3PL: Everything You Need To Know (2023)

By
Emily Browne
·
7 minute read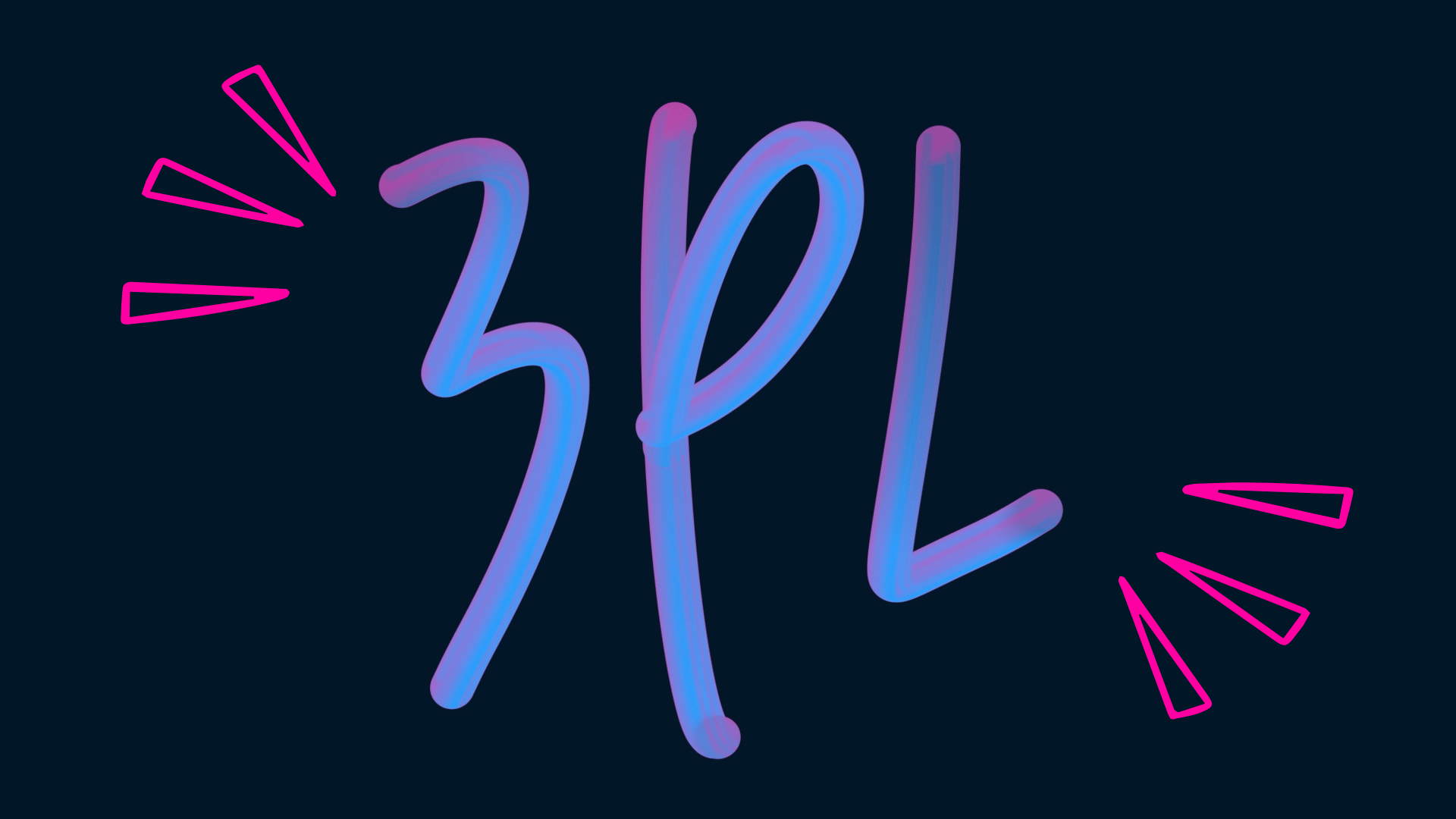 Starting or scaling a business can be a daunting process, especially when you have to deal with shipping, warehousing, order management and all the other practical aspects of running a successful e-commerce business. All of these things need to happen smoothly to help the business grow and succeed – which is where 3PL comes in.
3PL (Third-Party Logistics) services support e-commerce merchants to manage their supply chains. 3PL companies are used by businesses and enterprises of all sizes, and are an important resource for managing the logistic needs of a company. As a result, 3PL is a hugely profitable industry, projected to be worth $2.8 trillion globally by 2031.
In this article we will break down everything you need to know about 3PL, and which are the best companies to use if you're an e-commerce merchant based in the UK.
What is 3PL?
3PL stands for Third-Party Logistics.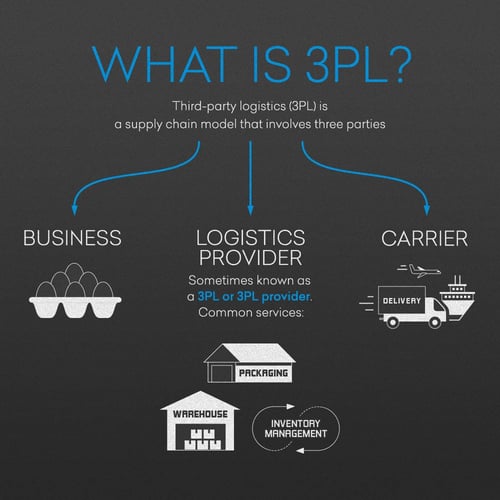 Third-party logistics are partners or services that support manufacturers to outsource activities related to logistics and distribution. When someone refers to 3PL, they are referring to all warehousing operations and transportation services.
These activities are related to orders, picking, packing and shipment. 3PL services simplify these processes and support business owners with:
Order fulfilment
Shipment tracking
Transportation
Warehouse and inventory management
Retail distribution
Exchanges
Returns
Merchants — especially e-commerce merchants — use 3PL services to simplify their day-to-day activities, which allows more time for marketing, product development and growing the brand. All kinds of businesses and industries use 3PL services; from small e-commerce stores to Fortune 500 companies.
How does 3PL work?
So say you've done the research and decided to partner with a 3PL, now what? How does it work? As a consumer you've probably touched base with 3PL services before. Here is an example for how a 3PL service would work if you're running an e-commerce store.
A 3PL will store your inventory in one of its warehouses. They will handle and organise your products ready for orders.
When an order is placed, the notification will be sent to the warehouse team who will then "pick" the order for the customer.
The warehouse employee will pick the items listed in the order and package them safely.
Then the 3PL will print the shipping label and use one of its carriers to ship the package to its destination.
The tracking information will then be uploaded and linked to a merchant's order management software to make sure the items reach their destination.
What is the difference between 2PL, 3PL, 4PL and 5PL?
There are a handful of other kinds of logistics services businesses may use, depending on their needs and the scale of the business.
2PL companies handle the couriers that ship parcels from the warehouse to the customer.
3PL services are third-party companies that store, pack and ship inventory.
4PL services allow businesses to outsource their entire supply chain management and logistics. This includes contract negotiations, inventory, shipping and customer complaints.
5PL's are relatively new, and refer to a company that has full logistic integration through the use of many outsourced providers along its entire supply chain.
What are the pros and cons of using a 3PL?
Supply chain management isn't exactly the most exciting part of running an e-commerce store, but it is vital to running a successful business — so what are the benefits of using a 3PL and what might be the downsides?
Benefits of using a 3PL
Using a 3PL has many benefits, no matter the size of your operation. These benefits include:
Time and cost saving
3PL outsources the practical aspects of the supply chain which allows business owners to spend more time focusing on building the brand rather than handling orders and shipping. It creates efficiency by leaving the work of picking, packaging and sending to the 3PL service provider.
While there will always be an upfront investment when using 3PL, the long term savings are arguably worth the initial costs. Over time you will save money on warehouse maintenance and inventory space. as well as possible cost saving on carrier rates as these will be negotiated between the 3PL and the carrier — one less job for you!
Flexibility and scalability
The needs of your business will change as the business grows, and using a 3PL service will easily support the scalability of your business. 3PL services are much more likely to be able to handle an increase in orders, need for additional storage space, and not be so overwhelmed by disruptions in the supply chain.
Access to experts and the latest technology
You will be outsourcing all your logistic needs to specialists who know exactly what they are doing, and who have access to technology (warehouse picking automation, software) that will optimise logistic functions (so you won't have to). They will also stay on top of fluctuating shipping costs and foresee any possible future problems.
Reach new markets
If you want to reach out to new markets around the world, a 3PL is a great way to do this simply. 3PL's with international capability (ie. fulfilment centres and warehouses around the world) mean you can test out new markets without having to navigate the legal system or invest in infrastructure abroad.
Disadvantages of using a 3PL
While using 3PL is the right move for most e-commerce merchants, there are some potential downsides.
Lack of control
Of course by outsourcing your operations, you are putting the picking, packing and shipping in the hands of the 3PL, which means you lose some control over delivery, brand and customer service. Some companies might refrain from using a 3PL to maintain as much control over their supply chain as possible.
Distancing from merchandise
Placing your inventory in a fulfilment centre might feel like you're placing your possessions in the hands of a stranger. Finding a trustworthy and efficient 3PL is important.
Might not be necessary
While 3PL's benefit organisations of all sizes, it's good to evaluate whether using one will benefit your economic activities. If you are not processing tens or hundreds of orders a day, you may not need the support of a 3PL, which will incur regular costs. However, if you're a small team with daily orders to process, a 3PL service provider can help you stay on top of things.
How do you know when it's time to use a 3PL?
As previously mentioned, if your business growing or in its early stages then you might not need to use a 3PL right away. You might benefit from other kinds of logistics software to get the job done. So at what point is it time to consider using a 3PL?
Are you running out of space?
Perhaps you began your business by storing and shipping inventory in your living room, and now that's overflowed into your garage, and now you're running out of space yet again. If this is the case, and you're seeing an increase in demand (great) that you're struggling to process, pack and ship in good time (not great), then it might be time to consider a 3PL.
Does it make financial sense?
3PL's will usually charge a premium for their services, as well as monthly or quarterly fees to have access to their services. By using a 3PL provider you convert the fixed costs of running an ecommerce business into variable costs; costs for warehouse space, packaging, shipping and fulfilment are now all in one place. The costs you pay will be in line with your needs, so you'll quickly know if using a 3PL makes sense or if the cost outweighs the benefits.
5 great 3PL providers in the UK for e-commerce businesses
So you're an e-commerce business based in the UK and you want to use a 3PL — now what? Here is a breakdown of 5 popular 3PL providers to help your brand reach the UK market.
Bezos

Bezos is a UK-based service provider who supports small and medium e-commerce businesses by giving them access to their 3PL services — which includes access to cutting-edge fulfilment technology to help businesses grow. They also boast fulfilment centres in 17 different countries. Bezos integrates all major e-commerce platforms including Shopify, WooCommerce, Ebay and Squarespace. You can get a free quote by filling out the form available on their website.
Fulfillable
Fulfillable is another UK-based 3PL that's designed for brands of all sizes including start-ups. Fulfillable offers a pricing calculator which estimates the cost-per-order on packaging, picking, inventory storage and shipping. Fullfilable integrates with 100+ platforms including Amazon, Shopify and Ebay.
Huboo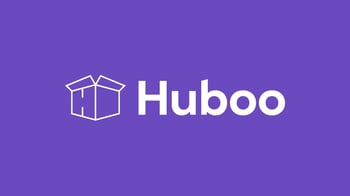 Whether you're a start-up or a global enterprise, Huboo is another 3PL based in the UK that brings unique technology and a people-centric focus to the logistics industry. Huboo provides a more transparent cost breakdown, with a fixed starting cost of £375 per month. For larger companies with high demand, they will provide a quote.
Fulfilment by Amazon
Fulfilment by Amazon (or FBA) is a huge player in the 3PL industry. This global service allows businesses to outsource their order fulfilment through Amazon. With Amazon's brand name and reputation, many businesses trust the corporation to oversee their logistics — especially if they want to scale their enterprise into new global markets easily. However for some e-commerce stores, other 3PL service providers might be more suitable. FBA provides a fee calculator to estimate fulfilment costs.
Tarlu Ltd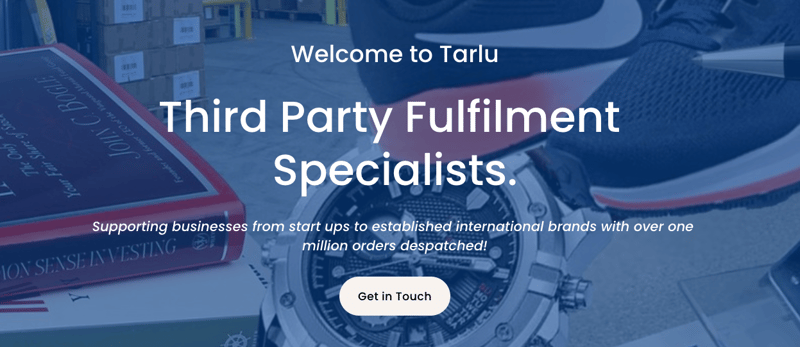 Tarlu Ltd is another 3PL based in the UK. The company serves a diverse array of industries and organisations and offers a wide range of services. The company also promotes sustainability as part of their operations, and are fully committed to implementing new sustainability practices across their distribution centres. Prospective clients can contact Tarlu Ltd via their online form.
Tips on choosing the right 3PL provider
If you're scaling at speed, choosing the right 3PL provider can be a daunting process; especially with so many vying for your business. So how do you pick the right 3PL for you? Here are some tips:
Do your research: With so many 3PLs out there all offering excellent storage and fulfilment services at varying price points, it's important to do your research for each company you're interested in working with. After all, you're trusting them with your business and you want to make sure you can create a long lasting and mutually beneficial partnership.
Compare prices: 3PL's will offer all kinds of pricing models, so it's best to get a quote from the one's you're interested in and discover the best deal for you and your business.
Keep scalability in mind: If you want to grow your business or want to move into international markets, you want a 3PL partner who can support your aspirations. Keep your business goals in mind before you make a decision. Make sure they are using all the best technology to help your business remain competitive.
Establish a relationship: You want to find a 3PL provider that you can trust, and whose culture and values align with yours. Your partner should understand and care about your supply chain priorities and they should be committed to establishing a stable, long term relationship with you and your business.
Increase in demand is a great problem to have, but it is still a problem. 3PL providers help businesses scale easily, without compromising reputation or incurring surprise costs due to upsets along the supply chain. In today's fast moving and fluctuating fulfilment industry, it's beneficial to trust the experts.
Most people don't get into e-commerce to have to deal with shipping and logistics, but it's a huge part of running a successful online store. Third-party logistics provide the answer to a lot of unwanted headaches, and are worth looking into to help your business grow and succeed.