Amazon Sweden: discover the new marketplace

By
ShippyPro Team
·
4 minute read
Amazon Sweden has now joined ShippyPro's library of over 60 Sales Channels integrations. Just a few days after its official launch, Swedish merchants can connect Amazon.se to their ShippyPro account and start managing their orders with ease. Let's find more about Amazon.se and the opportunities for selling to customers in Sweden.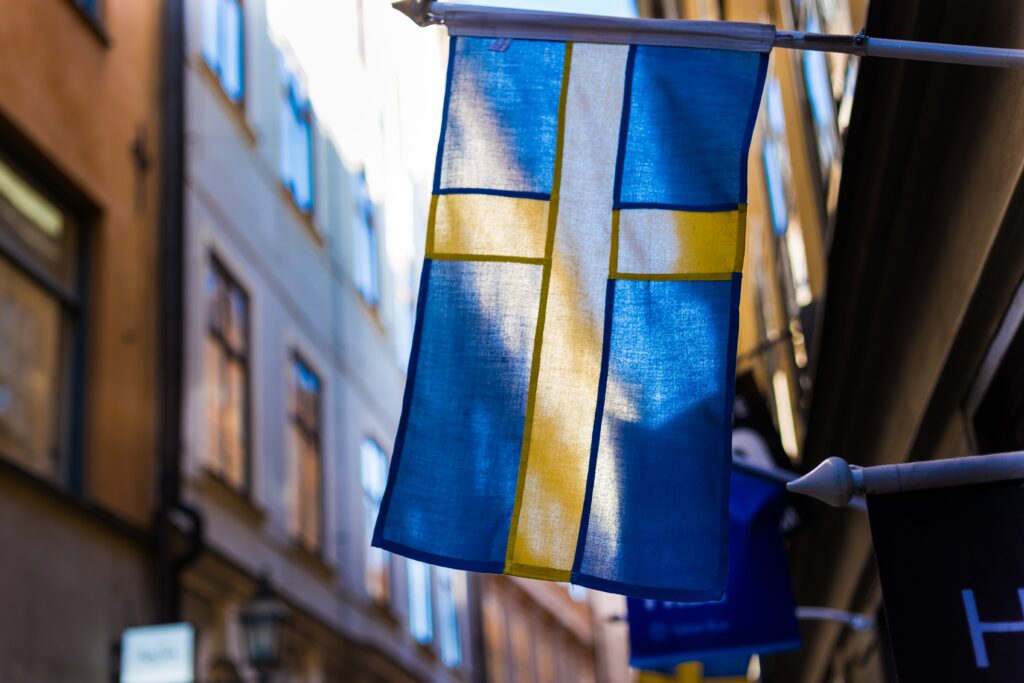 Amazon Sweden launch
Until now, shoppers in Sweden have been able to buy from Amazon, but only by using amazon.co.uk or amazon.de, meaning they had a limited choice of merchants willing to shop worldwide. It also meant they had to fork out for international delivery fees.
Now, the new amazon.se site will sell more than 150 million products across over 40 different categories. Consumers will have a choice of Swedish and European retailers to buy from. That makes this a great opportunity for e-commerce merchants across the continent.
The opening of the new store has the potential to disrupt the Swedish market. In Sweden, free delivery isn't as common as it is in other parts of the world. That means it's not necessarily expected by consumers in the same way it is in other European countries. Now, the Swedish Amazon store will offer free delivery on all orders fulfilled by Amazon over 229 Swedish kronor, which is roughly $26.
The retail giant is hopeful about winning over Swedish customers. Alex Ootes, vice president for EU Expansion at Amazon has said:
We are optimistic that, by focusing on the things we believe customers will place the greatest emphasis on – low prices, a wide range and fast deliveries – we will eventually be able to win the trust of Swedish customers.
Amazon presence it the Nordic Region
This is Amazon's first expansion into the Nordic countries. Amazon is already available in six markets across Europe (UK, France, Germany, Italy, Spain and the Netherlands). Swedish Amazon opens up an entirely new market for sellers.
Now, for the first time, rather than ordering from Amazon stores in other countries where the choice was limited, shoppers in Sweden will have access to low prices, fast delivery and a huge selection of products.
Currently, Prime delivery isn't available in Sweden, but there's scope for this to change in future. The expansion of Amazon into Sweden could change the shopping landscape in the country, as it has done in other countries. In Germany, for example, which is the largest European market, almost half of all e-commerce sales take place on Amazon. On top of that, more than 50% of all product-specific online searches start with Amazon rather than Google. This highlights the importance of Amazon for browsing and choosing products as well as just buying.
Amazon's opening in Sweden has the potential to not only transform Sweden's e-commerce market, but also that of neighbouring Nordic countries – especially if a full Prime package is offered in these markets.
Challenges Amazon.se has to face
However, Amazon does face some challenges when opening in this market, which any potential new retailers on the platform should be aware of. Selling items in a different currency is something to take note of. A survey carried out by Penton Research and E4X found that, if products are only listed in US dollars, one-third of shoppers will either abandon their cart, purchase less, leave the site to find out what the conversion rate to their local currency is, or leave the site altogether. The same applies for pricing in Euros, so it's important to ensure that all prices on the new Swedish Amazon platform are listed in Swedish kronor.
Another potential issue to be aware of is localisation and translation. As users prefer prices to be in the local currency, they also prefer all text on a site to be in the local language. According to a survey conducted by Gallup, 9 out of 10 online shoppers prefer to visit a website in their own language. The same study found that 19% never browse in a foreign language, and 42% never make purchases in any language other than their own.
E–commerce in Sweden
The e-commerce market in Sweden isn't as well-developed as in some other European countries, but it's rapidly developing which makes it ideal timing to get a foot in the door and start selling online to Swedish customers.
User penetration in the online shopping space is currently 76.6% in 2020, and by 2025 it's expected to have reached 81.8%. Revenue is also growing, with a projected market volume of US $13,924 million by 2025.
The largest vertical for e-commerce in Sweden is fashion, with a projected market volume of US $3,677 million in 2020. This means that there's a great opportunity for you if you're a retailer within this product category. Books and media, and home electronics are also popular categories for people to buy online.
Swedish shoppers like to have the choice of delivery options when shopping online. The preferred method of delivery, with 39% of shoppers opting for it, is to pick up their order at a location that's convenient for them. Another popular delivery method is evening home delivery, with 11% of online shoppers choosing this option. Some shoppers also choose home delivery during the day (3% of shoppers) or parcel machines (also 3%).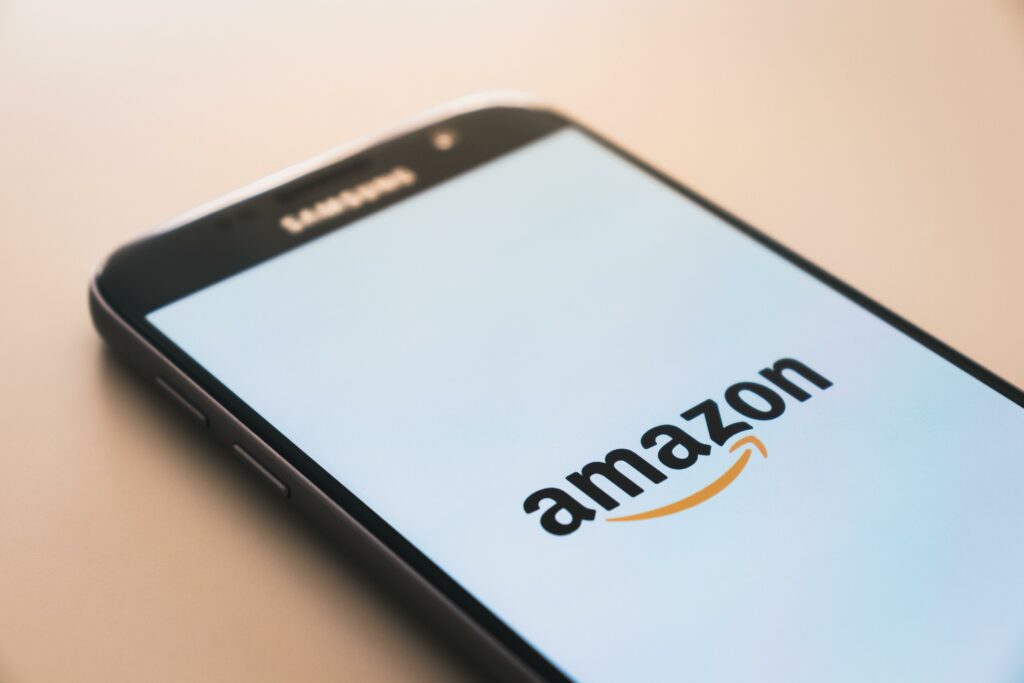 How to sell on Amazon.se
Want to expand to a new market and sell your products to Swedish customers? Here's how to get started with selling on Amazon Sweden:
Register an Amazon Seller account. You'll need to provide some information to prove the identity and legitimacy of your company, and if everything is in order, your account should be verified within 24 hours.
Start creating product listings, ensuring that your product photographs, headlines and descriptions are all accurate and optimised.
If you're selling from outside Sweden, you can choose to deliver your products directly to customers, or use Fulfilled by Amazon (FBA) from another European country like the UK or Germany. Find out more about selling on Amazon with our guide.
Integrate your ShippyPro account to Amazon.se
Are you ready to start selling to Swedish shoppers through the Amazon marketplace? It's quick and easy to integrate your ShippyPro account with amazon.se.
Take a look at our step-by-step guide to connecting your Amazon Seller Account to ShippyPro. You'll be up and running in no time.
When you connect to Amazon, you'll save hours on your order preparation. Integrating your account makes shipping easy, saving you time that you can instead spend on growing your business. When you sync your ShippyPro account to Amazon, your orders will be imported automatically. You can then easily print the labels for your unshipped orders. All tracking information will be automatically updated so you can keep an eye on the status of all customer orders at any point in their journey.
Start to sell your products on Amazon.se with ShippyPro
Automate your shipments and keep your customers happy as you grow your business. Branded email notifications will keep your customers informed about their order. We will let you know about any late shipments so you can take action before it becomes a problem.
Our Easy Return feature also makes it easy for your customers to return their orders. It also includes analytics data so you can understand what went wrong and learn from any problems.
Ready to give it a try? We're offering you 500 free orders so you can try out all of our features and grow your customer base as you start selling on amazon.se!