Fighting toward self-improvement: an interview with Half Sumo 

By
ShippyPro Team
·
3 minute read
We sat down with Luigi Scarcella, co-founder of Half Sumo, a self-made martial arts brand based in New York. Curious about how shipping affects his business? How about the five words he would use to describe Half Sumo's aesthetic? Here, Luigi answers how he got started in the e–commerce world and what motivates him to keep going.
Half Sumo is a self-made brand based in New York. Where did your initial inspiration for your company come from?
I grew up reading mangas back in Italy and have been deeply influenced by Japanese cartoons; I remember spending all afternoons lost in my doodles. Half Sumo is the way I've always expressed myself. I've taken inspiration from everything that has shaped my culture, passion for Japanese ancient woodblock prints from the EDO period, graffiti art, street art, and of course martial arts.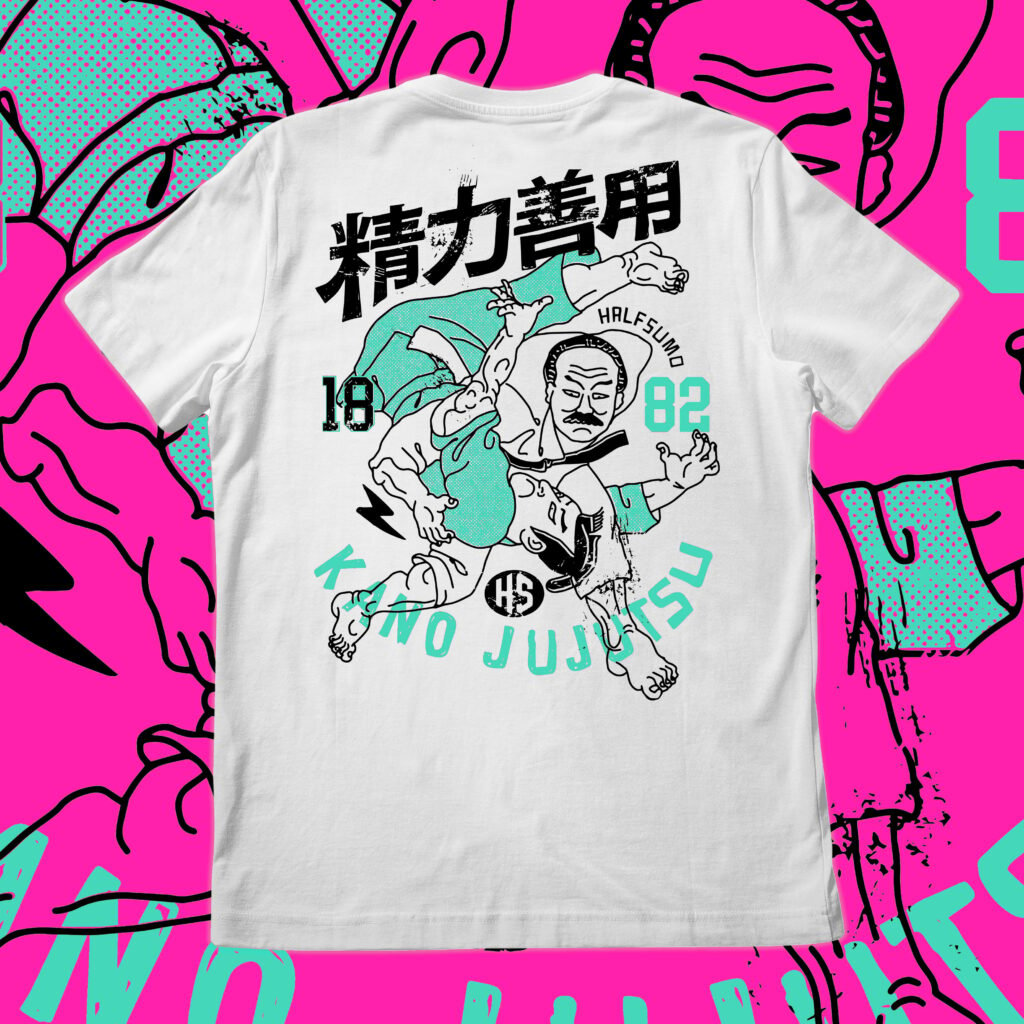 What obstacles has your company faced? How have you grown from them?
We've faced a lot of obstacles. First of all, we are a small, independent brand. We want to keep it that way. This is the main obstacle because to do so we learned to adapt and use what we have. We can't afford a big company staff, and we can't organize big shootings for our products with dozens of people working on it. But we've got New York. Everything at Half Sumo starts with a pencil and a line on a paper. For me this is the oldest form of human expression. Almost everything you see after is done digitally. I do basically everything with the phone, running around the city every which way.
What five words would you use to describe your brand?
Independent, enthusiastic, and passionate. Another word would be budo: budo is the martial arts way. Not just related to how much you train or how many pushups you can do, but the passion that moves you toward constant self-improvement in any aspect of your life. You ask yourself: Can I get better with this? Can I learn more? The last word I would pick: Badass.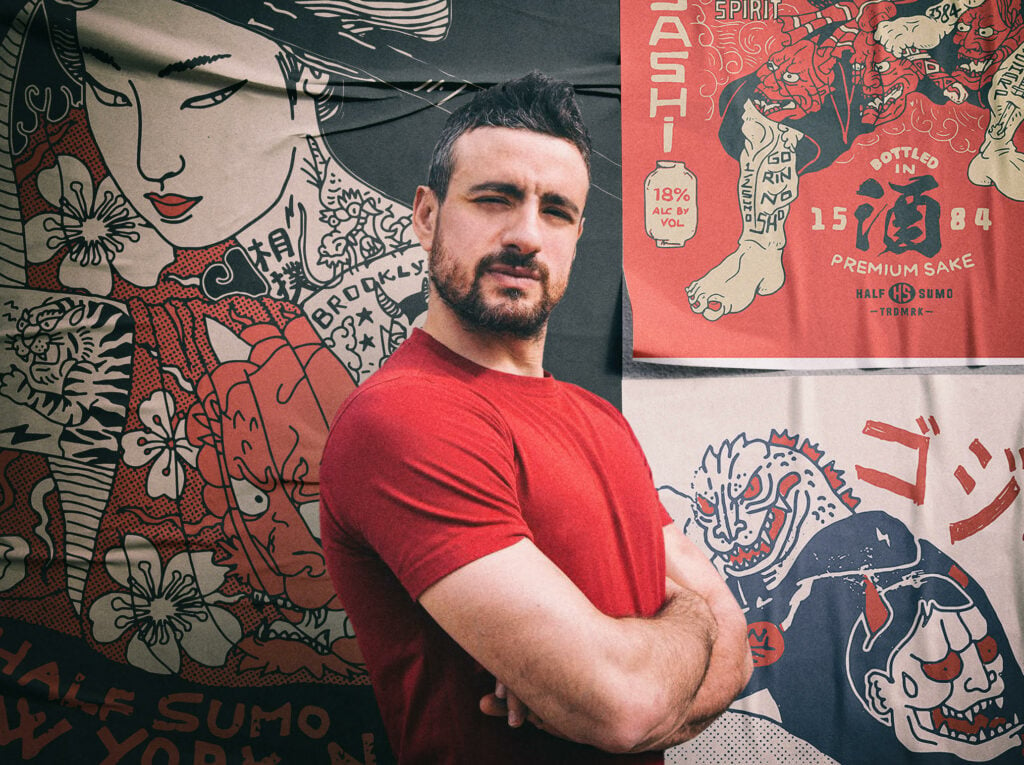 How has New York City shaped Half Sumo's identity?
Half Sumo is a child of this city, more than myself for sure. I am like the adopted child while Half Sumo is the legitimate child. We get fueled by the city, the dirty bodegas, the mysterious alleys, everything.
On your website, you state: "as problems arise, so too do we, always moving forward, whatever it takes, preferring enthusiasm over envy, encouragement over pessimism . . . to better not only ourselves but the lives and efforts of those around us." How has Half Sumo changed your community and increased connection?
The Half Sumo community is a small tribe of people who love martial arts and who truly understand the meaning of martial arts. We are not moved by egoism but by self-expression. Self-improvement has definitely helped us increase connections, and it's definitely influenced the martial arts community.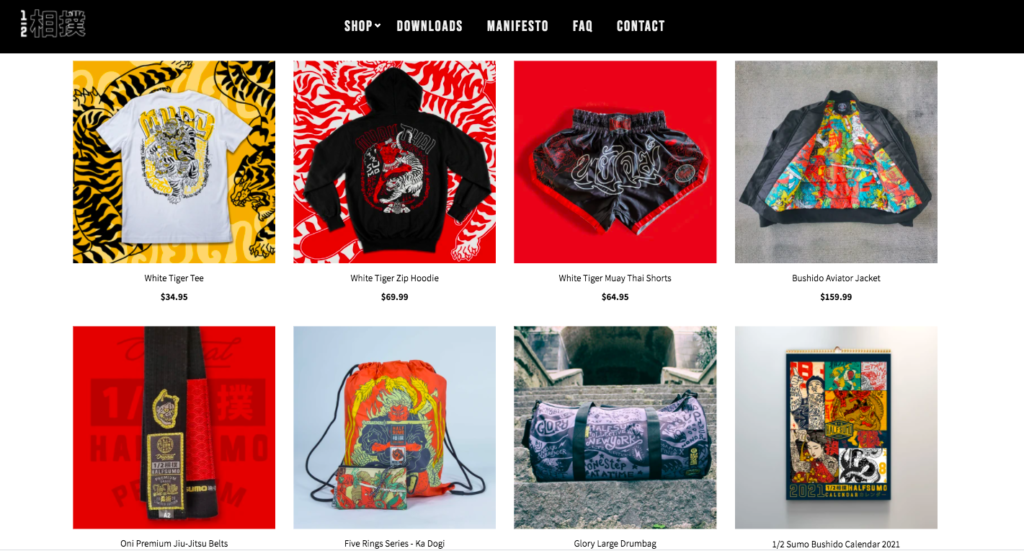 How has efficient shipping impacted your business?
ShippyPro's simplified the way we manage shipments.
We did some competitor analysis at first, and ShippyPro was the only shipping software that had such a large integration library.
Their platform is super easy to use, and it allows us to answer proactively to our customers' needs all around the world, like tracking requests, for example.
What are your favorite aspects of ShippyPro?
My three favorite things about ShippyPro is that it's fast, easy, and saves us time.
Our Sales Channels are finally all in one place and connected with our Carriers. I can't imagine returns being more efficient. As soon as customers ask for a return, we're able to give them the best return experience they can imagine. We now see returns as new sales opportunities; our return process is ten times simplified with ShippyPro. With optimized solutions, customers will buy again from our online store.
What advice would you give other business owners about investing in quality shipping?
Shipping is an essential part of the overall customer journey.
Without an optimized shipping process, you can't expect customers to have a positive purchasing experience.
To compete with the new standards, you need to be fast, reliable, and keep customers informed about their package. You can't do any of that without a shipping partner like ShippyPro.
What has most surprised you about your customers and their relationship to Half Sumo?
I get a lot of strength from all the people who love my art. I'm such a harsh critic toward the art I produce, so having somebody that tells me "this is good stuff" motivates me. The most surprising thing for me is about the poster arts. We do limited series of prints, signed and hand-numbered. People hang Half Sumo art on the wall everywhere in the world, and that's really surprised me.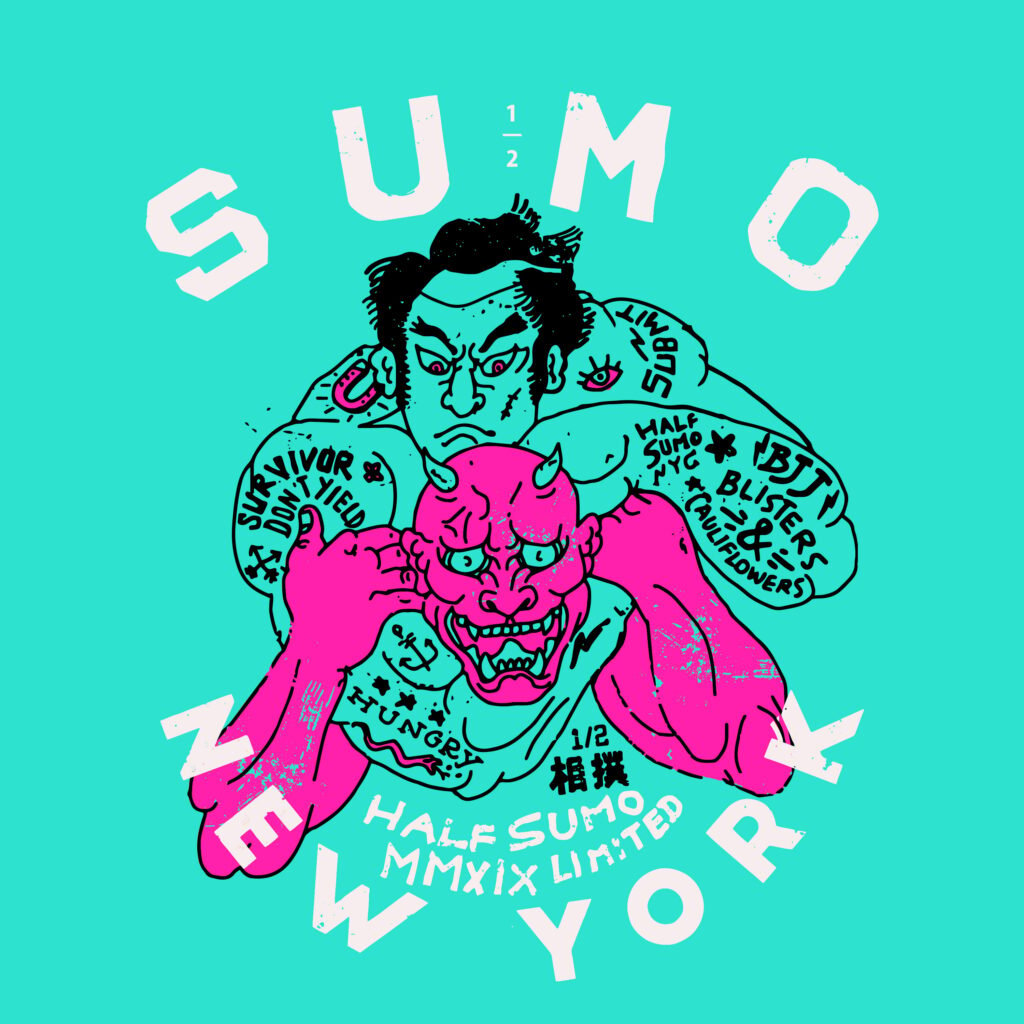 Where do you envision Half Sumo in 5 years?
In 5 years? Well hopefully the next year is not going to be like the past one, but I want to see what we can do, what we can create in the following years. This is exciting; not necessary getting bigger, but getting better.
Conclusion
With Half Sumo's one-of-a-kind martial arts apparel and accessories, you're ready to lead with confidence and intuition embedded in style. Half Sumo is not just a brand, but a way of life.
Encouraging customer satisfaction and community connections, Half Sumo inspires us to fight our fears and be our authentic selves. Just as Half Sumo unleashes motivation across their brand, ShippyPro challenges typical shipping problems with everyday, easy solutions. Ready to take on the new year? So are we.
Start to send, track and return your packages with ease thanks to ShippyPro. Try our shipping features for free!