Click & Collect: everything you need to know

By
ShippyPro Team
·
4 minute read
Click & Collect is a great growth opportunity for your ecommerce and a way to offer a more efficient service to your customers.
Thanks to this delivery method, in fact, buyers can buy online and pick up their product wherever and whenever they prefer.
Let's start our article by talking about the different types of Click & Collect that you can integrate in the Checkout section of your online store.
3 different types of Click & Collect
This new trend that every merchant should seriously consider involves a first step that is always the same: a purchase via ecommerce.
Instead, as for the place of delivery, there are at least 3 possibilities. Let's see them together:
In-store Pickup: this Is possible only if you have a store near where the customer lives or works.
Locker Pickup: it happens more and more often to see many small lockers, from Amazon or InPost for example, in stations, shopping centers or next to gas stations. Every day thousands of products are delivered right there, and no longer to the customer's home address.
Pickup at Carriers warehouses, affiliated stores or post offices.
Some figures about Click & Collect
Why is it no longer possible to ignore or put off a reflection about the delivery options you offer to your customers until tomorrow?
Because Click & Collect is not a passing fad, but a trend that could revolutionize the ecommerce market in the coming years more than it has already done so far.
Just look at this data to realize that this delivery option has recorded exponential growth through 2020, but has performed very well even during the Coronavirus pandemic.
Other research shows that already 72% of UK consumers frequently choose this delivery option, which by 2025 will be used for 10% of all online orders.
Think about locker pickup, for example: in addition to eliminating missed deliveries due to wrong addresses or absent recipients, it's a way to avoid contact between Carriers and customers and, therefore, reduce the risk of contagion.

Click & Collect: some examples
The Click & Collect option is a new standard and not a fad, and this is also demonstrated by the fact that many large companies are focusing on it with large investments.
Amazon fills up big and small cities with its colorful lockers; Asos ships any of its items of clothing to the physical store closest to its customers within 3 working days.
Ebay, on the other hand, associates a code to each pickup point to facilitate the correct management of the package.
Also Ikea is successfully exploiting the opportunities of the Click & Collect delivery method: at the price of € 9.90, its customers can collect the items purchased online in a physical store, within 7 days of order.
All the opportunities of Click & Collect
Why are more and more online buyers choosing not to receive their products at home? What is the convenience of Click & Collect? And what are the advantages for your business?
Let's analyze in detail all the pros of this innovative delivery method.
Speed
An item bought online may already be available in a physical store, ready to be picked up.
Actually, with Click & Collect you cancel steps and long delivery times, and the stores in the shopping streets take on a new function: no longer just "showcases" with a limited amount of items, but also collection centers for many other products purchased online.
Moreover, let's not forget that a traditional delivery made by Carrier may have some delays that are out of your control but could still affect the customer's opinion.
Flexibility
If the customer is always away for work or study, he will not be able to receive the object bought on your ecommerce at home, from the hands of the Carrier.
The flexibility of the Click & Collect allows him to pick up the product at any time, even in the evening or on weekends, avoiding queues and without wasting time.
Reduced shipping costs
Simplifying last mile logistics or avoiding having to use the Carriers helps you reduce or even cancel the shipping costs and increase your conversions at Checkout.
A "green" delivery experience
Picking up an item in a store or a locker, after a short walk or a bike ride, is definitely better from the point of view of environmental impact than a delivery by Carrier (and its polluting exhaust fumes).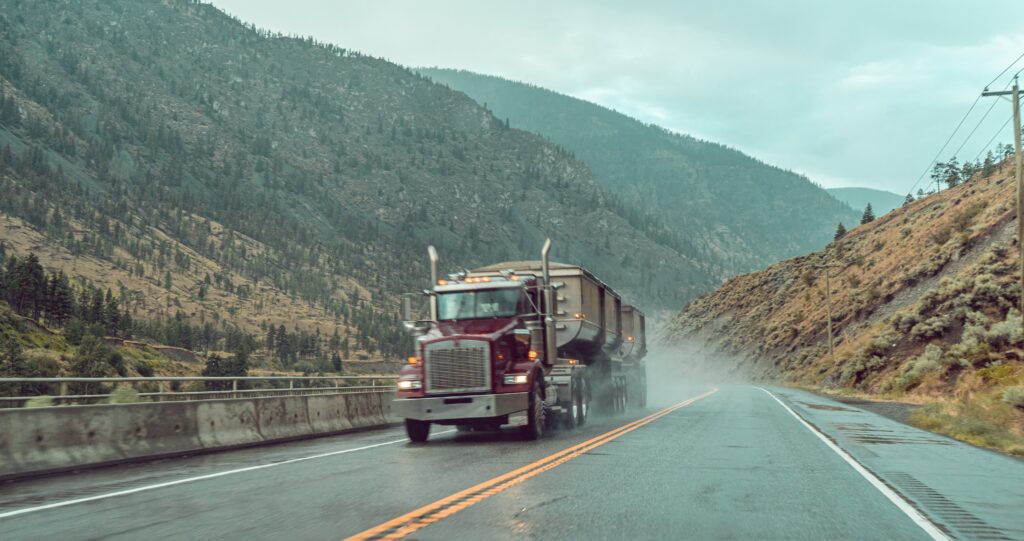 Consider also the environmental impact of missed deliveries: the customer has to pick up the purchased item in the carrier's warehouse, not to mention the wasted trips of the Carriers.
Finally, from the perspective of transport companies, lockers represent a place to concentrate deliveries, rather than going from house to house and consuming much more fuel. In fact, a locker can receive up to 46 times the number of deliveries compared to those made in the average Carrier trip.
Additional Services
Do you sell clothing? With in-store pickup, customers can immediately evaluate whether that t-shirt purchased online is the right size and with the exact characteristics they read in the product page.
Do you propose devices or objects that can be tested immediately? Buyers will notice any malfunction and will not have to make any return, but everything will take place inside your physical store.
InPost: secure and automated lockers for your Click & Collect strategy
If you want to offer locker delivery in train stations, service areas, leisure centers and shopping centers, InPost is the solution for you. It's the most convenient and sustainable delivery option on the market, allowing your customers to pick up their packages quickly, without waiting, 24 hours a day, 7 days a week.
InPost was born in Poland, but is also present in many other European countries and beyond, so much so that it has become the largest global operator of automated lockers.
From the UK to Italy, from Canada to Brazil, InPost lockers will be available to merchants and buyers from every corner of the world.
The benefits of InPost lockers
Why is it worthwhile to use InPost lockers among the many Click & Collect methods?
Here are some interesting numbers:
InPost contributes to a 40% decrease in the cart abandonment rate at Checkout.
InPost lockers help companies increase their sales by 20% after the first 4 months of use.
The average savings, in terms of shipping and returns rates, are significant, especially if you ship more than 100 packages per month.
As you have seen, InPost helps you grow online with APMs (Automated Parcel Machine, another name for lockers) spread everywhere. Specifically, if you turn to this delivery partner, you can use lockers with small, medium or large drawers depending on the items you sell.
From books to small appliances, a wide variety of items will find a place in InPost-branded lockers.
ShippyPro and InPost join forces
ShippyPro is the ideal software to automate your shipments, while InPost is the perfect partner to facilitate and speed up deliveries.
In particular, with ShippyPro Live Checkout feature, you will be able to show a detailed map of pickup points, including address and distance from the buyer.
The result? Satisfied customers, who will buy from your ecommerce and will pick up at the InPost locker nearest to them.
Integrating InPost with your ShippyPro account is easy: it only takes a few minutes to offer a forward-looking delivery experience that provides for the needs of increasingly demanding buyers.
What are you waiting for? Sign up for ShippyPro now and increase your Checkout conversions thanks to InPost lockers!