The 10 best crowdfunding platforms for UK companies

By
Martina Elizabeth Di Carlo
·
6 minute read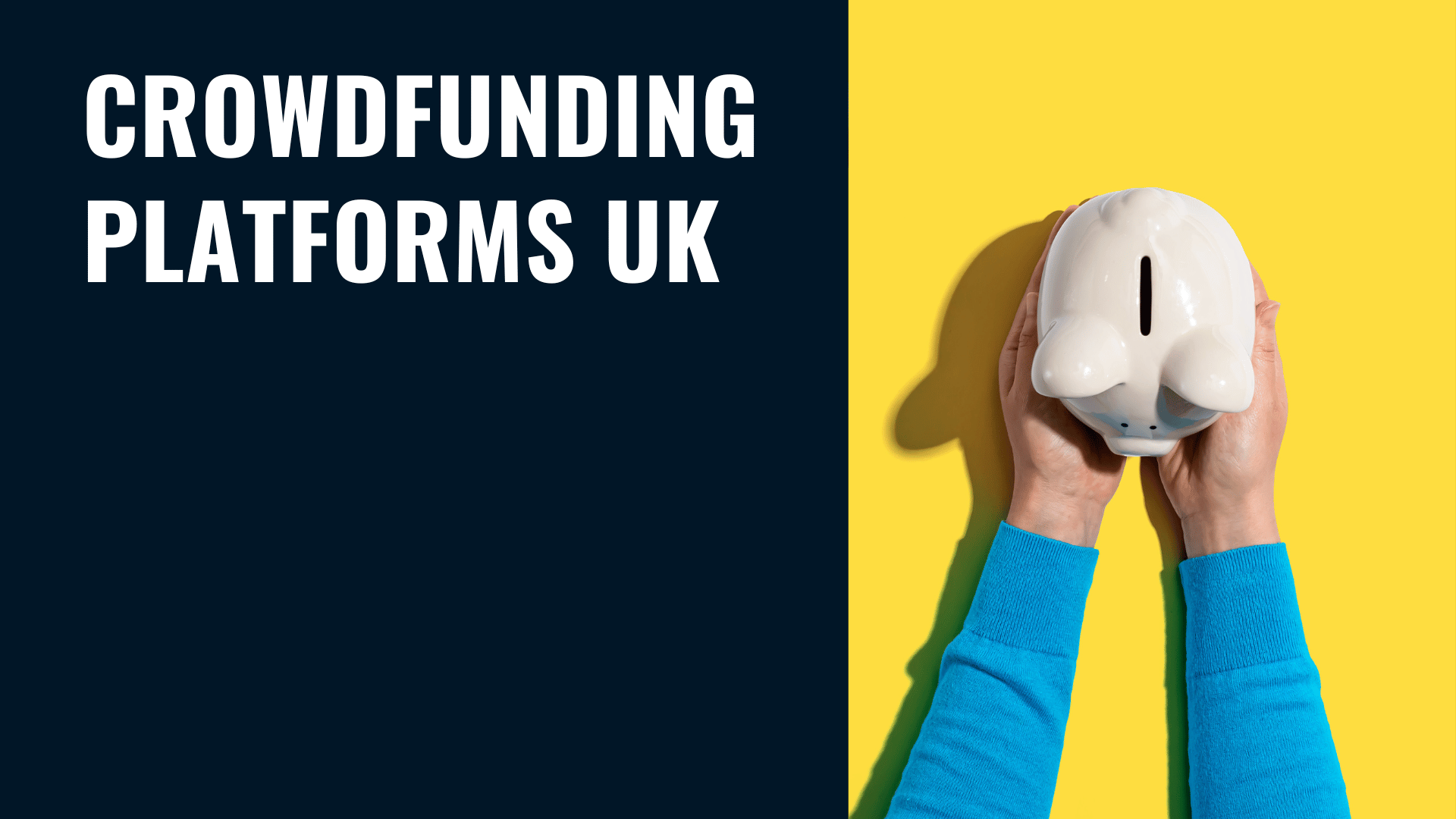 Crowdfunding has become a popular resource for start-ups and businesses to gain early- stage capitals for their project, while getting it noticed by thousands of people all at once. For entrepreneurs it is an interesting alternative to classical fundraising.
If you would like to start a business or, in general, need some funding for your company, it is worth considering many different platforms that could help you launch your project and that allow you to cultivate a community around it as well. In this article, we'll look at the best crowdfunding platforms for UK companies, based on popularity, convenience, and success rates.
Table of contents
What is crowdfunding?
Crowdfunding is a way to raise money, typically online, thanks to the support of the general public. People can contribute with the amount of money they desire, and since the idea is getting a community involved and interested in your project, this can result in large amounts raised, as well as a good marketing strategy too. Crowdfunding can be used for different objectives - artistic, charity, business ventures etc.- and usually those who contribute get something in return.
A brief history of crowdfunding
Crowdfunding is not a recent invention. In the past, testing consumer interest before launching something was quite popular. For example, writers would often advertise an idea for a publication and if people were interested in it, they would then start working on the book.
In 1997 British rock band Marillion created a crowdfunding campaign that has become quite famous. They asked fans to donate money so that they could go on tour. They raised US$60,000 and launched several more campaigns after that to find support to record their studio albums.
The first official online crowdfunding platform was called ArtistShare and was born in 2001. After that many more: Kiva in 2005, Indiegogo in 2008, Kickstarter in 2009 and GoFundMe in 2010. Crowdfunding for businesses became popular in 2012 thanks to the platform Fundable, whose aim is to support entrepreneurs in funding their business.
Usually, crowdfunding platforms have fees if the campaign is successful. Many sites have an all-or-nothing funding model, which means that if you reach your target you get the money, otherwise people who invested get their money back.
Main types of crowdfunding
The main types of crowdfunding used by businesses and startups are peer-to-peer, equity and rewards crowdfunding.
Peer-to-peer lending
This idea is similar to a bank loan, but in this case you borrow from various investors. In fact, with peer-to-peer models people lend money to a business and get their money back with interest.
Equity crowdfunding
This idea is similar to buying and selling on a stock exchange. Each person who invests in your business is allowed a stake in the company, proportional to the amount invested.
Rewards-based crowdfunding
People contribute with the amount of money they desire and receive goods or services in exchange. For ecommerce, creators, businesses this is a great way to build a community around their brand. Offering different levels of reward, in line with the amount of money people invest, is a great way to get the public to play an active part in a project.
Donation-based crowdfunding
People donate but don't expect to receive anything in return.
Profit-sharing / revenue-sharing
People fund the project and receive future profits or revenues in exchange.
Hybrid models
Businesses here combine elements of the different crowdfunding models.
Let's find out more about the best crowdfunding platforms in UK.
The 10 best crowdfunding platforms for UK companies in 2023
Indiegogo
FundRazr
GoFundMe
Fundable
Crowdcube
Kickstarter
SyndicateRoom
Seedrs
JustGiving
BankToTheFuture.com
Indiegogo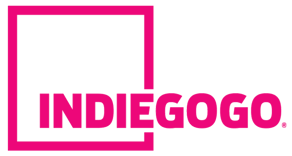 Indiegogo is a very popular crowdfunding platform, with more than 10 million visitors every month, and has helped over 8,000 young entrepreneurs become successful in their business venture. There are two crowdfunding options on Indiegogo, Flexible Funding and Fixed Funding. With the former, even if you don't reach the campaign target, you can keep all the money you raise. The latter requires you reach the campaign target otherwise all the money goes back to funders. There is a 5% fee to pay on all funds raised, except for cause-based campaigns. Payment processing fee varies from 2.9 - 4.4%.
FundRazr

FundRazr is a crowdfunding platform released in 2009. According to Alternative Finances Online it has the highest success rate among all platforms. FundRazr also has very useful social media integrated tools to help people increase the visibility of their projects. It has flexible funding options, meaning you can choose between a keep-it-all model or an all-or-nothing one.
GoFundMe

GoFundMe is one of the best charity-based based crowdfunding platforms that allows individuals and charities to set up fundraising campaigns for themselves, friends and family or non-profit organizations. GoFundMe takes 5% of the total funds raised. If a campaign doesn't reach its target, no one will be charged. If the campaign is successful, you receive all funds and payments within 48 hours. This platform has the lowest fees, as there is no setup cost.
Fundable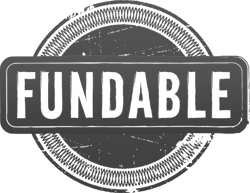 Fundable is a powerful platform that allows companies and start-ups to get funding from the public. You have the option to run a reward- or equity-based crowdfunding campaign, although the platform suggests the former for a funding goal between $1,000 - $50,000 and the latter for a funding goal greater than $50,000. There is a $179 monthly fee, a processing fee of $0.30, plus 3.5% of the pledge amount.
Crowdcube

Crowdcube is a UK-based crowdfunding platform, and the world's first equity-based site.
It can be used to fund any type of business venture. Investors can scroll through the projects on the site, select the ones they are interested in and can make an investment by buying the company's shares. In this way, businesses connect with potential investors around the globe. On Crowdcube listing is free, they only require you to upload a pitch video and describe your project. There is a 7% fee on funds raised, plus a payment processing fee of $0.75 - $1.25%.
Kickstarter

Kickstarter is a leading crowdfunding platform for creatives, with 383,218 completed campaigns over a 7-year-period (from 2014 to 2021). Also, it has the highest number of backers, meaning it is a very interesting choice for whoever is seeking to find people to invest in their idea. It is filled with innovative and ambitious projects that range from films, games, and music to art, design, and technology. In exchange for their support, backers receive whatever the brand creates. This is why Kickstarter is a good option for creatives and aspiring eCommerces. This platform is based on the 'all-or-nothing' model, meaning that you only receive funding if you reach your goal. If you don't Kickstarter doesn't charge any fee. Otherwise, if the funding was successful, you pay a 5% fee out of your funding total. Payment processing fees range from 3 - 5%.
SyndicateRoom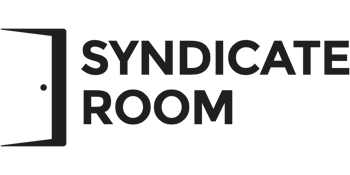 Syndicate Room is an equity-based crowdfunding platform born in 2013. Their aim is to support early-stage start-ups by raising capital from angel investors, as well as venture capitalists.
They act as venture capitalists themselves, listing qualifying businesses and bringing other investors in on the deal. Syndicate Room has a Portfolio of over 220 companies and more than 1000 investors.
Seedrs
Seedrs is a leading equity-based crowdfunding platform that allows investors to play an active part in the success of the start-ups they are interested in. It is the top-ranking crowdfunding site in terms of investments it managed to raise. On Seedrs there are specific funding tiers, meaning that for the first £150,000 raised, there is a 6% transaction fee, 4% on the next £300,000, and 2% for all donations after £500,000.
JustGiving
JustGiving has a solid history as a cause-based crowdfunding platform. Since 2001, they have helped people raise money for education, international aid, as well as local community wellness. There are no platform fees for donations, only a 1.9% transaction fee, a £20 payment processing fee, and a 5% Gift Aid processing fee. Even if your campaign doesn't reach its target, you can keep the amount of money raised.
BankToTheFuture.com

BankToTheFuture is a reward and equity-based crowdfunding platform which is suitable for businesses and entrepreneurs who need funding for their new ideas. It has an interesting feature on its site that allows you to see who has viewed your project. If you don't reach your campaign target, the company provides a flexible funding offer, so that you can still use the money you raised in the best way. There is a 5% commission on money raised.
Crowdfunding stats
If you are thinking about crowdfunding as a good opportunity for your business or idea, here are some interesting statistics you should consider.
Among all UK platforms, Fundrazr has the highest success rate (42%), followed by Kickstarter (37.1%), Crowdfunder (16.7%) and Indiegogo (12.8%)
Campaigns on crowdfunding platforms raised an average of $18,392 in 2022
58% of deals in the UK are obtained by London businesses
Startups can raise up to $15 million during the second funding round
Female entrepreneurs get 24% of equity crowdfunding deals
Business focused investments in crowdfunding are 40%
Most crowdfunding campaigns obtain 42% of funds during the first and last three days
If you are looking for funds to launch and develop your own business, crowdfunding is a great way to allow the public to actively be part of your project. People in fact love feeling part of something important, original, and becoming part of a community.
Truth is, if you manage your marketing campaigns with the right strategy and create excitement around your idea, you will find yourself with a large customer base even before your business is launched. What better way to start?