Ecommerce in Asia Pacific region (APAC): unlock big opportunities

By
ShippyPro Team
·
5 minute read
With global online sales surging over the past year, and experts predicting continued growth post-pandemic, it's never been a better time for European ecommerce businesses to explore new opportunities. And for ambitious European businesses, the Asia-Pacific (APAC) region – which accounts for 75% of global retail growth (Bain) and 64% of ecommerce sales (Rakuten) – is bursting with them.
Here, we take a closer look at this exciting ecommerce market, from key players to consumer trends, as well as how to achieve success.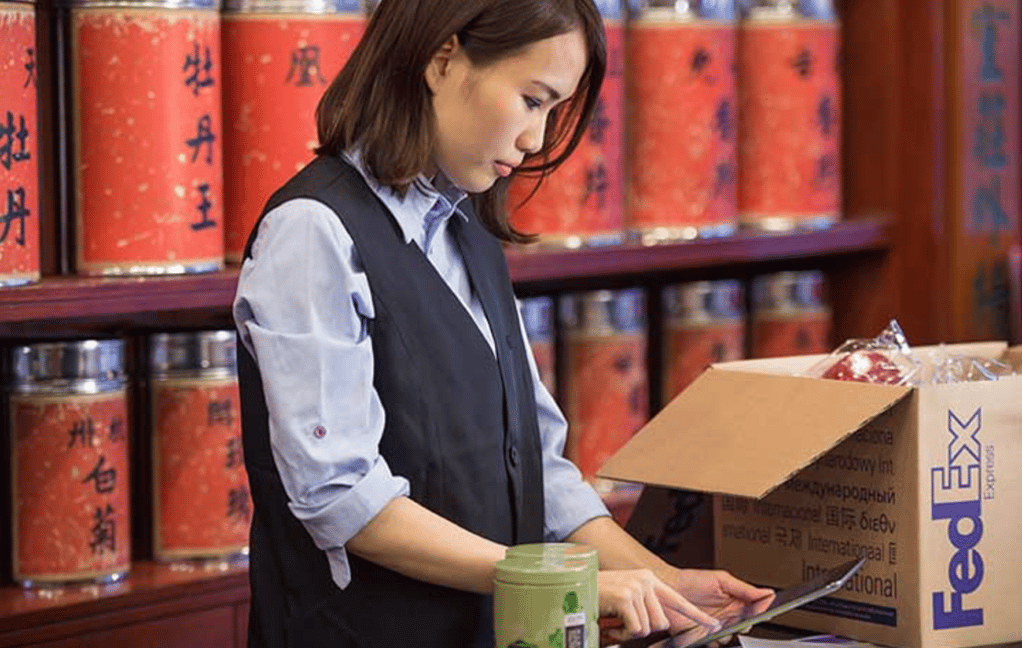 The rising strength of the APAC ecommerce market
Ecommerce in Asia represents a huge opportunity for businesses who know how to approach it. Like most areas of the world, there has been a dramatic rise in ecommerce in the APAC region in the past year, but it's more than just the pandemic that's fuelling this growth. Even before bricks and mortar stores closed their doors in 2020, Asia-Pacific online sales growth was double the rest of the world's (Bain).
With the world's biggest ecommerce market, China, leading the way, APAC accounted for two thirds of the total ecommerce market in 2020, with a value of over $3 trillion (Omni), and its strength and growth shows no signs of stopping. According to Forrester, APAC online retail sales will add up to $2.5 trillion by 2024, rising from $1.5 trillion in 2019.
These figures illustrate the ever-growing appetite of the APAC consumer for online shopping. And many are showing an increasing interest in foreign products: 66% of consumers across Asia-Pacific bought online from an international retailer in 2020 and Asia is the second biggest destination for European exports, at 28% of the total (Eurostat).
Regional ecommerce champions and what they buy
The star of the APAC region is, unsurprisingly, China, with the world's largest digital buyer population (over 710 million) and the biggest ecommerce market. Chinese online sales total $672 billion a year, with runner-up the U.S. only achieving half of that at $340 billion (Statista).
To add to its ever-growing list of economic accolades, China is about to become the first country ever to have over half of all retail sales transact digitally. This year 52.1% of China's retail sales will come from ecommerce (eMarketer).
Luckily for European businesses, this economic powerhouse also has a very strong import-export relationship with Europe. As well as trading €1 billion a day with the EU, it's our second biggest destination for exports (European Commission).
Figures also demonstrate a growing passion for high-quality goods from European shores. While most imports were down at the end of last year, China bucked the trend by achieving growth, with imports from Germany rising by 24% and Italy by 21% (Financial Times).
Some of the fast growing commodities in China are fashion and beauty, electronics, snack foods, mother and baby and appliances. Sports and leisurewear, as well as food supplements and vitamins, are also selling well, unsurprising during this period of heightened health awareness (Marketing to China).
Southeast Asian ecommerce hot spots
Southeast Asia also offers a treasure trove of opportunity for European businesses. Statista forecasts that there will be 310 billion digital consumers in the region by 2025, rising from 250 billion in 2018.
More than 87% of internet users in Indonesia now shop online – making it the leader in ecommerce penetration in APAC – with Thailand hot on its heels at 83.6% and Malaysia, 82.9% (Statista). Compare this to the EU, where just 72% of internet users shopped online in 2020 (Eurostat) and you get a clearer picture of just how enthusiastically these regions are adopting online shopping.
Indonesia's ecommerce market may only take a tiny piece of the current global ecommerce pie, but growing penetration and a young population stocking up on smartphones means it represents an opportunity for European online brands to enter a serious growth market.
Malaysia is another market to watch: in this rapidly growing ecommerce region, cross-border trade already accounts for 44% percent of overall ecommerce sales (JP Morgan).
Other notable APAC ecommerce market
According to the Korean International Trade Association, South Koreans are increasingly drawn to foreign retailers when it comes to online purchases, saying that they're able to find good products at more attractive prices, even after adding in international shipping fees and import duties. Cross border ecommerce is currently worth around $3.3 billion and rising.
Top APAC online marketplaces
In Asia, online shopping looks very different than it does in North America, where Amazon dominates half of all sales. These are the top online marketplaces in Asia:
AliExpress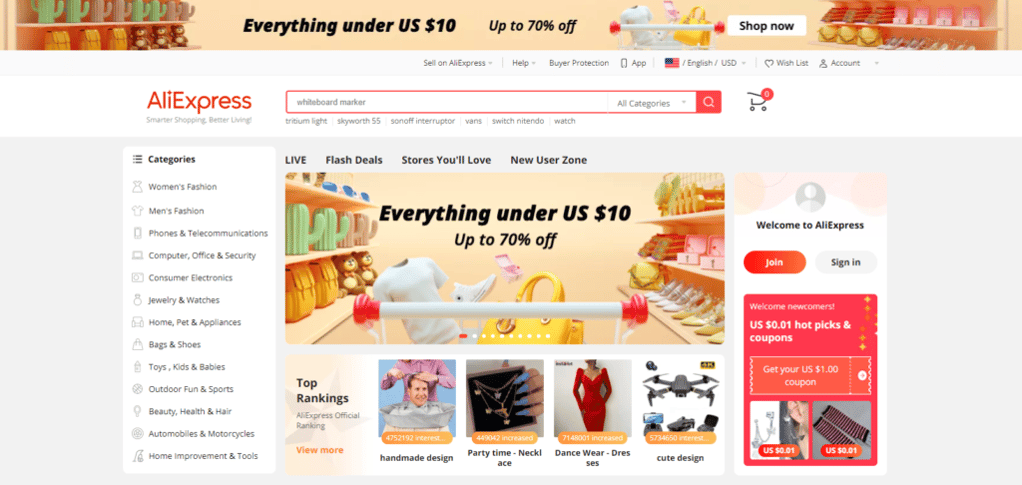 AliExpress is a leading Chinese marketplace that sells a variety of products at low prices. It is owned by the Alibaba group.
Flipkart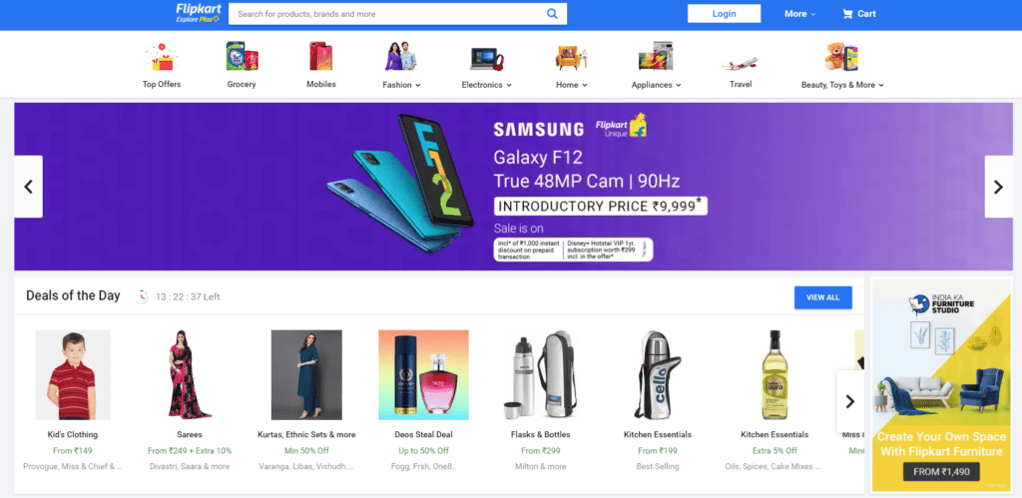 Flipkart, acquired by Walmart in 2018, is one of India's top online marketplaces, and brought in 346 billion rupees of revenue in 2020.
JD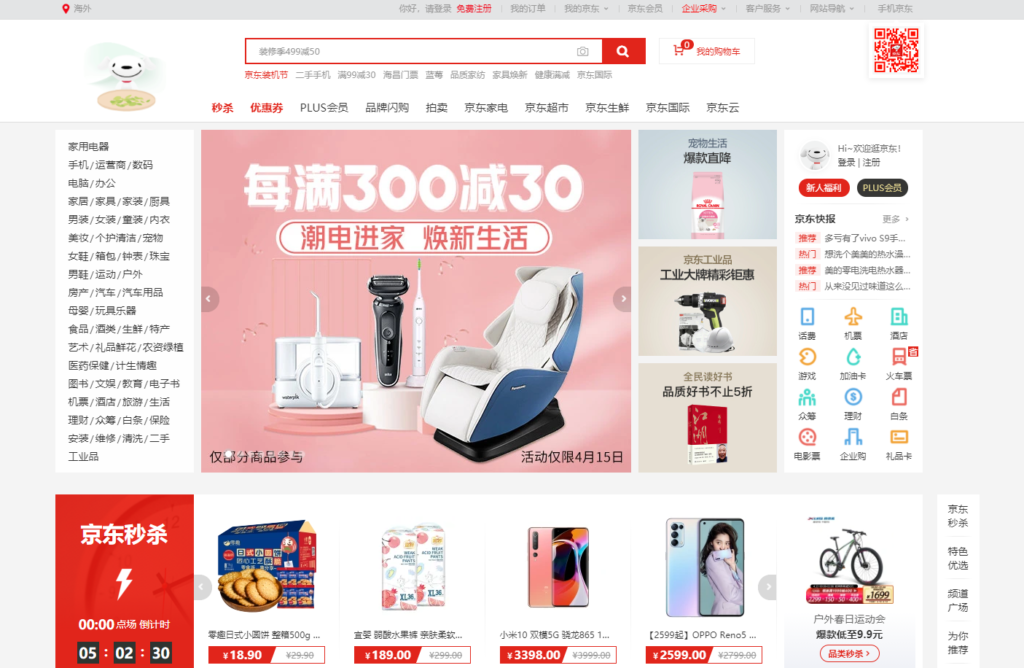 As one of the largest ecommerce marketplaces in China, JD has a whopping 442 million registered users.
Kaola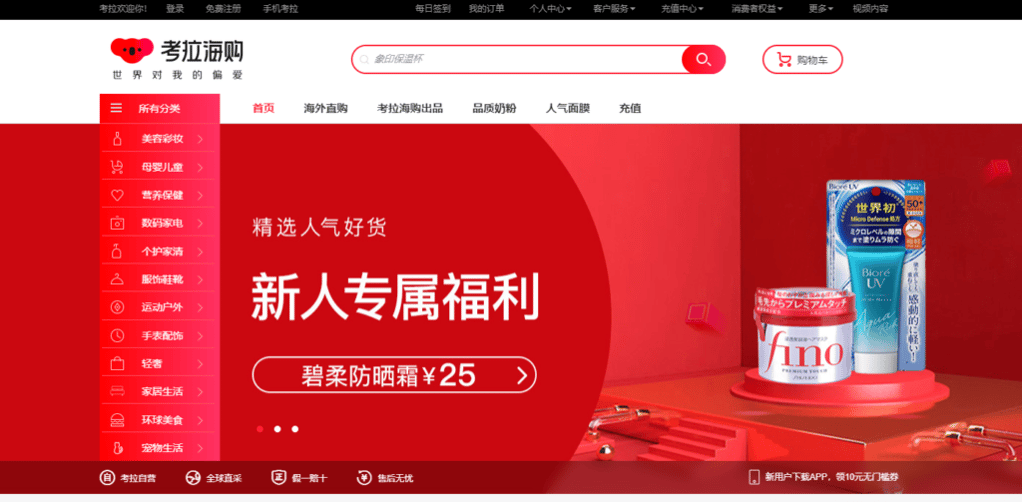 Kaola is a great Chinese marketplace for ecommerce companies because it's easy to join as a seller. You can set up your branded online storefront on Kaola or wholesale products to Kaola.
Lazada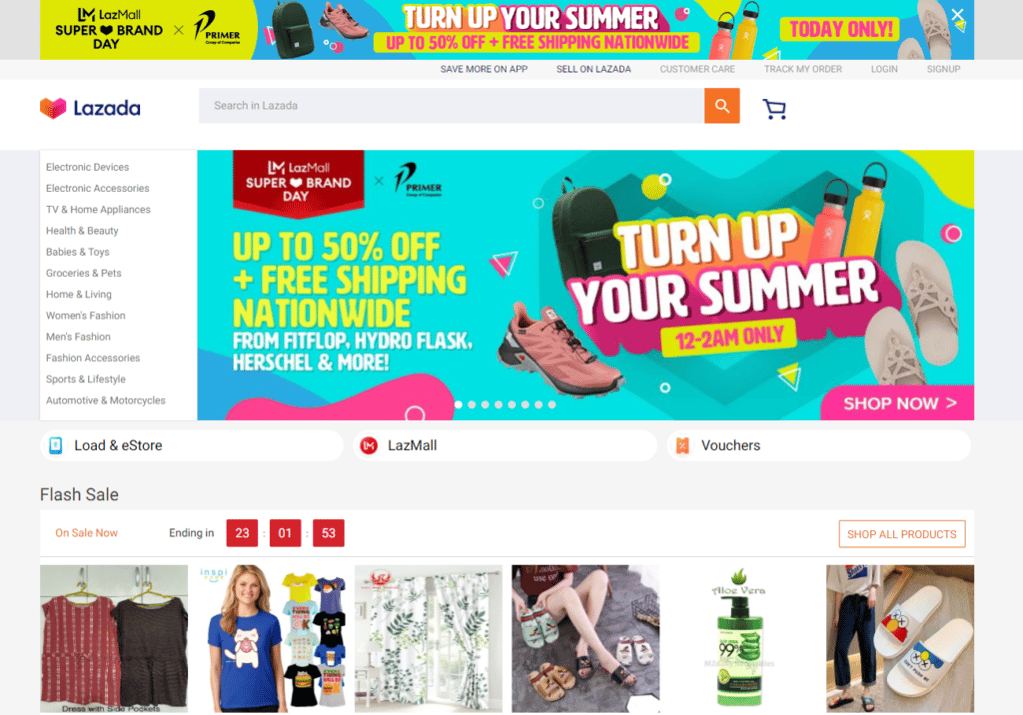 Also owned by the Alibaba group, Lazada is one of the most popular marketplaces in the Philippines. It boasts over 50 million monthly shoppers and over USD$1.5 billion in annual sales.
How European online businesses can achieve success in APAC
Thoroughly research your target region or regions, knowing that each area has unique trends and preferences.


Make sure you're aware – and prepared – for peak selling days and seasons, such as Single's Day in China or Golden Week in Japan. If you don't, you might miss an opportunity – or find yourself unable to fulfil demand.


Aim for an attention-grabbing customer experience so you stand out from the ecommerce crowd.


Push your brand messaging around product quality, sustainability and social responsibility.


Provide a seamless omnichannel experience, so your APAC customers can easily flit between devices on their shopping journey – whether they're using your app, a desktop, a laptop or a mobile device.
Offer easy payment options that align with your region's preferred payment option.

Explore livestreaming as well as collaborations with influencers.


When first entering the market, look at expediting your growth by partnering with some of the big ecommerce platforms, such as Alibaba or Shopee in Southeast Asia.
Choose the right logistic carrier to meet your customers 'expectation with fast delivery, convenient delivery options, easy returns and customs clearance knowledge
Why a powerful logistics carrier is paramount to success in APAC
Just 22% of APAC consumers say they have delivery experiences that meet their expectations every time (Inside Retail), so choosing a carrier that can fulfil those delivery needs is an easy win for a European business.
On top of that, getting your products into your APAC customers' hands in a timely fashion means navigating an array of often confusing and widely differing customs rules, tariffs and taxes. Choosing a logistics carrier that has extensive knowledge of the region will add up to greater speed, simplicity and peace of mind.
FedEx: an expert in Europe-to-APAC logistics
FedEx has been successfully operating in Asia-Pacific for almost 40 years. Its reach in the region is impressive.
Advantages of shipping with FedEx to APAC
Customers can choose from a wide range of services. For urgent shipments customer can use FedEx International Priority®, with door-to-door, customs-cleared delivery in 2 days to Asia.
For less time sensitive shipments customers can choose FedEx International® Connect Plus (FICP). FICP has been specially developed to meet the needs of ecommerce businesses and online shoppers. This service balances speed with attractive prices, providing businesses with improved shipping options for ecommerce.
Visibility and flexibility
FedEx Delivery Manager® gives recipients full visibility of their shipment, clear notifications and flexible deliveries. Recipients can manage their delivery around their day with the ability to change delivery date and location whenever and wherever it suits them.
Recipients can choose their preferred signature option
Signature options allow customers to choose whether they want to sign for their parcel themselves, let someone else do it on their behalf, or remove the need for a signature completely.
Convenient delivery points
FedEx has over 200,000 retail points across Asia for recipients to conveniently pick up and drop off their parcels. As an example, 99% of people in Singapore live within 1km of a FedEx pick-up location.
FedEx® Global Returns makes returns easy
Shoppers simply print and add a label to their parcel, or send a PDF label via email. They then apply the label to their return parcel and schedule a pick-up or drop it off at a FedEx location.
Customs clearance expertise
Not only do FedEx experts across APAC have the knowledge and experience businesses need to power through customs, but European customers can benefit from the China Cross-border ecommerce shipping solution, e-CAN.

Developed jointly by Guangzhou/Beijing Customs and FedEx, this inbound direct B2C ecommerce solution enables customers to send multiple pieces from a single origin country location to multiple recipients in China. The packages are cleared through customs at favourable clearance rates.
Why use ShippyPro together with FedEx for your APAC shipments
With our FedEx integration, you can make life even easier when it comes to selling to customers in Asia-Pacific, managing all your shipments and returns for your ecommerce store from one portal. Together we can help you take the hassle out of APAC shipments with auto-generated labels and customs documentation. We also offer integrations with a large number of sales channels and marketplaces so you can choose the ones that best suit your product base.

ShippyPro Team
ShippyPro is the complete shipping software for online and offline retail. With Label Creator, Track & Trace, Easy Return and Analytics features, our software simplifies your shipping operations. ShippyPro integrates with over 160 couriers and 80 sales channels, making it compatible with a wide range of products and use cases.