Guide to Product Identification Numbers for E-commerce Companies

By
ShippyPro Team
·
6 minute read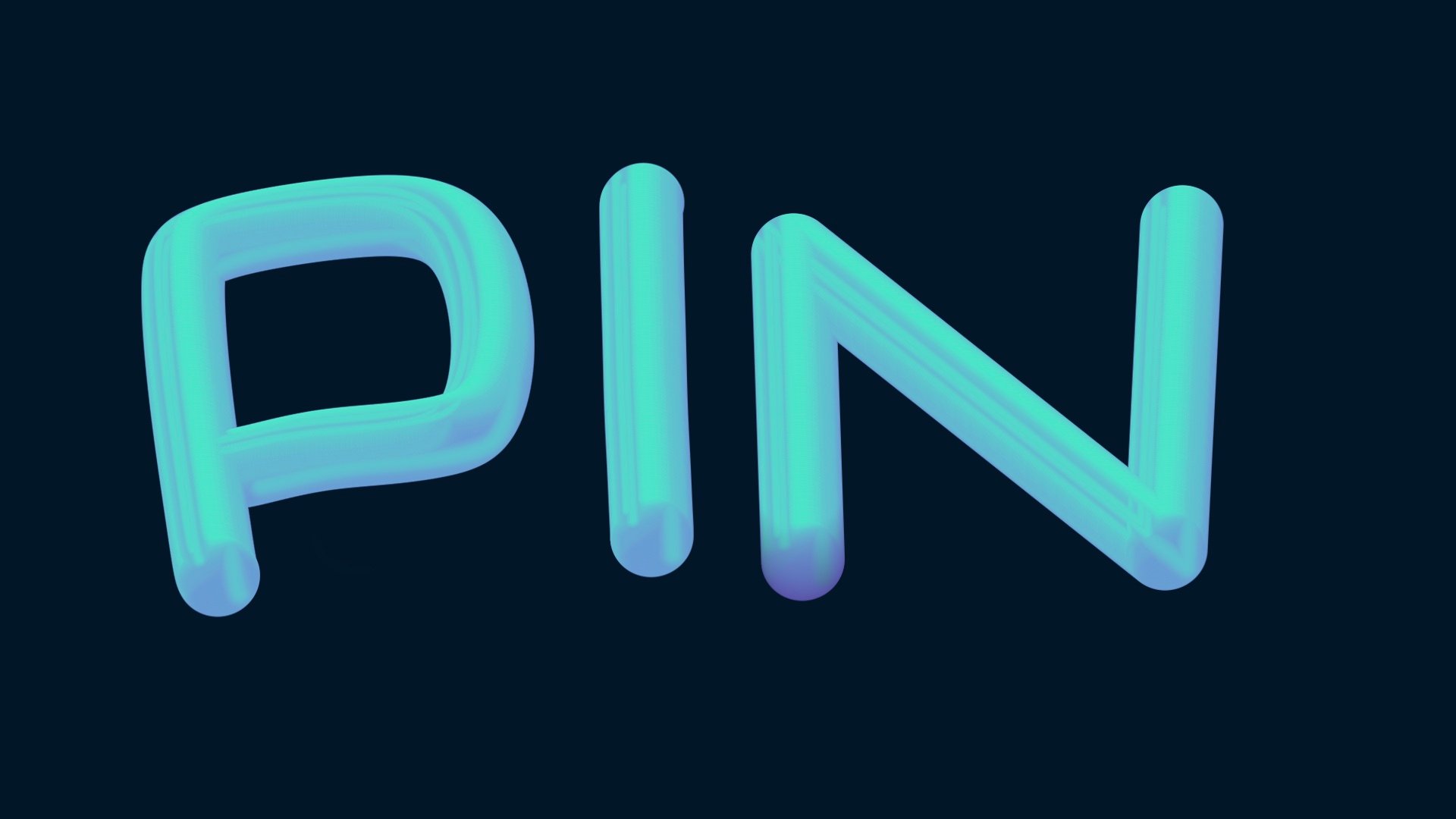 Keeping track of inventory throughout its entire life cycle is an integral part of successful e-commerce. When you run an online business, products will spend most of their time travelling between manufacturing, fulfilment and warehouses, until they finally end up with your customers.
As a vendor you need to be able to keep track of your inventory, and product identification numbers help you do that, as well as differentiate between items easily. The purpose of this guide is to give business owners an overview of the various kinds of product identification numbers you can use, their benefits and how you can obtain and implement your own.
What are product identification numbers?
In the world of e-commerce, product identification numbers play a crucial role in various aspects of the supply chain, including inventory management and product tracking. Their main purpose is to provide a unique identifier for each product in your inventory, enabling businesses and consumers to differentiate between items easily.
Product identification numbers can come in the form of barcodes, QR codes or alphanumeric codes. They are essential for e-commerce because they also help customers find and purchase specific items.
Types of product identification numbers
There are various types of product identification numbers in e-commerce, and this is for a few reasons. Firstly, some products have developed their own IDs based on geographical locations (such as EANs and GTINs), while others are industry or product-specific (such as ISBNs for books).
Other reasons for differing product identification numbers include legal, historical and ease of use. Here are some of the most common product IDs in e-commerce.
Global Trade Item Number (GTIN)
A global trade item number (GTIN) is used to uniquely identify all products or services that get priced, ordered or invoiced in the supply chain.
This product code structure was developed by the non-profit organisation GS1, which maintains global standards for business communication.

The GTIN is a group of identifying numbers which are assigned to individual items to provide a standardised and globally recognised way of identifying products.
International Standard Book Number – used globally for books.
International Standard Serial Number – used globally for serial products such as magazines.
International Standard Music Number – used globally for printed music.
International Article Number – encompasses the European Article Number and Japanese Article Number, two codes used primarily for physical products.
Universal Product Codes – barcode symbology frequently used in the US, Canada, Europe, Australia, and New Zealand.
Most products around the world have an identification number that is part of the GTIN system. However, in e-commerce, there are other codes which are used on specific platforms. MPN is commonly used on AliExpress and eBay because these platforms sell manufacturer parts, while the ASIN code is used on Amazon to identify specific products.
Although these codes aren't part of the GTIN system, they are widely used on those platforms, and we'll describe them in more detail below.
Universal Product Code (UPC)
Primarily used in the US, Canada, Australia, and New Zealand, UPC codes are barcodes which can be scanned or typed in at a register when purchasing a product.

A UPC barcode is encoded with a 12-digital identification number that is part of the GTIN system. This 12-digit number is unique to the product and is assigned by the global organisation GS1.
The purpose of a UPC is to easily identify product not only unique products but also product features, as a manufacturer can request that product variations each have their own GTIN.
In order to obtain a UPC, your company must be part of the GS1 system. You can apply for GS1 membership here.
European Article Number (EAN)
A European Article Number (EAN) is very similar to the UPC code, except that it is more widely used in Europe and not used in the US, Canada, Australia, or New Zealand.
Similar to the UPC, it includes a GTIN code as part of the GS1 organisation. An EAN is either 12 or 13 digits long and is accompanied by a barcode which can be scanned and read by a computer.

No two EANs are alike, and product manufacturers can request unique numbers for product colours and styles if they want.
Suppliers, manufacturers, and marketplaces use these codes to find and process products. To sell a physical product in Europe that isn't a book or magazine, you'll likely need an EAN.
To apply for an EAN, visit the GS1 website and select your country from the right-hand side. You'll then be able to contact your local office or get started with the process online.
Amazon Standard Identification Number (ASIN)
Do you plan to sell products on Amazon FBA or FBM? In that case, you'll need an Amazon Standard Identification Number (ASIN).
However, unless you're selling your own private label product, there may already be an ASIN for the product you want to sell.
Let's say that you're reselling a pair of Nike sneakers as part of your retail arbitrage strategy. Amazon doesn't want you creating a new ASIN for an existing product. Rather, you'll create an offer under that existing ASIN.
This allows you to show up as a seller of that product, increasing the chances that you will resell the item on Amazon.

On the other hand, if you have your own branded product line, then when you add new products for sell in Amazon Seller Central, you can create a new ASIN.
Unless you are selling a private label product or have exclusive distribution rights for a product, look up an existing ASIN inside of Amazon Seller Central before creating a new one.
International Standard Book Number (ISBN)
An ISBN is used in place of a UPC for books. This number is part of the GTIN system. Newer books (released in 2007 or later) have 13 digits, which is the most common structure for codes assigned by GS1.

An ISBN is unique to each edition of a book, so newly revised editions will have their own number.
Unless you are a publishing company, you will not need to create your own ISBN in order to sell books online. Resellers can add the ISBN of books they sell to Amazon, eBay, and other book reselling marketplaces.
Manufacturer Part Number (MPN)
MPN stands for Manufacturer Part Number, and this code is essential for reselling car parts, vacuum parts, etc. Without the correct MPN included in your product listing, customers can't be confident that they are purchasing the right product to help them repair an item.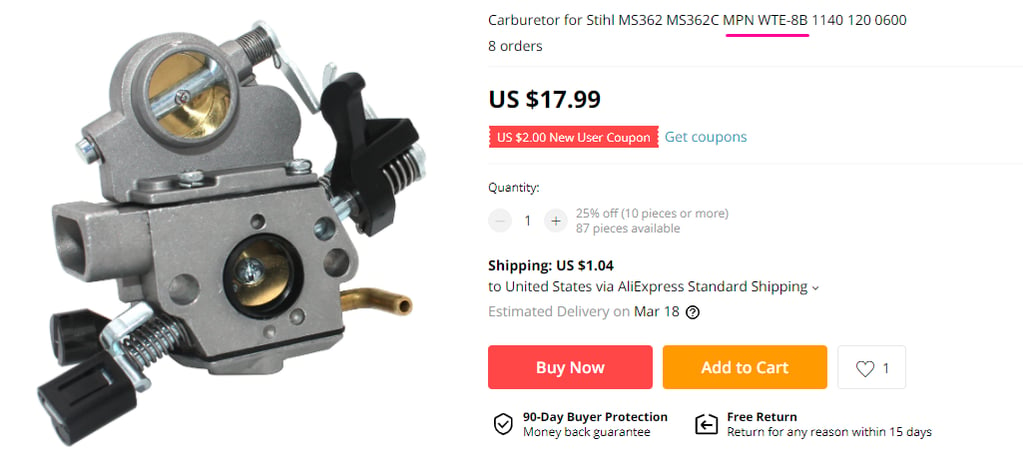 Not only will customers often check this number before purchasing a part, but they will also often search for it directly rather than searching the name of a part, in order to pull up the right search results.
An MPN is typically only used when there is not a manufacturer-assigned GTIN, whether that be a UPC or EAN. However, if a part has both numbers, you can include both in your reselling listing to be safe.
If you're a manufacturer of parts, you should apply for a GTIN (UPC or EAN based on your location) and include this in your proprietary e–commerce store and various marketplace listings.
Stock Keeping Unit (SKU)
SKU stands for stock-keeping unit, and is a standardised set of alphanumeric figures usually found underneath the barcode on a product. SKU codes (often pronounced "skew") are a way to identify and classify individual products, enabling businesses to organise and monitor their inventory effectively.
The purpose of the code is to help the vendor identify essential information about the product; including its brand, model, colour, size and other characteristics. SKUs tend to be used internally to identify the items based on their characteristics.
What are the benefits of using Product Identification Numbers?
Product IDs have a number of useful functions and are very important in the e-commerce sector.
Improved inventory management
Product identification numbers improve inventory management by assigning products accurate and unique ID numbers. This helps vendors and warehouses automate data entry, enable real-time inventory tracking and facilitate integration within the supply chain.
Accurate product tracking
Product identification numbers, like serial numbers or lot numbers, let businesses track products back to their production batch or manufacturing dates. This is vital in industries like pharmaceuticals or food if quality issues arise. Real-time tracking also lets vendors know when they're running low on stock or are in danger of selling out.
Streamlined order fulfilment
Product IDs streamline fulfilment both for the customer and the business. Both parties can track orders from the e-commerce site, through the warehouse or fulfilment centre, all the way to delivery. If the item gets lost or delayed, product IDs help identify where they may have ended up. This improves customer satisfaction by giving your customers accurate information on their orders.
How to assign GTINs to your products
So how do you get a product identification number for your items? Here is a rough guide to getting a Global Trade Item Number (GTINs) to sell your products worldwide. While there are several different kinds of product IDs you can create, GTINs are the most standardised and trusted kinds of product identification numbers for selling items in the UK.
1. Register with GS1 UK (Global Standard 1 UK)
To get Global Trade Item Numbers (GTINs) you can register with GS1 UK. Through the website you are able to create new GTINs and barcodes, manage your product data and obtain other GS1 identification numbers.
2. Get a GS1 Company Prefix
The next thing you need is a GS1 Company Prefix. When you start creating barcodes and product IDs, you'll create a unique number for each product, and each number must start with your GS1 Company Prefix.
When you register with GS1 UK, you will be automatically assigned with a company prefix. This is a unique set of numbers that will be assigned to all your products. This helps identify your business.
3. Assigning unique identification numbers
Once you have your GS1 company prefix, you can use it to create different types of numbers depending on whether you're identifying products, cases, pallets, assets, locations or other items. Once each product has its unique code you can start keeping track of your inventory as it moves throughout the supply chain.
Ship your orders faster with ShippyPro
Getting the proper product identification numbers is critical to the success of your e-commerce businesses if you want to track sales and protect the integrity of your brand.
But once a customer places an order, what's next? Shipping.
To meet customer expectations, you need to provide multiple shipping options, shipping tracking, shipping updates, and easy online returns. You can do all of this with ShippyPro, no custom software development work required. ShippyPro integrates with your e-commerce store and a variety of shipping carriers to help you manage your logistics in the best way possible.