Guide to selling home furnishing and bricolage online

By
ShippyPro Team
·
4 minute read
You have an amazing product line of home furnishing or bricolage, and now it's time to sell it. You don't want to just sell from your own e–commerce site. You want to bring in revenue from popular platforms.
In this guide to selling home furnishing and bricolage, we cover the growth of this market (even amidst the pandemic), the top marketplaces to sell on, tips for selling homeware, and how to manage shipping.
Home furnishing and bricolage: statistics and market trends
The worldwide pandemic has been detrimental to many businesses. But home furnishing is staying strong. That's likely because people are investing more in making their homes enjoyable spaces, since they're spending so much more time there.
In our 2020 Peak Season Report, we analyzed what product categories (and what companies) were able to compensate the loss of offline sales with an increase in online sales.
The home furnishings category was able to offset the offline losses in most of the market places we reviewed.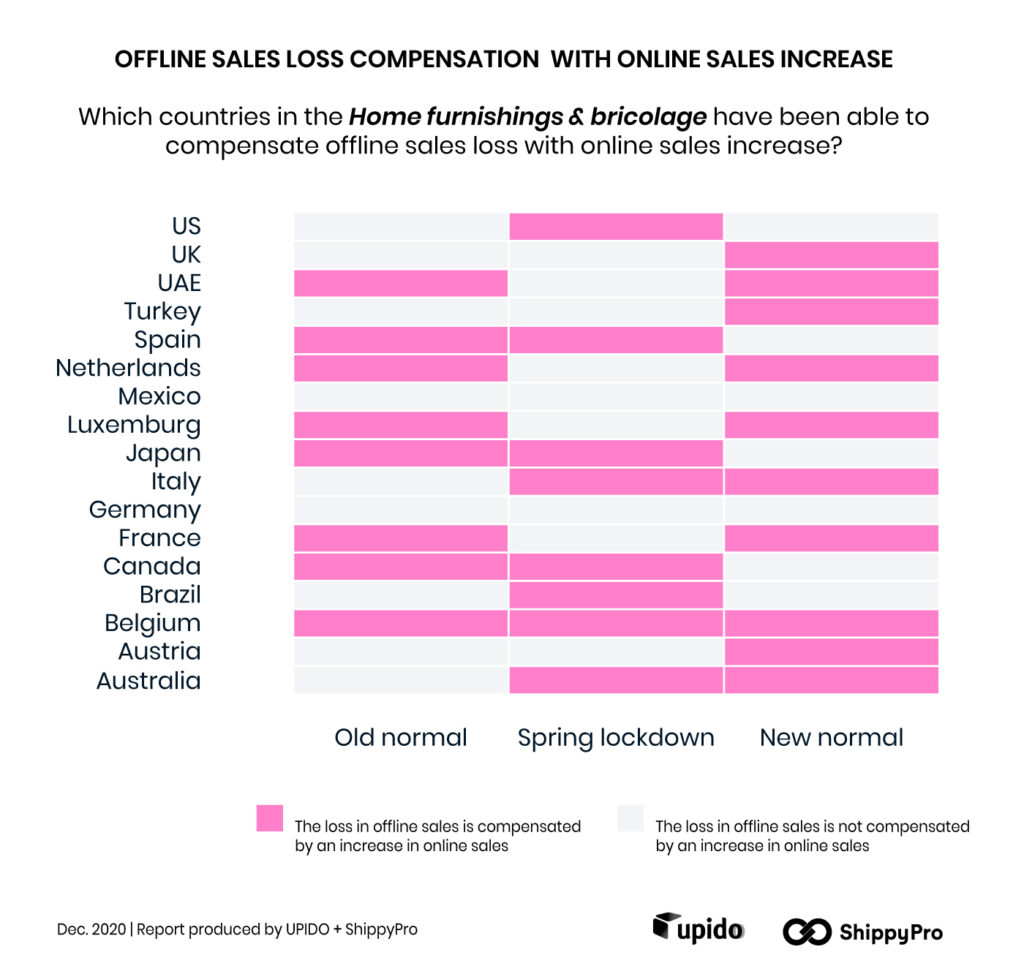 What's more, the furniture and homeware market is growing, with increased population and consumer spending as the key reasons for that growth. The market is expected to reach US$229 million in 2021. As for the country that will spend the most on furniture and homeware in 2021, China boasts a projected US$83m in spend.
The average annual global spend per person is projected to be US$271.
Top marketplace to sell home furnishings and bricolage products online
Ready to skyrocket sales by accessing popular platforms with huge customer bases? These marketplaces are worth considering.
Wayfair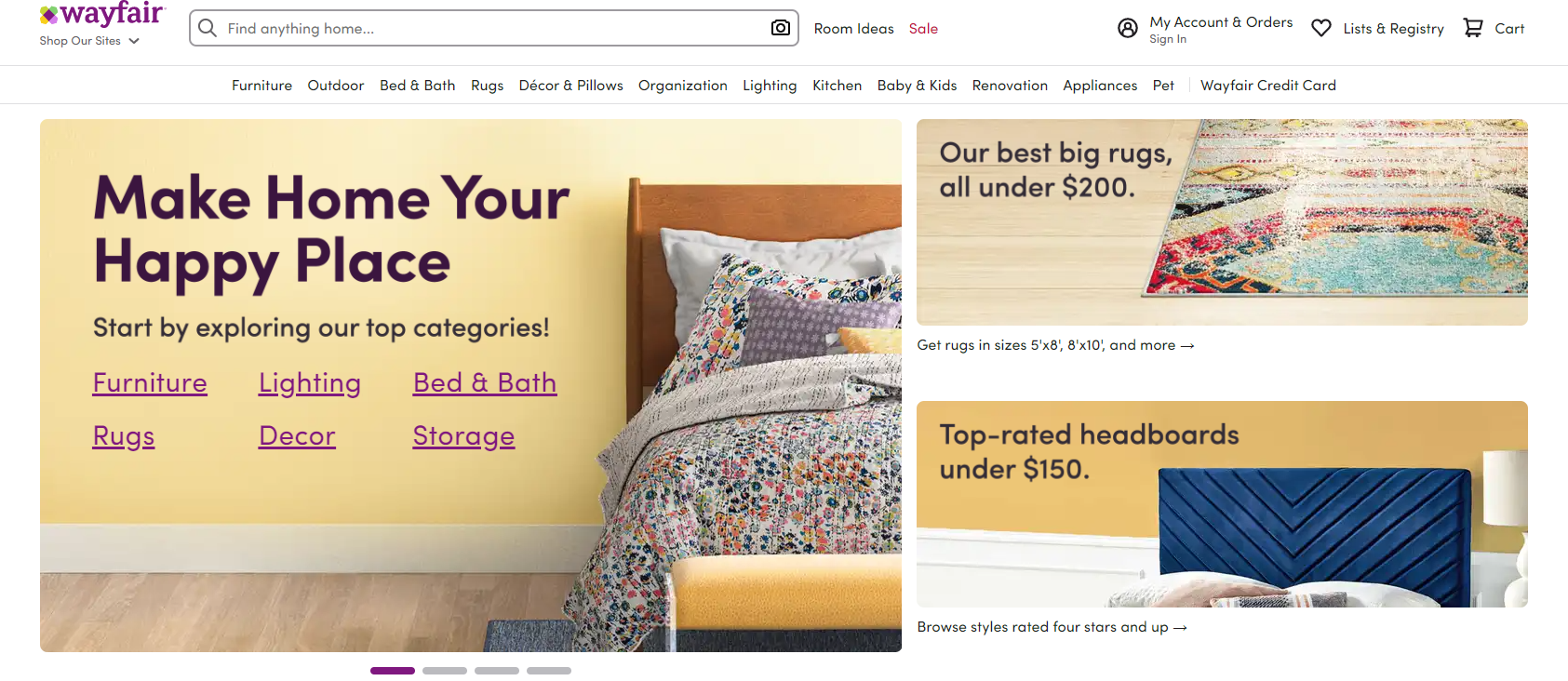 Wayfair is one of the most popular marketplaces in the US for furniture and home decor. The site boasts over 20 million active customer, and their customers have spent over $8 billion in the last 12 months. Wayfair doesn't take a cut of your sale like Amazon does, but rather they purchase products wholesale and they control the retail price.
Mano Mano
Mano Mano is a popular marketplace serving France, Spain, Italy, the UK, and Germany. The site offers furniture, home decor, pet gear, and home improvement supplies. Mano Mano is the top platform for gardening and home repair in Europe. You must apply to sell on that marketplace, and be chosen after their screening process. Then you'll set your own product pricing.
Leroy Merlin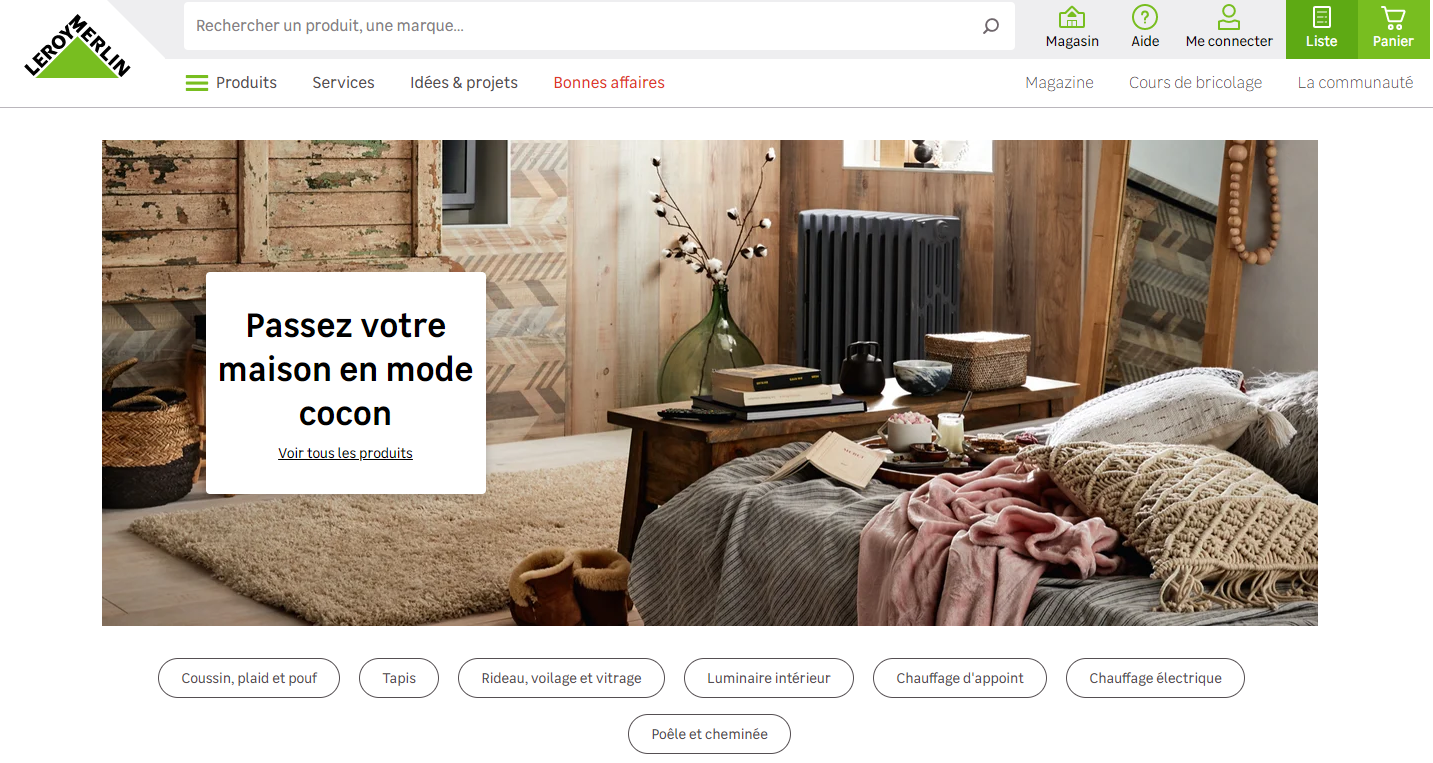 Leroy Merlin is a French online retailer of affordable home renovation products and furniture, including curtains, lighting, rugs, cabinets and more. Leroy Merlin hand selects the products that end up on its website, so you'll need to leverage any industry relationships you have to try and get a personal introduction.
Ebay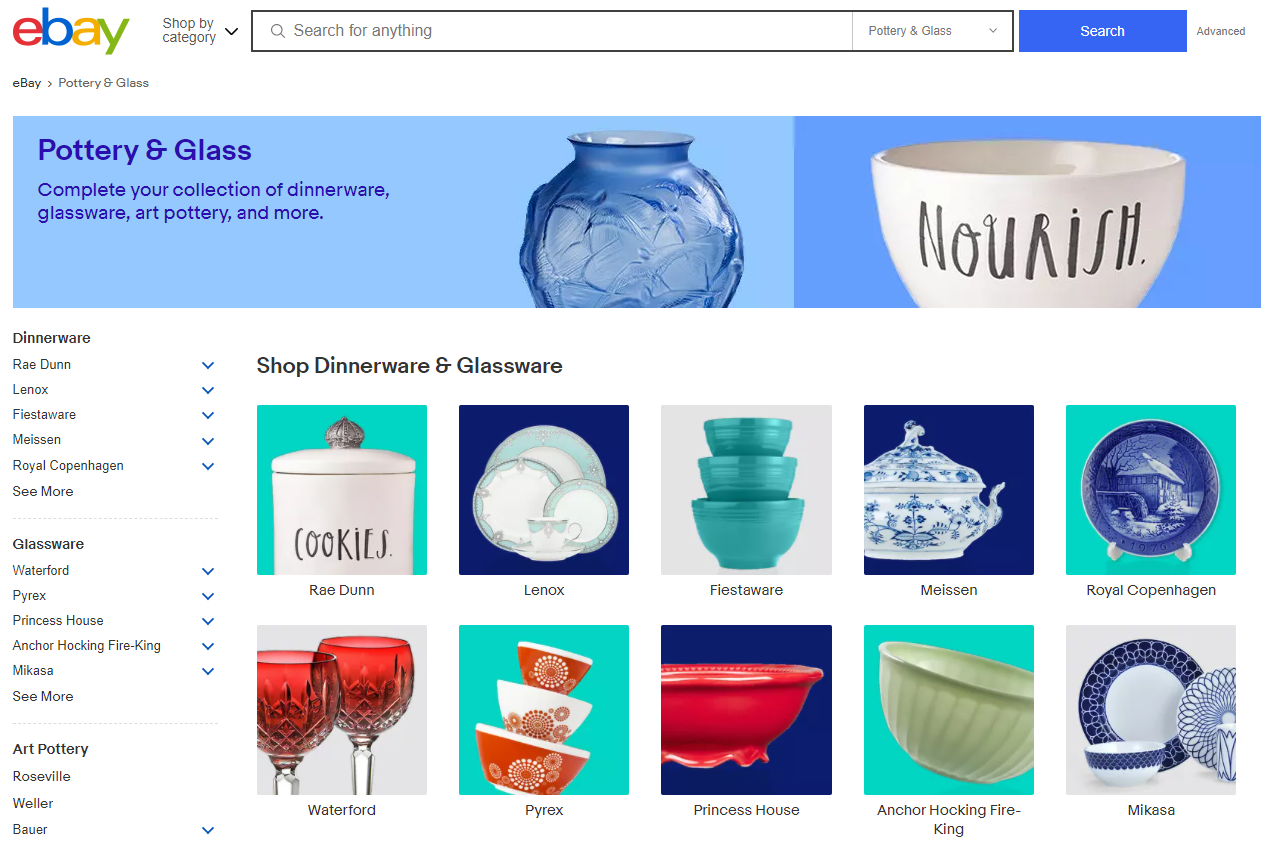 Customers can find just about anything on Ebay. From rare baseball cards to out-of-season designer merchandise, the online marketplace is popular with resellers and retail arbitrage companies. However, brands can sell their own goods directly on the site as well. Ebay can be a smart place to move sale and clearance inventory that didn't sell on other platforms.
Etsy
Primarily a marketplace for homemade goods, Etsy is a popular platform for first-time small business owners. In the home and living category, there are home decor products, bedding, pitcture frames, handmade furniture, reclaimed furniture, and vintage finds. Etsy charges listing fees as well as transaction fees.
Hayneedle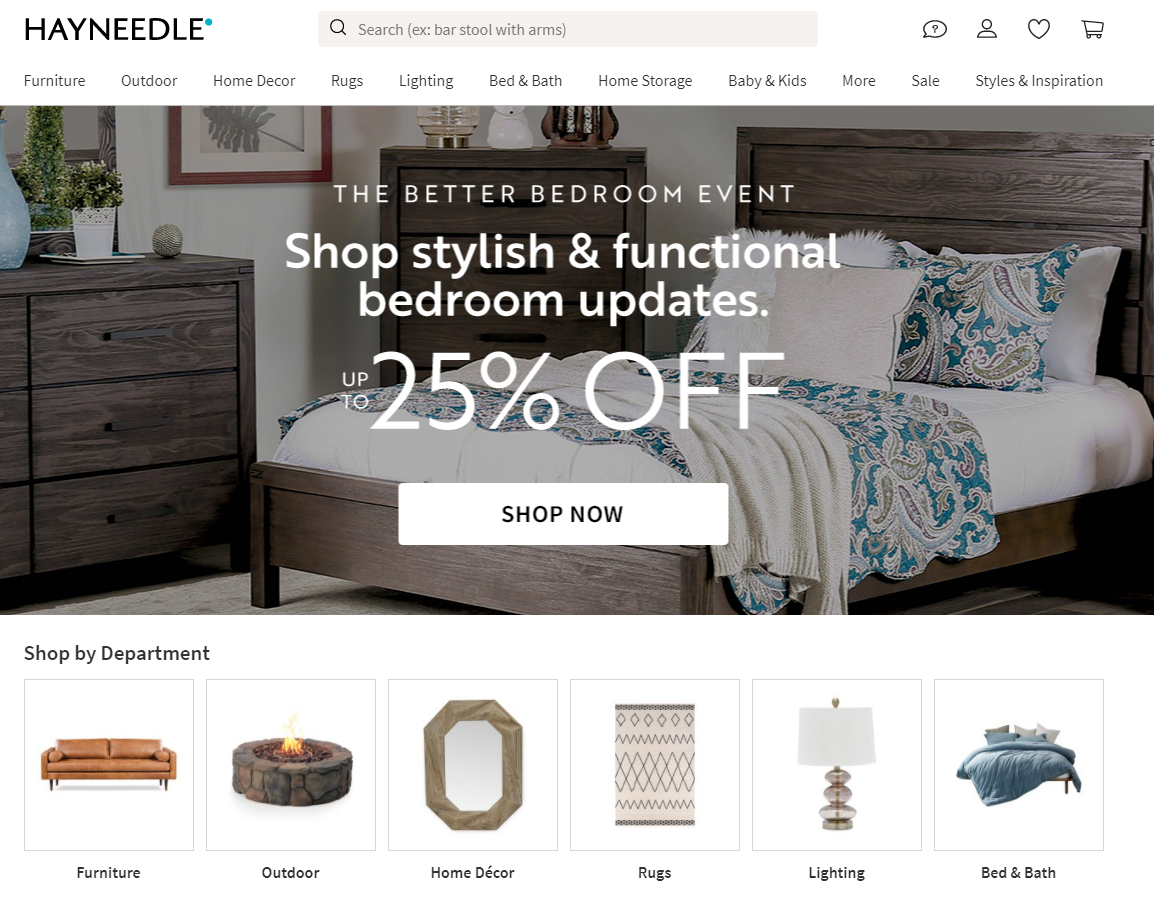 Hayneedle sells trendy furniture and home goods for every price point. From $1000 chairs to $50 fire pits, the company offers products that both consumers and interior designers love. With curated ideas based on style, the site makes it easy to design beautiful spaces. To sell on Hayneedle, you'll need to integrate your ecommerce platform with theirs via an API upon being accepted.
Williams-Sonoma
Williams-Sonoma is a popular brand of kitchen and homegoods, but they also sell other top brands on their website, such as KitchenAid, CuisinArt, John Boos, Nordic Ware, Le Creuset, and Staub. To get into Williams-Sonoma, you'll need to do a product submission.
Houzz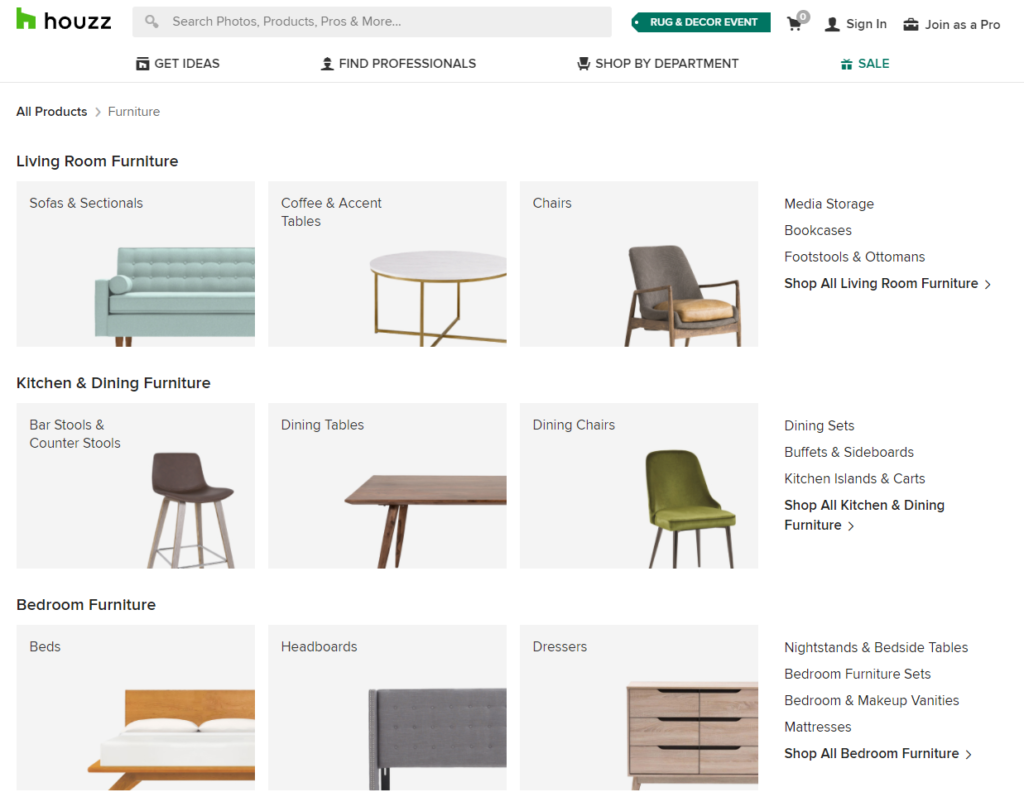 On Houzz, homeowners can find endless inspiration for renovation and interior design projects. The company offers not only inspiration but furniture shopping and professional services vetting as well. To sell on Houzz, send their team a message about your product.
LaRedoute
A French company, LaRedoute sells both fashion and home items, primarily linen. Core home products include bedding, curtains, bathroom linen, and table linen. LaRedoute carries over 450 brands, which must apply to be carried on their site.
Tips for selling homeware products
Selling homeware products can be a challenge. Expensive items are a more considered purchase. Consumers are less likely to impulse buy large items.
In today's digital world, here's how to succeed:
Contextualize product images – Customers need to imagine what the product would look like in their own home. Include a variety of contextualized images showing the product in different spaces, or with different accompanying elements.
Take high quality photos – Your photos must be aspirational. Shoppers want to buy something that will improve their home and their lives.
Utilize AR – AR helps shoppers make great decisions online. If you can't build your own AR experience or app, partner with a platform that already offers this capability. Etsy is just one of many companies that allows users to test drive products with AR. On the Etsy app, shoppers can try out art on their walls. Similarly, IKEA allows shoppers to visualize what furniture products might look like in their own home.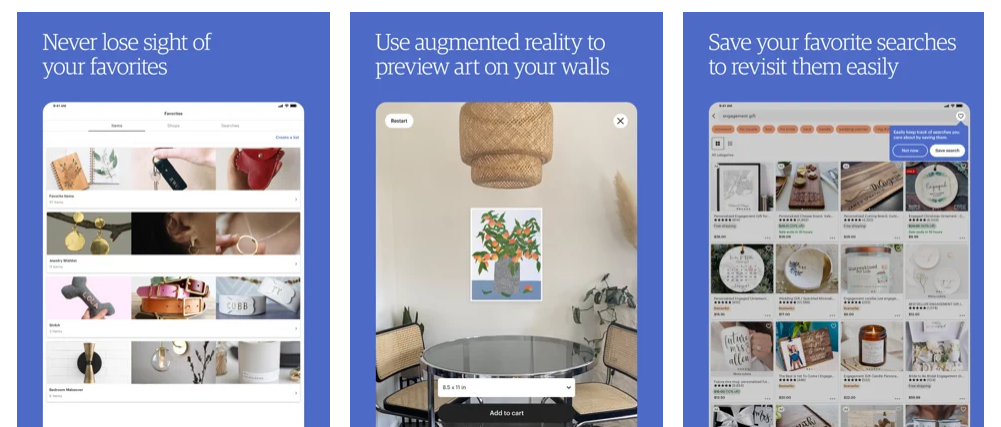 Promote products on multiple channels – Utilize existing marketplaces to sell your products, so you're not in charge of driving all of the traffic. Make sure to SEO optimize your products on other marketplaces for search to maximize potential sales.
How to ship furniture and bigger products
Shipping large products is expensive. Fortunately, shoppers don't typically expect free shipping for large items. However, you need to make sure that the shipping fees aren't outlandish compared to the price of the item, or you will fail to convert shoppers during the checkout process.
Estimate the shipping fees before listing items on various marketplaces (and in specific countries). For example, you can get an estimate of shipping prices and delivery times from Ebay before deciding to list a particular product on that platform.
You'll want to choose the right carrier too. FedEx and UPS are trusted shipping carriers for large items.
Here are some additional tips when shipping furniture:
Remove detachable parts of furniture in order to condense the size requirement of the box.
Wrap pieces of the furniture in Styrofoam or thick paper.
Double check the final weight and measurement of the package to ensure accurate pricing and quick deliverability.
Always place the box of furniture inside of another box, so that when the customer opens it, they do not accidentally scratch wood or tear upholstery.
Why you should use shipping automation to boost sales
Shipping is a key component of any e–commerce strategy. You need to meet customer expectations and save operational time.
ShippyPro offers shipping automation including an automated bulk label generator, shipping tracking and customer SMS notifications, and automated returns so customers can print their own return label if their order is inside the return timeframe.

ShippyPro Team
ShippyPro is the complete shipping software for online and offline retail. With Label Creator, Track & Trace, Easy Return and Analytics features, our software simplifies your shipping operations. ShippyPro integrates with over 160 couriers and 80 sales channels, making it compatible with a wide range of products and use cases.