eCommerce Returns Automation: A Game-Changer for Online Businesses

By
ShippyPro Team
·
4 minute read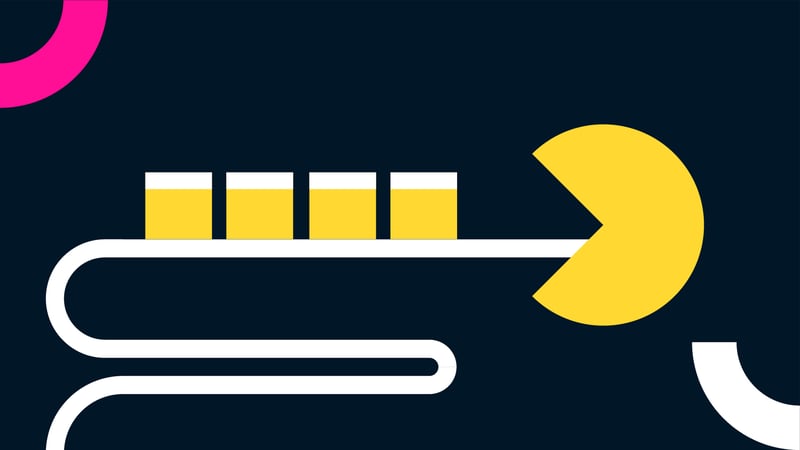 For online businesses, the returns process can be a bit of a logistical nightmare. When customers return items they've bought from your store, the whole logistics process needs to be reversed. This is why you must define your return policy and better yet, automate your eCommerce returns process paying attention to the cost, management and the effectiveness.
This article will cover everything you need to know about eCommerce returns automation and how it can help you overcome the complexity of customer returns.
What is eCommerce return automation?
When a customer buys one of your products, there is a good chance it will be returned — a 30% chance, in fact. That's a lot of reverse logistics. Returns can be a time consuming and costly process if done manually. You'll need to answer return requests, create labels, and inspect and restock returned inventory, which can all take a lot of time.
eCommerce return automation takes some of the pain out of the returns management by automating certain processes. By integrating an automated returns process into your logistics strategy you can better handle returns and handle returns at any volume. Tools and other strategies can be implemented to optimise returns management.
What are the challenges of eCommerce returns management?
Returns and refunds are an inevitability of running an online business, and if this process is not optimised or considered it may lead to negative reviews and impact your bottom line. Handling returns can be costly for vendors. They may incur expenses related to return shipping, restocking, quality control and processing. Additionally, if items are damaged or not in a resellable condition, the cost of the return can increase further. There are a lot of reasons a customer will return a product — most of which are completely out of your control.
Returns can also disrupt inventory management which can lead to overstocking or problems keeping track of what's available for reselling. Furthermore, a complex or cumbersome returns policy can negatively affect your customer's experience with your brand, and the extra travel back and forth doesn't do much good to the environment.
Having said all this, returns are unavoidable. In fact, a 2021 report found that a quarter of all consumers return between 5% and 15% of the items they buy online — so how can you improve the process for your business and your customers?
Why automate the returns process?
Automating returns is a great way to simplify the process for eCommerce businesses, and can transform a tedious workflow into something your business can use to its advantage. The returns workflow is full of manual interactions and repetitive tasks which can be easy to automate, but it's important not just to automate for the sake of it.
Overall, improving automation for returns will increase customer satisfaction, reduce costs, increase efficiency and help maximise profitability and ROI through reduced fraud and errors.
Returns automation can help in each step of the returns process, including:
Initiating the returns process
Approving or rejecting returns requests
Generate returns labels
Real Time tracking and visibility
Notifying customers
Verifying returns
Issuing store credit or refunds
Gathering data to optimise processes
Best ways to implement e-commerce returns automation
So how do you go about automating the returns process for your online business?
Automated returns initiation
The first step in automating eCommerce returns is to streamline the initial returns request process. When a customer wishes to return an item, they can do so easily via a form on your website or app. This means you won't receive email requests or phone calls regarding returns, and makes it easier for your customer to initiate the process themselves.
It's also key to design a clear and customer-friendly returns policy that outlines eligibility criteria, timeframes and your process for returns. Display this policy somewhere prominent on your website to set customer expectations.
Approving or rejecting returns requests
Once the return request form has been filled out it can be automatically validated using integrated returns management software (such as ShippyPro Easy Return). One of the things the software will do is align the customer's request with your returns policy and then approve it. This means you don't have to do this manually. The result is a streamlined approval process that saves time.
Generate returns labels
Label generation is one of the most labour-intensive parts of eCommerce returns, so it's key that the process is made as simple as possible for your customers. Return software will also automate the creation and delivery of return shipping labels that your customers can print out and attach easily. Some online businesses include the return label with the order to make the process even more convenient. Streamline eCommerce returns further by integrating various popular shipping carriers for seamless label generation.
You could also include return packaging in the box with a return label already attached. This kind of convenience makes it even easier for customers to return items quickly and in your specified timeframe, which will increase customer satisfaction.
Tracking and visibility through automation
By leveraging technology to automate parts of your reverse logistics processes you can enhance transparency through tracking and visibility – which is very valuable for tracking returns. Providing real-time updates keeps your customers engaged in their requests and improves customer satisfaction.
Automate refunds and exchanges
Your customers want to make sure they're refunded efficiently once an item has been returned and it's been received back into your inventory. Automating refund calculations or credit will help streamline the refunds and returns process
Implementing eCommerce returns automation
Before you can implement a successful automated returns process you need to assess your existing processes and pain points. Which areas of the returns process are the most time consuming and expensive? Do you find yourself replying to the same kind of email over and over again? Can you make your returns policy more detailed?
Once these questions have been answered and pain points have been located you can start to choose the right software and tools to automate some of these processes. A good example is ShippyPro Easy Return which provides users with a branded return portal that provides customers with clear return conditions, international return shipping and an easy-to-use return label in the box.
As your business grows, so will the complexity of your operations – including returns management. Once you have implemented your returns process you can start to optimise based on learning you'll receive over time. You can start to identify items with higher churn rates and work on them to reduce the percentage. You can also use predictive analytics based on your customers' behaviours to make decisions; for example, when to restock a particular item or update your returns policy.
Are you ready to automate the return process?
If your eCommerce sales increase you will have to deal with an increasing number of returns.
The most effective way to offer a unique experience to your customers, even capable of improving their opinion towards your brand and generating new sales, is to use ShippyPro Easy Return.
With this feature you're able to:
Manage returns in a fast and error-proof way thanks to a customised portal to integrate on your website.
Reassure your customers with a clear return policy and provide a process made up of simple steps (eg, printing of the return label in just one click).
Monitor your return statistics and filtering data; for example by the reason for the return or product type.
Focus on selling your products and forget once and for all the emails of those wanting to make a return but not knowing where to start.
With ShippyPro Easy Return online returns are no longer a complex and cumbersome issue! Try it now for free.

ShippyPro Team
ShippyPro is the complete shipping software for online and offline retail. With Label Creator, Track & Trace, Easy Return and Analytics features, our software simplifies your shipping operations. ShippyPro integrates with over 160 couriers and 80 sales channels, making it compatible with a wide range of products and use cases.