Expand your e-commerce business across borders with FedEx Express

By
ShippyPro Team
·
3 minute read
If you already have a successful online shop you might be wondering where to grow next! In many cases the answer is international expansion.
It's never been easier to sell to customers all across the world. In a 2019 FedEx study of European SMEs 35% believe e-commerce sales will increase to other European markets and 32% believe e-commerce sales will increase to markets outside of Europe.
A forecast from 2017 by the research organization Forrester predicts that cross-border e-commerce sales will reach $627 billion by 2022 accounting for around 20% of total online sales.
So, there's never been a better time to develop your cross-border e-commerce strategy. We've put together some tips to help get you started.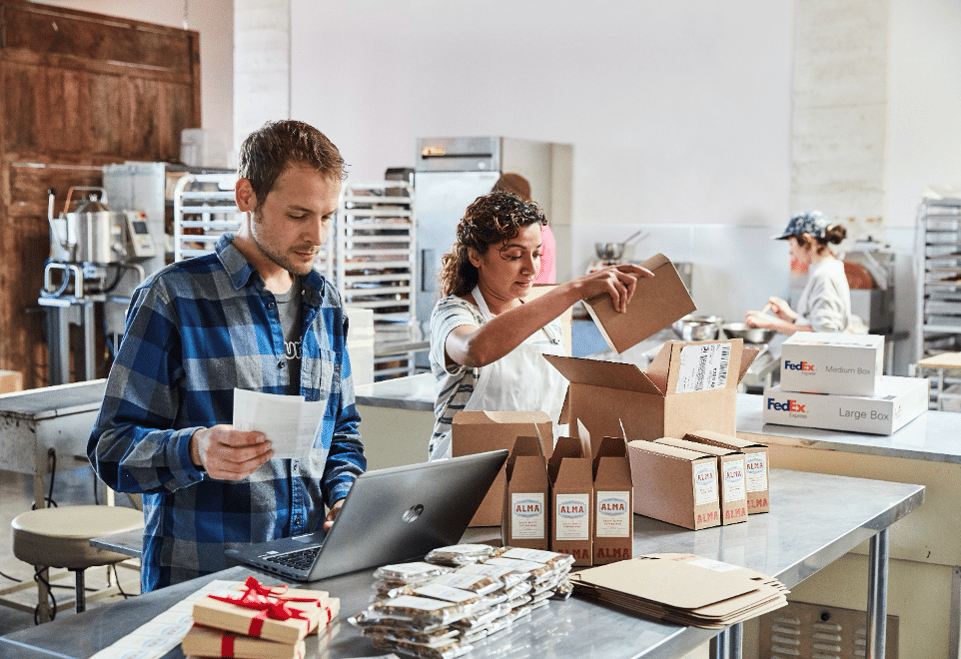 Take advantage of our welcome offers to try FedEx & ShippyPro international shipping services. Save 40% on FedEx account opening rates & use ShippyPro for free for your first 250 orders!
Target large markets with large e–commerce sales volumes
If you're unsure about which countries to expand into, it's worth considering the countries with the highest e-commerce sales volumes. In 2019 China was the leader, with $1,900 billion ecommerce sales followed by the USA ($586 billion) and the UK ($142 billion).
Find out the top 10 countries ranked by retail e–commerce sales in 2018/2019 as per FedEx study.
Adapt to your new market
Understand the competition and how to differentiate your proposition
Translate your website and marketing assets to the local language
Adapt your Go-to-Market strategy to the local environment. How will you ensure potential customers know about your products?
Adopt the preferred payment method in the local market
Have a strategic logistics partner that can help you streamline your shipping processes so you can focus on growing your business
Understand local regulation, taxes and customs procedures
Consider marketplaces
Marketplaces can offer large audiences from day one which can drive sales as you build up your direct-to-consumer channel. The most commonly used marketplaces vary from country to country, you choose the right one for your proposition.
Whilst some marketplaces are international, like eBay and Amazon, others are more country-specific. For example, many consumers in France use Fnac for online shopping. It's a French company, so that's to be expected – but did you know that it's also a popular marketplace in Spain? It's not, however, widely used in Italy.
So, what marketplaces should you consider?
Germany: Amazon and eBay are popular with shoppers in Germany, as well as Zalando and Otto. Otto is the most powerful local player right after Amazon in terms of net sales, and reach 7.5 millions of active customers.
France: Fnac-Darty is a top marketplace in France, and it offers great support for SMEs selling through it. Other marketplaces to consider are Cdiscount, which receives 20 million monthly visits. PriceMinister-Rakuten France is another strong option for France, with 11 millions of unique visitors per month.
Italy: ePrice is a popular platform for household goods and electrical appliances, whilst IBS is a great online marketplace for booksellers. Otherwise, Etsy is one of the most-used marketplaces in the country, and perfect if your business specialises in handmade goods.
Make sure your logistics partner meets your customers' expectations
Shopper demands are driving the meteoric growth of e-commerce, and their expectations will continue to change rapidly with every new technological advance or industry disruptor.
Shoppers expect to move seamlessly between physical and virtual spaces in their purchase journey. They may start with online research, then browse in-store. When shoppers complete the purchase, they want multiple delivery options: buy online for delivery, order online for in-store pickup, order online but return in-store, etc.
When going into a new market you need to understand these expectations and be able to meet them. You need to provide the right experience that speaks to the customer's desires, expectations and lifestyle. To achieve this selecting the right logistics partner becomes crucial to your business success.
How Can FedEx and ShippyPro Help You Manage International Shipments?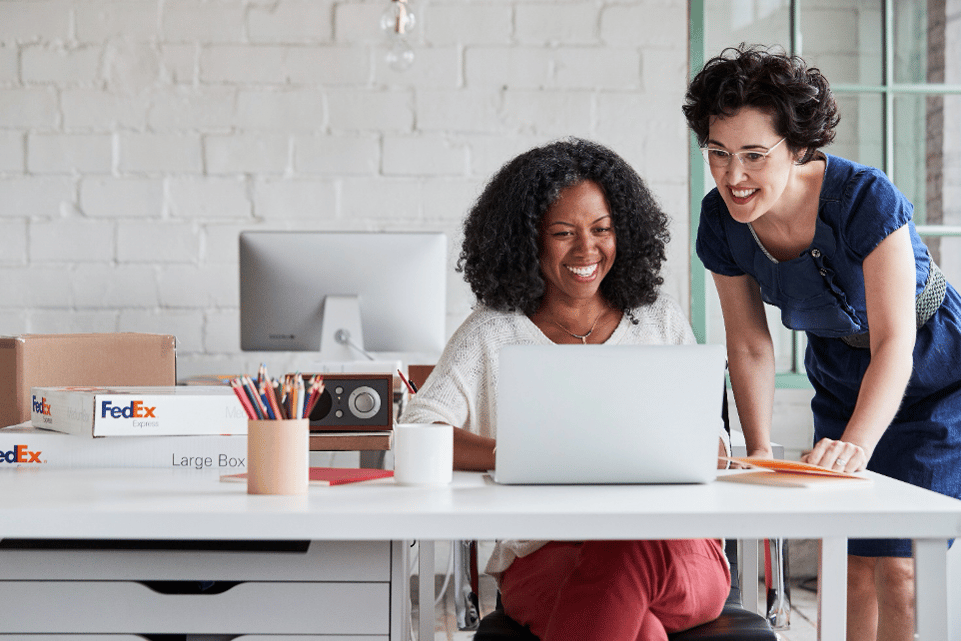 FedEx offers a range of international ecommerce services, including next-day delivery across Europe. They also offer delivery options to make shipping more convenient for your customers.
This includes delivery to retail points across the USA, Asia and Europe, so your customers can collect their package at a time that suits them.
Sign up with FedEx now and save 40% on your shipping!
Start shipping instantly whether you are an established business or just getting started. Ready to ship with FedEx on multiple sales channels?
ShippyPro offers integration with FedEx to make it simple to manage your international orders. The easy-to-use dashboard allows you to quickly bulk print shipping labels for your orders, and you can track deliveries from door-to-door, resolving any headaches about the status of your shipment.
FedEx
Sign up with FedEx & Save 40%!
Click on your country name to access to your localized sign up link.
ShippyPro
Sign up here to ShippyPro to connect your online sales channels & try it for free for the first 250 orders!
FedEx + ShippyPro
Once the FedEx account will have been created, you will be able to connect it to ShippyPro by clicking on FedEx logo in the Carrier connexion section.

ShippyPro Team
ShippyPro is the complete shipping software for online and offline retail. With Label Creator, Track & Trace, Easy Return and Analytics features, our software simplifies your shipping operations. ShippyPro integrates with over 160 couriers and 80 sales channels, making it compatible with a wide range of products and use cases.