How to get more Canadian customers for your ecommerce business

By
ShippyPro Team
·
4 minute read
Do you want more Canadian customers for your business? Many European ecommerce companies who use our shipping software want to expand to this market. After all, there are about 38 million people in Canada.
Canada ranks #10 in the list of the world's top richest countries. There's a good chance that you can find more customers there. In 2020 alone, the Canadian ecommerce market accounted for US$30 billion.
In this post, we walk you through the operational and marketing considerations related to expanding to the Canadian market.
Strategically determine whether Canada is the right market for expansion
First, it's important to discover whether or not your specific brand is a fit for expanding into Canada.
Consider popular trends, consumer demands, and expectations.
Understand Canadian consumer trends
Do your research to find out what Canadian consumers are interested in. You can hire a market research company, read Canadian publications, and even check out Pinterest Trends.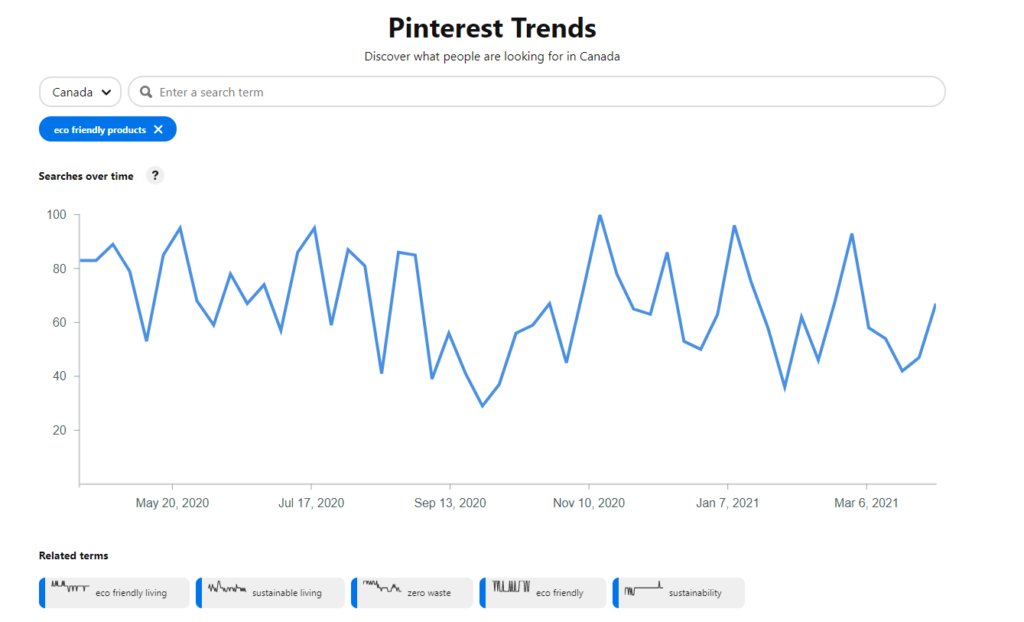 You can also check Statista to find out sales for your product category, and see whether there is predicted future growth.
Know what Canadian customers expect in terms of service and delivery
Like US consumers, Canadian consumers love free shipping. However, because it is a largely rural population spread across a massive landscape, Canadian consumers are accustomed to very different rates based on where they live.
"We have a very small population relative to its size. Infrastructure and hubs are built in concentrated areas, which leaves a large chunk of the country underserved. Small towns or villages cost the couriers more which is why many tack on a "delivery area surcharge" for these remote locations." – Stable WP
Ultimately, it depends on your audience.
If you serve city dwelling Gen Z, they'll want cheaper shipping. But if your audience is more rural and traditional, they might be more likely to pay higher rates to receive the items.
Create an operational plan for fulfilling orders to Canadian customers
When you've decided to expand your ecommerce business to Canada, you'll need to get the following pieces in place.
Choose your carrier and estimate rates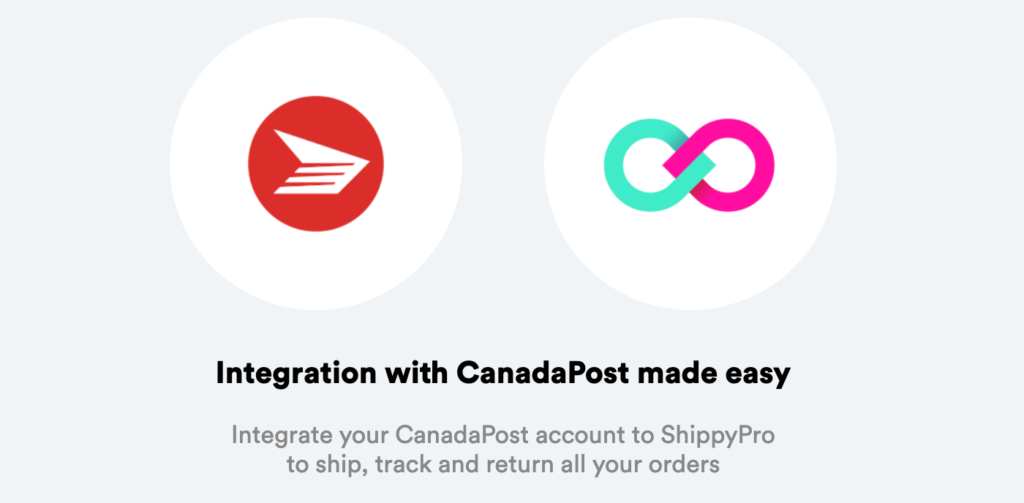 What carrier should you partner with? We recommend shipping with Canada Post.
The company specializes in serving ecommerce companies. Plus, they deliver to every region of Canada at a faster speed than most other carriers. They also offer discounts for businesses that ship over 1,250 parcels annually.
ShippyPro integrates with Canada Post so you can include their shipping rates in your live checkout, batch process shipping labels, and offer easy returns.
Canada Post services are a great opportunity for merchants who want to expand in Canada in two ways:
Companies that are from Canada and want to reach more remote areas
Companies from another country that have a warehouse in Canada
Or, merchants located in the United States can use an authorized drop ship process with Canada Post by inducting parcels at Canada Post designated facilities near the Canadian border.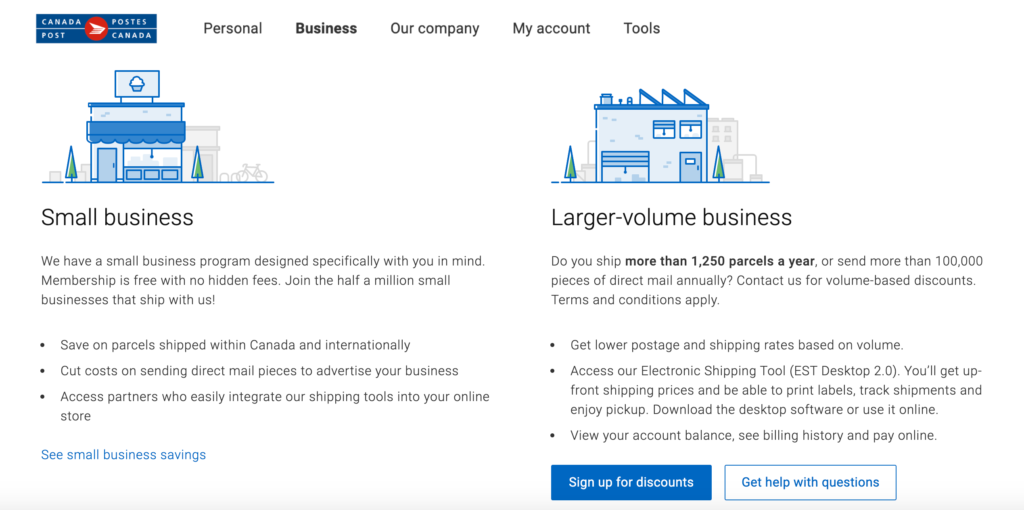 Check out our integrations page for more great carriers to explore.
When examining carriers, get quotes for common package sizes and dimensions that you will be shipping to customers.
Install a checkout process that calculates live, accurate rate options
When customers are checking out, you should give them shipping options. With ShippyPro's Ship & Collect, you can offer real rates in the checkout process. That way there are no surprises, and customers can choose the cost and shipping speed that fits their needs.
Streamline shipping with auto-generated labels
Set yourself up for shipping success with a label generator that lets you quickly and easily ship large amounts of orders.
With ShippyPro, you can automatically import your orders from your ecommerce inventory management system, and print labels for your specific carriers.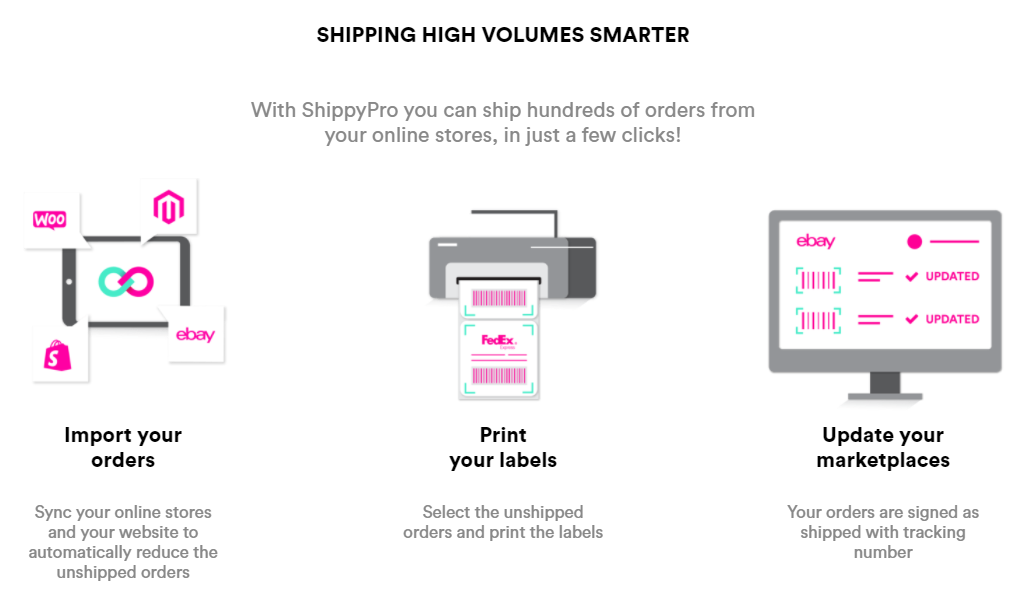 Then, your customers will be able to receive proactive updates about the status of their shipment.
Choose a returns policy for the Canadian market
Next, you'll need to figure out what return policy you can offer your Canadian customers. To begin, you might have to require that the customer ship items back to you at their own cost. But as soon as you have a sizable customer base in Canada, you should offer affordable returns with a flat rate fee, or free returns if you can afford this.
With ShippyPro's Easy Return, you can add a whitelabeled returns portal to your website so customers can initiate a return and print a label by themselves.
Determine which channels can best help you reach Canadians
It's possible that the marketing channels that will work for you are the same ones that have brought in customers from other markets. However, when targeting a new market, it makes sense to use strategies that allow you to target specific locations.
These marketing methods are worth exploring further:
Google search ads – You can add location criteria so that your ads only show to Canada as a whole, or to certain Canadian metros that you can offer affordable shipping rates to (considering that rural locations can have astronomical delivery costs, thus lowering your conversions).
Google display ads – Google display ads are great for retargeting. You can layer location criteria on top of them, so that organic traffic from certain regions is shown your display ads across partner websites.
Facebook and Instagram ads – Facebook and Instagram ads are very popular with ecommerce companies because of the advanced targeting methods that allow you to reach the right subsets of consumers. Of course, location criteria is an important factor.
Canadian micro-influencers – Partner with Canadian influencers to get your brand in front of more of the right consumers. Just remember that people don't necessarily only follow influencers from their own country, so choose influencers that post inspirational content about their Canadian city, to increase the likelihood of reaching Canadian customers. For example, you might partner with an influencer that profiles restaurants and events in Toronto.
Find out more about how to do digital advertising to improve your online sales.
Localize your website for style and price
Depending on how aggressively you want to target the Canadian market, you might choose to localize your website immediately, or you might do so only after you've seen some success with Canadian customers.
Either way, it's worth noting that Canadian English is not exactly like UK English or US English, so you'll want to make some spelling and wording changes.
What's more, if your prices are reflected in CAD, that could foster more trust with Canadian customers and could impact your conversions. Plus, exchange rates fluctuate, so if you don't set pricing in CAD, you could frustrate customers who are charged a different price than they expected upon checkout.
Join the right Canadian marketplaces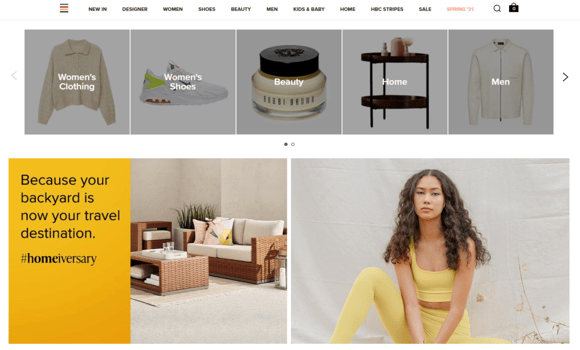 By joining marketplaces that Canadian customers use, you can gain access to a massive customer base, without having to do all of the marketing yourself. You'll pay marketplace fees after the sale, instead of investing in marketing upfront.
Here are some of the top marketplaces in Canada:
Choose the right shipping partner to ship to Canada
To keep your Canadian customers happy, you need to offer reasonable, transparent shipping rates and proactive shipping notifications. You can do this with ShippyPro, a shipping software that integrates with your ecommerce platform and carriers to make shipping easy.

ShippyPro Team
ShippyPro is the complete shipping software for online and offline retail. With Label Creator, Track & Trace, Easy Return and Analytics features, our software simplifies your shipping operations. ShippyPro integrates with over 160 couriers and 80 sales channels, making it compatible with a wide range of products and use cases.