Shopping cart abandonment: How to offer more delivery options to reduce it

By
ShippyPro Team
·
4 minute read
Do people arrive on your e-commerce shopping cart and do not buy?
Unfortunately, this problem doesn't only concern you, but many salespeople all over the world.
How many times, by clicking on the "orders" page of your site, you noticed a cancelled order and asked yourself why, what was wrong, where you could improve?
Read on and you'll find out how to reduce cart abandonment, thanks to the help of a tool like ShippyPro Dynamic Checkout.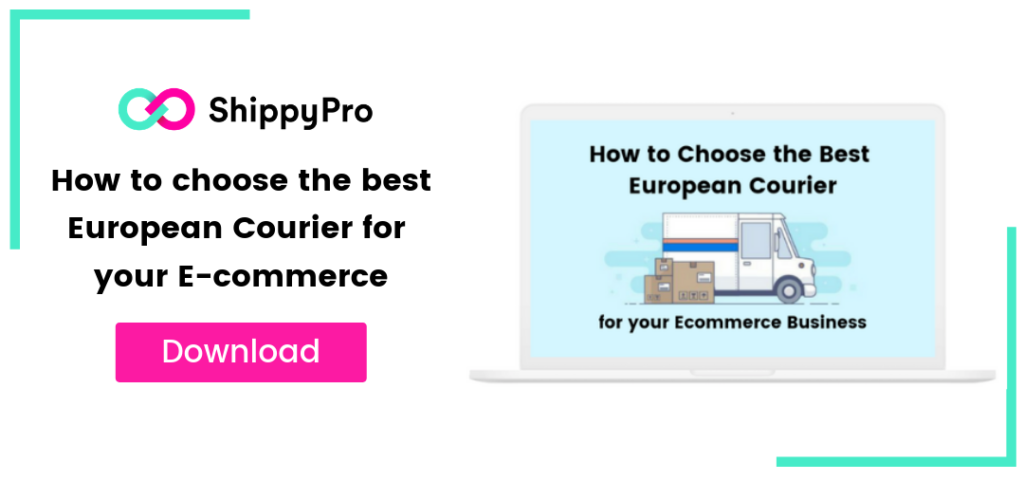 Table of Contents
Some very interesting data you should know
The SaleCycle data is clear: often, when e-commerce customers are about to buy, they give up and go elsewhere. It happens above all in travel (81.1% cart abandonment ), in financial services (80.4%), while it is a bit better in fashion (69.1%).
The problem also affects e-commerce around the world in the same way, with a shopping cart abandonment rate that reaches 75.5% overall. It is a little better for European e-commerce, with a dropout rate of 70.9%.
Why is cart abandonment rate generally so high?
The reasons why potential buyers renounce buying are many, and we will analyze them shortly, but certainly, a crucial moment is when the buyer has to choose the address and method of delivery of the product.
Those who buy online often have a busy life and a job that always takes them around, away from home. They, therefore, need to indicate a safe and punctual delivery location.
Or choose a pick-up point other than home or work, to pick up the purchase later. For example, they can opt for delivery points such as post offices or bars and tobacconists, or even lockers available 24 hours a day.
It is, therefore, necessary to offer the buyer more shipping options to meet his needs. In this way, you can increase the conversion rate of your e-commerce and you will not lose dozens of customers who find the options they need from your competitor.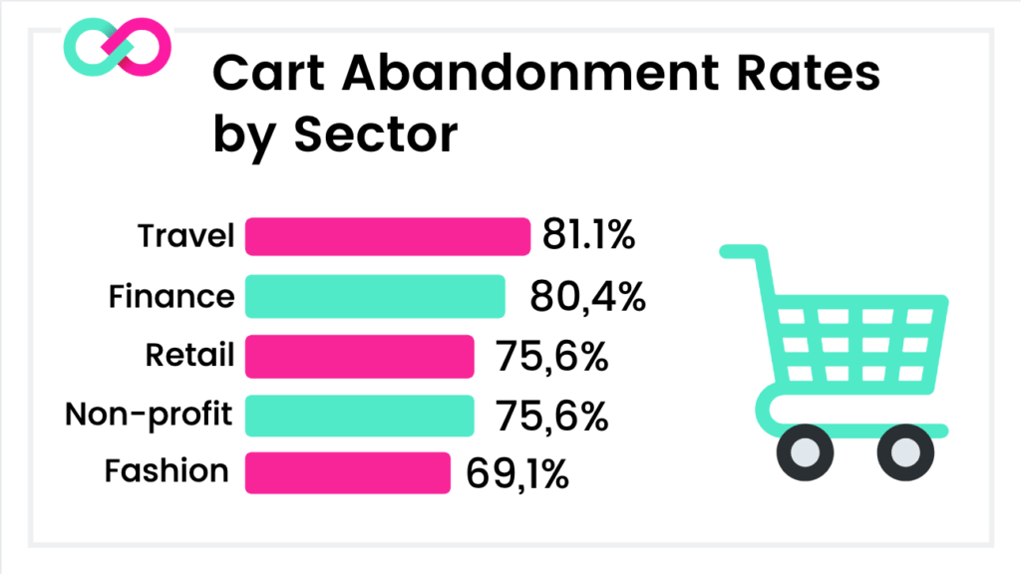 What are the reasons why the cart abandonment rate is so high?
In addition to shipping options, there are many other reasons why potential buyers may give up buying on your e-commerce. Let's see them together:
• Unexpected costs. For example, extra shipping costs or taxes that do not initially appear in the cart.
• No real intention to purchase. Simply, many users just browse and enter products in the cart, but without the real intention of buying.
• Price comparison. Some compare your prices with those of your competitors and they can decide to buy from them.
• Navigation too complex. If your e-commerce is not navigable in a simple and clear way or requires too many steps to put an item in the shopping cart, customers give up and go elsewhere.
• Purchase process too long. If buyers are forced to create an account and enter too many personal data (some of which may not even be useful for your analysis) they can get tired and leave your site.
• Security. For example, if you don't have the HTPPS protocol on your e-commerce, some potential customers may not trust you. Nowadays people really are into online security and the use of personal data, so it is important to make your website as secure as possible.
As you've seen, the obstacles are not lacking and they can discourage even the most motivated customer. But there are solutions as well. Read on and discover the right ones for you.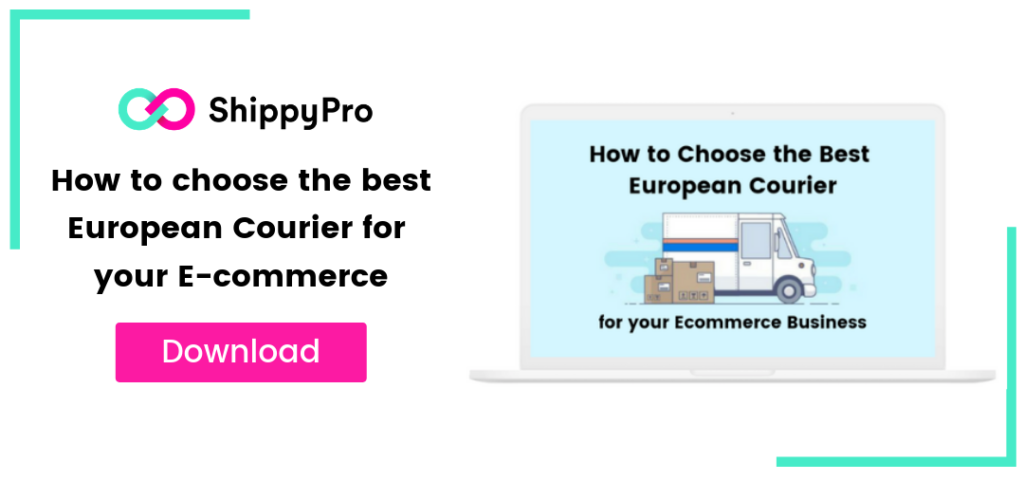 5 tips to reduce the shopping cart abandonment rate of your e-commerce
We have seen so far that many potential customers do not make purchases. Data show it.
Ultimately, what they are looking for on your site is ease of navigation, speed in the buying process and above all absence of bad surprises when they have to pay, like extra shipping costs.
After identifying the reasons for cart abandonment, let's see how to reduce it and get more sales.
Offer more shipping options. As we said at the beginning, customers are often away from home or have no time to collect the product because they are busy with a lot of commitments, so offering the possibility of picking up the package in a pre-arranged pick-up location can be a great incentive.
Optimize the perceived security at the checkout phase. Buyers want to trust you, and in order to do that, they must think that they are spending their money well and there is nothing to worry about. Moreover, they want to be sure that their product is available and will arrive at their destination. Some tools can help you in that: use verified payment icons, antivirus seals or warnings that clarify the warranty and return policies. Anything that generates trust in the customer can be an excellent tool to reduce the cart abandonment rate.
Reduce the Price Shock. I am talking about the extra costs not present in the product description. If the customer has already calculated a price including shipping and then he finds a different one at the checkout, he could decide to leave the cart without thinking twice.
Add reviews. Customers trust those who already bought and left a positive review. It is the principle of social proof and can help you a lot with all those undecided potential buyers, who do not yet know if it is worth buying on your e-commerce.
Optimize the User Experience in the checkout phase. Users are increasingly browsing on mobile phones. By 2017 mobile internet traffic had already surpassed desktop traffic. In short, a revolution is already underway and you should therefore constantly check whether you offer a valid User Experience, especially during the checkout phase.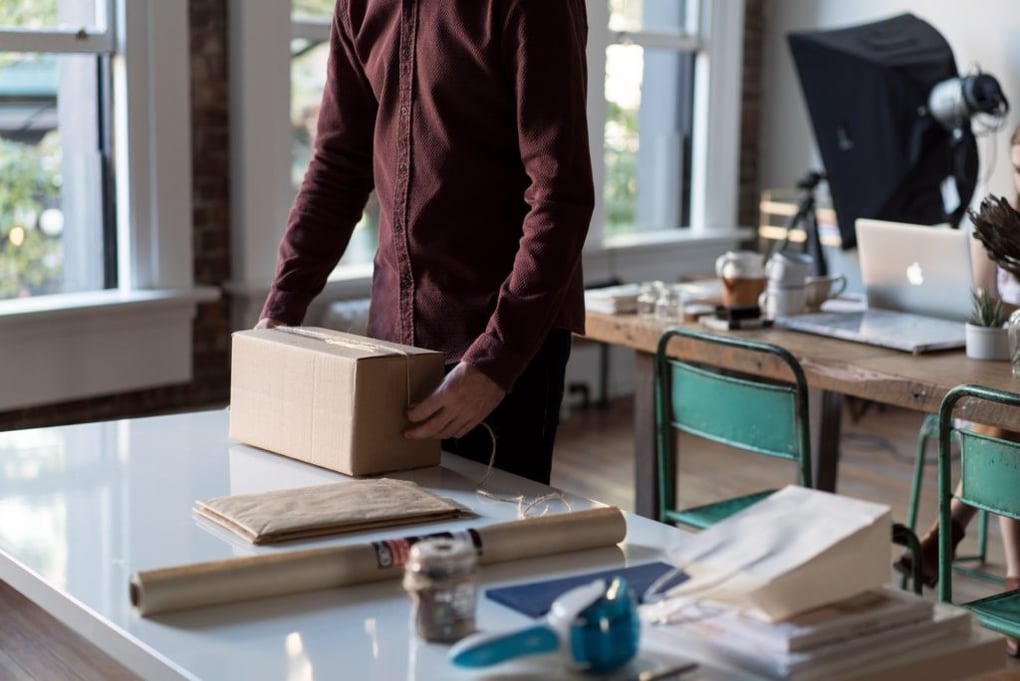 How to optimize checkout shipping options?
The advice I gave you so far requires time and knowledge that not everyone can have.
However, there is a much simpler solution, which will make your job much easier. I'm talking about ShippyPro Dynamic Checkout.
Thanks to ShippyPro Dynamic Checkout you can display the shipping rates and the nearest pick-up point in real-time.
Not bad, right? You only need 10 minutes to set it on your e-commerce and:
• Connect all your courier accounts to ShippyPro in one click (as you can see here our integration library is quite extensive)
• Enter your contracts and shipping rates
• Choose the couriers to enable for delivery at a pickup point
• Customize your Checkout map with different colours and layouts
• The system will generate a universal script that will allow you to show your dynamic map at Checkout
But it doesn't end there.
You can apply different shipping rates depending on the destination country and set up additional services such as insurance on the product purchased. Shipping costs will be calculated based on the customer's address and the map will not only show the nearest collection point but also:
The distance from the pickup location in kilometres or miles
Time to reach the place of collection, by car or on foot
The opening times of each pick-up location
Furthermore, ShippyPro Dynamic Checkout is constantly updated to the latest version:
You don't have to worry about updating it with each new release
Your customers will always see the best shipping options, in real-time
Conclusion
As we have seen, there are many strategies and tactics to solve the abandoned cart problem, but they require time and resources.
And not everywhere budgets are endless.
Rely on ShippyPro Dynamic Checkout if you also want to offer an exceptional shopping experience to your customers by leveraging what matters most to them: the security and convenience of deliveries at pickup points.
Thanks to ShippyPro Dynamic Checkout you can increase the conversion rate of your E-commerce by reducing the number of abandoned carts.
And all this without having to rebuild your site from scratch and without having to resort to yet another web agency.
Why not give it a try?