Selling on Etsy: a Guide for beginners

By
ShippyPro Team
·
7 minute read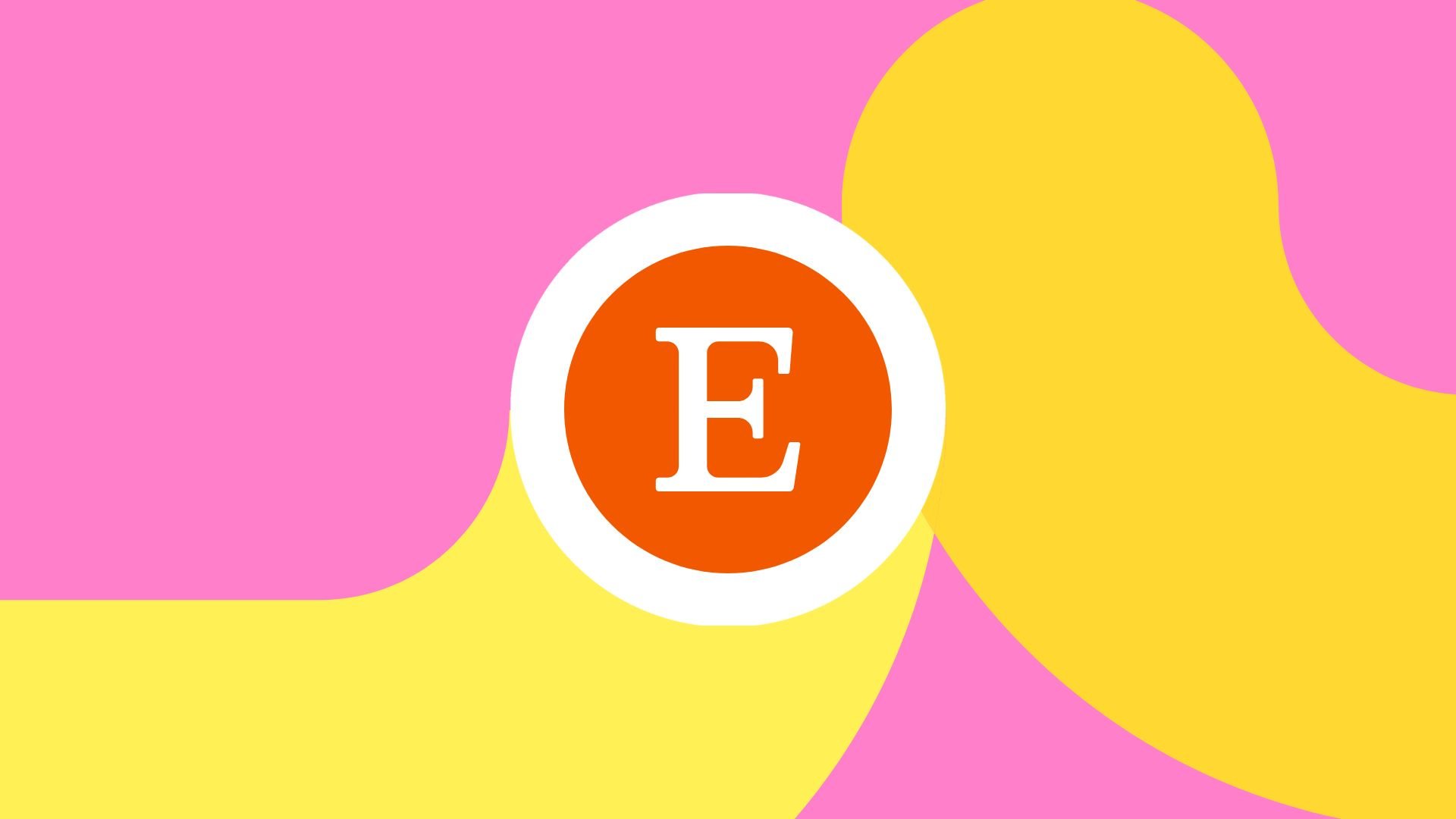 If you're an e-commerce merchant looking to expand your business, Etsy is a great place to start. It is an online marketplace founded in the USA in 2005 and gained rapid popularity, becoming one of the largest marketplaces in the world, with 96 million active buyers. Let's take a look at how to sell on Etsy successfully if you're a creator of digital products, handmade items, vintage pieces or craft supplies.
What to sell on Etsy?
In 2019, a total of 45.7 million people made a purchase on Etsy, and as of Q2 in 2020, there were 60.27 million buyers on the platform. In 2022, Etsy reported over 96.3 million shoppers. Given that the majority of sellers on Etsy are independent retailers and small businesses, this is a huge opportunity for merchants looking to expand their online offering and reach a global audience.
Etsy became very popular during the Covid-19 pandemic when many people who usually shopped at brick-and-mortar stores had to turn to online shopping to adhere to lockdown restrictions. Shares in Etsy quadrupled in 2020, as many customers returned to the site multiple times. In fact, many Etsy shoppers are repeat customers – in 2018, more than 40% of customers bought something from Etsy on more than one occasion and the trend seems to be consistent over the last couple of years (Statista).
Etsy sellers specialise in unique products, particularly crafty items, handmade and vintage pieces. There are three main sections on Etsy: handmade, which represents 85% of sellers, vintage, which represents 6% of sellers, and supplies, with 12% of sellers.
The most popular product categories within the handmade section are:
Home & Living
Art & Collectibles
Jewellery
Clothing
Accessories
Bath & Beauty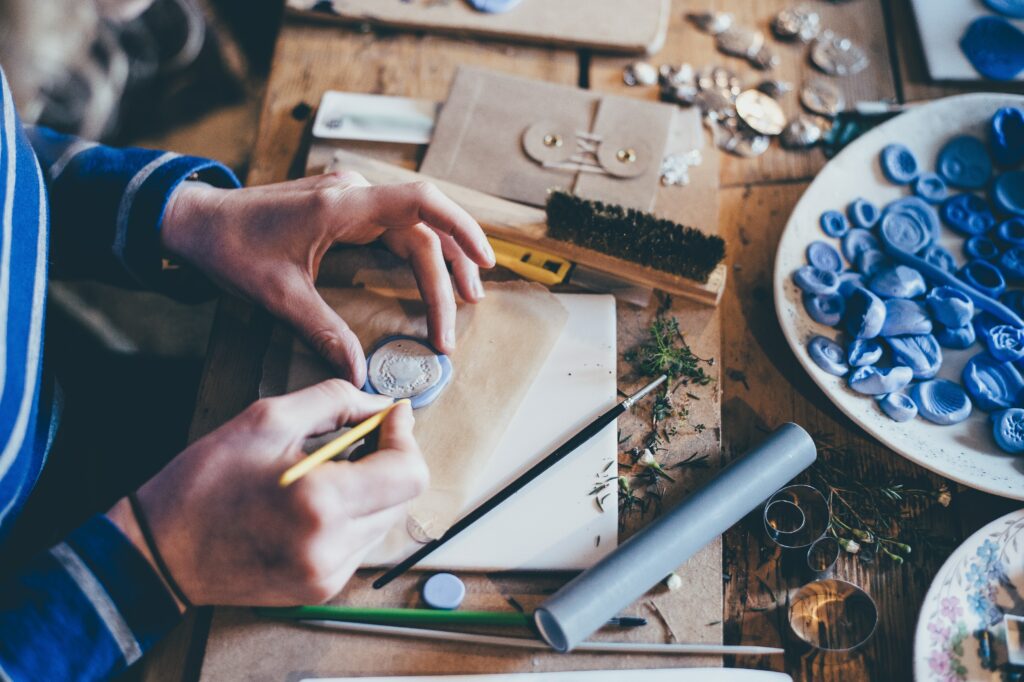 First steps to start selling on Etsy
Ready to sell on Etsy? It's easy to get started! Just follow these steps and turn your passion into a full-time business.
Create an account: open your Etsy shop
If you've never used Etsy before, the first step is to create an account. Otherwise, sign into your existing account. Then, you're ready to open your shop. To do this, visit etsy.com and click on 'Open your shop'. You'll have to enter a few details such as your shop language, country, currency, and the new name for your shop.
List your products
The next and very important step is to list your products in your shop. This involves adding photographs, as well as giving details about the product and pricing. If you offer different options, such as different colours or patterns, you can add up to two variations per listing. You can also offer the option for personalization, which is what makes Etsy unique and sets it apart from other major marketplaces like Amazon for example. When you list your products, make sure to include keywords to optimize SEO and thus improve your shop's visibility online.
Set up pricing
In the Inventory and Pricing section, you will be able to enter the prices of your items, their availability, variations (different sizes, colours etc.) and the SKU (optional).
Choose shipping
In this section you will be able to upload all the shipping information for your customers. Select your average processing time – how long it will take to prepare, pack, and ship your items - as well as where you are shipping your products from. Also, you can choose to offer fixed postage prices or other types of delivery.
Important: if you ship internationally, remember to add a tariff number for customs.
Decide how you want to get paid
In this section, you can select if you are an individual seller or an incorporated business. Complete all the sections with your personal information, including the details of your bank account for payments.
Set up billing
While it's free to buy on Etsy, there is a fee required to list items on this marketplace. On Etsy UK, it's $0.20 per listing and must be paid regardless of whether it results in a sale.
Customise your Etsy storefront
The final, but certainly not least important, step is to customise your store profile. This involves uploading a profile and banner photo, creating a user profile, and telling people who you are. Also, get creative and entice people to explore your store further by creating a unique shop announcement or welcome message.
Tips to sell successfully on Etsy
If you want to start selling on Etsy UK pay special attention to the following elements, in order to make sure you grab people's attention and effectively communicate the value of your products.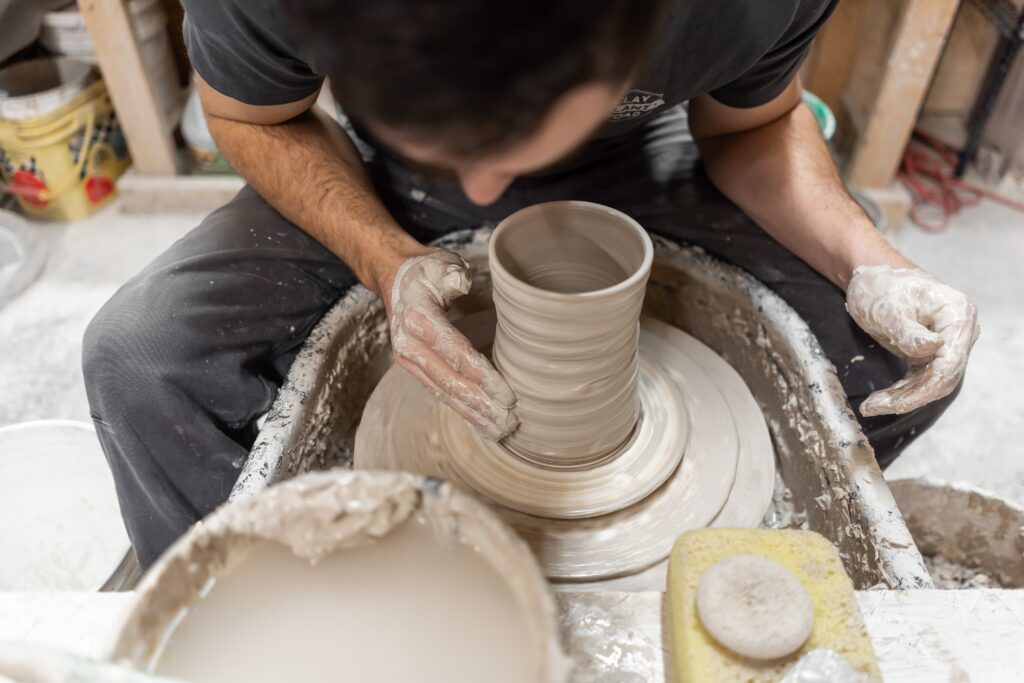 Create eye-catching visuals
Uploading high-quality images of your products is necessary to showcase the unique features of your products. Once people click on your listing, they expect to see different angles, depths, and variations of your product "in action". Moreover, appealing visuals have the potential to attract more buyers, set you apart from competition and convey a sense of professionalism.
Create an eye-catching banner
Creating an original banner, with your shop logo for example, is the key element to a strong visual identity. You can also work on your colour palette in a creative way, aligning it with your brand's personality and using it consistently in your branding materials.
Complete your user profile
Uploading a profile picture means putting a face to the products you are selling, which is a great way to engage with potential customers. Handmade products have a story and personal touch associated to them, so letting people know who you are will create a stronger connection to your brand.
Communicate who you are and what you sell
Use the About section to share your journey, inspiration, and passion, describing what makes your products unique, whether it's eco-friendly materials, a particular design or even a technique.
Craft engaging product descriptions
Write clear and detailed product descriptions, highlighting the key features, materials, sizes, dimensions, and benefits of the products you are selling. Remember that buying online lacks physical interaction, so try and compensate by adding enough descriptive elements that will allow your customers to make informed shopping decisions.
Shop policies
Include clear information on returns, exchanges, payments and other important factors for shoppers to consider before they make a purchase.
Take care of packaging
Since Etsy is a platform designed to sell hand-made and unique products, extra care should be dedicated to the unboxing experience. View it as an opportunity to reinforce your selling proposition and make people remember your brand. Consider adding notes, samples, or care instructions.
Provide exceptional customer service
Make it easy for customers to contact you if they require more information on products and shipping. Replying quickly is also a good differentiator and will reduce chances of cart abandonment. Also, remember to encourage people to leave their feedback on the products they bought so you can build a strong reputation and establish trust with future clients.
Promote your products
With so many sellers on Etsy, it's important to develop a marketing strategy to ensure your shop doesn't get lost in the crowd. Ensure you optimise your shop and product listings for searches on Etsy, and add your shop's location so that you don't miss out on customers who are looking to buy from local sellers.
It's also a good idea to consider whether you want to utilise paid advertising to make your shop more visible to potential customers. Also, think about offering discounts, sales, and coupons to encourage users to make a purchase.
What are the requirements to sell on Etsy?
You don't need to have a business license to sell on Etsy. You must, however, abide by any laws around selling online as a local business, which may vary between countries.
What can you sell on Etsy?
All items sold on Etsy must either be handmade, vintage, or craft supplies. All vintage items are required to be at least 20 years old.
What are the VAT rules?
Whether you need to consider VAT depends on what country you're selling in, and what countries you're selling your goods to.
Etsy is required to report tax information to local tax authorities in some countries, which means that if you're located in the EU, Norway, Switzerland or the UK and your gross sales either meet or exceed the local VAT threshold in a calendar year, you must add your VAT ID and taxpayer name to your Etsy shop. Etsy will send you reminders by email if you're getting close to this threshold, giving you time to add your information to your shop.
It's easy to add or update your VAT ID. You can do it in your Shop Manager, under the Finances section.
How much does it cost to sell on Etsy?
There are three main fees to consider when it comes to selling Etsy: listing fees, transaction fees and payment processing fees. You may also need to take advertising fees into account if you want to go down the route of paid advertisements.
Each item listed on Etsy costs $0.20, which must be paid whether the item is sold or not. When you list an item, the fee of $0.20 will be added to your payment account, and the amount will be automatically deducted if you sell the item through Etsy Payment. Otherwise, the amount will be added to your payment account, which is payable on the first of each month. Listings are live for four months, and if there are any listing fees to be paid for unsold items, you'll be sent an email to let you know.
When a customer makes a purchase from your shop, Etsy collects a transaction fee. These are only applicable to items that sell, and the fee equates to 6.5% of the total item costs, which is automatically added to your payment account.
If you choose to use Etsy Payments, your sales will also be subject to a payment processing fee, which is a set rate plus a percentage of the total sale price of the time – these rates vary by country. Find out more here.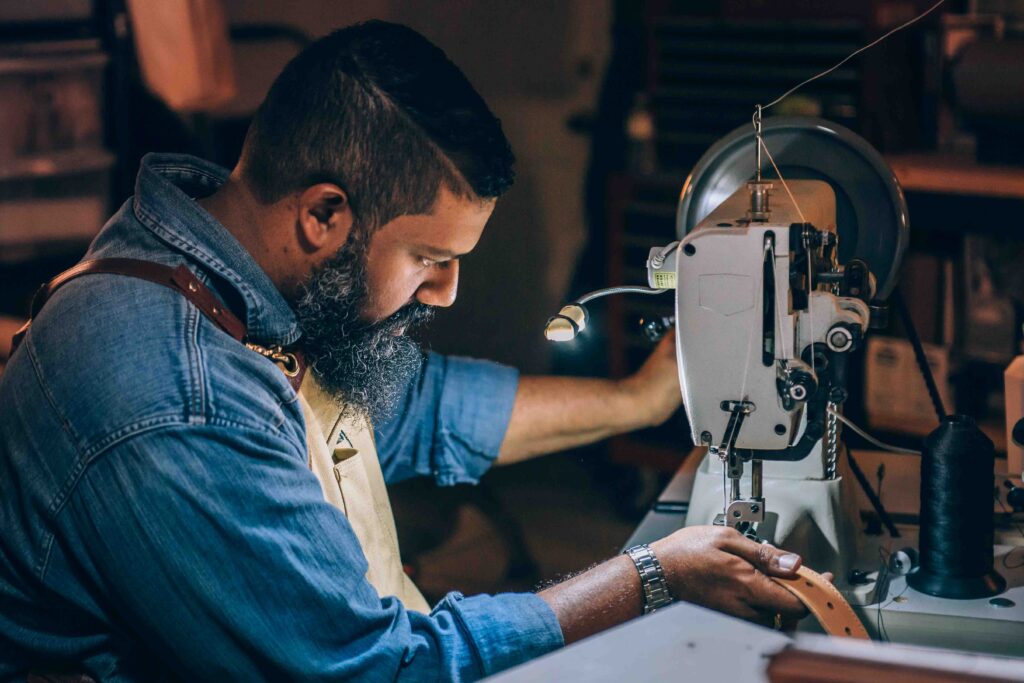 Marketing and promotions on Etsy
Don't just list your products and then forget about them. With so much competition out there, you need to ensure that your shop stands out.
The platform makes it easy to keep track of your shop's performance with Etsy Stats. Here you can see how your shop is performing, where traffic comes from and how shoppers are engaging with your listings. This allows you to determine whether you need to update your marketing strategy, change your product offering, or make improvements to the listings.
If there are specific products you want to promote, or if you just want to give your shop a boost, you can use Etsy Ads to advertise your products. This allows you to promote products across Etsy, including them in search results. All you need to do is set a budget and decide which listings you want to advertise, and Etsy Ads will optimise your budget to ensure that your products are advertised in the right places to drive maximum traffic to your shop.
Finally, don't forget to promote your products on social media. You can add your listings to Instagram and Facebook Shops, and you can even add updates to your social platforms directly from your Etsy shop, either from your desktop or on the Sell on Etsy app.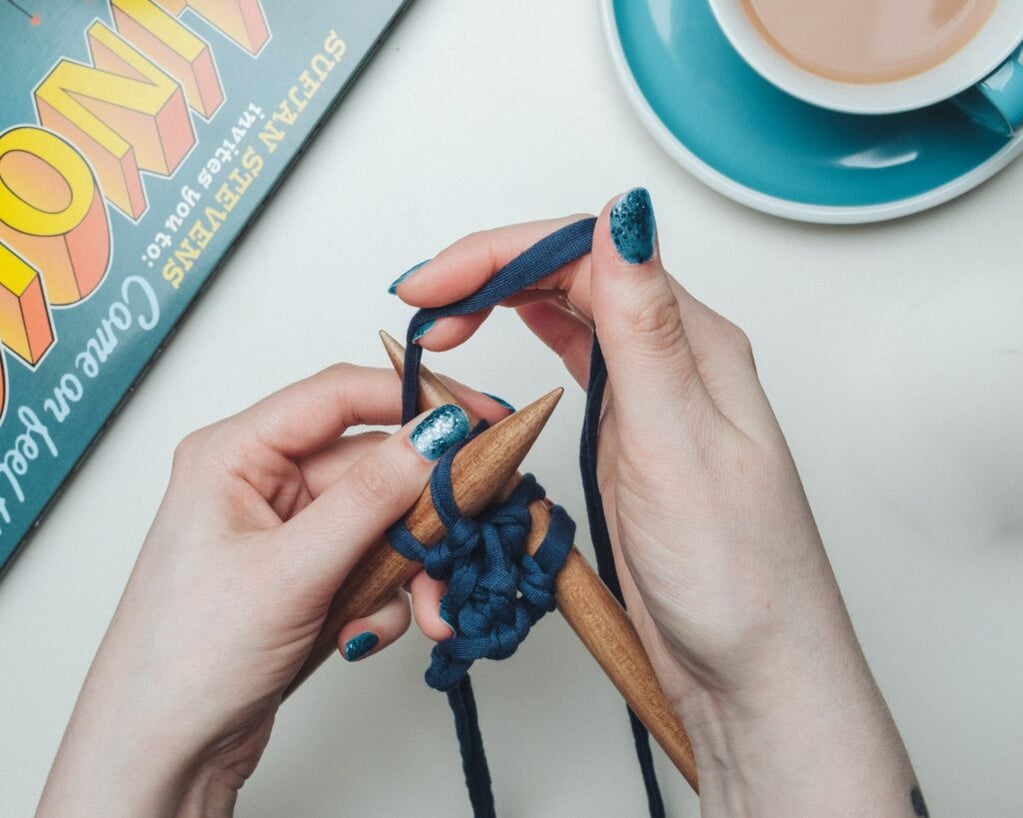 Shipping on Etsy
As with any other platform, shoppers on Etsy don't like to pay shipping fees. In the US, you can add a free shipping guarantee to your shop, letting shoppers know that they won't pay added shipping fees on orders over $35. This applies to order shopping within and to the USA.
If you set this up, you can use the smart pricing tool to ensure you don't lose any money. It will help you to determine the best prices for your items so that you can recover shipping costs under the free shipping guarantee.
Automate your Etsy shipments with ShippyPro
With ShippyPro, you can make it easy to ship, track and organize returns for Etsy. Simply connect your Etsy and ShippyPro accounts in one click and let us help you cut down on hours of work.
You'll be able to print your Esty shipping labels and find the best shipping options, with ShippyPro automatically comparing the shipping rates for all your Carriers to choose the most cost-effective option. It couldn't be easier to integrate your accounts, leaving you to focus on growing your business and discovering more Etsy customers.

ShippyPro Team
ShippyPro is the complete shipping software for online and offline retail. With Label Creator, Track & Trace, Easy Return and Analytics features, our software simplifies your shipping operations. ShippyPro integrates with over 160 couriers and 80 sales channels, making it compatible with a wide range of products and use cases.