Instant Delivery: what is it, trends and stats (2024)

By
Stuart
·
5 minute read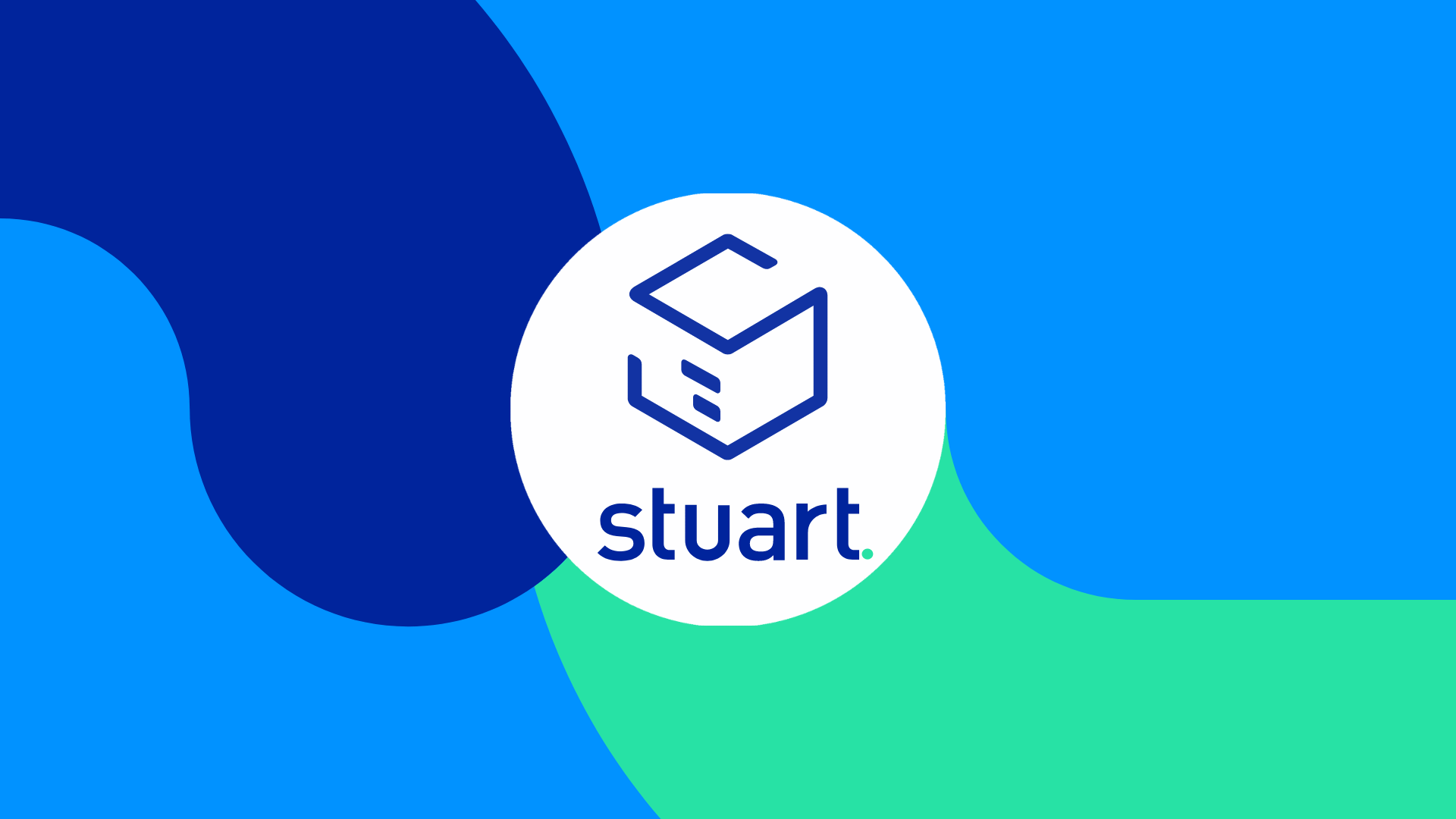 In 2022, 53% of consumers abandoned the purchasing process due to excessively long shipping times [source: MarketingProfs].
More than half of the users are looking for speedy shipments. This means that companies and carriers need to offer increasingly fast shipping options.
At this point in time, there are 3 main shipping options to choose from:
Next-day delivery

Same-day delivery

Instant delivery
In this article we will tackle Instant delivery, what it is, how it works, trends and statistics for 2023, and which partners you could work with.
What is instant delivery?
Instant delivery is a super quick shipping service that allows you to deliver parcels in a short amount of time.
Delivery times with instant delivery are in fact between two hours and 15 minutes from the moment the customer places the order.
| | |
| --- | --- |
| 1 hour | The average delivery time with an instant delivery service from the moment the customer places the order. |
One of the industries where instant delivery is most commonly applied is the food sector. From the most popular delivery services to the pizza parlour in the neighbourhood, deliveries are made within a few hours.
We'll exclude supermarkets, which, on the other hand, travel on longer timescales given the very high volume of requests. In these cases we tend to speak of same-day delivery.
What is the difference between instant delivery and same-day delivery? Time. Basically, with same-day delivery you can deliver your order within 24 hours, not sooner.
How does instant delivery work?
Instant delivery was born to deliver products from local shops or businesses. Today, it has also opened up to national or international business, but how is it possible to reduce delivery times so much when distances are expanding?
Generally, instant delivery services allow you to allocate a small stock of goods within warehouses scattered in the most densely populated areas (not surprisingly, market players start from urban centres such as Rome and London).
Once the order is received, the parcel is picked up and shipped the last mile by road vehicles. The most advanced couriers offer an environmentally friendly last mile delivery system using electric vehicles: a great way to work on your company's environmental footprint.
Who is instant delivery for?
All companies can use the instant delivery service for their deliveries. There are some industries, though, that can benefit more from it:
Food & Beverage: the food delivery service is the most typical use case;
Personal care: personal care products are basic necessities and a person might need them in a very short time;
Pharmaceuticals: as well as personal care products, medicines can also be requested urgently and by people who cannot move;
Gifts: everyone arrives at the last minute to buy gifts on any occasion. Gifting services (like the florist, for example) that offer instant delivery have a competitive advantage because they are able to capture the last minute audience segment;
E-commerce: offering ultra-fast shipping can often make the difference between a placed order and an abandoned cart;
Bricolage and spare parts: in both the B2B and B2C spheres there may be cases when something breaks and you need a spare part. In this case, delivery in less than 2 hours can save many professionals.
The latest instant delivery trends
The development of e-commerce has been a major trend over the last decade, and the Covid-19 pandemic only accelerated its growth. This rise in e-commerce sales has driven demand for home delivery. Fewer customers are heading to brick-and-mortar stores, making it challenging for brands to engage directly with their customers. Some interesting numbers on delivery options for online purchases are that:
The B2C express market (same-day and next-day delivery) in France and the UK is expected to reach 1.2 billion parcels in 2023 and 1.9 billion parcels in 2027.

Same-day delivery is expected to grow from 70 million parcels in 2022 to between 260-521 million parcels by 2027.

Next-day is expected to grow from roughly 1.9 billion parcels to between 3.2-4.3 billion by 2027
As a result, the delivery experience becomes an extension and direct reflection of the brand. And with this rise in e-commerce sales, delivery has become a core factor of the online shopping experience. According to E-Commerce Europe, 74.5% bought physical goods online. That's over 404 million people receiving parcels. These numbers prove that ordering online is often the go-to choice for buying goods and an unavoidable part of this process is shipping and delivery.
In the past, delivery costs may have been the main factor in not purchasing a product from a particular retailer. However, things have changed with consumers becoming more demanding of this service. They expect brands to make an effort by offering attractive, convenient delivery options. 58% of all customers buys from one retailer over another because of a greater choice of delivery options.
To improve the delivery experience, customers expect 3 main topics to be covered:
The environmental impact of delivery and carbon-friendly delivery options
The more consumers use delivery, the more sustainability becomes a concern. So, it should come as no surprise that eco-friendly delivery services will become increasingly vital when shopping online. 18% of France vs 49% of UK customers find this important. This is also a generational issue. Gen-Z are twice as likely to pay to offset CO2 emissions as their elders. 11% of 18-24 year-olds are willing to pay more for carbon offsetting compared to only 5.6% of consumers aged 55 and over.
Quality of delivery
Consumers have become less tolerant towards late or missed deliveries. To avoid this, customers want to reduce the uncertainty around when their delivery arrives. By allowing them to choose specific time slots or reschedule delivery at no cost, they can organise their delivery to fit their schedule. 47.4% said that two-hour slots were the best choice. (Source: UK Consumer Home Delivery Review 2021) And 72% of French people think the possibility of changing delivery slots is an important part of customer experience. (Source LSA x Stuart research) Retailers use delivery as part of their value proposition, so when things go wrong—customers will look to you as the cause. Therefore, working with a trusted delivery partner who consistently delivers quality service is critical to your success. Out of online shoppers, 85% say that a bad delivery experience would discourage them from buying from the same retailer again (Source:
Ipsos x Octopia
) and 38% of shoppers say they're unlikely to ever order from the same retailer again following a bad experience.
Price
The cost of delivery continues to be a critical factor in a consumer's buying decision. Among e-commerce shoppers, speed of delivery is the second most important factor (26.5%) closely following the price of delivery (27.2%). Up to 48% of consumers abandon their cart due to extra costs at checkout—including shipping and delivery costs. (Source:
Baymard Institute)
Partnering with a last-mile delivery specialist such as Stuart lets retailers further reduce their environmental impact by consolidating their orders with other retailers. Stuart's technology groups parcels according to their destination, while delivery routes are optimised to minimise the number of vehicles and journeys required to deliver to end consumers.
Carriers specialised in instant delivery: Stuart
Stuart is Europe's leading on-demand logistics platform that connects companies to a fleet of geo-localised, high-quality, environmentally friendly vehicles. Their platform enables companies in any industry to deliver to their customers with unprecedented speed and efficiency. Retailers, e-merchants, grocery shops, and restaurants can launch deliveries through an easy-to-use dashboard or fully automate them by integrating Stuart's powerful technology into their checkout.
"Our growth path in Europe has been incredibly fast since our launch in 2015 and we know that the Italian market needs a continuous, fast and accurate delivery service to meet consumer demand. The pandemic has created new consumer behaviours and expectations and fast delivery is a service that has seen a strong increase in demand over the last two years and is not slowing down," commented Andrea Galla, General Manager Italy at Stuart.
They offer a range of services including instant, same-day, and next-day delivery. Stuart is the ideal solution for companies that want to delight their customers with flexible and express delivery options. Since 2015, the company has grown to operate in 150 cities in countries such as France, Spain, Poland, Portugal, Italy and the UK. Stuart is part of the DPD Group and our mission is to revolutionise the last mile and bring smart delivery solutions to businesses across Europe.