The 10 best Italian Carriers and how to choose them

By
Martina Elizabeth Di Carlo
·
10 minute read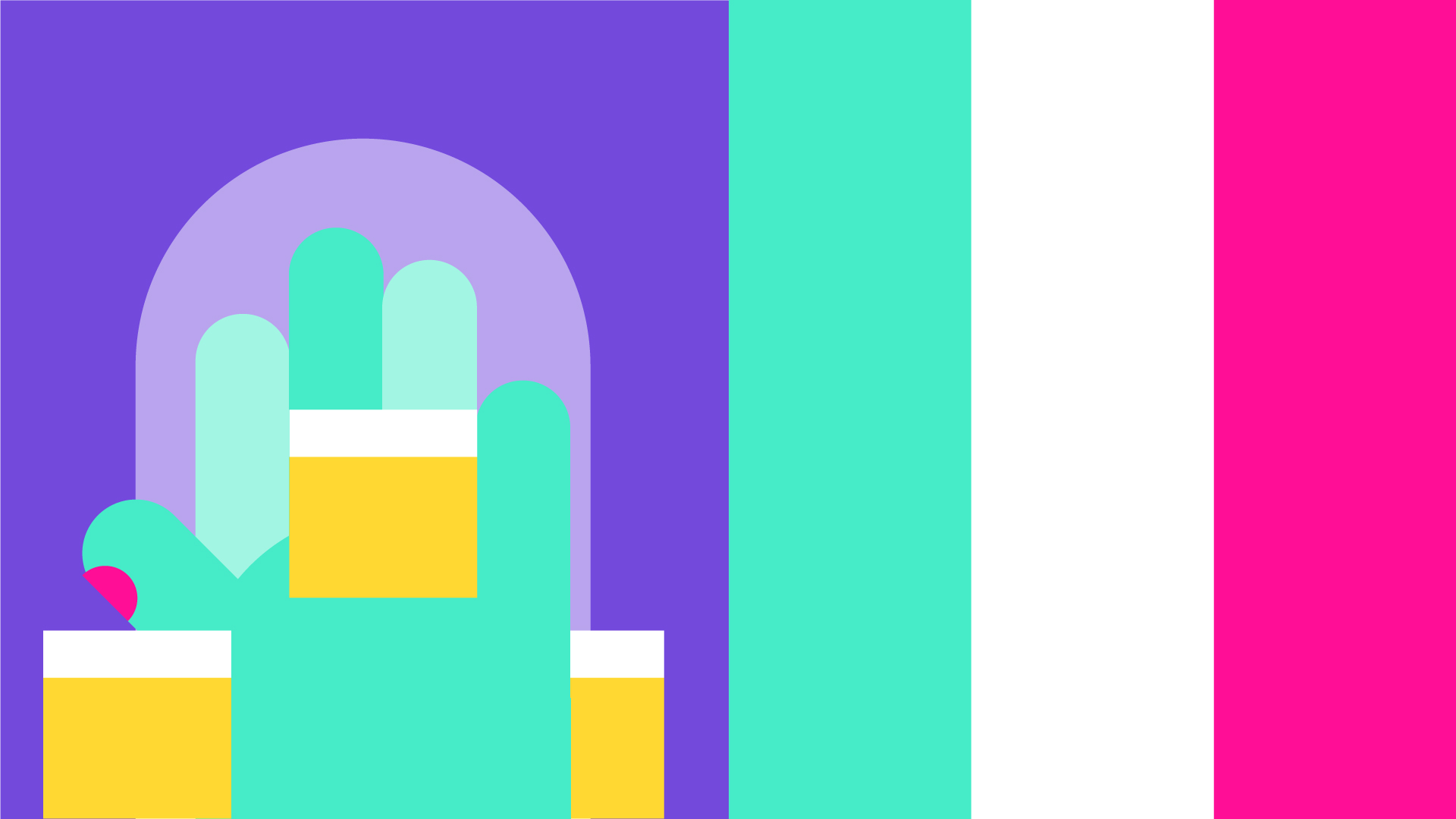 Which are the best Italian carriers and why are they so important for companies?

The world of ecommerce is now incredibly competitive. It is a battle to the last packaging for whoever wins that click on "buy", for which companies compete to guarantee the best possible service so as to win over and retain customers.

Hence, logistics is an essential sector for every ecommerce and using quality carriers is key in completing a purchase efficiently.

In this article we want to provide a list of Italian express carriers or, more specifically, those that operate in our territory. A short guide to better orient yourself in the shipping jungle.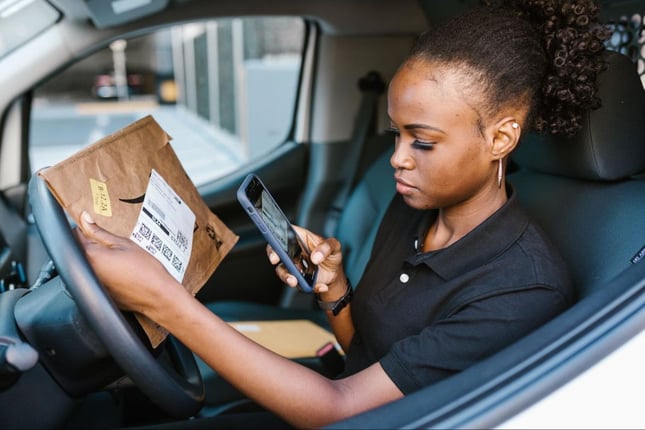 The 10 best Italian carriers for 2023
Let's find out which are the 10 best Italian carriers and analyseall their pros and cons.

1. Poste Italiane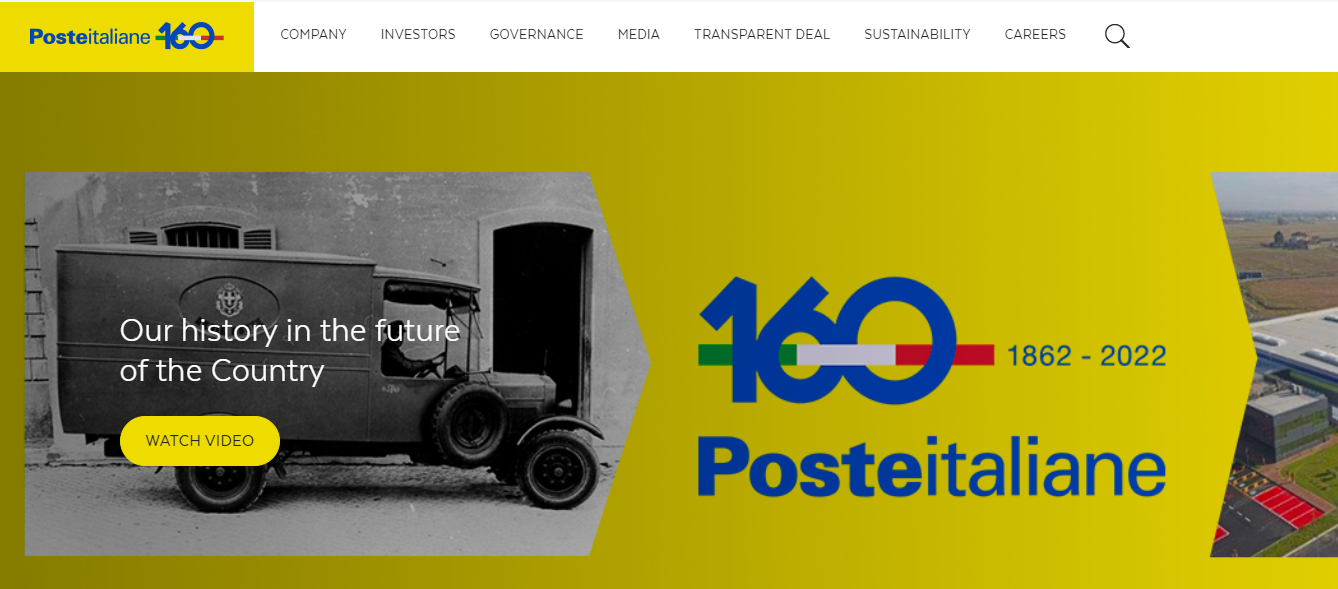 Let's begin our list with the Italian shipping service par excellence, Poste Italiane. Actually, is not a carrier strictly speaking, but was born as a postal service company to which financial services, telecommunications and other services were then added. Over time, however, thanks to the increase in demand for an express shipping service, Poste Italiane evolved and is today one of the largest Italian carriers.
With a network of almost 13,000 offices, it is the carrier that offers the greatest capillarity on the Italian territory, which represents its main advantage, guaranteeing a national coverage that no other carrier can give. Its competitive prices for any type of shipment are also an important factor to consider.
The negative aspects, on the other hand, concern the delivery times, which are slightly longer than other carriers' and the long waiting times for deliveries to post offices, which can be accelerated by going to collection points.
ShippyPro also allows you to schedule a pickup directly from your platform if it is provided by the chosen carrier. To be sure to select the carrier that offers this option, ShippyPro allows you to compare the main Italian carriers with its comparison map.


Costs
Small, medium and large companies can ship with Poste Italiane using one of the 2 plans for shipments in Italy:
Poste Delivery Business Express is the shipping service that offers, among other things, shipments throughout Italy with delivery in 1-2 working days. The costs vary according to the weight, starting from a minimum of €5.90 up to a maximum of €35 for 100 kg. Perfect for single-parcel or multi-parcel shipments of any weight or size.
Poste Delivery Business Standard, on the other hand, takes 4 days to deliver parcels with no weight and size limits. Also, here the costs vary from €5.60 to €33 for packages of 100 kg.
In both cases it is possible to select a shipment with delivery at a collection point or with delivery to post offices or Punto Poste, the Reverse option for the management of returns and the Andata&Ritorno option for simultaneous deliveries and collections.
2. DHL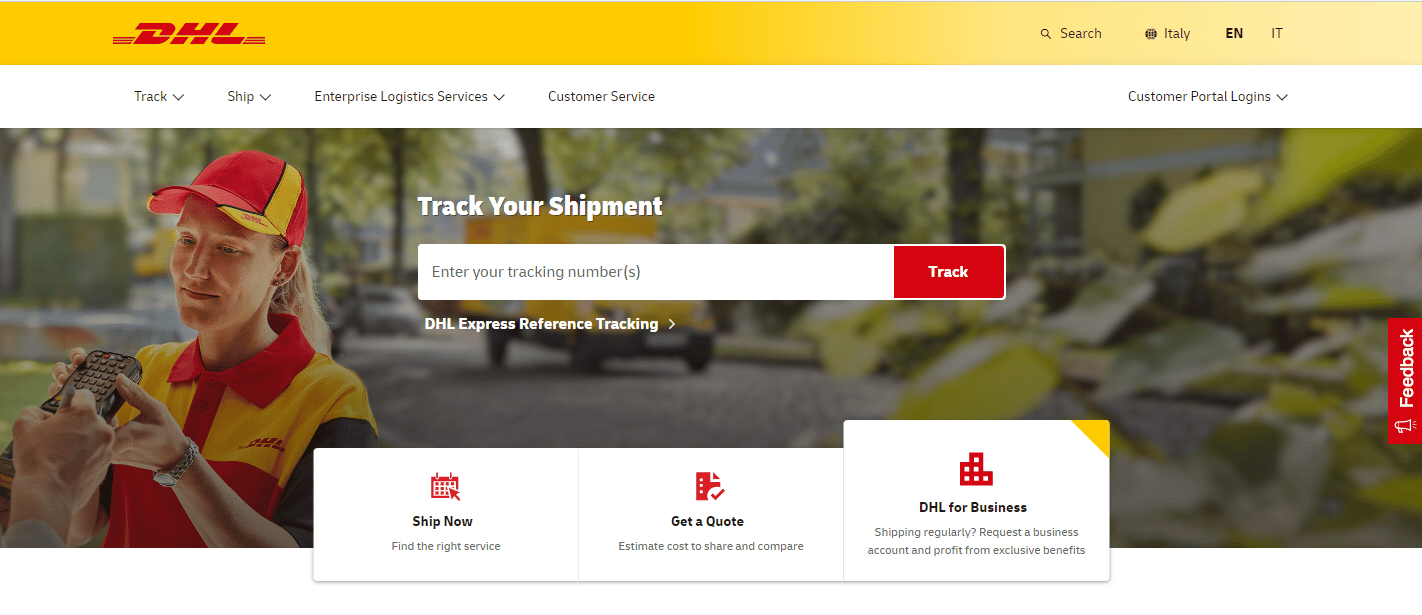 DHL is one of the best-known carriers in the world and is also highly appreciated in Italy for its high-quality standards. Active in over 220 countries, it has a wide range of vehicles including its own air fleet.
DHL's strength is certainly its reliability. It is no coincidence that it is the most used carrier when it comes to transporting valuable goods, such as jewellery. Delivery is fast, accurate and the company offers efficient customer service. Furthermore, the shipping quote section is very clear and intuitive, as you can find out how much your shipment will cost in just a few clicks.
The downsides are the costs. Compared to other Italian carriers, DHL is among the most expensive.
Costs
DHL does not offer plans but on a specific section on its website, it is possible to get a quote for each type of customer or shipment.
We did a simulation and the cost for shipping a 30 kg parcel from Rome to Milan is approximately €60/70. Not exactly the cheapest carrier but certainly one of the most reliable Italian ones. In any case, with ShippyPro it is possible to automatically select the most suitable carrier for your needs, including economic ones.
3. UPS

Another carrier with high quality standards is UPS, generally selected for fast or delicate shipments.
The company, founded in 1907 in a Seattle basement, has come a long way and is today among the major Italian and foreign carriers.
It offers a wide range of services to individuals and companies, such as allowing the shipment of up to 250 parcels at the same time, the management of returns or an always active toll-free number.
The downside of this carrier is the high shipping cost. On the other hand, despite being among the most expensive Italian carriers, UPS offers a greater variety of prices compared to competitors and an always efficient service.
Costs
Shipping costs vary according to the size of the package, which is classified as extra small, small, medium, large, extra-large, oversize.
For each type of parcel there is a minimum and a maximum amount. For example, for shipments in Italy, we start from a minimum of €7.69 for extra small parcels.
We did a simulation and, for a package of 50 cm per side weighing less than 70 kg, the cost is €24.16 plus VAT.
For oversized parcels, for example 100 x 50 x 50 cm, the cost is €46 plus VAT.
Obviously, as mentioned previously, these are only approximate values ​​because you also need to specify the weight of your object to check if it is within the limits set by the company.
4. Skynet
Skynet might seem smaller than the companies we have examined so far, but it serves over 200 countries worldwide and is rightfully among the Italian carriers listed on ShippyPro.
Founded in the 1970s, Skynet was able to rapidly expand its network by proposing a wide range of services for individuals and businesses.
The positive aspects of this company are its presence on the territory, as well as the offers and promotions regarding prices or destinations that it launches every month.
The downsides? The cost of some shipments can be high considering the delivery times which are not very fast.
Costs
Here too, as with other Italian carriers that we have examined, there are no fixed rates but we can get an idea making a simulation with values ​​similar to the previous ones.
For a package weighing 30 kg and measuring 50 cm per side, the rate is €22 for shipping in 4-6 working days and €27 for shipping in 2-4 working days.
5. GLS Italy

GLS is an English shipping service which is quite popular in Italy thanks to a franchise system with territorial branches.
The company ensures effective distribution throughout the country in 24/48 hours.
A downside is less presence on the territory, which is considerable but not as widespread as that of the other Italian carriers examined previously. However, their fairly efficient service with 163 offices and 13 sorting centresin the area compensates this aspect.
The advantage is that they offer higher weight and size limits. For example, a shipment can weigh up to 500 kg with a maximum size of 300 cm and a weight per package of 70 kg.
Costs
The company provides a rough estimate on national shipments which can be revised and customised.
In general, packages are classified by size starting with a small size, XS, up to the largest size, XL. Prices vary, therefore, according to size and weight. For example, for a package weighing less than 50 kg the cost is around €33.
6. BRT

Among all the Italian carriers we have seen so far, BRT (or Bartolini) can be considered the "native Italian". It is, in fact, an Italian shipping company which is 85% run by the DPDgroup.
With over 6,000 collection stores and 200 branches, shipping with BRT means having excellent coverage throughout the country with a wide range of services that also include the shipment of large volumes of goods.
One of the positive sides of this Italian carrier is precisely the reliability of a brand that has been operating in our area since 1928 and its relatively low prices.
The negative aspect is linked to its ramifications on the territory. In fact, individual branches have greater decision-making power on tariffs, and the latter therefore vary greatly depending on the location.
Costs
For this reason, the costs can vary, and it is necessary to request a quote to find out prices of shipments for your company. However, this problem does not arise with ShippyPro, as in just a few clicks, you can examine a comparison dashboard with the major Italian carriers and all their rates.
7. FedEx

FedEx needs no introduction, as we all more or less know the famous blue and orange logo, and at least once in our life we ​​have seen it on television.
It is a popular carrier in Italy too, where it has 1200 FedEx Locations.
The strengths of this large company are certainly its professionalism, acquired with many years of experience, as well as its always efficient service. FedEx also boasts its own large fleet of land and air vehicles.
The downside is certainly represented by the high costs, higher than the average even for high-end carriers.
Costs
We did the usual simulation and the cost to ship a standard 30 kg package with sides measuring 50 cm from Rome to Milan is €157.
8. TNT Italy

TNT is a Dutch company that was recently bought by FedEx. Its presence on our territory places it among the main Italian carriers.
With a network of over 100 branches and 1200 TNT points, TNT's consistent presence on the territory is certainly one of its strengths. Furthermore, the merger with FedEx meant that transport means were shared, and the company can now count on a large fleet of air and land vehicles.
The downside, however, is customer service, which can come at a high cost.
Costs
Shipping costs are average. We made the usual simulation for a shipment of 30 kg from Rome to Milan and these are the options based on 3 types of tariffs:
Express, for deliveries made within one working day: €38.
12.00 Express for deliveries made before 12.00 pm of the following working day: €42.
10.00 Express for deliveries before 10 am: €46.
9. Fercam

Fercam is a native Italian carrier born in Bolzano in 1949. Over the years it has become one of the largest Italian logistics companies. Its name comes from the means of transport used for shipping back in the day: railways and trucks.
It is suitable for the delivery of heavy and bulky items. Fercam's strong point is its competitive prices, but these come with slightly longer delivery times.
Even if they do not present themselves as express carriers, they guarantee a delivery within 5 working days. Instead, for small shipments in Italy, Fercam offers a shipping service within 24 hours (islands excluded).
Costs
Shipping costs vary and, in most cases, it is necessary to request a personalised quote based on your needs, indicating the type of transport you intend to rely on.
10. Stuart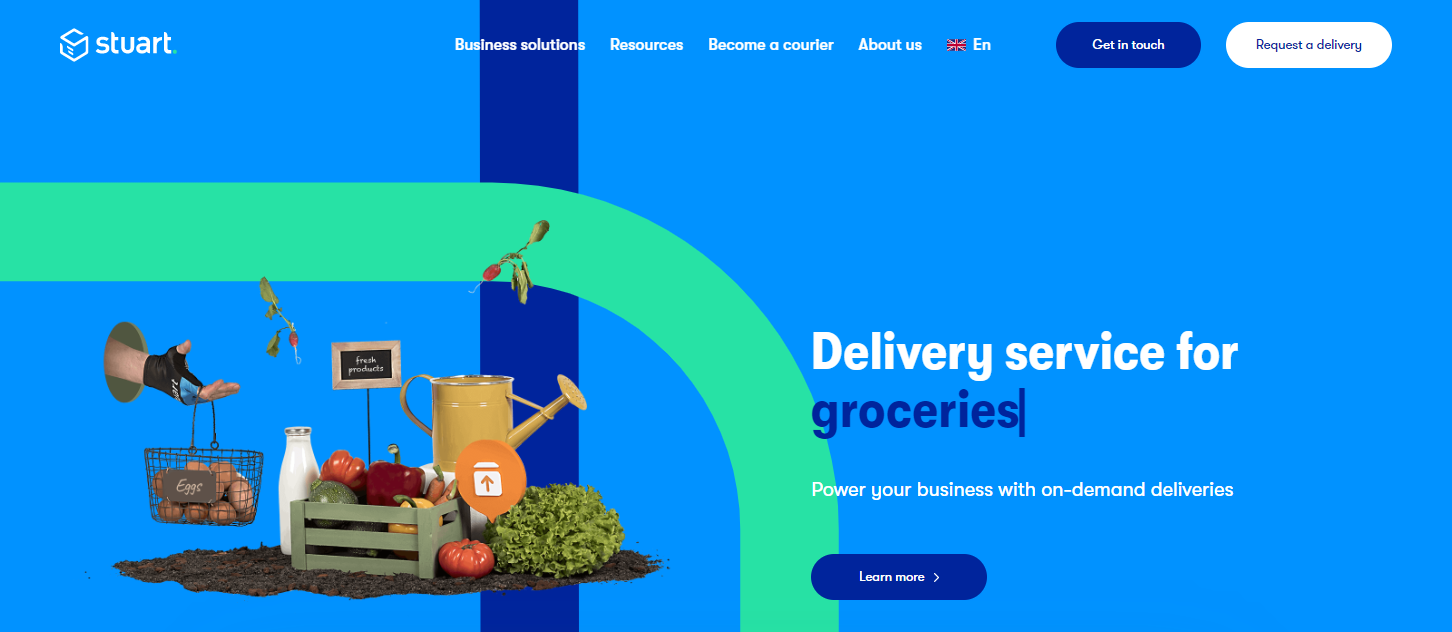 The last carrier we want to talk about is Stuart, a company specialised in last mile logistics, namely the final step of the delivery process from a distribution centre to the final destination.
Stuart was founded in 2015, but even though it is recent it already covers many European cities and serves over 8,000 business clients, offering a wide range of shipping solutions, such as shipping from the sales point or from the warehouse, as well as management of collections and returns.
A downside? Some negative reviews on deliveries, but customer service is always ready to offer solutions to manage complaints or inefficiencies.
Costs
Regarding costs, the rates are variable, and it is necessary to request a personalised quote based on your needs.
List of Italian express carriers: selection guide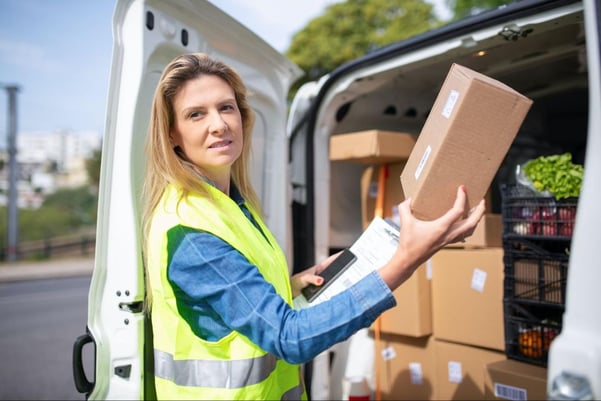 So far, we have seen 10 Italian carriers and their specific features. At this point, all you have to do is select the one that best suits your needs.
The first step in making this choice is to establish your priorities, logistic or expense needs and limits.
To simplify the process, here are a series of points for you to consider, in order to make an informed choice when looking at one or more carriers.
Set the quantity of shipments. We suggest you make a forecast of your monthly shipments. This projection can be very useful for signing contracts with the carrier and evaluating costs.
Plan shipments. To reduce costs, organising shipments is essential, obviously when possible. If you have several orders for a specific geographical area, it is preferable to send them all together.
Evaluate carriers. Before making your choice, it is good to find out about the carriers you are considering, based on these characteristics.
Reliability. A reliable carrier is essential for any type of shipment but is preferable if you need to ship delicate or valuable goods. Choosing a reliable carrier is a long-term investment that will return satisfied and loyal customers.
Rates. In some cases, you can find a good reliability-cost balance, without necessarily spending a fortune.
Distribution on the territory. There are some areas where delivery is more complicated. Some carriers may charge higher rates. Make sure you choose a carrier who can deliver anywhere without prices rising too much.
Speed. This is another important aspect to consider, which allows you to gain the trust of customers.
Delivery notice. Choosing a carrier who does not leave a notice when unable to deliver the package, is a tricky choice. Today, all users want to have the freedom to track their package, know where it is all the time and, if they are not at home, they want to be sure they can go to a collection point. And this brings us to the last aspect.
Free storage. Some Italian carriers do not offer this service and if the package is not delivered, the user will have to pay an additional sum upon collection. We suggest you choose carriers that offer this service free of charge.
Plan shipments. To reduce costs, organising shipments is essential, obviously when possible. If you have several orders for a specific geographical area, it is preferable to send them all together.
Evaluate carriers. Before making your choice, it is good to find out about the carriers you are considering, based on these characteristics.
Italian couriers: conclusions
At the end of this list of Italian express carriers we can say that making a choice is not easy.
There are many variables and often a carrier is suitable for one shipment or for an area but not for another.
Not to mention the differences in the tariffs, the level of reliability and presence on the territory. That is why we spoke of "jungle" at the beginning.
Relying on a platform like ShippyPro, which allows you to compare all the carriers and gives you a complete overview, is certainly the most reasonable and convenient way to create a fast and efficient logistics system. ShippyPro also offers other services that allow you to speed up and automate all the operations necessary to fulfil an order, including the waybill.


Frequently asked questions about Italian carriers
Which are the best carriers?
DHL, UPS, FedEx are carriers that have an excellent reputation but there is actually no single answer to this question. Depending on the product you have to ship, the geographical area or the shipping cost, ecommerce and traditional shops evaluate each carrier differently. The evaluation, therefore, is very subjective and linked to logistical and economic parameters.
What is the best carrier in Italy?
UPS is certainly an excellent Carrier, but DHL and FedEx are also very reliable. There is no "best carrier in Italy" but a series of characteristics that can help you evaluate the best carrier according to your needs. For example, reliability, tariffs, distribution on the territory, speed of delivery.
What changes between SDA and Poste Italiane?
In 2019 there was a split between Poste Italiane and SDA that became the Operational Company of the Poste Italiane Group. In detail, the Post Office continues to offer postal, financial and shipping services while SDA has become the express carrier service of Poste Italiane.
How many carriers are there in Italy?
More than 150 carriers operate in Italy, and more and more international companies are expanding their market and starting their business here in Italy, as well as local companies offering private shipping services.
Which is the fastest carrier in Italy?
The fastest carriers are those that offer shipping within 24 hours, like UPS, DHL, TNT, but some carriers are able to deliver in even less time. FedEx and TNT, for example, guarantee deliveries by 10.00 am the following day. It all depends on the area where the delivery is made and the size of the package. There is therefore no fastest Carrier. Amazon, as always, is at the forefront, activating a shipping service with deliveries in a few hours with independent drones - a service that has been active since June 2022 in a small city in California.
Who is the largest carrier in the world?
With a revenue of $23 billion, 400,000 employees, 160,000 vehicles and 657 planes, FedEx is probably the largest carrier company in the world. Its airline fleet is third globally after Delta and American Airlines.