Last mile delivery: how to make it sustainable?

By
ShippyPro Team
·
3 minute read
The carrier always rings, at least once a day: this is now the daily routine for millions of online buyers around the world.
Suffice it to say that, already in 2018, 40% of the world population (almost 3 billion people) purchased at least once on an ecommerce.
However, the large amount of parcels, packages and envelopes that arrive in our homes every day is closely linked to pollution. You can realize this simply by going out and seeing the dozens of vehicles of different carriers crossing the streets of your city.
In today's article we will see that, fortunately, there are solutions to reduce the environmental impact of last mile logistics, and carriers you can rely on to make your ecommerce more sustainable.
Some data about last mile sustainable delivery
During the Coronavirus pandemic, many new consumers approached the ecommerce world. In Italy alone we are talking about 1.3 million people.
In large cities, last mile delivery operators run from one apartment to another to deliver thousands of orders on time. But they begin to do it in a sustainable way: with electric vehicles, bicycles, or even on foot.
Rethinking the supply chain and last mile delivery in a strategic way, with accurate company policies and decisions by municipalities, could lower CO2 emissions between 17% and 26% by 2025.
But how do carriers that have already made ethical choices and focus on sustainable delivery methods work? And what does sustainable logistics actually mean? Let's see it together!
How does sustainable last mile delivery work?
In order to reduce the environmental impact, air pollution and noise caused by the vehicles of large delivery companies, it is necessary to make very specific choices.
For example, you can decide to deliver by bicycle or on foot only if you have micro-distribution hubs at your disposal in the suburbs of large cities, which become the arrival and sorting point of parcels arriving from all over the world.
Another environmentally friendly solution is that of lockers, which are increasingly common in various strategic points, such as stations, shopping centers or gas stations.
In addition, we could rethink delivery times, for example by concentrating them in the evening hours to reduce traffic at rush hours. This option could be possible only thanks to a close collaboration between carriers, public administrations and citizens.
As mentioned before, the increasing diffusion of electric vehicles is a transformation that also concerns last mile delivery. But for a real revolution, it is necessary to encourage this type of mobility with an ever-increasing number of charging stations.
Think about what it would mean, for your ecommerce, to offer a sustainable delivery experience: customers, increasingly attentive to the environmental impact of the companies they buy from, would be very excited about it.
Not only would you help save our planet from increasing pollution, but you could attract new buyers to your online store.
In Spain there is already a carrier specialized in sustainable delivery methods. Let's see immediately what it is and what green solutions it has adopted.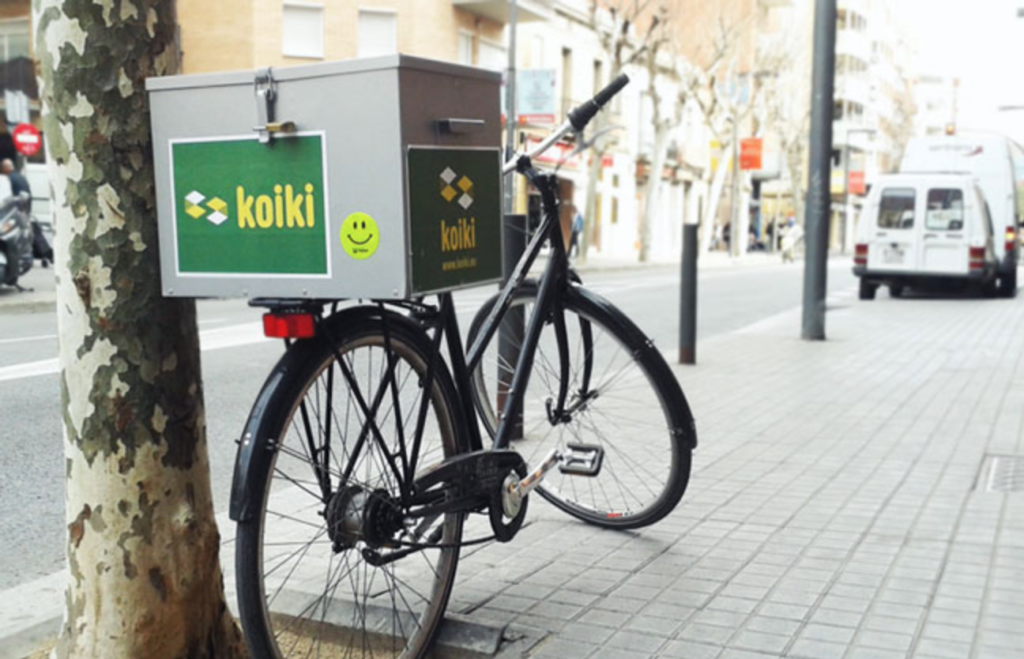 Koiki, a green carrier for last mile delivery
Koiki was founded in 2015 and from the first day made a very specific choice: delivering ecommerce orders while respecting the environment.
This is why they developed a distribution network that allows their employees to deliver on foot, by bicycle and by electric vehicles. In 2020 alone, about 400,000 packages were delivered in this way.
Koiki, however, does not only look at planet conservation, but also grants job opportunities to people with disabilities, thus combining a great social impact with its green choices.
The strength of this carrier consists in having 30 logistics centers spread throughout Spain, which receive small and large parcels from big carriers and redistribute them to widespread small urban centers.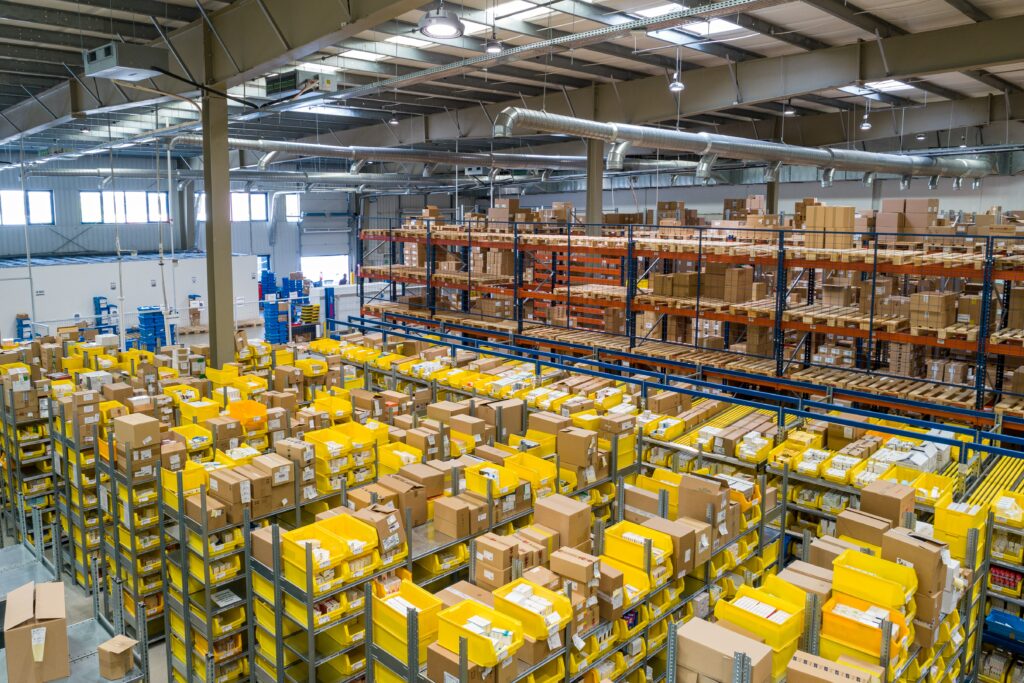 In this way, last mile delivery can be handled with sustainable means and methods, reducing the CO2 emissions that fill our cities with smog and noise.
In fact, each delivery made by Koiki saves 0.42 kg of CO2 emissions compared to deliveries with polluting vehicles, for an annual total that last year even reached 172 tons.
And you? What can you do starting today to reduce the environmental impact of your shipments? Keep reading!
Which green solutions can your ecommerce business adopt?
Whether you have a small online store or a well-established ecommerce, you can already do something concrete today to protect the environment.
For example, you can contact logistics partners such as Koiki, which uses micro-distribution hubs and sustainable delivery methods, but not only.
Rethinking the delivery experience you offer to the customer is not a utopia, but it is a much more achievable possibility than you think.
Take delivery options for example: if your customers can pick up their purchased product at a pickup point during their daily commute, you'll avoid a polluting vehicle from driving on busy and noisy streets.
Integrate Koiki on your ecommerce thanks to ShippyPro
ShippyPro has always been committed to concrete actions to protect our planet and reduce the environmental impact of ecommerce shipments.
With its Live Checkout feature, in fact, you will be able to show buyers all possible delivery options. Not only home delivery, but also a detailed map of pickup points.
For each pickup point, customers will see the distance and time to reach it, as well as the opening hours and contact information.
Plus, ShippyPro offers you other advanced features:
Label Creator to print hundreds of labels in a few clicks and save tens of minutes every day.
Track & Trace the dashboard to monitor each shipment and identify any problems.
Easy Return to help customers make returns as easy as possible.
Did you see? ShippyPro offers you a wide range of solutions to meet the expectations of increasingly demanding customers.
Moreover, if you want to reach your customers with carriers that focus on sustainable last mile delivery, you can start immediately by integrating your Koiki account with ShippyPro.
Start now shipping your orders while respecting the planet!