Reforestation of Monte Serra: ShippyPro's sustainable initiative

By
ShippyPro Team
·
3 minute read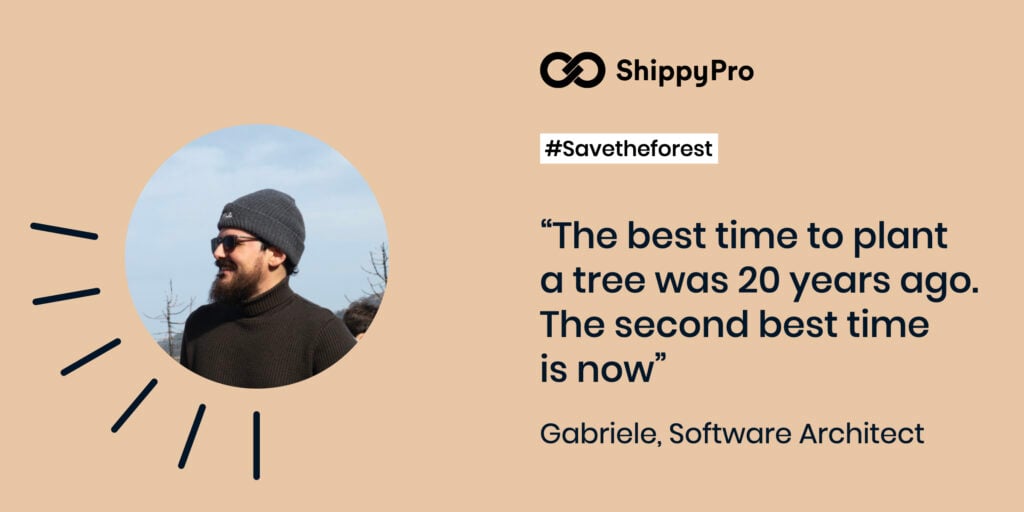 ShippyPro knows that environmental sustainability does not only mean big words, but concrete actions.
For this reason, on February 6th the ShippyPro team participated in a sustainable initiative on Monte Serra, to reforest the woods which had burned away in the fire of 24 September 2018, destroying 1500 hectares of plants.
With this day, ShippyPro wanted to add a new contribution to those already carried out every day to defend the health of our planet.
Read the story of the reforestation and discover which green choices you can actually make thanks to ShippyPro when you ship.
Chronicle of the fire
24 September 2018, 10 pm. An arson breaks out on Monte Serra, a few kilometers as the crow flies from Pisa. Hectares and hectares of woods and olive groves begin to burn, and the flames spread quickly due to the strong wind.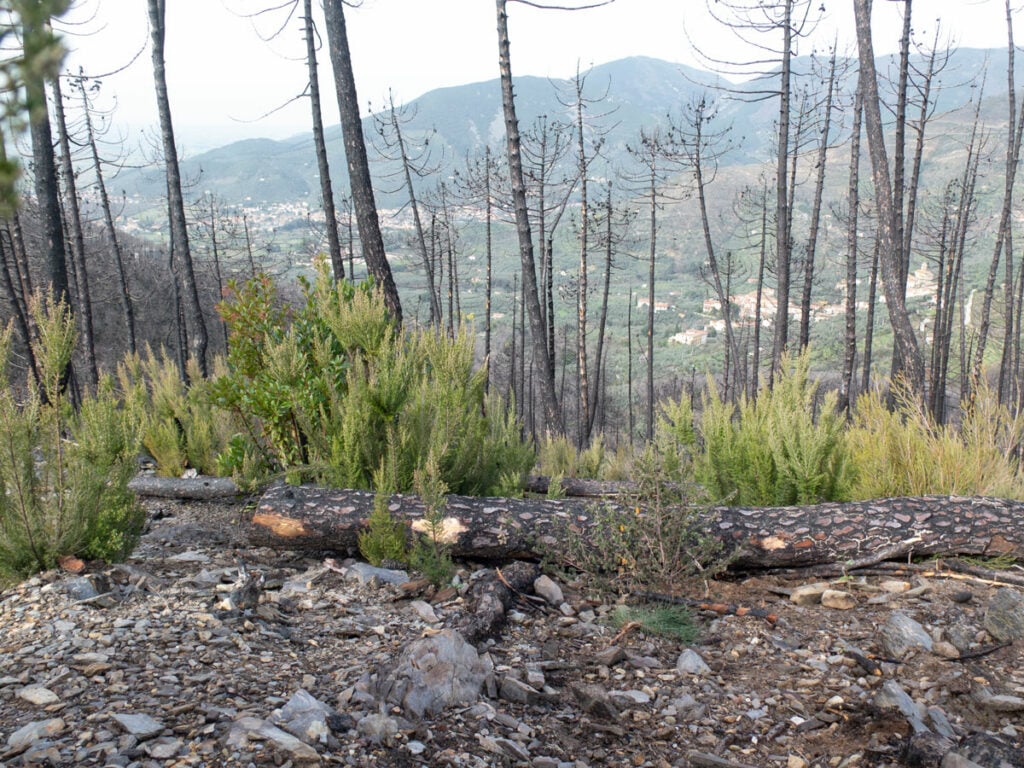 25 September 2018, 12 am. 25 September 2018, 12 noon. The smoke is now clearly visible from Pisa and the sea, but also from Lucca and other towns around the Monti Pisani.
It's hell: 1500 hectares of forest destroyed, hundreds of people forced to abandon their homes.
27 January 2021. The prosecutor asks for 15 years in prison for the former firefighter volunteer who set the flames that night.
Meanwhile, however, the wounds of Monte Serra and of those who feared the worst for their homes are still open.
6 February 2021. We still have to wait months, or years, before the forest returns to its former glory.
ShippyPro's team, however, decided to do something.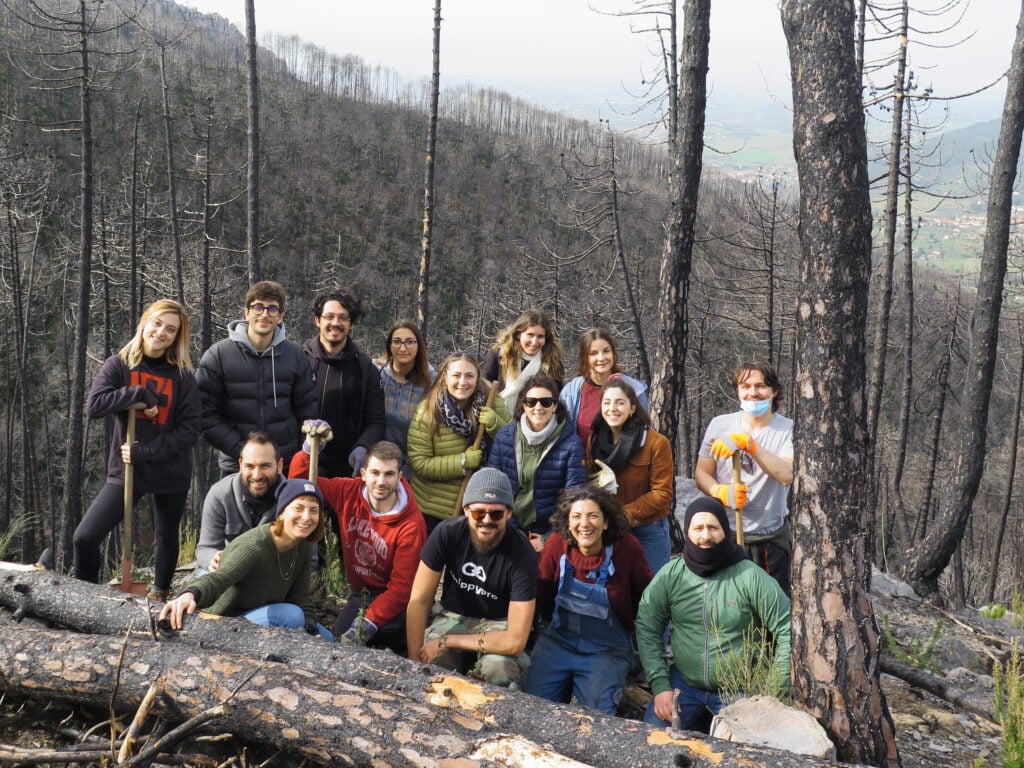 The team planted 50 holm oaks, which we hope is not an isolated case, but part of a series of green initiatives in line with our values.
Let's see what happened!
How the Monte Serra reforestation initiative was born
Let's take a step back to when the idea of ​​planting 50 holm oaks was born, or we could say "sprouted".
In November 2019 Gabriele, Software Architect at ShippyPro, collected a large amount of holm oak acorns near Pisa, with the intention of replanting the buds.
Then we all know how it went and what happened to our lives: there was the pandemic, we got used to the word "lockdown" and, thus, the trees piled up on his balcony.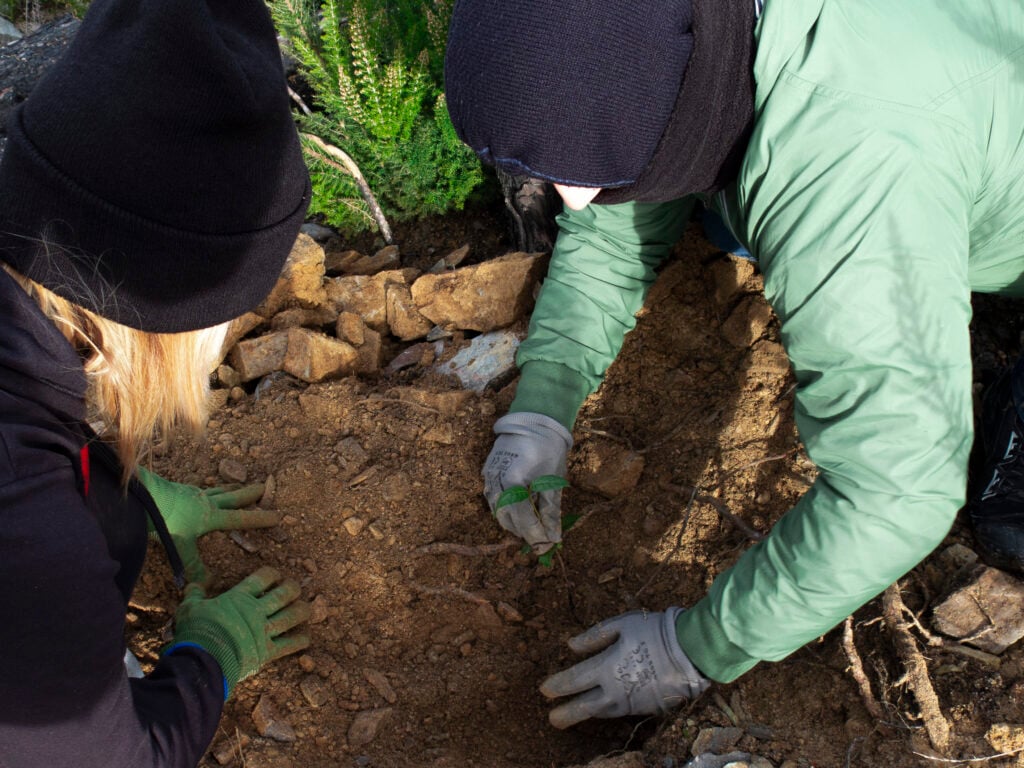 And so then when our lives allowed more regular rhythms, Gabriele wondered: why not plant them to reforest Monte Serra?
Gabriele talked about his idea to the ShippyPro team and here we are again, in this journey back and forth in time, on February 6th.
The terrain was quite steep. So it was necessary to create "barricades", a natural terracing in which the organic material could accumulate more easily, for better growth of plants.
At that point, upstream of the terracing, the ShippyPro team rolled up their sleeves and planted the 50 holm oaks.
Francesco Drosera, Regional Coordinator for the protection of the Forest Heritage, supervised reforestation operations with great care.
This day is a small drop in the ocean, of course, but for us, it means a lot and gives even more value to the environmental sustainability initiatives we carry out every day.
Why planting trees? ShippyPro for the environment
We don't have another planet and everything that can help us to live and work respecting our Earth is a fundamental contribution to our well-being and that of future generations.
With this reforestation, ShippyPro did not back down but did something concrete. And they did it in the territory they know well, the one where Gabriele and the other team members spent so many carefree moments. That wounded territory was asking for help.
The land where the reforestation took place is a mixture of earth, ash and stones. After the devastating fire, only pines are growing from the ground: the many pine nuts, in fact, resisted the fire, protected by their shell.
But pines propagate fires more easily, due to the large amount of resin they present.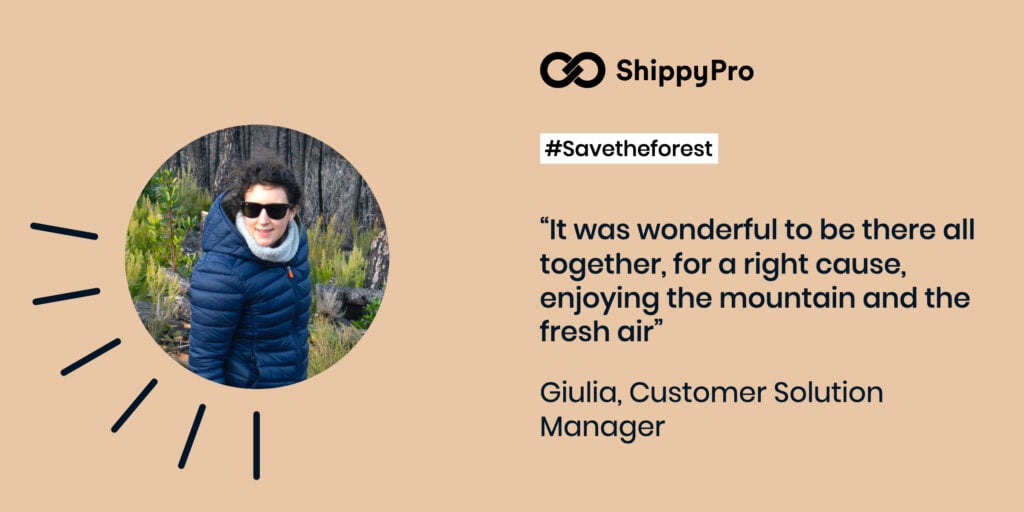 Holm oaks are essential, along with other trees, because they are an obstacle to the spread of new fires. That's why we chose this evergreen and very long-lived plant.
We mentioned that for us at ShippyPro, February 6 was not an isolated initiative.
Our commitment is constant: keep reading and find out how we carry it forward!
ShippyPro and sustainability
ShippyPro puts sustainability at the center of its business, considering it a necessary, substantial and essential element.
Sustainability represents the core value of ShippyPro. We have always been committed to reducing our impact and our ecological footprint, starting from small daily choices, aimed to be as eco-friendly as possible (for example, we adopt a paperless policy in our office).
And for you, for your business? We thought of a tool to help you realize a green strategy.
Calculate the CO2 emissions of your e–commerce shipments
An example of attention to the environment specifically designed for you is our Impact CO2 API feature.
With this technology you can track the amount of CO2 emitted into the atmosphere for each of your shipments and get a reliable annual report on sustainability.
A very useful tool to make conscious choices, set realistic goals for reducing your emissions and communicate to your customers your attention to the planet and the green commitment of your business.
The first step towards a more sustainable society
If you are about our story, find out more about the reforestation initiative through our social pages (FB, LinkedIn, Instagram) in the coming days (#savetheforest).
The Monte Serra initiative is just one of the events in which we will put sustainability at the center of our activities.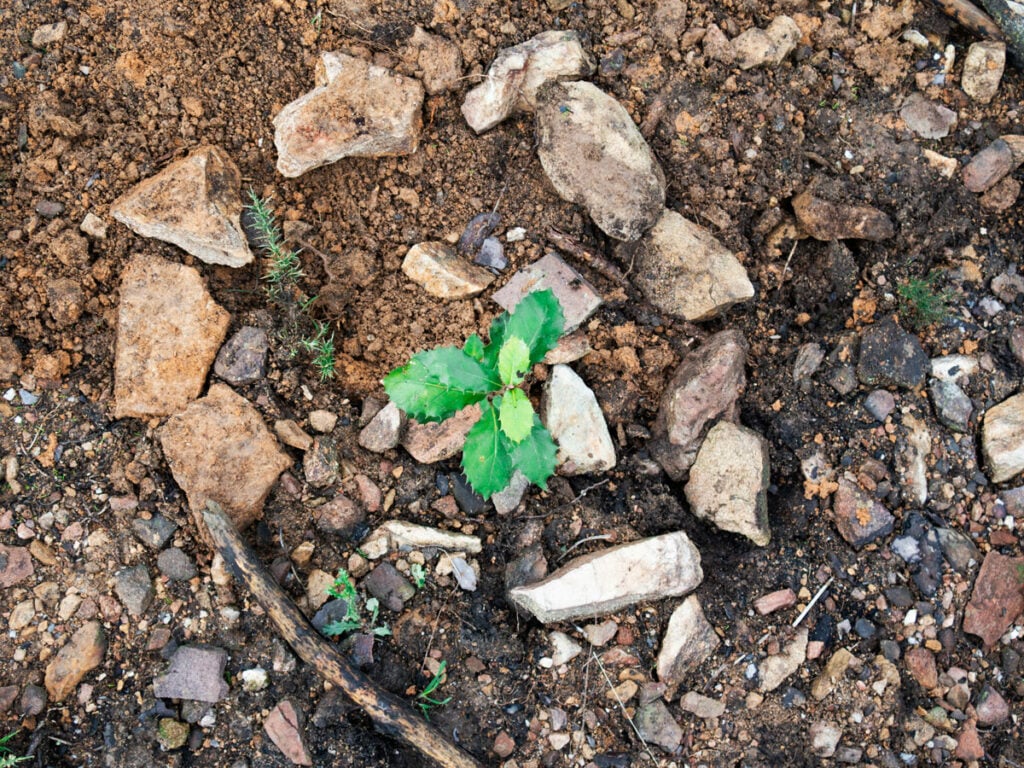 We have set ourselves a goal: to make other plantings over the next few months. We aim to network with other companies that have the same idea for the future, putting in place new sustainable initiatives to make our beloved Earth a more livable and greener place.
Are you with us? Are you ready to make and share sustainable choices with your customers?