Start selling in Germany with real.de

By
ShippyPro Team
·
3 minute read
If you're looking to expand your e-commerce business to Germany, you should consider setting up an account on real.de. Germany is a thriving e-commerce market, and this is one of the most popular platforms in the country. It's the perfect choice for small and medium-sized businesses looking to expand to this new market.
E–commerce in Germany
The German e-commerce market is one of the most developed in the world. That means it's an outstanding opportunity for small businesses within a variety of verticals. Revenue within the e-commerce market is projected to reach US $87,605 million by the end of 2020. It has an expected annual growth rate of 6% between 2020 and 2025. This means that, by 2025, the German e-commerce market is projected to be worth US $117,019 million.
85% of Germans shopped online during 2020, and the most popular product category to buy is clothing and fashion. In 2019, this category generated around € 14.3 billion in revenue, making it the most sought-after product group. This is followed by consumer electronics and digital products ( € 13.2 billion), and then computer equipment, games and software (amounting to € 6 billion).
So if your SME specialises in any of these product areas, there's a real opportunity to expand to the German market where these items do particularly well online.
Looking to find out more information about the different European markets? Download our 2020 Peak Season report to discover insights for country.
Real.de marketplace
Real.de is one of the most popular marketplaces in Germany with more than 32 million unique visitors every month. It was created when real and Hitmeister merged in 2017. This led to the formation of the third-biggest online marketplace in the country. Because real started as an offline hypermarket chain, it benefits from a large amount of brand awareness in Germany. It's now expanded to an online marketplace, which benefits both sellers and consumers.
It offers brands and sellers to list their products online across a wide range of product categories, including electronics, toys, clothing, house and garden goods and much more.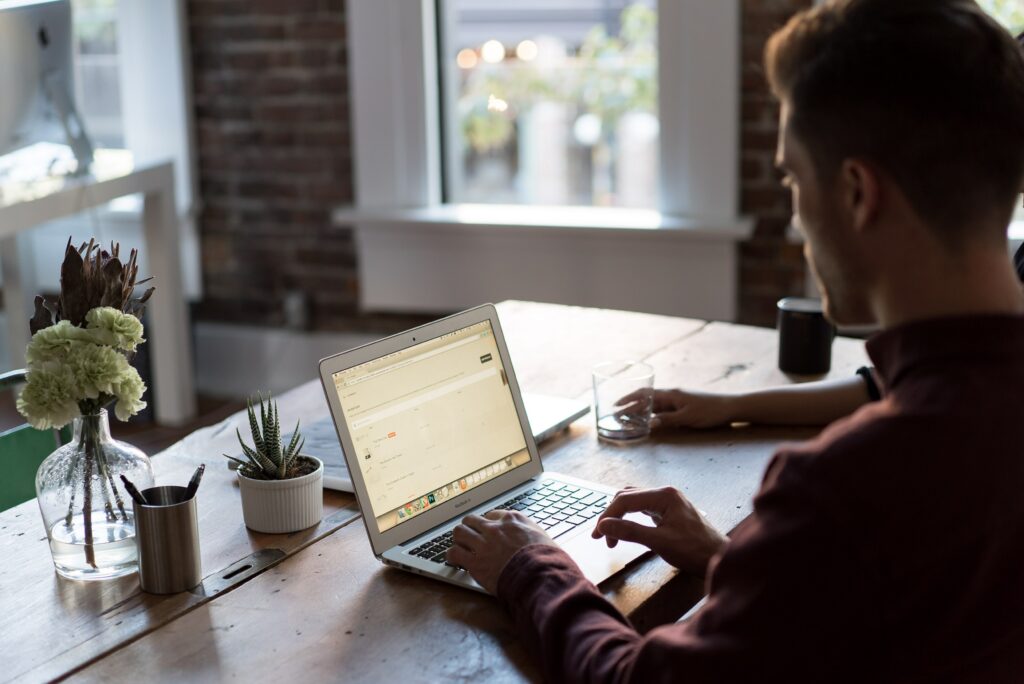 Why choose real.de to sell in Germany
Online shopping is ever-growing in popularity in Germany, and real.de is one of the most popular marketplaces in Germany. Using this platform to sell your products to a German audience, then, makes a lot of sense for anyone wanting to expand their reach to German consumers!
There are a number of benefits to selling on real.de, including:
Multi-channel marketing: real.de offers more than 10 different online and offline channels for advertising your products, including Sponsored Product Ads which can increase your brand's visibility on the marketplace.
Easy to use platform: You can list multiple items quickly and easily using EAN (GTIN), by uploading a CSV file, or using over 60 different software interfaces that seamlessly integrate with the platform.
Fair conditions: You can upload as many products as you want for free, and a number of different payment methods are included at no extra charge. Your account is only charged for the cost of the package you've selected, as well as a percentage of the price of any sold items.
Low risk: There's no risk to signing up as a seller on real.de, as there are no contract terms. If you find that the platform doesn't work for you and your business, you're free to cancel at any time.
You can find out more about the pros of selling on this platform in our real.de starter guide.
How to create a seller account on real.de
It's easy to get started with real.de. To set up a seller account, you must meet the following requirements:
Actively trading as a company
You're available for communication by both email and phone
You can offer customer communication in German
You don't sell any prohibited items
All products have an official EAN (GTIN)
If all requirements are met, you can go ahead and set up a seller account by following these steps:
Go to the real.de site to create your account
Choose your subscription option
Click 'register now as a seller'
Enter your basic details
Then create a shop name and enter information about the products you sell
Add your company details
Upload required documents, including ID and trade register extract
Verify your account and complete your registration
Real.de will take a few business days to check the details and you'll receive an email when your account has been verified. Once you get this email, you're ready to start selling!
Integrate real.de with your ShippyPro account
Are you expanding in Germany and are you looking for a way to optimise your shipping management? Shipping on real.de is made easier thanks to ShippyPro.
We offer features to help you keep on top of your orders, including Track & Trace to notify your customers at every stage of the shipping journey, as well as the Label Creator so you can create shipping labels in bulk for your orders – leaving you with more time to focus on growing your business!
Test our features out for free when you register today to get 500 free orders. Then integrate your real.de account with just one click and you'll soon discover how much easier selling in Germany can be!