Made in Florence, sold worldwide: this is SUPERDUPER

By
Azzurra Biagi
·
5 minute read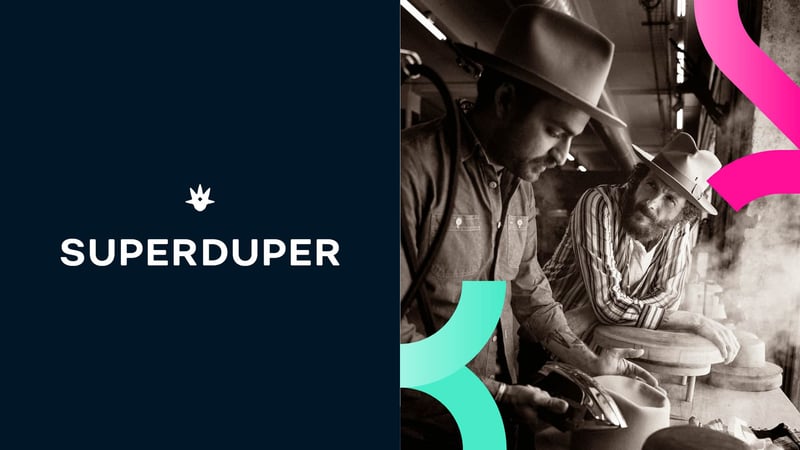 Photo credits Filippo Maffei
Imperfections are what make every style unique. There is a Florentine brand that has made this truth their mantra. To do so, it has brought back to life abandoned traditions and challenged trends, as well as fashions to create something unique and timeless.
SUPERDUPER, the name itself says it all, makes beautiful, unique, hand-crafted hats, loved from Japan to the United States, and (of course) through every corner of Europe.
This is the story of SUPERDUPER, the Tuscan brand that made its mark with Vogue Italia and the legendary Franca Sozzani, loved by many of the coolest artists on the planet from Patti Smith to Lorenzo Jovanotti and Ben Harper, just to name a few.
SUPERDUPER also has important collaborations in the fashion world like the one with the Art Comes First collective, and many other brands like Stella Jean, Avec Ces Frères, The Kooples, Vivetta, Camo, Lotho Eyewear, and Norwegian Rain. For the past thirteen years, they have been making hats that resemble works of art in Florence 'like they used to be' and shipping them all over the world.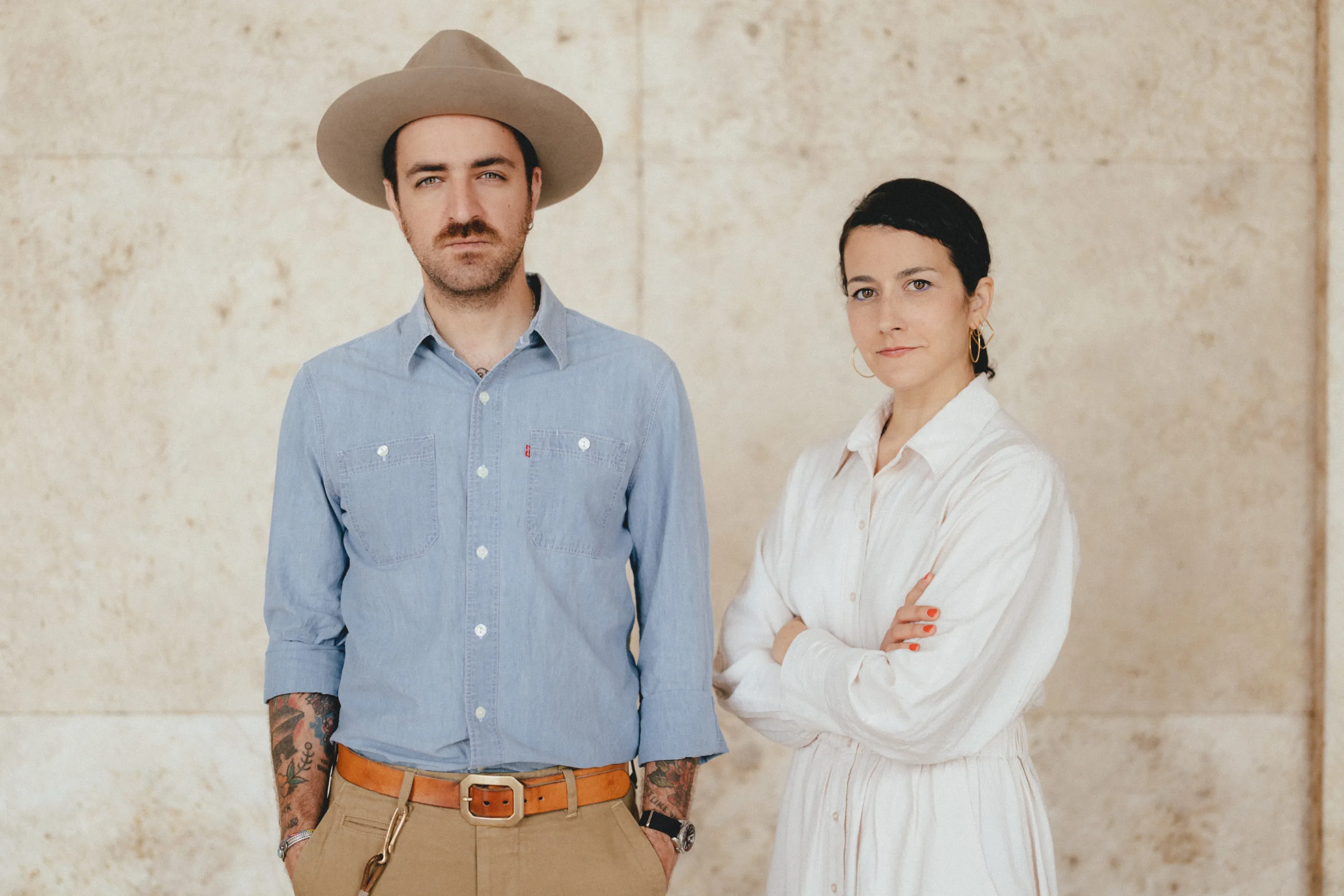 From searching for a unique style to teaching a lost craft
Founded in Florence in 2010 by musician Matteo Gioli and designer Veronica Cornacchini, SUPERDUPER was born as a game in the kitchen of their home, later to become their first workshop.
We have always had a passion for hats and have always worn them. It was natural to start asking ourselves how they were made, and what were the craftsmen and materials behind those items and the idea of making our own was exciting. Then it also became a necessity because we could hardly find what we wanted in terms of quality and design."
Fate or determination put professionals in their path, such as an old milliner, who helped them rebuild a lost tradition and a profession that was quite forgotten: that of the hatter.
At the time there was little to no knowledge of this craft, which had been lost since the 1950s-60s onwards. After years of industrialisation, many of the manufacturing steps had been lost, so it was very difficult to reconstruct the whole process, the real workmanship. We felt almost as if we were doing a jigsaw puzzle. Also, finding the materials was another big challenge."
The materials that SUPERDUPER was able to find for the production of their hats were initially either too industrial or too artisanal. This difficulty, together with a great deal of study and research into the workmanship, meant that the Florentine brand worked hard to build its own production that became one of its strong points. But there's more.
"Having our own production is also one of the reasons why a year and a half ago we were offered to open a hat workshop here in Florence, which we did with great pleasure precisely with the intention of filling that gap that we found when we started out. Now our mission is to try and pass this tradition onto the world as best we can."
The SUPERDUPER school offers 15-week vocational training courses that take place directly inside Manifattura Tabacchi and host students from all over the world: Hong Kong, the United States, Germany, England, and a little bit of every country in Europe.
"It is really nice to find out today what is the spirit that drives other young people to start the same kind of journey we did many years ago."
The snowball effect
On its tenth anniversary, SUPERDUPER is pulling the strings of its entrepreneurial adventure by rebranding itself and putting its motto in black and white: Work hard, evolve freely, celebrate imperfections.
"These are the three concepts that have guided and distinguished us in our work, the ones we have always focused on, which have made us what we are today and around which we still want to grow."
All SUPERDUPER hats are handmade and have unique characteristics. "Today we have a semi-industrial production, but ours are still handmade pieces, so they never share the same soul. In addition, we have chosen to match each hat with a different small natural stone," explains Gioli, "an element that we have chosen to further distinguish the piece and emphasise the concepts of uniqueness and imperfection."
SUPERDUPER hats are made in Italy, but some of the materials used to create them come from other parts of the world.
"Even if we wanted to, we would not be able to find all the raw materials we use in production in Italy because (unfortunately) they are no longer produced," explains Gioli, "so we get the felt from Portugal, which is its highest quality production district in the world, our straw instead comes from South America, Ecuador, the Philippines, Indonesia, countries where there are still weavers. A pity because, among other things, Florence historically produced some of the most sought-after straw in the world for the production of hats."
Made in Florence, sold worldwide
Top-quality materials recovered from the best sites on the planet, local production, and global distribution, are some of the success factors of the SUPERDUPER project.

The first country to notice SUPERDUPER was Japan.
Japan was undoubtedly our main market, at least during our early years. It was a particularly supportive market that rewarded us immediately and also gave us the opportunity to grow so much at a time when we were very small."
SUPERDUPER's business expanded, at least in the early years, almost exclusively abroad. The Italian market came later thanks to important awards such as:
the Vogue Italia Who's On Next Award
category 'Man' at Pitti Immagine and a special mention by Franca Sozzani for the 'Woman' category.
Lately, the brand has seen an incredible boom in the United States where the top spenders are. "Our products belong to a commodity that is very well understood in the States and sees more investment there. But in the past year, it has been the European market that has exploded.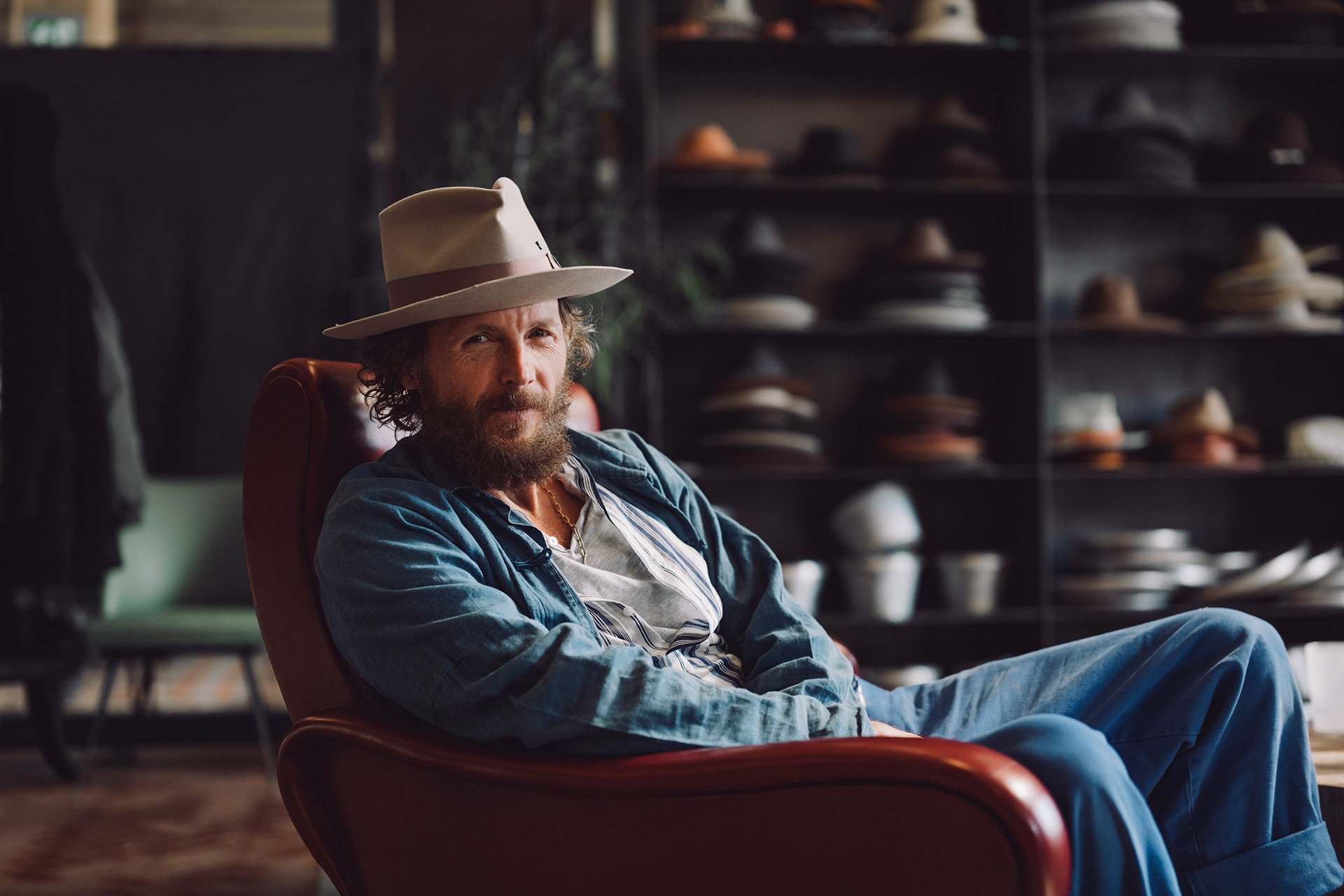 Photo credits

Filippo Maffei
Fashion and music: a long-lasting friendship
Lorenzo Jovanotti, Patti Smith, Ben Harper, Calexico's Joey Burns, Vinicio Capossela, Skin, Germany's Shantel, and Belgian rapper Baloji: these are some of the names of the music stars who have chosen SUPERDUPER hats as their signature accessory.
"All these customers aren't the result of product placement, but real soul encounters and the consequence of a perfect fit with our philosophy and our product".
After years of collaboration, a close partnership was born with some of them.
With Lorenzo Jovanotti, we started making our first hats in 2015 and our collaboration has since become a friendship. With him, we will present a real collection in January 2023 at Pitti Immagine that is the result of this exclusive collaboration."
In addition to the many music-related projects, SUPERDUPER has also been working on different projects lately. Among others, they have developed a fragrance together with Spain's best-loved 'nose' - Brava Nariz, a perfumer from Catalonia - and in Tuscany, they have carried out a special collaboration with Podere Arduino.
"We developed the plants in their fields from which we extracted the natural dyes that were then used to make a limited edition series of baseball caps."
Shipping challenges: from packaging to mistakes
Shipping a product such as the one sold by SUPERDUPER can be very difficult: in order to fully value it, it needs high-quality packaging. It needs to be protected from shocks that could damage it, especially in international shipments where the risk of the box and the product being damaged or even broken is higher. Furthermore, there is the issue of prices: long-haul shipments with bulky packaging, even if very light, can be very expensive.
We needed to speed up the shipping process, especially with couriers operating abroad. We wanted to avoid bouncing around from website to website to see quotes and track shipments. In short, we wanted to have more control, more efficient management, and to reduce errors as much as possible throughout the entire shipping process."
Ease of use, internationalisation, and maximum efficiency with ShippyPro
For a relatively small company, but one that manages a lot of overseas orders, the use of ShippyPro proved itself to be an important asset in shipment management.
The biggest advantage for SUPERDUPER was having just one platform that could help them manage, ship, and fulfil their orders in just a few clicks.
"With ShippyPro it became easy to have a complete overview of all shipments and to be kept up-to-date at all times on the different statuses of all shipments in progress," explains Gioli, "and no special training is required to use it due to its simplicity.
SUPERDUPER highly appreciates the possibility of checking carrier rates on the spot for a particular shipment. "It allows us to choose the best rate for us and the customer without wasting too much time while also taking into account the delivery time."
In conclusion
By using ShippyPro, SUPERDUPER has been able to optimise shipping management with maximum speed and efficiency without any geographical boundaries.
"The impact of ShippyPro on our daily jobs has been really positive. Using a single tool through its intuitive interface we can create and manage the shipment for order wherever it is delivered - from the United States to New Zealand, or Japan - and we are certain that we will set it up and track it in the best possible way. Definitely a partner who has made a difference for our company."