Warehouse management: trends and future developments

By
ShippyPro Team
·
6 minute read
E–commerce warehouse management is changing day by day. The reason? Surely the need to meet the increasingly pressing demands of customers affects order fulfillment, from product picking to delivery.
Buyers are now used to the increasingly efficient standards of Amazon and other e–commerce giants, and they want their items in the shortest time possible. And for you, Merchant, this pressure leads to a necessary optimization of warehouse management.
However, speed must also be accompanied by an unchanged efficiency, because delivering wrong or damaged products is the worst publicity for your e–commerce.
In this article we will see the current trends in warehouse management and its future developments, with a focus on the different ways to automate it and an in-depth look at the help that ShippyPro can offer you to manage deliveries faster and faster .
But let's start by analyzing the current situation and the changes that the e–commerce world is facing.
What is changing in warehouse management?
The e–commerce sector, as you well know from your direct experience, is experiencing a phase of great expansion. The data show a growth that, in the United States, stands at 15% per year.
Consequently, if sales increase, also the products to be stored, managed, packaged, and the size of warehouses increase.
Not to mention the work required by the operators, which is growing every day. However, the amount of work demanded can generate human errors or delays that can escape even the most accurate control.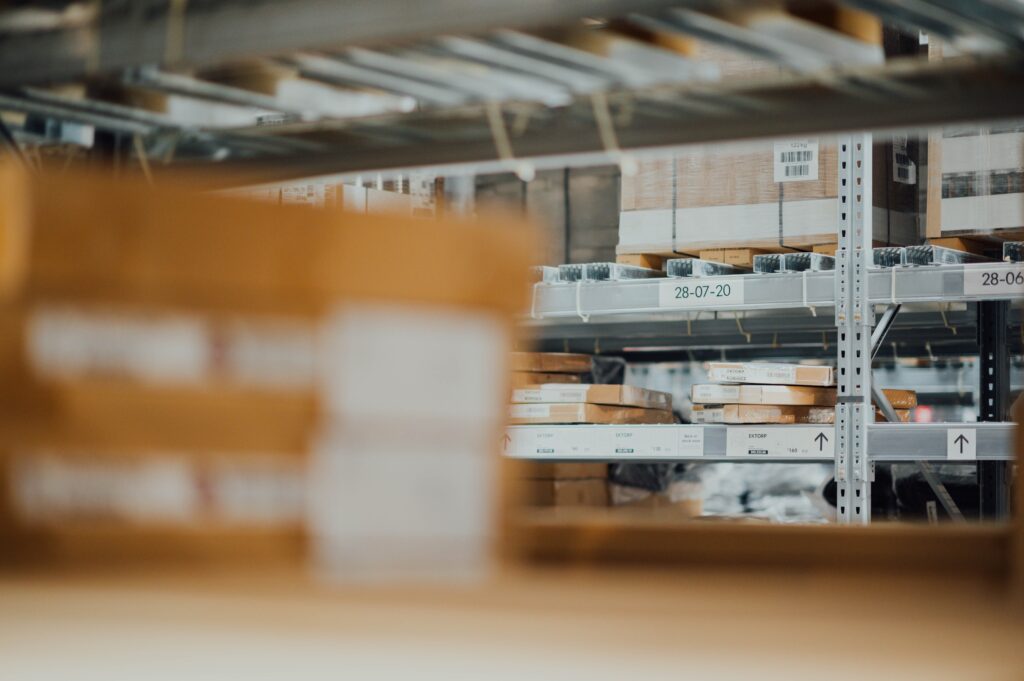 For this reason, all those machines that allow fast and efficient retrieval and handling of objects are becoming fundamental in warehouse management.
These are drones, robots, or AGVs (Automated Guided Vehicles), vehicles that move, load and unload products with a strength and precision that no human being can guarantee.
Is your e–commerce adapting to these changes? Can you still manage the fulfillment of your orders without using machines or larger spaces to store your products?
Anyway, not all automations reach the same degree of complexity. Even today, in 2020, an Excel file can be sufficient to pick up the products to be shipped and even stock arrangement can be entrusted to rudimentary cataloguing systems.
If your e–commerce has to manage a small amount of orders, warehouse management is probably still largely controlled by humans. But if your business is growing and, above all, you have very ambitious goals in the near future, you can't help but rethink your warehouse management.
In short, you should invest more and more in machinery that allows you a forward looking approach to an increasingly hyper-connected and frenetic world.
In the next few years, the conveyor belts and the sweat of operators who grind kilometers inside the warehouse to move goods will not be enough.
A smart approach will be needed, based on IoT technologies, or on increasingly "intelligent" methods to manage the supply chain of products.
Precisely the methods we will talk about in the next paragraph: keep reading!
Internet of Things and warehouse management
Now it is time to deal with current but, above all, future trends in warehouse management. You may already be familiar with some of the technologies we're going to explore, while others may be new.
First of all, it should be noted that IoT refers to all those objects (hence the "Internet of Things") capable of connecting and exploiting constantly updated data for more efficient warehouse management.
In the future, in order to satisfy all customer requests, your e–commerce will not be able to do without:
Detailed analysis of the amount of data produced by warehouse and orders management. For example, knowing how many objects of a category are available in real time or using inventory data to manage multiple warehouses simultaneously. In short, the workflow must remain manageable even in the presence of constant growth of your business.
Blockchain, a technology that monitors the inventory of products, constantly updating you on items that are running out and on those available again.
Big Data: an increasingly large warehouse, which has to manage a significant load of operations with a speed never seen before, requires in-depth analysis of the orders placed. In fact, warehouse management software is able to "learn" from the data, to read it in order to optimize the activity of robots and operators. Big Data means having an always updated summary of what happens in your warehouse and acting according to it.
Cloud Computing. Cloud technologies already make it possible to always have up-to-date data available, which can be easily shared with the entire work team. From each device, you can monitor the progress of your e–commerce and plan optimization strategies for the warehouse management.
Smart glasses. Imagine if you and your team could do without paper documents, hand scanners and only use smart glasses, capable of identifying the object to be shipped and showing it to you on a display incorporated into the lenses. DHL has been experimenting with this technology in some of its warehouses for some years, and has seen a 15% increase in productivity.
Vehicles and robots: probably, in the next few years, we will arrive at a fully automated warehouse management. The work of human beings will not fail, but it will transform, and human input will still be fundamental in the monitoring and maintenance of increasingly advanced machines from a technological point of view. Automated vehicles and robots must be seen as allies capable of speeding up the operations of finding items, loading and unloading, etc. By now, in fact, there are machines that move autonomously following electrical signals, colored bands, or receiving coordinates via radio waves or GPS.
Drones: such as robots and automated vehicles, drones are preparing to replace humans in some warehouse management operations. Stock control and the retrieval of items to be shipped can be entrusted, in the near future, to this technology, which reduces downtime and speeds up travel between the aisles of your warehouse.
3D printers: this technology has been talked about for many years now, but its potential in the management of e–commerce warehouses is partly unexplored. But think about how much space your products take up and how long some of them remain in the dust. If you had the ability to produce objects easily and in a short time, using a 3D printer, don't you think your business would benefit from it?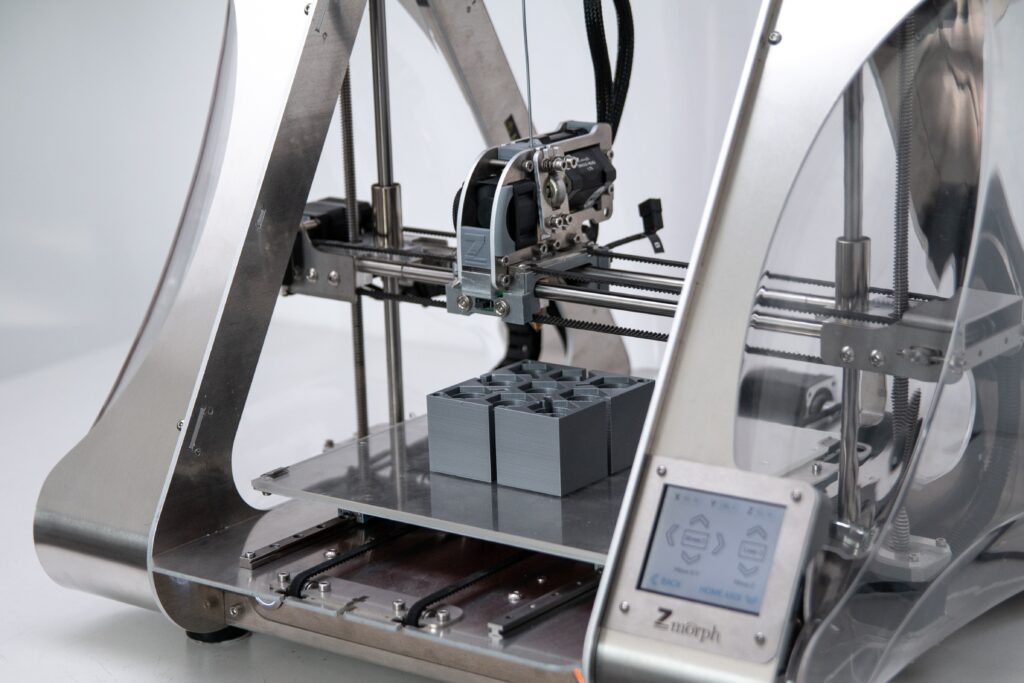 As you can see, there are many transformations that will affect e–commerce warehouse management in the short and long term.
Let's find out now, based on these changes, what warehouses will look like in the near future.
The warehouse of the future
Customer needs are unlikely to change in the next few years. It is very likely, in fact, that they will not want to wait 3 or 4 days to receive their order, but will buy from e–commerce that will guarantee super fast delivery, possibly within the day.
This purchase and delivery race will require warehouses that are ever closer to the customer, in the immediate outskirts of large cities, but the real challenge will above all be to contain space by storing more and more products.
Furthermore, again with a view to accelerating the procurement and shipping process, the warehouses will no longer be just storage centers, but will probably become production centers. In this way, the Merchants of the future will try to eliminate a step that currently costs money and time, namely the finding of products from suppliers.
In short, it is not difficult to imagine, in 10 years, ever faster deliveries and a massive use of cutting-edge tools to meet the needs of a growing market.
However, these scenarios raise doubts and questions about the environmental sustainability of future warehouses. Let's see together 4 tips for green warehouse management in the coming years.
4 tips for a green warehouse
The growth of the e–commerce sector will necessarily have to consider the environmental impact closely related to it.
The warehouses of the future must be designed and built taking into account:
Green energy sources, such as the energy obtained from solar panels.
A smart inventory, which exploits the available spaces and establishes a "reasoned" order of the products to be stored. This way, you can save time and energy resources in finding items.
Waste of energy reduced to a minimum, thanks to the use of timers, thermostats, indicators capable of limiting the consumption of electricity, gas, water, etc.
Use of electrical machinery which eliminates the consumption of gasoline and other fuels.
The environmental challenge will also be played on the warehouse management front and it will be very important to communicate the results achieved to customers.
And what about warehouse workers? We already said that their work is going to change, but how?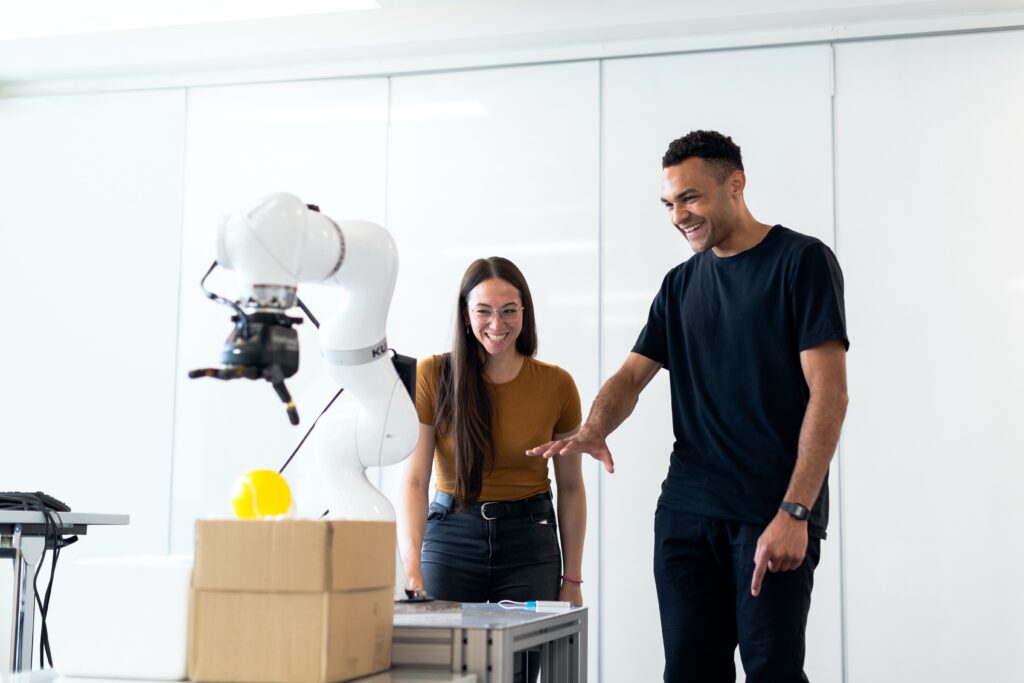 The 6 jobs of the future for warehouse management
Technology, as mentioned, should not be seen as an enemy that threatens to increase unemployment, but as an aid that reorients the jobs needed within a warehouse.
Instead of operators physically maneuvering products, in the near future Merchants will need:
Customer Service Personnel, who can manage quickly and efficiently the growing demands of customers.
Marketing Experts, in order to adapt to a constantly changing online market.
Data Analyst, to analyze data obtained from warehouse management and improve workflow.
Software and App Developers, to better manage an omnichannel approach and be found by customers.
Automation process experts, who monitor the correct functioning of the new technologies adopted.
Robotics engineers, to design the robots of the future.
In conclusion, you will probably need different resources within your team, but you must not forget that optimization in warehouse management must be accompanied by lean logistics, to support the growth of your e–commerce from every point of view.
Manage present (and future) shipments with ShippyPro
If the finding of the purchased products takes place quickly, packaging, shipping and delivery must also be very fast.
But to handle all these steps by zeroing out human errors and delivering flawless service to your customers, you need shipping software like ShippyPro.
ShippyPro automates shipments helping you save time that you can devote to developing your business.
Forget about transcription errors and all the time spent answering those customers who wonder where their package is.
With ShippyPro you can:
Print labels in large quantities, with just one click.
Offer more delivery options at Checkout.
Constantly monitor the status of the shipment.
Simplify returns of unsatisfied buyers.
ShippyPro is the platform to manage your shipments today but also tomorrow, looking to the future with serenity.

ShippyPro Team
ShippyPro is the complete shipping software for online and offline retail. With Label Creator, Track & Trace, Easy Return and Analytics features, our software simplifies your shipping operations. ShippyPro integrates with over 160 couriers and 80 sales channels, making it compatible with a wide range of products and use cases.