WISMO: What it means and why you should know it

By
ShippyPro Team
·
2 minute read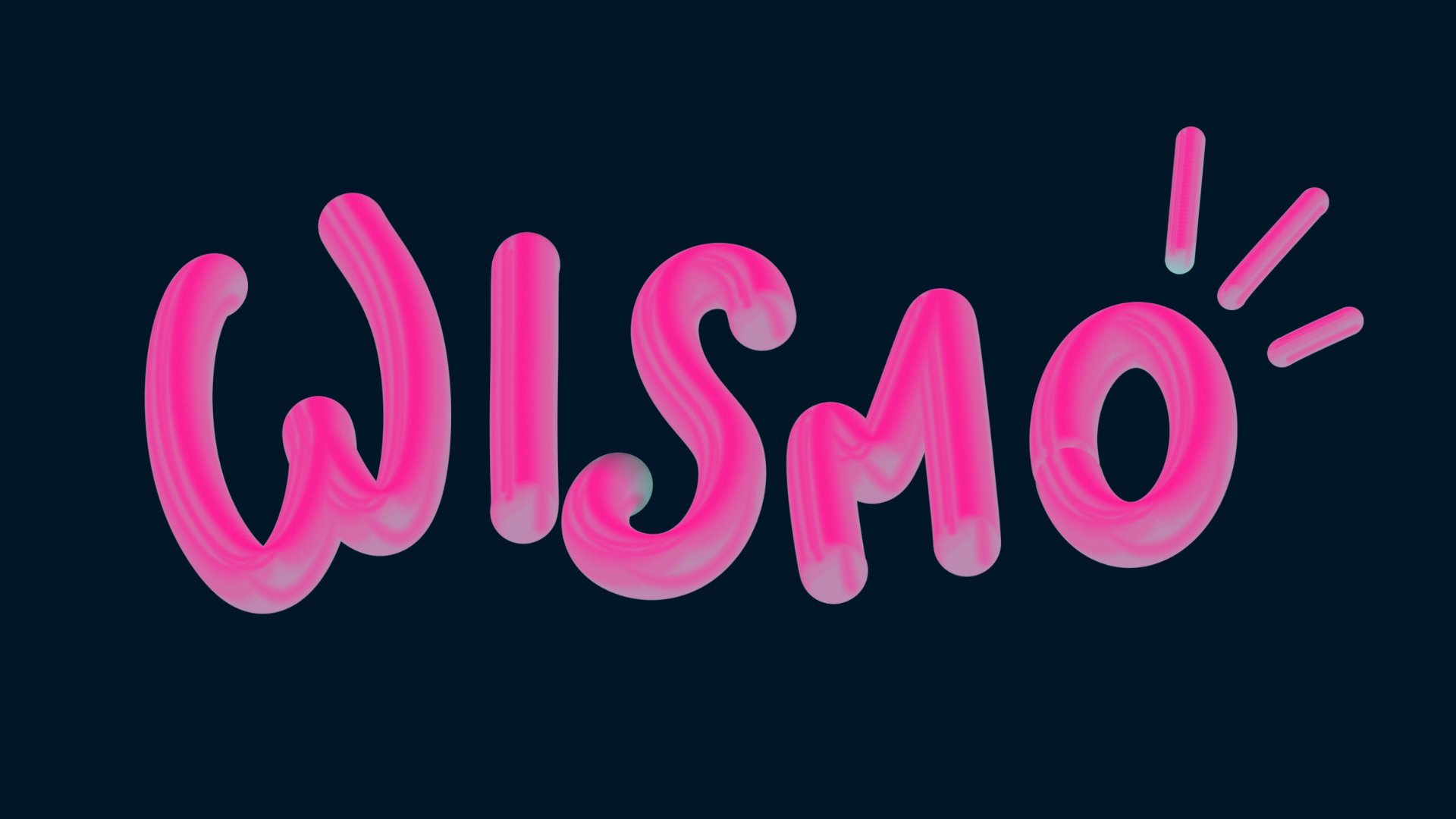 You've surely heard about WISMO. This acronym stands for "Where Is My Order?" and it's becoming more and more popular with the rapid increase in customer expectations.
Here at ShippyPro, we have analyzed the WISMO issue, considering every aspect of it and providing effective solutions.
WISMO: the Meaning and the Issue
It has been estimated that nearly 93% of online shoppers demand to receive updates on their shipments. They expect to never wonder "Where is my order?". And when they do, they can easily turn your customer experience into a nightmare.
With Amazon Same-Day Delivery or Amazon Prime Now, 63% of customer expect 3-Day Delivery as standard and 40% of them affirmed that shipments that take more than two days would prevent them from making the purchase.

If your after-sales service is not working properly, clients will complain and you will lose regular customers.
Besides, it's 7 times more expensive to get a new customer than to retain an existing one. Now, what can middle merchants do in order to avoid losing customers?
WISMO: How to improve customer satisfaction
The Middle Merchant usually works really hard to get new customers to make a purchase in their marketplaces. Delivery can be the make or break point for the relationship with customers.
Online customers want retailers to manage their delivery, without being bothered when encountering issues such as incorrect addresses or damages. This means merchants have to know more than just when the order arrives at the end-customer.
Track and Trace
In order to do so, you may want to consider letting ShippyPro Tracking Software managing your after-sales service. As well as importing your orders from different marketplaces and comparing courier's rates, you'll be able to manage all ongoing shipments tracking!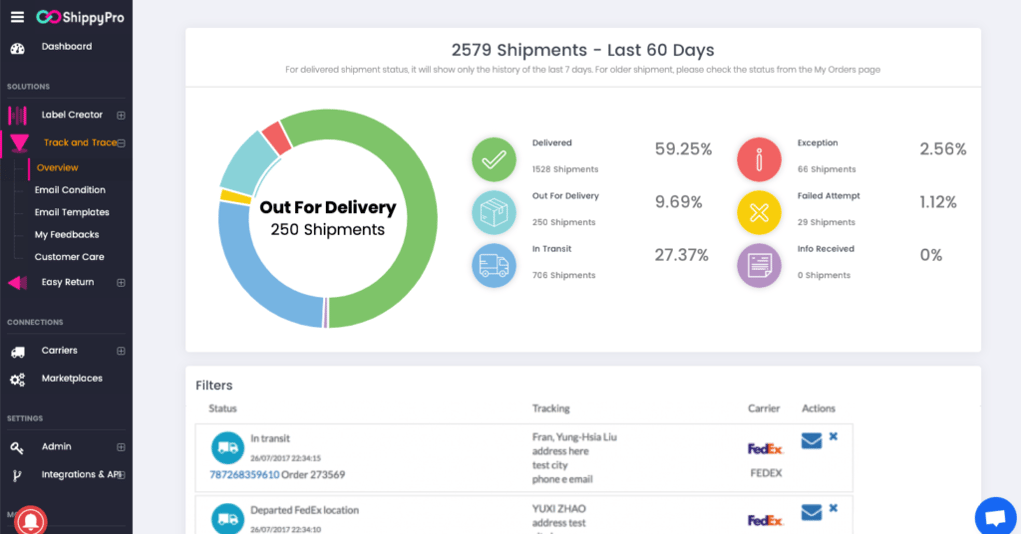 With Shippypro's Track and Trace, you'll improve your customer service in a few clicks, saving time and making your customers satisfied. Here are all the benefits of Track and Trace:
Full control of your deliveries with an easy-to-use dashboard for shipment tracking
130+ supported carriers, and you'll need to use just 1 shipping tracking system
You will be able to perform a pro-active control, anticipating your customer in signaling and correcting all exceptions
How are your couriers performing? You will know everything with full access to groundbreaking stats
Send automated support emails
With ShippyPro you have the status of your orders right at hand. Our Track&Trace Platform allows you to have the full control of your shipments, including an automatic report with paid and unpaid COD.
If you'd like to learn more about ShippyPro's Track and Trace, take a look at this blog post. Now, you're probably wondering how this useful information can be delivered to your customers, hopefully automatically.
Tracking Email Automation
Well, we have the solution right here: Tracking Email Automation. Our shipping tracking system sends customized automated emails to your customer.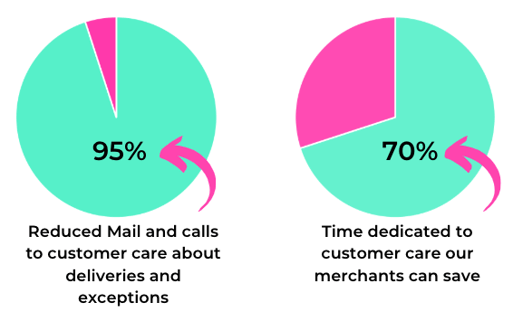 ShippyPro's transactional emails allow merchants to reduce the time they dedicate to customer care up to 70%. Every time a change in the delivery status happens, customers receive live update emails so that they're always perfectly informed.
Customize your customer notification system and create awesome branded emails starting from our templates (already translated in 7 languages).
To sum up
The phrase "Where is My Order" scares every merchant. Maybe that's why the acronym WISMO has been created! Joking apart, too many WISMO calls may cause short term inefficiency with Customer Care, leading to a significant loss of regular customers.
Boost your after-sales service with ShippyPro's brilliant tools. To utilize customized emails, live track & trace, and more click here below:

ShippyPro Team
ShippyPro is the complete shipping software for online and offline retail. With Label Creator, Track & Trace, Easy Return and Analytics features, our software simplifies your shipping operations. ShippyPro integrates with over 160 couriers and 80 sales channels, making it compatible with a wide range of products and use cases.