Blue Monday: what it is, date, and 4 marketing examples

By
Giulia Castagna
·
3 minute read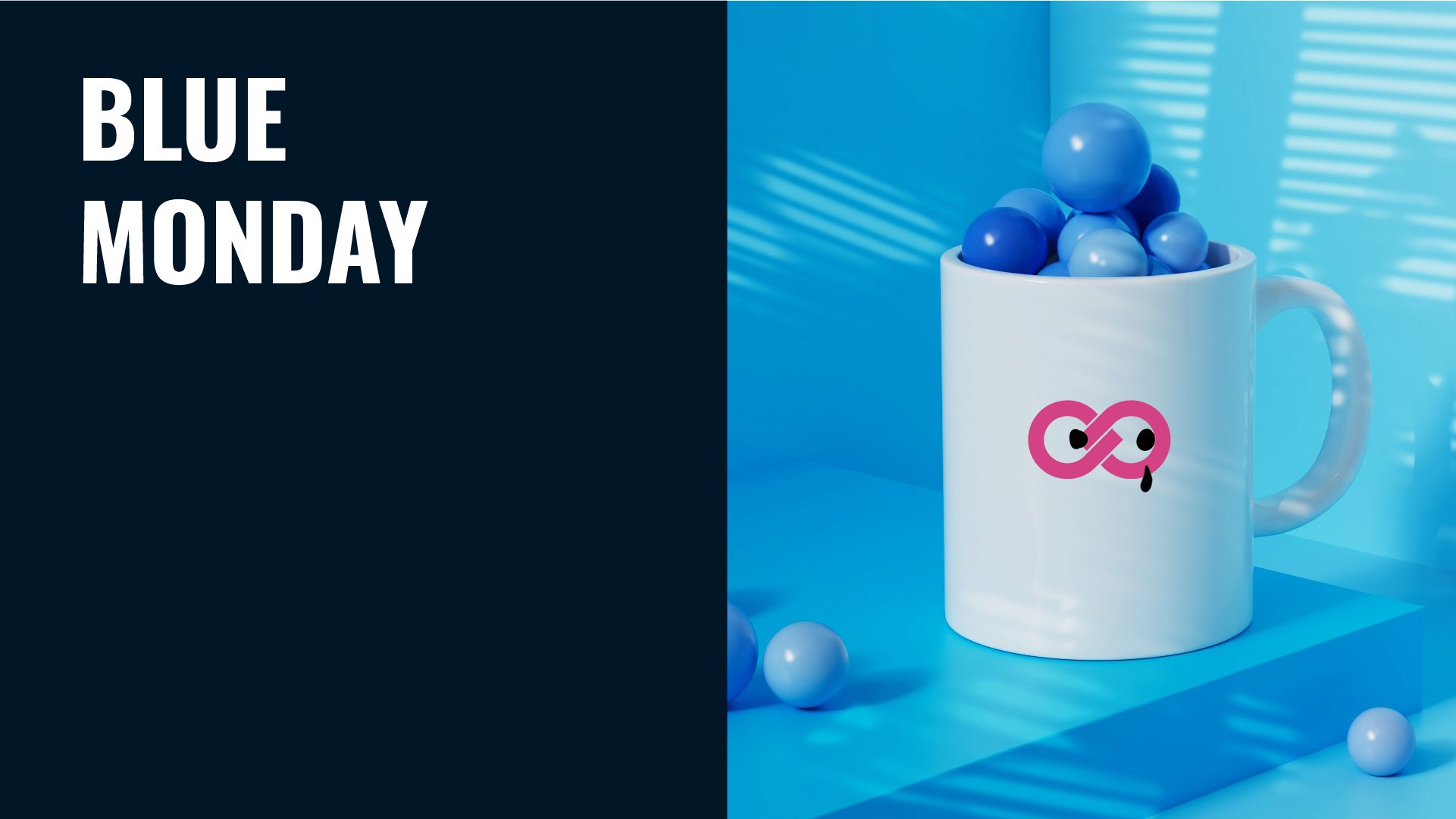 For some years now, science has been telling us that this Monday in January is the saddest day of the year: but what is Blue Monday? Where does it come from? And most importantly, is it possible to use it for marketing purposes?
Let's dig a bit deeper into this article.
What is Blue Monday and when is it?
Blue Monday is the saddest day of the year. It's usually the third Monday of January, and it has been like this since 2005 when the broadcaster Sky Travel issued a press release disclosing the discovery.
When is Blue Monday?
Blue Monday 2023: 16th January
Blue Monday 2024: 15th January
Blue Monday 2025: 20th January
Blue Monday 2026: 19th January
Blue Monday 2027: 18th January
Blue Monday 2028: 17th January
Blue Monday 2029: 15th January
Blue Monday 2030: 21st January.
Where did the term Blue Monday originate from?
The tradition - if we can call it that - dates back to 2005. It all stems from research by Cliff Arnall, a psychologist and tutor at Cardiff University at the time, to support travel companies.
The idea behind his thesis was that people tend to book their next holiday when they feel extremely sad . Indeed, factors such as the end of the Christmas holidays (and the subsequent return to work), coming to terms with one's resolutions from the previous year, accumulated debts, and that innate desire to change our own life make everyone feel a bit gloomy.
Everything was condensed into a formula to calculate the saddest day of the year.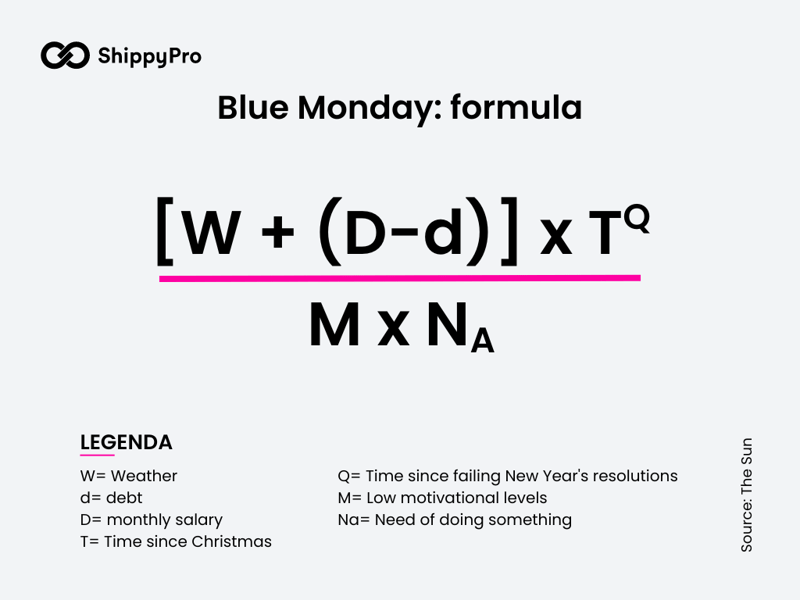 The news was picked up by the British TV station Sky Travel, which set the first date (not surprisingly on a Monday) - 24 January 2005 - with the idea of using this leverage to encourage travel purchases.
Blue Monday was harshly criticised by the scientific community, and even the creator distanced himself from his theory but, for some reason, the tradition remained. Today, the saddest day of the year represents a marketing opportunity.
The happiest day of the year
Based on Blue Monday, the happiest day of the year was also calculated, and it generally falls around the 20th-25th of July.
Blue Monday marketing campaigns: 4 effective examples
A necessary premise is that not every product lends itself to a promotion during Blue Monday. It is usually more worthwhile to invest in non-essential goods that satisfy a fad or represent a pampering, a Linus blanket for one's customers. This unwritten rule does not always apply.
Let's get to the heart of the matter and see some examples.
Ryanair: pick your next destination
Let's go back to the origins of Blue Monday with Ryanair and the travel industry. The brand, in fact, carries out a flash marketing campaign every year on the saddest day of the year.
In the examples given, it's possible to identify three very effective strategies that you can adapt to your own initiatives:
A dedicated discount
Use of FOMO (Fear Of Missing Out)
User Generated Content (UGC) creation
Aperol Spritz: a free toast on Blue Monday
In some cities in the UK, Aperol tried to combat the Blue Monday blues with a good spritz. A group of 'Aperol-ivery' vans was sent out on the city streets (complete with bartenders) to offer the cocktail door-to-door for free.
The secret lies in finding the most appropriate communication key for one's own identity. In fact, adopting an ironic tone of voice may not always have the desired effect; in some cases, it may even make users turn up their noses.
50 shades of Beck's
Beck's uses Blue Monday to advertise their alcohol-free beer by using the colour of the label. Beck's is not the only brand that has used blue as a connecting element to the day: in fact, this is a very common strategy, especially in fashion ecommerce or the beauty industry.
Fun fact, during Blue Monday people could enter selected pubs and request a free Beck's non-alcoholic beer.
Blue…berry Monday
In 2016, Tesco decided it was time to stop talking about sadness, and decided to talk about healthy eating habits instead. They transformed Blue Monday into Blueberry Monday. During this day, Tesco gave away free fruit in every store all around the country.
In certain locations, it was also possible to get a blueberry smoothie for free.
Josh Hardie, Corporate Responsibility Director for Tesco said:
"We know lots of our customers will be making healthy little changes to their lifestyle during January and we wanted to do everything we can to help out. We know today is the day people are most likely to be feeling the January blues, and we hope a free piece of fruit will help our customers feel a little bit happier as they shop with us."