Fashion e-commerce: 5 trends to sell fashion online in 2023

By
Martina Elizabeth Di Carlo
·
7 minute read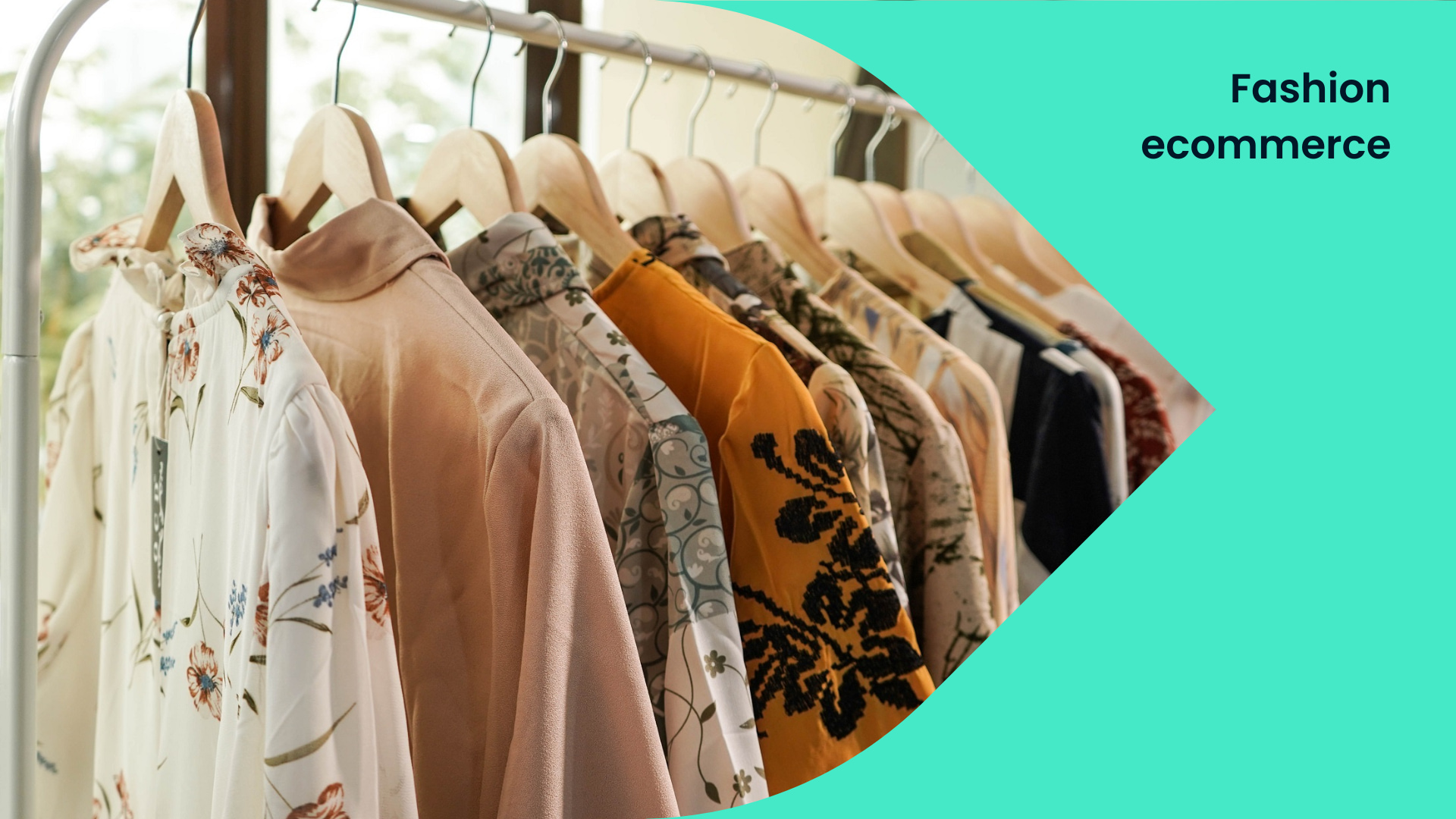 The fashion e-commerce industry is among the businesses that continue to grow the most, even now that the pandemic seems to be under control and consumers are happily returning to their old shopping habits.While many sectors have experienced heavy fluctuations, fashion e-commerce's revenue is steadily growing, despite the many challenges and difficulties that this business model entails.
Why? What is the secret behind an industry that seems unstoppable? And how can it become an opportunity for the fashion e-commerce sector – and not only?
We'd like to find out by analysing the latest market statistics and by highlighting the online shopping trends that will influence the success of online fashion brands in 2023.
The same trends that today, if properly employed, allow some to position themselves at the top of the rankings of the most visited fashion e-commerce websites.
Fashion in numbers: fashion e-commerce statistics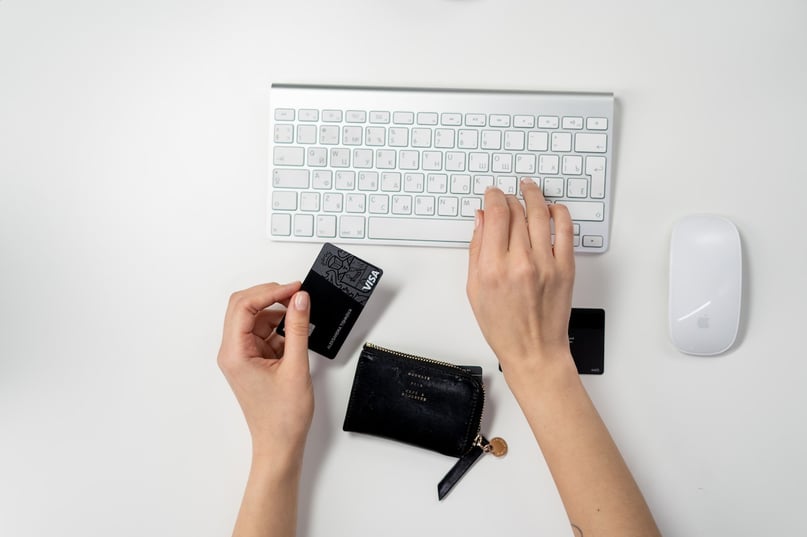 The fashion sector continues to register astonishing numbers, above all online. If during the pandemic customers made a virtue out of necessity, adapting to the online world to satisfy their desire for shopping, as time passed, they actually ended up enjoying it.
First of all, United Kingdom is the fourth largest market for e-commerce in the world with a sensational revenue of US$177.5 billion registered in 2021.
Also, the number of e-commerce users in the UK is expected to grow to 62,1 million by the end of 2025 [source: Statista].
Among the most common shipping providers for e-commerce, according to Statista, we find:
Royal Mail (36% of online stores)
DPD (29% of online stores)
Hermes (22% of online stores).
Fashion and e-commerce: a winning combination
For years people erroneously believed that the frequent problems associated with online purchases would slow down fashion e-commerce. In particular, the fact that these are purchases in which physicality plays a fundamental role - just think of trying on the garment or using your senses such as touch and sight.

Thanks to the technologies and trends that we will examine further on, these obstacles have become surmountable for most consumers, especially because of the following advantages:

Price: money-saving opportunities offered by online channels are significant.

Personalised services offered by e-commerce fashion stores: from quick home delivery to free and simplified returns.

In the end, as opportunities and pitfalls proved to be equivalent, preference started to move towards the digital and even inspired a series of trends, including technologically advanced ones, to minimise problems and enhance advantages.
5 trends in online shopping for fashion e-commerce stores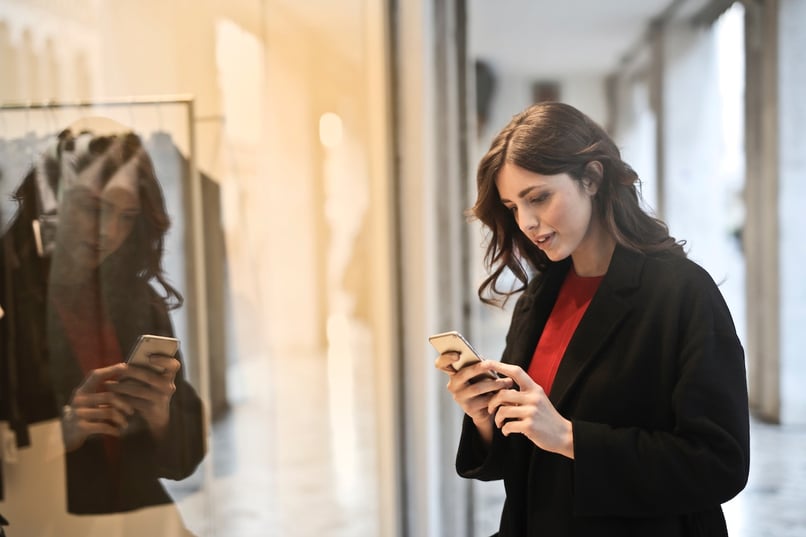 In addition to generic e-commerce trends, valid for any kind of online store, over the years sectorial studies have highlighted a series of key success factors that influence the success of fashion e-commerce stores.
These are mainly:
Wide range and simple User Experience
Customer experience
Shipping and delivery
Choice of channels and markets
Mobile friendliness
The trends of fashion e-commerce in 2023 will refer precisely to these 5 characteristics, trying to enhance the positive aspects offered by the digital world and combine them with a multi-channel experience that evokes the offline one as much as possible.
Let's see some of them together.
1. Wide range and easy search in clothing e-commerce
The chance of finding a much wider and more complete offer than the one any physical store can offer is certainly one of the major drivers for online shopping, especially in fashion e-commerce.
But precisely this wide offer could become a problem for brands. They risk confusing customers, they may not adequately value certain elements of the collection, or even risk not being able to show the most suitable products for each user.
For this reason, one of the fundamental aspects for a successful fashion e-commerce strategy is having an impeccable User Experience (UX) on the website. In a sector where wide range, complex and often high-value products are a must, being able to guide the consumer in a fluid, simple and effective way is the first critical success factor.
Therefore, the best clothing e-commerce sites are focusing precisely on improving these aspects, trying to offer an innovative shopping experience, concentrating their efforts on how the product is first researched by customers and how it is then presented to them.
2. From shopping experience to customer experience
The online channel, as we have seen, has a great disadvantage when it comes to purchasing clothing, as all the components related to the senses are missing. Touch, sight, smell, hearing...they are all extraordinarily powerful elements that physical stores can exploit to convey an idea of ​​quality, price, and luxury.

When you shop online, these aspects are completely missing, and must be replaced with other tools.

On the one hand, very precise information is needed to make up for the lack of physicality.

On the other hand, there is the need to develop a purchasing process that is truly experiential and engaging, in which technology can help convey the same results.

In view of this, fashion e-commerce stores must review their entire value chain from a customer experience perspective, starting from how they promote their products.

An excellent example is the use of Shoppable Contents, chosen by major brands such as Adidas, Prada, H&M, which allow social network users to check-out directly from the platforms.

But above all in the sales phase, technological solutions such as augmented reality or artificial intelligence can be used to increase the value of the experience, by personalising the chosen product or even trying it on virtually. This is how innovative solutions such as the Nike App based on AR, and Asos AR Virtual Catwalk came to life.

The future in this sense is all to be written, with a new world opening before us: the metaverse.

Many luxury brands are already starting to experiment with stores opened in this or that metaverse, virtual collections to dress avatars, and highly exclusive products sold in NFT to collectors.

The only limit so far is imagination.
3. Delivery as a critical success factor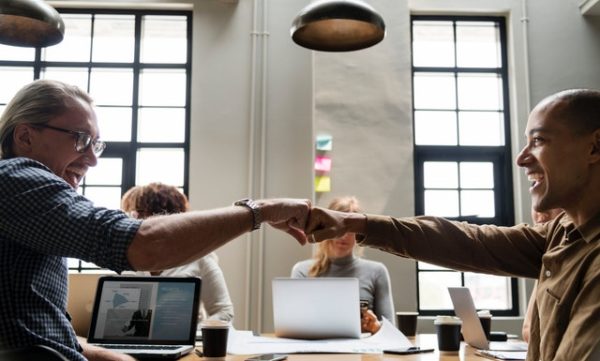 The online shopping experience is one of the most delicate phases in the fashion e-commerce industry, because it is where the lack of offline strengths most likely has an impact.
On the contrary, the delivery phase is where there is perhaps the most potential to offer the customer a valuable experience.
An effective and cutting-edge last-mile logistics allows customers to receive the goods they purchased online on the same day, even within a few hours, and sometimes to personalise each delivery, adapting it to their schedule.
This can also become a marketing lever, relying on partners such as ShippyPro and Easy Return.
By promising free home delivery, any e-commerce encourages impulsive shopping, with a "zero worries" guarantee that is unthinkable when purchasing in a physical clothing store.

Or they can even try cutting-edge digital strategies like Zalando's "try first, pay later" (click here to learn more).

Last-mile delivery also becomes a vehicle to convey the values ​​of fashion e-commerce, namely eco-sustainable packaging, for example, or the choice to rely on low environmental impact vehicles (as ASOS did by choosing to use electric vehicles).
4. International omnichannel in fashion e-commerce
Among the increasingly important trends in clothing and fashion e-commerce there are always these, the two most inflated keywords of the moment: internationalisation and omnichannel.

But at the risk of seeming banal, one cannot help mentioning them as two great opportunities for fashion e-commerce stores, especially if combined.

On the one hand, especially for Italian fashion companies, the possibility of expanding abroad is becoming an increasingly simple process that could bring great results, with markets such as the Chinese one trying to encourage imports into the country, also by offering access to local platforms and developing logistic structures in Europe.

On the other hand, omnichannel integration makes it possible to reach potential consumers of every market in their daily lives, following them on all the channels they use and interacting with them at every step of the customer journey (think of the already mentioned Social Commerce).

Finally, when the front-end omnichannel is also reflected in the back-end, it is possible to optimise costs and increase the efficiency of fashion e-commerce.

Again, with ShippyPro Track & Trace you can benefit from a platform that provides information on shipments and deliveries to the customer, but at the same time updates inventory and logistics performance in real time.

5. Fashion e-commerce becomes more Mobile
Finally, the trend that has been on everybody's lips for over 10 years is reconfirmed. All experiences on the web happen more and more on mobile (smartphones and tablets), and are quick, often on-the-go.

Potential customers connect via smartphone and expect a shopping experience identical to that of a PC, even better, otherwise they move on to the next store.

It is no coincidence that for some time now Google has begun to consider mobile-friendliness as an essential factor in positioning. E-commerce fashion stores that will not be able to adapt will see a decrease in organic visits to their online stores.

The whole smartphone shopping experience must be perfectly optimised, from product research to payment, through both the upsell and cross-sell phases.

The ambition should be to offer a pocket-personal-shopper, always accessible to the customer on their mobile phone.
The best clothing e-commerce stores in the world
There are brands that are admirably riding these trends, exploiting them to be successful in the present, but above all to anticipate the future.
And by their results, it shows.
Whether it's marketplaces or monobrand stores, these fashion e-commerce businesses have managed to obtain interesting results in their field and to establish themselves online and offline.
In detail, the best fashion e-commerce marketplaces are:
Zalando
Shein
Vinted
Yoox
Bonprix
Stileo.it
Escarpe.it
Asos
While the best fashion monobrand e-commerce stores are:
Zara
Adidas
H&M
OVS
Pandora
Nike
Intimissimi
What do these names and numbers tell us about the market?
The success of fashion e-commerce marketplaces
The German marketplace Zalando is by far the most popular fashion e-commerce site in the world. As of April 2022, an average of nearly 3.7 million unique users visited the platform.

Shein follows with about 1.7 million visitors, while an interesting case is that of Vinted, which ranks third with almost 1.2 million monthly unique visitors. Interesting because it is a C2C marketplace for buying and selling second-hand clothing, and its prominent position suggests another very important trend for fashion e-commerce: sustainability.
In fact, Vinted allows its users to save (or even earn) on fashion, and to make a socially responsible and sustainable choice, a truly effective combo that has earned Vinted impressive exponential growth.
The big winners among monobrand stores
In the ranking, several monobrand stores such as Zara, H&M, OVS follow, which have all done an excellent job in moving from a traditional business, based on brick & mortar activities, to one in which online represents an incredible strength.

Indeed, the great strength of these brands is also that they have been able to value the needs of fast fashion customers, namely speed and the desire of constant change to always remain fashionable. In e-commerce this is conveyed with mixed logistics, which sees online and in-store purchases as two sides of the same coin.

Other interesting cases are those of sports shops, such as Nike and Adidas, or accessories shops, like Pandora and Intimissimi. For these vertical brands, being able to compete both with large marketplaces and with generalist monobrand shops, in terms of traffic volume to the site, is in itself an interesting sign of success.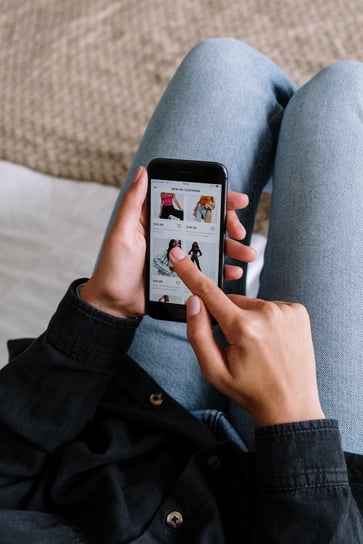 What about luxury fashion e-commerce?
As you may have noticed, luxury brands are absent from this ranking of the most visited fashion e-commerce stores.
In some ways, victims of their own exclusivity, for which online channels determine a possible loss of control in the direct relationship with the customer and in the shopping experience, luxury fashion in e-commerce remains a little behind.
In the extended ranking we only find Farfetch, the largest luxury marketplace, among the top 15.
Gucci follows in 18th position, then others such as Versace, Louis Vuitton and Prada after the 30th, with still ample room for improvement.
Who knows, perhaps the potential of the metaverse, as already mentioned, will accelerate the process of moving this type of business on the web as well?
Only time will be able to confirm it. Meanwhile, the whole world of fashion continues to grow online, and by paying more attention to the 5 trends for fashion e-commerce examined above, more and more brands will be able to climb to success and discover the benefits of selling on the Internet.