How to do digital advertising to improve your online sales

By
ShippyPro Team
·
6 minute read
Have you launched your online business? Congratulations! The next step is to learn how to do digital advertising so your website can be found by people who are looking for businesses like yours.
We've put together this guide on how to do digital advertising, with some great resources from Google, to help you start building your online presence and advertising strategy.
Using Google Ads
If you want to know how to do digital advertising, start with Google Ads. It's an easy way to get in front of customers who are searching for businesses like yours online. It can be a very effective way of driving highly relevant traffic to your site, as your advert will be shown to people who are searching for the products or services offered by your business.
As an advertiser, you can choose your advertising goal. For example, you might want to drive people to your website, or maybe you're interested in increasing the amount of footfall to your physical business, if you have a bricks-and-mortar store. Google Ads will tailor your ad based on the results you want.
You'll also have to decide what you want your ad's reach to be. Do you want to advertise locally only? Or do you also sell internationally, and want to ensure that customers worldwide will see your ads? Google Ads lets you choose the location in which your advert will appear. This could be within a certain radius of your shop, or covering an entire city, region or country.
Decide on the right campaign
We mentioned that you can choose your advertising goal. Google Ads can help you to make the most of your marketing efforts, with the right campaigns.
There are a wide variety of campaign types you can choose to utilise on Google Ads depending on your goals. If you need help deciding on what your goal should be, here are some ideas:
Sales: Do you want to increase the number of sales you get online?
Leads: reaching the right users to get qualified leads
Website traffic: getting the right people to visit your site
Product and brand consideration: getting users to explore your offerings
Brand awareness and reach: getting your brand in front of new customers
App promotion: promoting your app
Once you've defined your goals, you can choose the campaign that best suits your business.
Search campaign: With a PPC (pay-per-click) search ad, you'll be visible to users on Google Search who are looking for products like yours. You'll only pay when your ad gets results, such as when people click on your ad to visit your website.
Shopping ads: If you choose a shopping campaign, your products will be displayed to users in Google Shopping. This is great for selling to customers who are looking for specific products, perhaps to do a price comparison. Again, you'll only pay when users click through to your website.
Display campaigns: Display ads can help you to reach a wider user base, as the Google Display Network reaches 90% of internet users worldwide, across millions of websites, including YouTube and Gmail.
Video campaigns: You can choose to advertise to users who are watching YouTube, and you'll only pay when they show an interest in your ad. Video ads can help you to increase brand awareness by targeting users who wouldn't otherwise have come across your business.
App campaigns: Find the perfect audience for your app by promoting it on Google Search, Google Play and more. Your ads will automatically be optimised to reach the audience which is most interested in apps like yours.
Set your budget
When you use Google Ads to advertise across the web, you're in charge of the costs. You'll set a monthly budget cap, and you won't pay more than that. What's more, you can stop at any time so you're not tied into a long contract. You only pay when people take action after seeing your ads, like clicking through to your website.
Google Ads makes it easy to understand how much return on investment you'll get. Decide how much you want to spend, and they'll show you what the estimated results will be. You'll also be provided with reports and insights so that you can track the performance of your ads, and how much it's costing.
Google Ads credit
Google Ads is designed to be flexible and convenient, which is one reason why it's such a great choice as you learn how to do digital advertising. You decide how much you want to pay, and create an ad campaign that suits your budget.
Managing your Google Ads
Google has some great information about managing your Google Ad campaigns, particularly during the Covid-19 pandemic, if you've had to pivot your product offering or there are temporary changes to your business. Their tips include:
Consider your budget: If your budget is limited right now, but you're still getting website visits from your ads, then you might want to consider lowering your budget but keeping your ad campaigns active to try to drive as many people to your website as possible. Alternatively, if your ads are performing well and you're seeing good results, you might want to consider increasing your ad budget, even for just a few days, to drive even more traffic to your site.
Update your offering: If your business has shifted focus, remember to update your ad text to keep you customers informed. You might want to add that you're offering free shopping or updated delivery times, for example, or perhaps you have a special offer or promotion on at this time.
Write more ads: It might be useful to have more than one ad, to attract a broader range of customers. You could have one ad, for instance, that focuses on your most popular product, and another ad that promotes your business as a whole.
Update your ad images: If you usually show images that have close interaction between people, you might want to rethink it given the current climate. Choosing a different image may have a positive impact on the performance of your advert.
Google Ads Help Community
If you're just starting out on your journey to learn how to do digital advertising, you might have a lot of questions. Luckily, there's a Google Ads Help Community! Search the forum for any questions you have as, chances are, someone else has already asked the same question. If not, you can start a new thread with your question and get replies from the community.
It's a fantastic resource for learning all about Google Ads, with categories including:
Set Up and Basics
Ad Approval and Policy
Billing
Learn With Community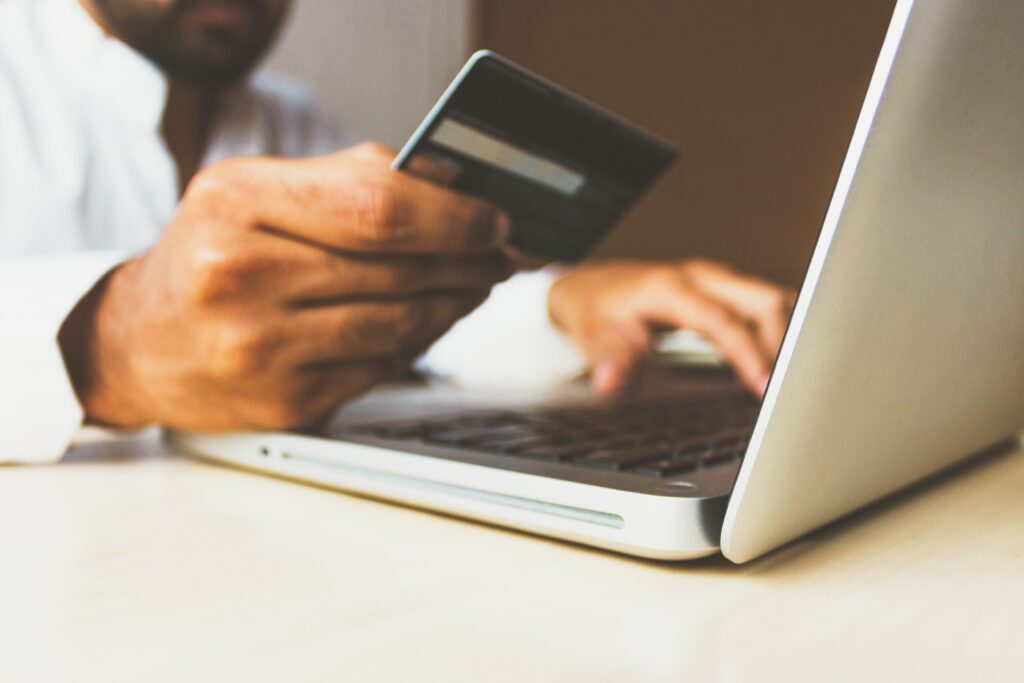 Advertising on Social Media
If you're wondering how to do digital advertising, don't forget about social media! It's a powerful tool for reaching customers, and can offer great results when you advertise through social media channels. Some of the most popular platforms for advertising are Facebook, Instagram and LinkedIn.
Facebook Ads
With more than 2 billion people using Facebook every month, it's a great platform for expanding your reach and increasing brand awareness.
The first step to creating ads on Facebook is determining your business goals. Do you want to build brand awareness, grow your app, or increase online sales? Maybe you want to generate new leads, or retarget people who have already interacted with your brand online. Whatever your goal, Facebook ads can help you to achieve it.
Once you've decided on your goals, you need to:
Choose your objective: Decide what outcome you want from the ad
Determine your audience: Figure out what audience you want to target with your ad. What demographics represent your ideal users? What are their interests? How do they behave online?
Choose where to run your ad: Do you want to target users on Facebook or Messenger? You can also choose to run ads on specific mobile devices.
Set your budget: Never pay more than you're comfortable with by entering your daily or lifetime budget for your ad, and the time period you want your ad to run for.
Pick a format: There are six different ad formats to choose from on Facebook, designed to work on every device. Choose which one suits your brand and your business goals best, whether that's a single image or a multi-image format, letting you better express your brand and products.
Instagram Ads
There are over 500 million active accounts on Instagram using Stories daily, making it a great platform on which to increase your brand's awareness. With Instagram ads, you can reach the exact audience you want with precise targeting options including:
Location: target people based in specific countries, regions or countries
Demographics: target users based on their age, gender or language
Interests: If you're a business selling homeware, then it makes sense to target people who are already interested in homeware accounts. You can reach people based on the ads they click on and the accounts they follow on Instagram.
Custom audiences: Reach out to customers you already know, using their email addresses or phone numbers
Lookalike audiences: You can target people who are similar to your existing customers
You can choose from several different types of ads on Instagram, including:
Stories ads
Photo ads
Video ads
Carousel ads
Collection ads
Ads in the Explore section
If you want to learn more about Instagram Ads for e–commerce, read our guide!
LinkedIn Ads
Depending on the kind of ecommerce business you have, LinkedIn can be a useful tool for advertising as it's the world's largest professional network, with over 675 million active users. You can target specific individuals by job title, function, industry and more with the following advert types:
Sponsored Content: Use this to promote your business to targeted audiences across all devices to increase brand awareness
Text Ads: Reach your target audience in minutes with an easy-set up that allows you to add an engaging headline, description and image
Sponsored InMail: Deliver ads directly to your target audience's LinkedIn Messaging
Dynamic Ads: Automatically create ads that are personalised to your audience in order to expand the reach of your campaign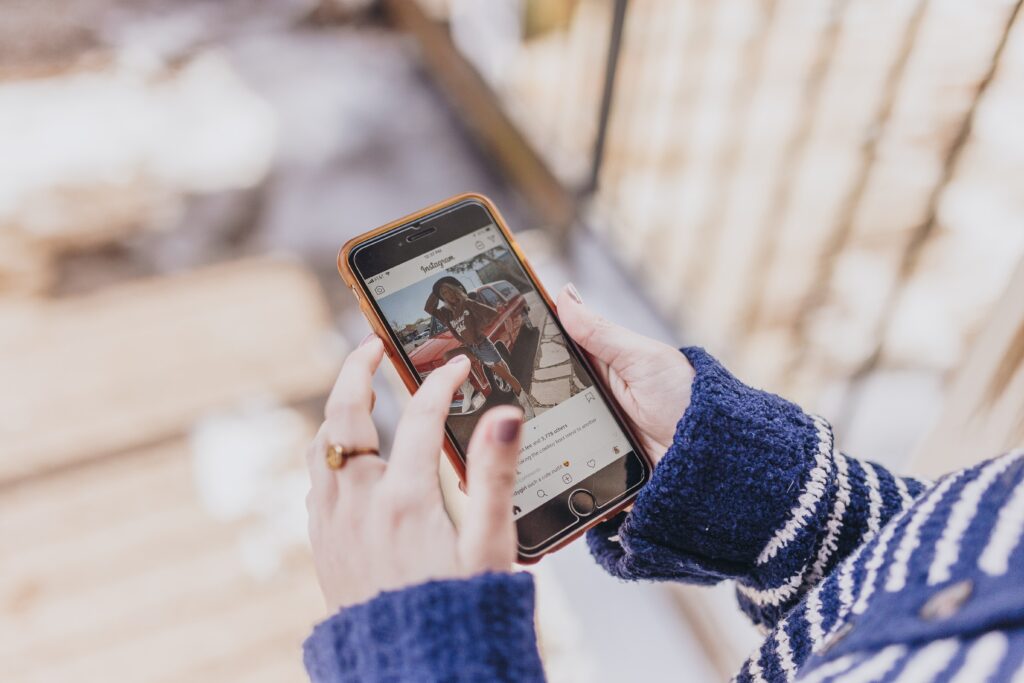 ShippyPro for Your Ecommerce Strategy
Of course, if you're starting to think about how to do digital advertising, then it's essential that you also think about your ecommerce shipping strategy, so that you're prepared when the orders start to flood in from your successful ads!
ShippyPro offers an all-in-one solution for ecommerce merchants who want to simplify their shipping strategy and have everything in one place. You can also integrate ShippyPro with stores and carriers, so you can manage everything all in one place. ShippyPro integrates with more than 119 Carriers and 63 Sales Channels.
A complete shipping hub for ecommerce, it offers great features including:
Label Creator, allowing you to automate the printing of shipping labels in one easy click
Track & Trace, for sending branded shipping notifications and keeping customers up-to-date on the status of their order
Easy Return, an all-in-one portal to reduce the headache of dealing with customer returns
Live Checkout, offering your customers multiple delivery options at checkout including real-time shipping rates and pickup locations
Try ShippyPro for free, with a trial of 30 days at no cost. Discover how to do digital advertising, and how to create a better shipping strategy today.