How to expand your e–commerce business in Russia

By
ShippyPro Team
·
8 minute read
If you're reading this, it's likely that you have an e–commerce business, and you're thinking of expanding internationally. Have you considered the Russian market? Consumers in Russia have an appetite for online buying, and there are some great opportunities for international sellers. However, it's not a particularly well-known market.
We recently wrote about shipping to Russia with Boxberry. In a continuation of that, we're now looking at the best tactics for selling in the country. So, read on if you want to find out how to expand your e–commerce business in Russia!
Market insights
In Russia, e–commerce has been on the rise for the last five years. Whilst consumers in other countries were early adopters of online shopping, Russian shoppers took a little longer to buy into it. This was due to low levels of consumer trust, poor delivery options, difficulty of returns, and a preference for cash payments over online payment.
A study by PWC found that millennials were the most likely group to shop online in Russia in 2018-19. However, Covid-19 has changed that.
With more shoppers turning to online shopping during the pandemic, there's now a broader range of customers using e–commerce sites to make purchases.
The last few months have the potential to change the landscape of e–commerce in Russia, reaching more users than ever before.
The previously forecasted e–commerce growth rates have all been thrown out of the window since the pandemic and its effects on online shopping in Russia. Previously, the baseline estimate was a year-on-year increase of 29% market growth in 2020. That's now been readjusted to 44% for the same period to take account of users' new shopping habits.
Russia's clothing market
If you're in the e–commerce market, one of the most exciting areas of growth is in the clothing sector. In 2019, e–commerce sales of apparel increased by 20%. It's expected that this will increase again to 25% in 2020, amounting to $6 billion. Online apparel accounts for 13% of the total clothing market in Russia. It's expected to grow at a more rapid rate this year than in other countries including the USA (13%), UK (11%), and China (13%). However, these estimates were made before Covid-19 hit, so the true figures are likely to be even higher.
A good example to highlight this is Wildberries, Russia's biggest fashion e–commerce company, with $3.5 billion annual sales. It saw sales increase by 94% in 2019. Since April 2020, it's seen the number of new customers more than double compared to the same period last year. What's more, it's also seen an increase in the number of customers aged over 55, and those who are based outside of Moscow and St Petersburg. This points again to the fact that e–commerce is widening its net in Russia.
WOS is another Russian company that benefited from customers being more open to online shopping during the Covid-19 pandemic. In anticipation of the pandemic, it launched e–commerce at the start of the year, and it's seen monthly sales grow by 1000% between January and May 2020. Online sales now make up 7.7% of the brand's total sales of €820000 for this period.
E–commerce still poses challenges for Russian customers. Although online payments are increasing, they are still a nerve-racking process for many consumers. Andrey Artyomov, founder of WOS, says that "every item requires a conversation over the phone or on Instagram before the sale". The company has hired three client representatives exclusively for this purpose of reassuring customers. However, for brands who are willing to face this challenge head-on, Russian presents a thriving market for any e–commerce business looking to target a new market.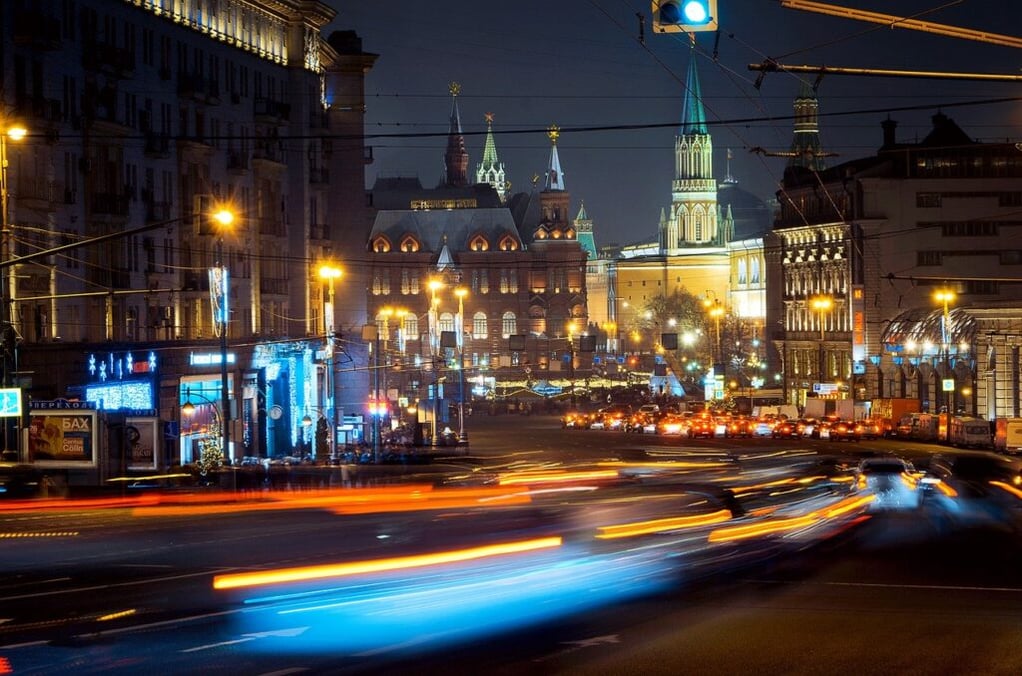 How to start selling in Russia
Have we convinced you to give selling in Russia a go? Here are our top tips for expanding to the Russian market:
Sell popular categories
Take a look at your product offering. You're more likely to have success selling in Russia if you sell popular items, such as clothing, cosmetics, small electronics and gadgets. In 2018, the most commonly bought products online in Russia were clothing and shoes, followed by electronics and household appliances.
Try selling gifts or handmade items
In 2017, the average Christmas holiday budget for a Russian consumer was equivalent to €250. You may do well if you can offer unique items for gifting. The most popular present choices in Russia are chocolates, perfumes and cosmetics.
Sell premium or high-end goods
Premium and designer products are popular, particularly amongst affluent Russians living in Moscow and St Petersburg. That's highlighted by the online success of Tsum, one of Russia's leading luxury department stores. The brand launched its e–commerce platform in 2011. Six years later, online shopping still accounted for just 10% of total sales. However, by the start of 2020, this had tripled to 30%. This shows that there's definitely a market for e–commerce retailers selling luxury goods.
Target big cities
Although Covid-19 has seen the expansion of e–commerce beyond Moscow and St Petersburg, the majority of online shoppers still reside in these two big cities. Your best bet as a new retailer expanding to the country is to focus on these cities. Residents here spend twice as much shopping online than shoppers in other regions.
Use social channels
Russians are savvy when it comes to social media platforms. This means that social is one of the fastest ways to build a brand in Russia and find new customers. On average in Russia, social channels account for around 40% of online sales revenue for companies that use them, compared to 53.4% of sales which are generated by their own website and apps. The most popular channel for social commerce in Russia is Vkontakte (VK), where 15% of retailers said they offered services and products. Instagram is the next most popular, with 5.9%, followed by Odnoklassniki (OK), with 3.8%.
Consider using payment on delivery
As mentioned above, many Russian consumers are put-off by the idea of online payment.
Payment on delivery is a very popular alternative. Estimates vary but it's thought that roughly 80-95% of all online transactions in the country are paid for with cash on delivery.
You can see, then, the importance of putting mechanisms in place to allow for this if you're thinking of expanding to the Russian market.
Russian marketplaces
Russian customers are savvy when it comes to value. Although willing to invest in luxury products, they're also conscious of getting a good deal. One of the best ways for them to do this is by making a cross-border purchase. Companies from outside Russia have the opportunity to sell a diverse range of products at competitive prices. This means that foreign retailers have a good opportunity to tap into this new market.
So, what are the most popular marketplaces in Russia to sell your goods? Unlike in European countries like the UK, Germany and Italy, the e–commerce giants like Amazon and eBay are absent in Russia. It's important, therefore, to get to grips with the best local platforms.
Wildberries is the leading online retailer in Russia, selling 37,000 different brands of clothing, shoes, cosmetics, household products, electronics, books, jewellery, food and much more. On average, the company processes 750,000 orders online every day.
To start selling on Wildberries, you need to fill out a registration form and submit an application on the supplier registration portal.
Ozon was founded in 1998, and is one of the most popular marketplaces in Russia, attracting more than two million active users every quarter. It offers 24 different product categories on site, and over 4 million listings. You must register as an authorised seller to sell your products on Ozon. The process of selling and shipping internationally has been made easier thanks to the fact that Ozon was the first Russian marketplace to open up cross-border deliveries.
Yandex is Russia's biggest search engine, and in 2000, it launched Yandex.Market. It attracts more than 1.9 million unique visitors every month, with products across a range of categories from clothing to household goods. You can start the registration process by signing up for Yandex Mail.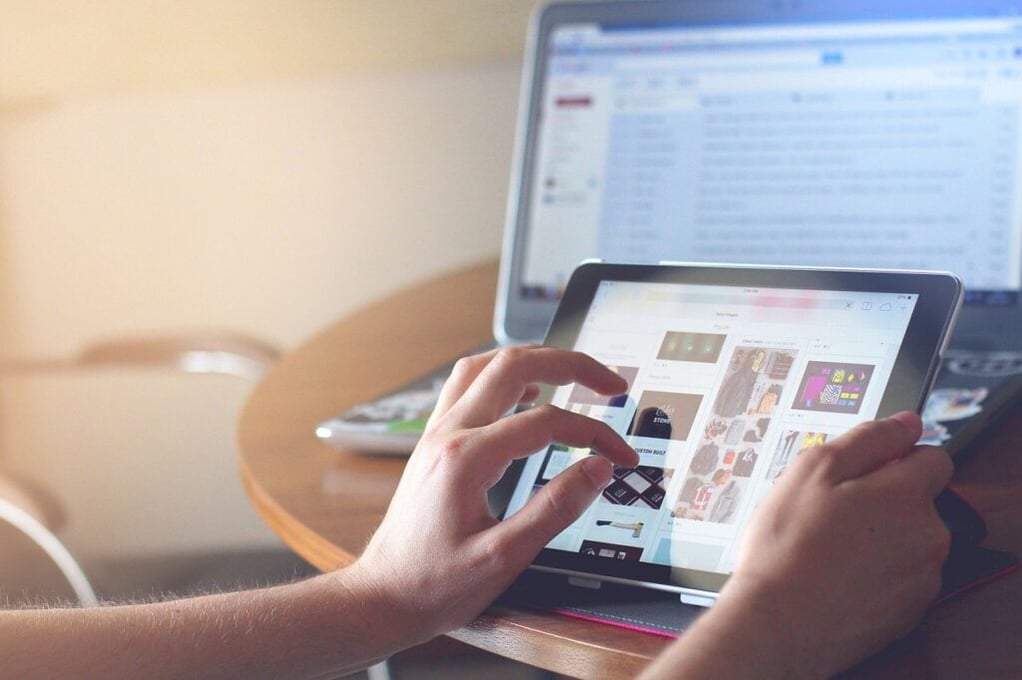 Boxberry's tips for selling in Russia
We recently wrote about how to ship to Russia with Boxberry International.
We've asked for their top tips and tricks for how to expand your e–commerce business in the Russian market.
They have some great ideas for creating brand awareness and establishing a solid customer base in Russia.
Arrange a promo campaign with local influencers
Social media is popular in Russia. This is a great idea for getting your brand name out there and reaching potential customers. In 2019, the average amount of time spent on social media on a daily basis was 2.5 hours. YouTube was the most popular platform for users aged between 18 to 24, whilst users aged 25-35 most commonly used Instagram and Facebook.
YouTube has been the most popular platform in Russia over the last few years, and by the third quarter of 2019, it accounted for 87% of users countrywide. Vkontakte, or VK, is another popular platform, with an 83% penetration rate across the country. Instagram and Facebook are also well-used, but LinkedIn, Twitch and Tumblr are the least popular social media channels.
So, depending on your target audience and the type of products you sell, you should consider carefully what the best social platform is to promote your products, and what influencers you should team up with.
Translation and localisation
As with any international selling, it's important to ensure your website, social channels and apps are all translated and localised. Less than 5% of Russians speak English. 72.4% of consumers worldwide say that they'd be more likely to buy a product that has information in their own language. These two factors combined highlight how important it is to ensure your content is in Russian.
Besides, Russians mainly use the search engine, Yandex, rather than Google or other alternatives. Yandex has its own methods of optimisation that are different to SEO tactics for Google. It's important to follow these otherwise you run the risk of users not finding your site when they search for relevant products.
Sell on marketplaces
We've listed the most popular marketplaces in Russia above. If you're not sure where to begin, just get in contact with Boxberry International. They have a solution for foreign companies and are happy to help you get started selling in Russia!
Interview with Boxberry CCO
We were also lucky enough to get some time with Alex Krasnov, CCO of Boxberry International. We grilled him on how to expand your e–commerce business in Russia and got some great advice.
What is the greatest challenge in approaching a market like the Russian one, which is not well-known, but is of interest to a lot of e–commerce merchants?
"Well, the challenge lies in specific culture – for instance, we Russians use our own social media and search engines, and mostly do not speak foreign languages fluently. A translated website might be your competitive advantage, but it's not that necessary – many successful foreign e-shops are popular despite not having a Russian version of their websites. Believe me, if you sell hobby supplies or unique products, people will find a way to overcome the language barrier.
At the same time, the greatest challenge is to actually make a decision to start doing business in Russia. Though the customs legislations differ from those in Europe or the USA, Russians are quite like Europeans. They enjoy shopping for clothing, accessories, cosmetics, and buying luxury goods no matter the volatile economic situation. Russian market lacks high-quality products in many categories like fashion and cosmetics, so a Western name brand may boost product sales in Russia."
What reassurance would you like to give to foreign companies approaching the Russian market for the first time?
"To start doing business in Russia, try one or two easy selling methods to see how it's going. Sell on Instagram or through Russian marketplaces – we'll show you the way. It is the most low-budget way to test the waters, as you will not need to make a Russian version of your website and conduct localized marketing activities. And if you're afraid of Russian customs legislations and restrictions, we've got you covered. All the difficulties associated with customs clearance and personal data operation are on us."
Start shipping to Russia with ShippyPro
Now that you know the best ways to start selling in Russia, why not starting using the easiest way to ship, track and return your orders?
ShippyPro offers an easy-to-use, all-in-one dashboard to help you manage and keep track of your customers' orders, with several features designed to make your life easier including:
If you already have a ShippyPro account, all you have to do is integrate Boxberry with your ShippyPro account! If you don't yet have a ShippyPro account, what are you waiting for? Register today.

ShippyPro Team
ShippyPro is the complete shipping software for online and offline retail. With Label Creator, Track & Trace, Easy Return and Analytics features, our software simplifies your shipping operations. ShippyPro integrates with over 160 couriers and 80 sales channels, making it compatible with a wide range of products and use cases.