How to Move Your Business Online

By
ShippyPro Team
·
6 minute read
Do you own a SME and are wondering how to move your business online? There's no doubt about it, it can be a daunting prospect. The way consumers look for and purchase goods is rapidly changing, and it's important for any business to be responsive to customer needs. Learn how to move your business online and make the transition much easier for you and your business with the help of Google's free tools. From setting up a website to getting your business on Google Maps, they've got everything you need to ensure you can adapt to fast-changing consumer behaviour.
Create a Business Profile
Setting up a free Google My Business Account is a great way to easily connect with your customers, as they'll be easily able to find you on Google Search and Google Maps.
When you set up your Business Profile, you can manage how your business appears on Google Search and Maps, customising it to include all the information people need to know. When people search for your business, or products and services which you offer on Google Search or Maps, your Business Profile will be shown to them.
It's a great way of improving your presence on Google Search and Maps, giving you the power to engage with customers who search for your business. You can add your business details to your profile, including address, phone number, website and opening hours, as well as post photos of your products, add special offers and respond to reviews left by customers.
By strengthening your online presence, you can attract new customers who might not have found you otherwise, as well as helping existing customers to find specific information like your contact details.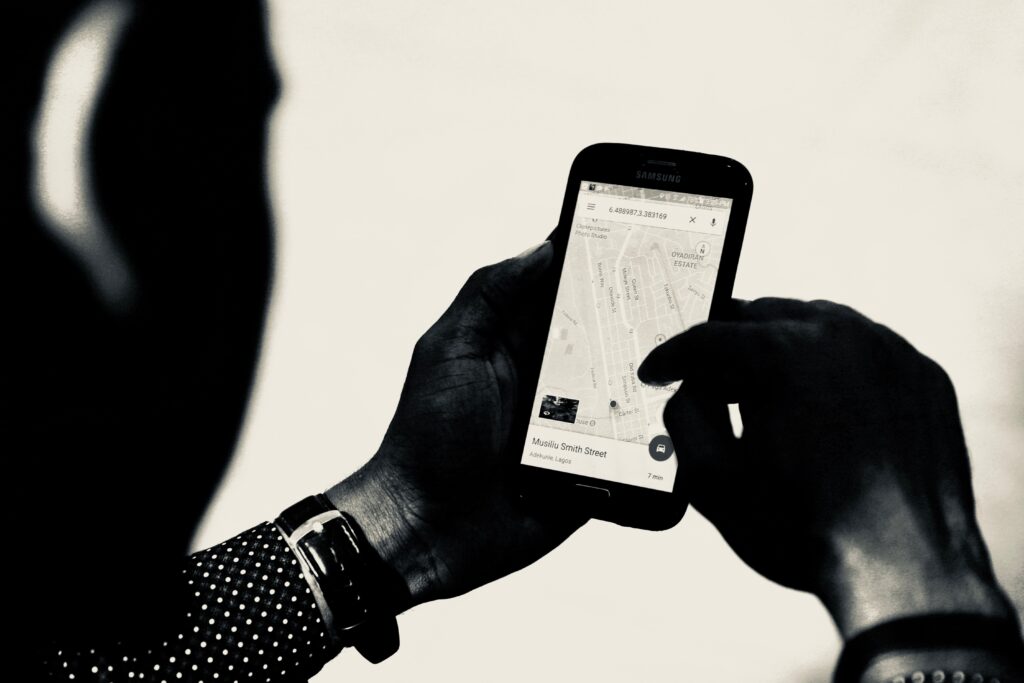 Set up your Business Profile
It's easy to create your Business Profile. Navigate to Google My Business and either set up or log in to your Google account.
Then, just type in the name of your business and select "Create a Business with this Name". From here, you can add if there's a physical location for customers to visit, for example a bricks and mortar store. If your business doesn't have a physical location, just add the area in which you're based – you can also add if you serve customers outside of your area, for instance if you ship further afield.
From here, you can add in all the relevant information about your business, including your business address, website and contact details.
Google will then have to verify your profile, which can take a few days, and once it's been verified you can log back in to add more information, upload photographs and add a description that will help you stand out to customers in the search results!
Follow the step-by-step video from Google and set up your Business Profile in no time at all.
Posts on Business Profile or social media
Keep in touch with your customers (and say hi to potential new customers) through regular posts on both Google Business Profile and your business' social media platforms.
You can post your offers, events, products or services directly to Google Search and Maps through your Business Profile. Posts are a really good way of engaging with your audience and keeping your presence up-to-date on Google. You can show customers and potential customers what's unique about your business, and build up relationships.
When you post on Google, make sure that it's genuinely useful for your customers. Keep it short and inspire users to take action. Any photos you use should be well-lit and in-focus.
When you publish posts, they'll appear in your knowledge panel when users search for your business. Posts will be live for 7 days, but you can extend them for up to 14 days. This means they're always showing the latest information about your business, so make sure you regularly post relevant content to keep everyone up to date!
Creating your posts
There's a whole host of things you might want to create posts about, depending on your business. For example:
New product launches
Products coming back in stock
Events
Special offers
Sales
Company announcements
Showcase top-sellers
Videos
GIFs
Photos
Polls
Whatever you post, it should be relevant to your business, and help users to get a better understanding of who you are and what you do.
Here are some things to think about when creating posts:
High quality: Proofread your post before you publish it to ensure it's professional and represents your business in the best light
Link to trusted websites
Consider regulated goods: if your business is in an industry that's regulated, such as alcohol, tobacco or adult services, you can post but you're not allowed to post content related to your products themselves. So you'll have to get creative!
Family-friendly: Make sure your posts are suitable for everyone, and don't include anything offensive or explicit
As recommended by Google, there are five key steps to writing a killer post:
Post type: Think about what action you want to inspire customers to take with your post. Are you promoting an event? Do you have new products or an offer to share? Whether you want to encourage customers to visit your store, order online, or attend an event, it's important to have a clear idea of this before you post.
Photos/videos: Make sure to add great imagery to your post to grab customers' attention. For posts, photos must have a minimum resolution of 400px wide by 300px tall, in JPG or PNG format. Videos can be a maximum size of 100MB.
Title: You have 58 characters for your title.
Add more details: The character limit for posts is 1,500, but the ideal length is between 150-300 characters. Keep it short and sweet whilst getting your point across!
Call to action: Include a clear and engaging call to action, so users know what to do next. Consider using "buy", "book online" or "learn more".
Once you create a post, you can even share it to your social media channels to generate extra interest.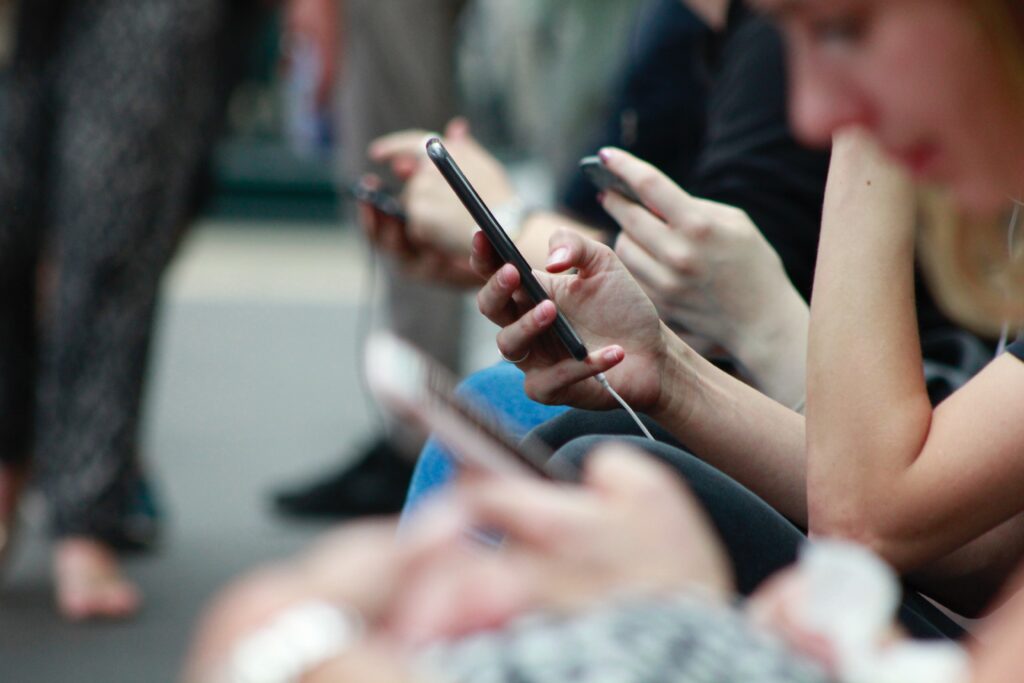 Build your first website for free with Google
One essential if you're wondering how to move your business online is to have a website. If you don't already have one, then Google can build your first website for free – perfect for establishing your business online and attracting new customers.
A professional website really is a must-have for any business, as nearly 70% of consumers agree that they're more likely to buy from a business that has a website over one that doesn't.
Google will automatically use information from your Business Profile to create your website, and there's no maintenance required as the website will automatically update as you make changes to your profile.
You can customise the site by choosing your own site theme from a range of beautifully-designed templates, and adding buttons to your site to encourage users to book a service, buy a product, call or send a message. You can also showcase what makes your business unique by adding photographs and services. All of these features are designed to boost conversions and drive up your sales.
To create your free Google website, simply choose a free domain name, and you'll be up-and-running with a mobile-friendly website in minutes.
Create a free YouTube channel
Want to know how to move your business online? Turn to video marketing! Video is a fantastic way of reaching out to new audiences, and customers are increasingly using video to discover and connect to new brands. YouTube, the world's largest video network, is the perfect way to get started with creating video content. Did you know that YouTube is also the world's second-largest search engine, second only to Google? YouTube has over 2 billion monthly logged-in users, who watch 1 billion hours of video per day. That's a huge number of potential customers who are out there waiting to discover your brand!
Once you've set up your YouTube channel for free, it's time to get creative making videos that showcase your business and your products. There's a few things to think about when creating your first videos. Who do you want to appeal to with your content? What do you want it to showcase?
It can be hard to come up with ideas, and even harder to know whether they're 'good' or not. That's why Google's come up with the ABCDs of effective creative. These are proven approaches to help your video ads deliver on your marketing goals.
Attract: Catch your audience's attention from the very start with a powerful hook
Brand: Introduce your brand or product, and try to show it in a natural way
Connect: Explore different ways to connect with and engage your audience – try humour or suspense, for example
Direct: Give viewers clear calls to action so they know exactly what to do next, whether that's signing up for your newsletter or buying a product
Breaking down the ABCDs
To attract your audience, ensure you use tight framing on your subject, and show multiple shots in the first five seconds. Both of these tactics will engage users and get them hooked into watching more of your ad. Visual imagery is also really important for heightening user emotions, as is opening the video with a shot of people, if they feature elsewhere in your story.
To showcase your brand, it's best practice to introduce it within the first five seconds of the video, and if there are people in your video, they should mention your brand. You should also be sure to use your brand colours and logo in the video, to help users remember them at a later date when they might be looking to make a purchase.
Your videos should connect with your audience and make them feel something about your brand. A great tactic is to use emotional levers such as humour or suspense, if it's in-keeping with your brand's tone, to increase engagement and foster an emotional connection.
You might think you should keep your ads subtle, but it's important to direct users into taking action. Inspire viewers to take action by showing limited offers, or use a specific call-to-action to encourage viewers to visit your website, search for a particular product, or make a purchase.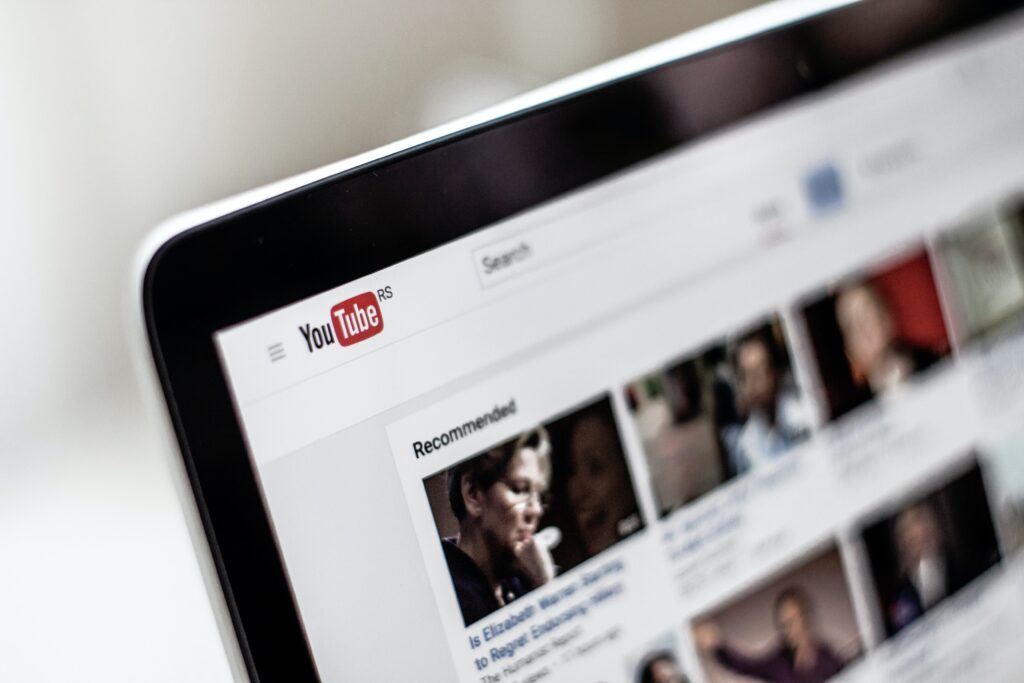 ShippyPro for your ecommerce shipping strategy
Once you've nailed your online presence with a website, Business Profile and YouTube channel, you'll need to start thinking about your ecommerce shipping strategy – an essential for asking how to move your business online!
ShippyPro offers a great service for online merchants looking to simplify their shipping strategy and have everything they need in one easy-to-use dashboard. You can integrate ShippyPro with stores and carriers, so you can manage everything all in one place.
A complete shipping hub for ecommerce, it offers great features including:
Track & Trace, for sending branded shipping notifications and keeping customers up-to-date on the status of their order
Label Creator, allowing you to automate the printing of shipping labels in one easy click
Easy Return, an all-in-one portal to reduce the headache of dealing with customer returns
Live Checkout, offering your customers multiple delivery options at checkout including real-time shipping rates and pickup locations
Try ShippyPro for free with a trial of 30 days, and discover how to move your business online today.