The complete 2023 retail and ecommerce marketing calendar

By
Martina Elizabeth Di Carlo
·
6 minute read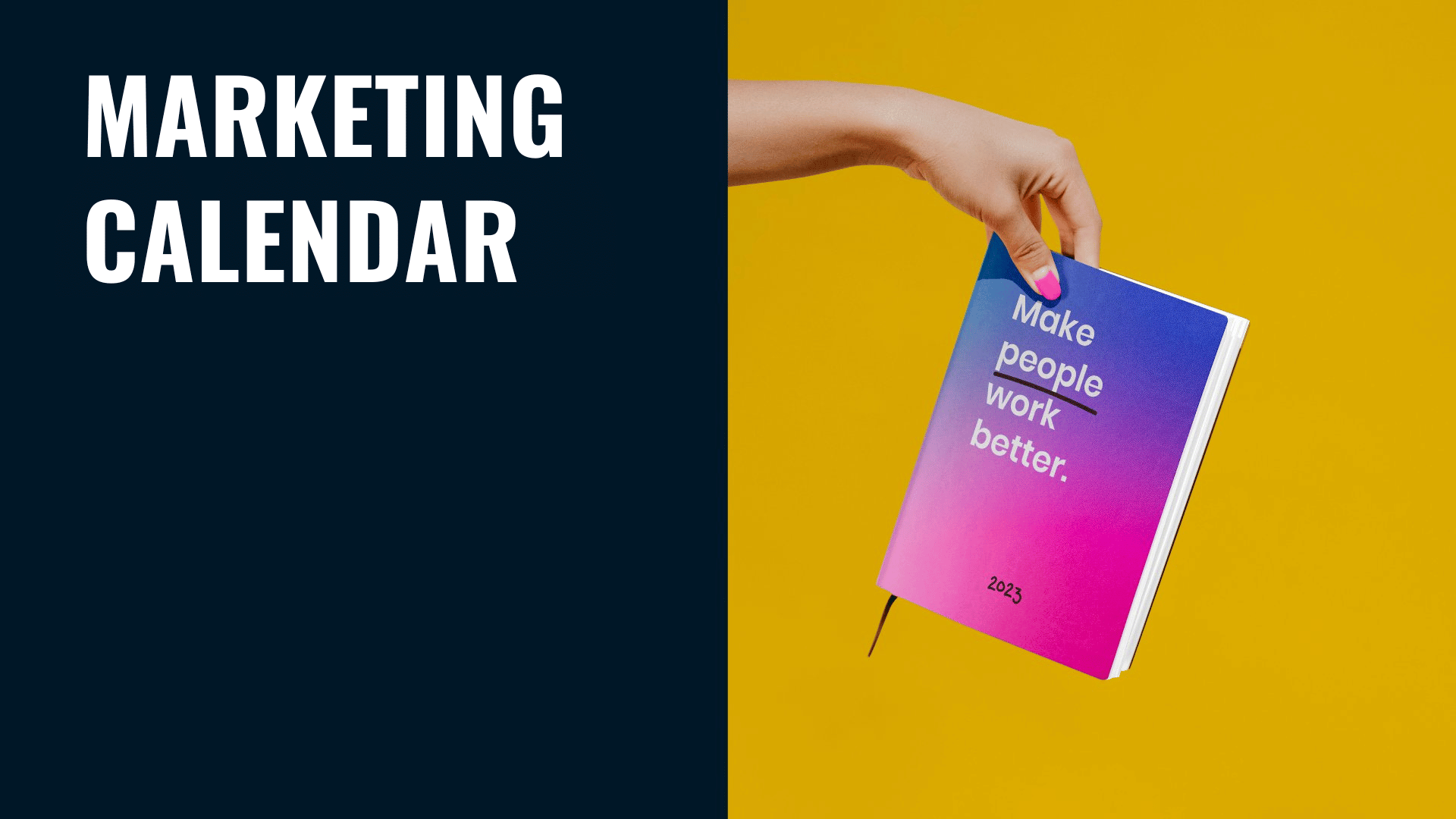 You should always keep important dates in mind to plan promotions and sales accordingly.
Planning them in advance is key to campaign success and engagement and this is where a marketing calendar comes in handy. But what is a retail calendar and how can it actually benefit your business? A retail calendar is an overview of the most important dates, activities, and events for the upcoming year that businesses use to plan specific campaigns, product launches and optimise their sales strategy.
Good news! We've done the boring part for you and put together the most complete month-by-month marketing calendar to help you keep track of every event. No more missed opportunities but planned ideas to increase and target your sales!
Here's our detailed holiday calendar and ecommerce calendar to jump into 2023 with a brand-new appeal.
January · February · March · April · May · June · July · August · September· October · November · December
Most important dates for ecommerce in UK and Europe

January
January is one of the best months for consumers and retailers, as it inaugurates the new year, offering everyone a fresh start. Remember, many people make a New Year's resolution, and although most of them are likely not to commit to it, you can still inspire them and give them great ideas.
Also, consumers can't wait to spend their Xmas money on post-holiday sales. They'll be on the lookout for attractive opportunities, and you can find creative ways to make new customers discover your brand.
Dates to remember in January
1st January – New Year's Day
1st – 31st January – Dry January
1st – 31st January – Ginuary
1st – 31st January – Veganuary
6th January – National Shortbread Day
16th January – Blue Monday
22nd January – Chinese New Year (Year of the Rabbit)
25th January – Burns Night
26th January – Australia Day
27th January – Chocolate Cake Day
How brands celebrate Blue Monday
Pret a Manger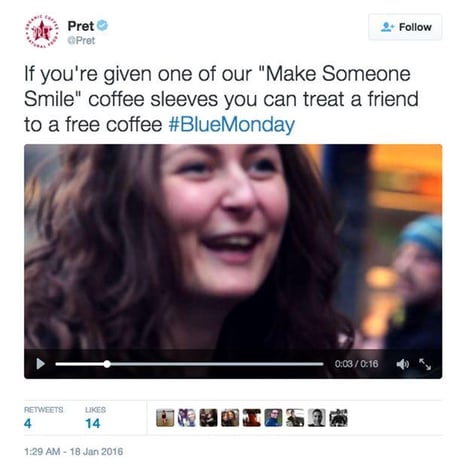 Café chain Pret a Manger subverted Blue Monday in their own way. They decided to spread some joy and enable 100,000 customers to make someone smile by giving them a free drink on the day that is known as the most depressing day of the year.
Nothern Rail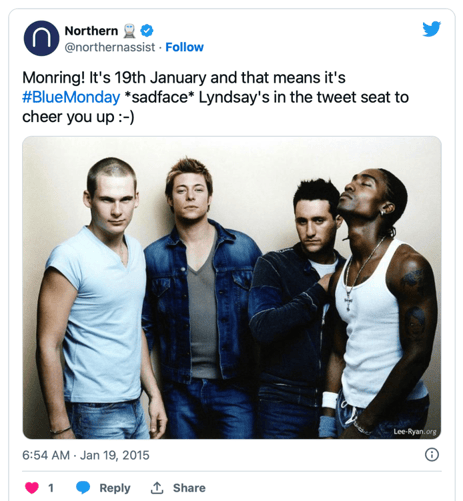 Tesco
February
February is a month for free thinkers, dreamers, lovers, and food lovers. From LGBT History Month Day to World Nutella Day, National Pizza Day or Love Your Pet Day, February could really help you develop valuable ideas.
Dates to remember in February
1st – 28th February – LGBT History Month
4th February – World Cancer Day
5th February – World Nutella Day
5th February – Yorkshire Pudding Day
9th February – National Pizza Day
14th February – Valentine's Day
17th February – Random Act of Kindness Day
20th February – Love Your Pet Day
21 February – Shrove Tuesday
21 February – Pancake Day
22 February – Ash Wednesday
March
March brings along a happy, cheerful mood, with sunnier days, flowers blooming and making way for spring. You can inspire and engage your audience with themed email campaigns or become more colourful on social media. Even some green will do when Saint Patrick's Day is around the corner!
Dates to remember in March
1st March – St David's Day
2nd March – World Book Day
8th March – International Women's Day
9th March – Popcorn Lovers Day
17th March – St Patrick's Day
19th March – BAFTA's
19th March – Mother's Day
20th March – First Day of Spring
22nd March – Ramadan Start
26th March – BST starts
How brands celebrate World book Day
Bloomsbury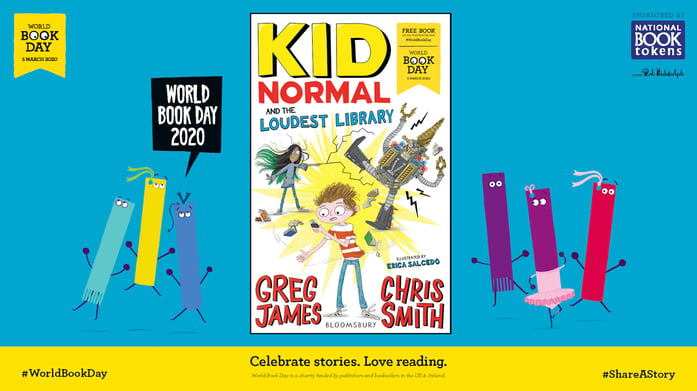 In 2020, for World Book Day, Bloomsbury and other UK publishing houses created various campaigns to focus on the importance of reading and literacy. They also encouraged staff to share their favourite books on social media with the hashtag #ShareAStory.
April
April too is a month full of great opportunities on the ecommerce calendar! From April Fool's Day to National Pet Day and Easter gifts, there are plenty of occasions to impress your audience. Don't wait too long to sort your April out in the best way!
Dates to remember in April
1st April – April Fool's Day
10th April – Siblings Day
11th April – National Pet Day
7th April – Good Friday
9th April – Easter Sunday
10th April – Easter Monday
19th April – Bicycle Day
21st April – National Tea Day
22nd April – Earth Day
22nd April – End of Ramadan
23rd April – St George's Day
May
May is the return of summer… and of surprises! There are some surprisingly interesting celebrations that you can use to intrigue your customer base and draw attention to your brand. And if World Baking Day doesn't resonate with you, you can always go for the plot twist and celebrate Star Wars Day in your own original way. Why not?
Dates to remember in May
1st May – Labour Day (UK)
2nd May – Early May Bank Holiday
4th May – Star Wars Day
11th May – National Eat What You Want Day
13th May – World Cocktail Day
16th May – International Day of Light
17th May – World Baking Day
20th May – World Bee Day
29th May – National Biscuit Day
29th May – Spring Bank Holiday
June
June is a busy month on the retail calendar. Apart from the single dates that could inspire your productivity, you can always create something big and meaningful on your social media or your email campaigns, engaging in a month-long event and supporting your community.
Dates to remember in June
1st June – Global Day of Parents
1st June – 30th – Pride Month
10th June – World Gin Day
15th June – National Beer Day (UK)
18th June – Father's Day (UK)
21st June – International Day of Yoga
21st June – Summer Solstice
21st June – Beginning of Summer
21st – 25th June – Glastonbury Festival
24th June – Midsummer's Day
How brands celebrate Pride Month
Lego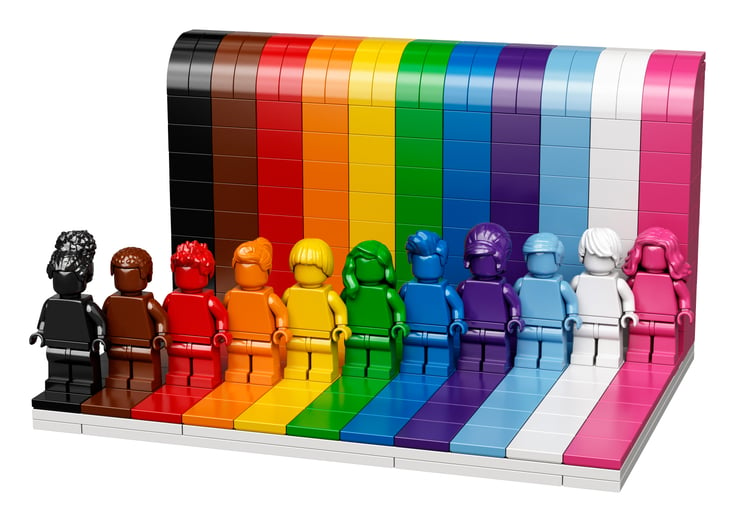 On June 1, 2021, LEGO launched the LGBTQ-themed set called Everyone is Awesome, with 11 monochromatic figures, each with an assigned colour, and 346 pieces creating a rainbow.
I wanted to create a model that symbolises inclusivity and celebrates everyone, no matter how they identify or who they love"
Dr. Marten's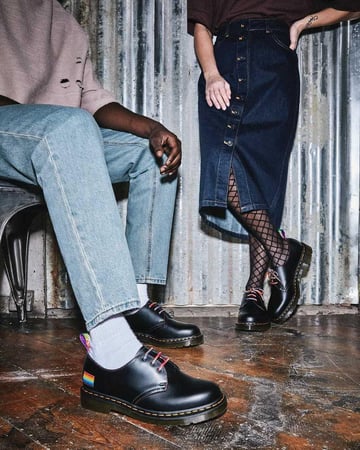 Dr. Martens, a well-known symbol of self-expression and freedom, decided to pay tribute to the Pride movement with a special rainbow edition.
Also, for Pride 2021, they partnered with The Trevor Project, the world's largest suicide prevention and crisis intervention organization for LGBTQIA+ young people, donating $100,000 to help share valuable resources with whoever needs them.
July
July may seem quiet, but business usually starts creating marketing strategies for the upcoming back-to-school excitement. Otherwise, there's always World Chocolate Day to cheer everyone up and make sweet tooths happy.
Dates to remember in July
3rd July – Wimbledon Starts (ends 16th July)
4th July – American Independence Day
7th July – World Chocolate Day
17th July – World Emoji Day
18th July – Islamic New Year
24th July – School Holidays (depending on school)
24th July – Back to School (ends early September)
30th July – International Day of Friendship
August
By now, holiday mode is already switched on for most people and getting consumers' attention may seem like a stressful activity. However, there will always be online shoppers around, and concentrating marketing efforts on specific targets could do the trick.
But remember, International Beer Day, Book Lovers Day, World Photo Day, National Dog Day, or International Cat Day will undoubtedly find an audience!
Dates to remember in August
1st August – Summer Bank Holiday (Scotland)
4th August – International Beer Day
8th August – International Cat Day
9th August – Book Lovers Day
19th August – World Photography Day
24th August – National Burger Day
26th August – National Dog Day
28th August – Summer Bank Holiday (England and Wales)
How brands celebrate International Cat Day
Sheba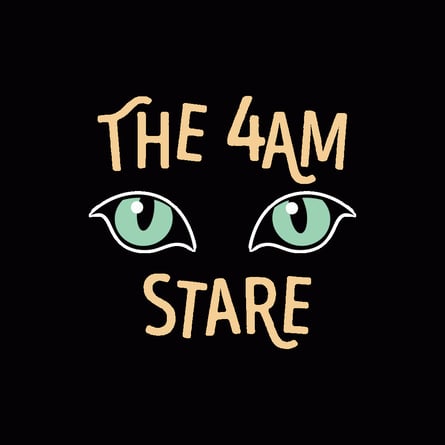 In 2020 for National Cat Day, the SHEBA cat food brand launched the #4AMStories campaign in solidarity with all those cat owners who know the feeling of being woken up early in the morning by a familiar meow.
Funko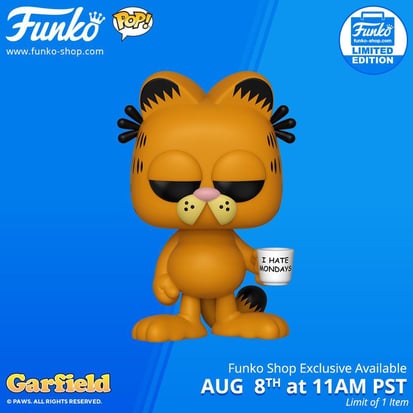 Charles M. Schulz Museum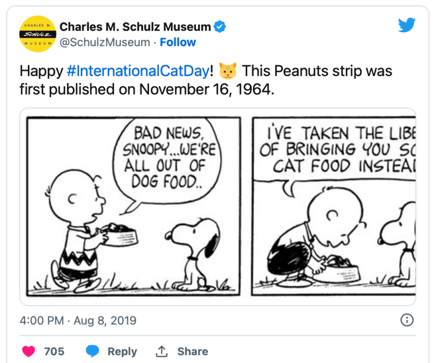 September
In September, most people are back from their holidays and children get ready to go back to school. No better time for themed promotions and discounts.
Dates to remember in September
1st September – Back to School (depending on school)
4th September – Labour Day (US)
6th September – Read a Book Day
12th September – National Chocolate Milkshake Day
16th September – World Guacamole Day
23rd September – Autumn Begins
27th September – World Tourism Day
October
October holds some interesting opportunities when it comes to marketing campaigns and events on the retail calendar. Apart from Halloween promotions and deals, there are important days that you can keep in mind if you want to support meaningful causes and raise awareness with your brand.
Dates to remember in October
1st – 31st October – Black History Month (UK)
1st – 31st October – Breast Cancer Awareness Month
1st – 31st October – Go Sober for October (Stoptober)
1st October – International Coffee Day
1st October – World Vegetarian Day
10th October – World Mental Health Day
16th October – World Food Day
22nd October – National Nut Day
25th October – World Pasta Day
26th October – National Pumpkin Day
29th October – National Cat Day
29th October – BST ends
31st October – Halloween
How brands celebrate World Mental Health Day
Headspace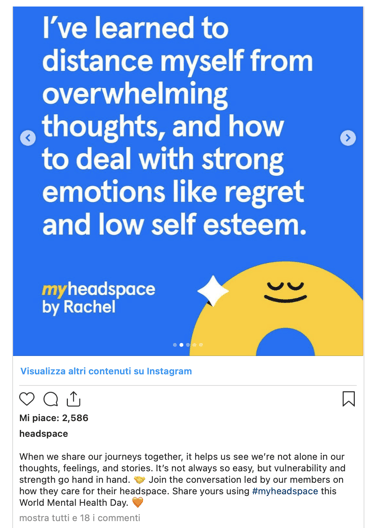 The app Headspace was created to support people in their wellness journey. It is a big name in the mental health industry, and it found an authentic way to celebrate World Mental Health Day with the #myheadspace campaign, combining videos from Mediation Teacher Sam Snowden and quotes from real Headspace users.
Spotify

For World Mental Health Day 2021, Spotify encouraged listeners and employees to "take a beat", and "tune in to yourself" to start a conversation on mental health awareness. They also created the Wellness Hub, where people can easily access mental health resources.
November
November is the most exciting and busy month for every online retailer. The week before Black Friday can be as nerve-racking as Black Friday itself. So, make sure you're on track with your promotions and your logistics too. High demand is a blessing only if you can keep pace!
Dates to remember in November
1st – 30th November – Movember (Men's Health Awareness Month)
1st November – World Vegan Day
5th November – Guy Fawkes Night
11th November – Remembrance Day
12th November – Remembrance Sunday
24th November – Black Friday
27th – November – Cyber Monday
30th November – St Andrew's Day
December
Demand is still extremely high in December, as everyone obviously looks for gifts and late Christmas gifts too. Promote your brand well and remember to make sure that your orders will reach your client's home in time for the big day.
Dates to remember in December
4th December – National Cookie Day
14th December – Christmas Jumper Day
22nd December – Winter Solstice
25th December – Christmas Day
26th December – Boxing Day
27th December – Bank Holiday
31st December – New Year's Eve
Now that we've explored the ecommerce calendar 2023 in detail, you can plan your promotions ahead and start focusing on new targets or ways to promote your products. Good luck!