Out now: Recommended Products for upsells using transactional emails

By
Giulia Castagna
·
1 minute read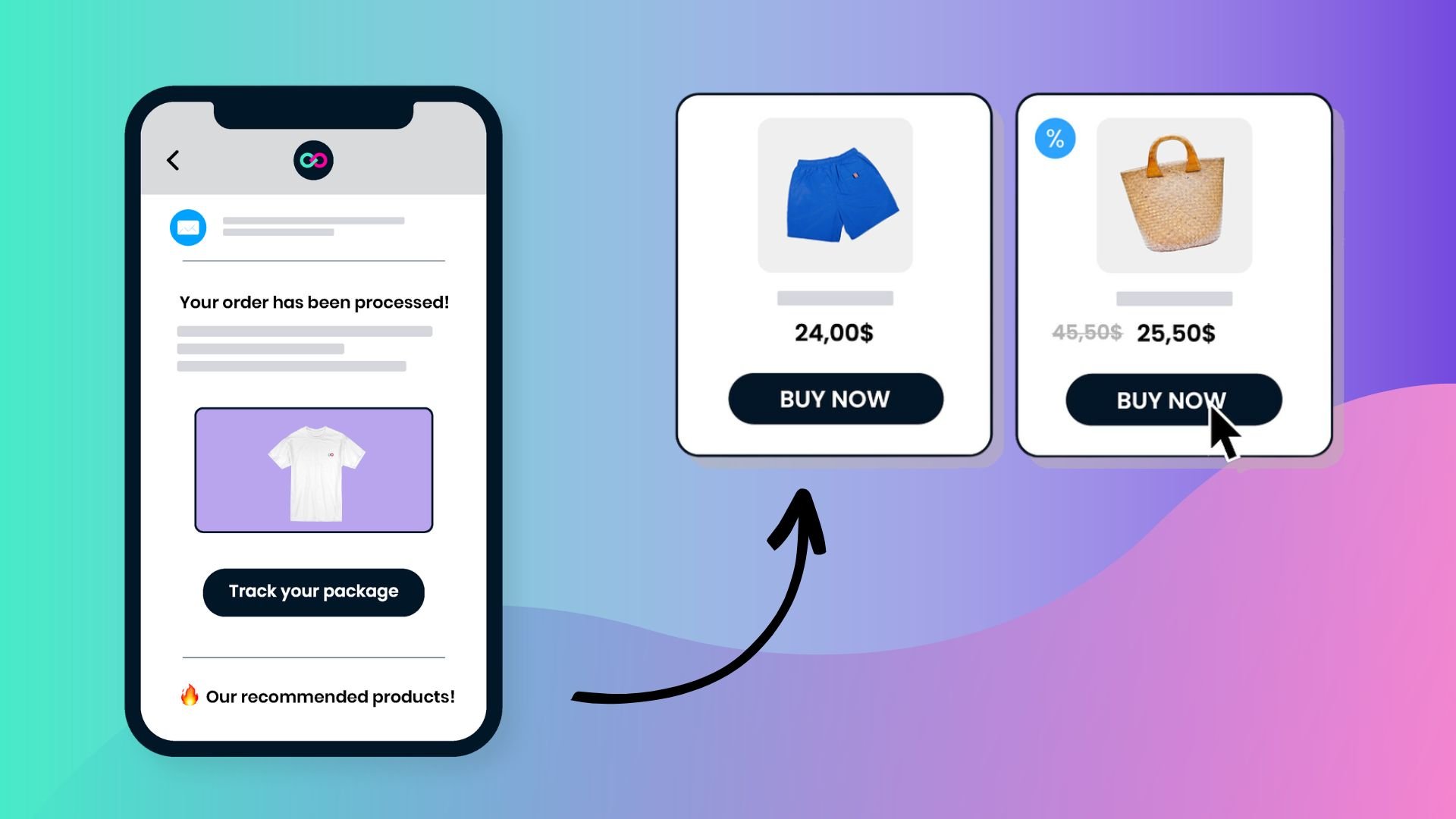 In the e-commerce world, customer experience is a key element to ensure business success. Customer satisfaction depends not only on the quality of the product purchased, but also on proper communication and interaction throughout the delivery process.

For this reason, we are pleased to announce our new feature Recommended Products!
What is Recommended Products?
This innovative feature allows merchants to include product recommendations directly in tracking emails, thus improving the customer experience and accelerating sales through upselling and cross-selling strategies.
4 recommended products statistics
54%

of retailers claimed that product recommendations act as the

key driver of the AOV

(average order value)

in customer purchase

[source]
Customers who clicked on the recommended products are 4.5 times more likely to add these items to their shopping cart and 4.5 times more likely to complete the purchase [Salesforce]
Users who clicked on a recommended product but did not purchase anything also recorded higher engagement rates. They were 20% more likely to return to the site at a later date [eMarketer]
Recommended products can account for up to 31% of an ecommerce's revenue [source]
Who is Recommended Products available for?
Track & Trace - Recommended Products is already available for all ShippyPro Professional accounts, and you can start using this feature right away.
What are the benefits for merchants?
Upselling
Product recommendations offer merchants a new opportunity to promote their products and boost sales. Tracking emails represent a critical stage, since the customer is highly engaged and interested in the order placed.

By showing related or complementary products to those already purchased, merchants can effectively encourage further purchases or increase the average order value.
Conversion Rate optimisation
Transactional emails have a very high open rate that ranges between 40% and 50% [source]. With such strong statistics, these communications represent a real opportunity to improve one's conversion rate, especially when it comes to returning customers.
Discover Recommended Products and start sending emails that inform and convert customers!

Giulia Castagna
Giulia Castagna is Sr. Content Manager at ShippyPro. She started writing at the age of 4 and hasn't stopped since. She talks about marketing, ecommerce and, on moonlit nights, even logistics.