How to open a WhatsApp Business account in 9 steps [2023 Guide]

By
Emily Browne
·
7 minute read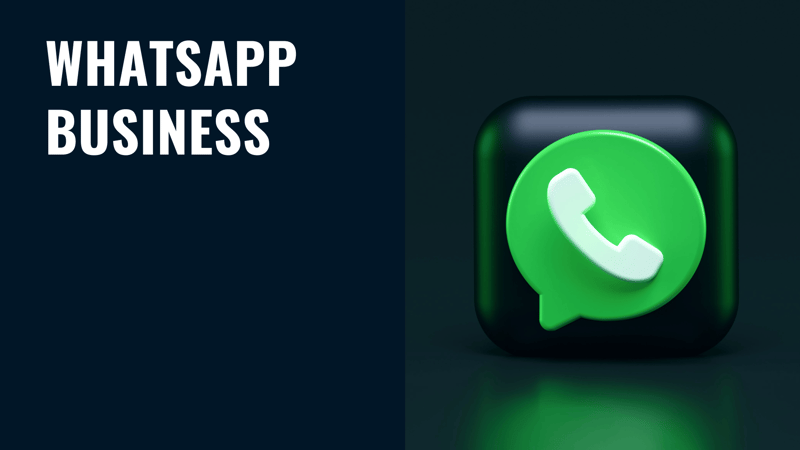 It's reported that over 2 billion people worldwide regularly use the mobile messaging service WhatsApp — and is the most popular messaging app in over 100 countries. Even if you never use the Meta-owned messaging app, it's very likely that you've heard of it.
However, you might not know much about WhatApp Business — WhatsApp's tool for entrepreneurs developed to help businesses stay connected to their customers. In this article we will break down everything you need to know about WhatsApp Business, its products, tools, how to set up a WhatsApp Business account and how it can help you achieve your business goals.
What is WhatsApp Business?
WhatsApp Business is a free-to-use mobile app that helps business owners communicate efficiently with their customers and grow their business. It offers tools that help you automate responses, sort messages and respond quickly to enquiries. WhatsApp Business allows users to create business profiles that directly message customers' personal WhatsApp accounts.
Rolled out in 2018, WhatsApp Business now offers entrepreneurs two solutions for managing and scaling their business using the app. These are WhatsApp for Business and the WhatsApp Business Platform.
What is the difference between WhatsApp and WhatsApp Business?
The main use of WhatsApp is for personal correspondence between friends and family. WhatsApp Business, on the other hand, is an app designed for business owners to connect with current and potential customers. Classic WhatsApp does not provide its users with any of the tools available on WhatsApp Business — in fact, commercial activity is banned on this version of the app. Business tools WhatsApp does now have access to are automated messaging, product catalogues or be able to organise and filter important customer conversations.
What is the difference between WhatsApp for Business and the WhatsApp Business Platform (API)?
The WhatsApp Business ecosystem offers two services for businesses: WhatsApp Business and the WhatsApp Business Platform. While this article will mainly focus on WhatsApp Business, it's definitely worth discussing the platform as well, as it's generally used as a way to scale your business if you're already using the app and want to get more out of WhatsApp's services.
The main difference between the two is that WhatsApp Business is a free-to-use mobile phone app which you can download straight to your phone through the Apple or Google Play Store. Once installed, the app can be used to engage directly with customers. The app advertises itself as best for small and medium businesses who want to create a more personalised relationship with their customer base and improve their overall customer service.
The WhatsApp Business Platform is an Application Programming Interface (API) designed to give business owners an interface to the WhatsApp platform. It almost acts as an expanded version of the free-to-use app, providing businesses with access to more tools, resources, data and professional customer messaging software. It's a better solution for medium and large organisations. Unlike the app, the API is paid-for by the business.
The API has many features that the app does not, including the ability to send promotional messages, create special offers or write newsletters to your target customers. It also guarantees data protection, allows the account to be accessed by multiple users and can even leverage chatbots to help you stay on top of your customer service needs. You also don't need a smartphone to have access to this version of WhatsApp Business — it can all be done from a computer.
The WhatsApp Business app is free-to-use, but if you want to upgrade to the WhatsApp Business Platform it will start charging you per conversation, which includes all messages delivered in a 24 hour session. That said, the first 1000 messages you use through the API will be free. This is why upgrading to the Platform only makes sense if you believe you will start receiving a large number of enquiries and messages every day. You can find more information on pricing here.
5 WhatsApp Business Features For 2023
There are many features of WhatsApp Business which small and medium-sized companies will find useful.
WhatsApp Business Profile
When you sign up for your WhatsApp Business account you will have the option to build yourself a profile which will be seen by your customers. In the profile you can tell your customers about your business, add your location and business hours, and catalogue your goods and services.
Automated Messaging
One big benefit of WhatsApp Business is its ability to send automated messages when you have a new enquiry so that you can stay connected with your target group even when you're busy. You can set Away messages so customers know when they can expect a reply. You can also create shortcuts for messages you frequently send so that you can respond to commonly asked questions much faster.
Labels
The app allows you to organise and filter important conversations so they're easy to find and access. You can create labels using different colours or names, and add them to an entire chat or certain messages within a chat.
Catalogues
The WhatsApp Business app allows you to list your goods and services in the mobile store front so your customers can easily see what you're selling. The app also lets you streamline order management by utilising a cart feature. Once your customer has the items in the cart and is ready to check out, your business business account will receive notification of the order as a WhatsApp message. The app also easily integrates with Facebook Shops which creates customised shopping experiences and integrates them across the Meta app ecosystem, keeping everything in one place.
Ads
WhatsApp Business offers a diverse group of content formats including lists, CTAs, links, images, video, etc for you to experiment with.
You can promote and grow your account through free WhatsApp entry points such as QR Codes, short links or action buttons on your Facebook Page and Instagram profile. You can also leverage Meta ads to boost Facebook posts that directly engage potential customers with your business through the app. You can also add a "Send Message" button to your Facebook Page to encourage people to engage with your products and services directly.
Benefits of using WhatsApp Business
Personal and Private
WhatsApp Business is a very useful tool for business owners who want to build stronger and more direct relationships with their consumers. The app allows you to create personalised automated messages, advertise special offers and chat directly with users which all helps your customers feel welcomed and taken care of — even if you can't be on your phone 24/7.
This will increase trust in your brand and keep customers coming back. In fact, studies have shown that customers spend up to twice as much when they're brand loyal. WhatsApp Business encourages loyalty by providing a human face to everyday economic activities.
Secure and Safe
All WhatsApp Business accounts go through a mandatory authentication process and are subject to the WhatsApp Commerce Policy so customer's know that the account is safe to use, offering peace of mind. Furthermore, you can use the account to share personal credentials, send order updates and provide assistance in a safe chat that is end-to-end encrypted.
Connects you with WhatsApp users worldwide
WhatsApp is the world's most popular messaging app, which means no matter where you are in the world, your customers will be able to contact you through the platform. The app helps you keep all the important information about your business all in one place — and connects you with people using WhatsApp on a daily basis.
This means that you're not asking potential customers to change websites or use a different social media app to learn more about you. You're meeting them where they already spend a lot of their time.
Free-to-use
Another great benefit of WhatsApp Business (and WhatsApp) is that it's free to use. In fact this is one the reasons attributed to WhatsApp incredible success. Unless you decide to integrate your account with the API, the app won't cost you anything to keep running alongside your other social commerce platforms.
Disadvantages of WhatsApp Business
There are some limitations to WhatsApp Business which can be fixed by moving your account to the WhatsApp Business Platform. While the free-to-use app has many great tools for showcasing your business and connecting with customers, the API offers improved GDPR data protection, allows you to use multiple phone numbers (not just one) and is much better at handling large volumes of messages.
Other disadvantages of WhatsApp Business include:
A limit of 256 contacts per broadcast list.
Only five people can use the account and reply to customer queries.
No analysis or reporting tools.
Limited automation options.
Data protection isn't guaranteed due to all customer data stored using a personal mobile phone.
How to set up a WhatsApp Business Account in 9 Steps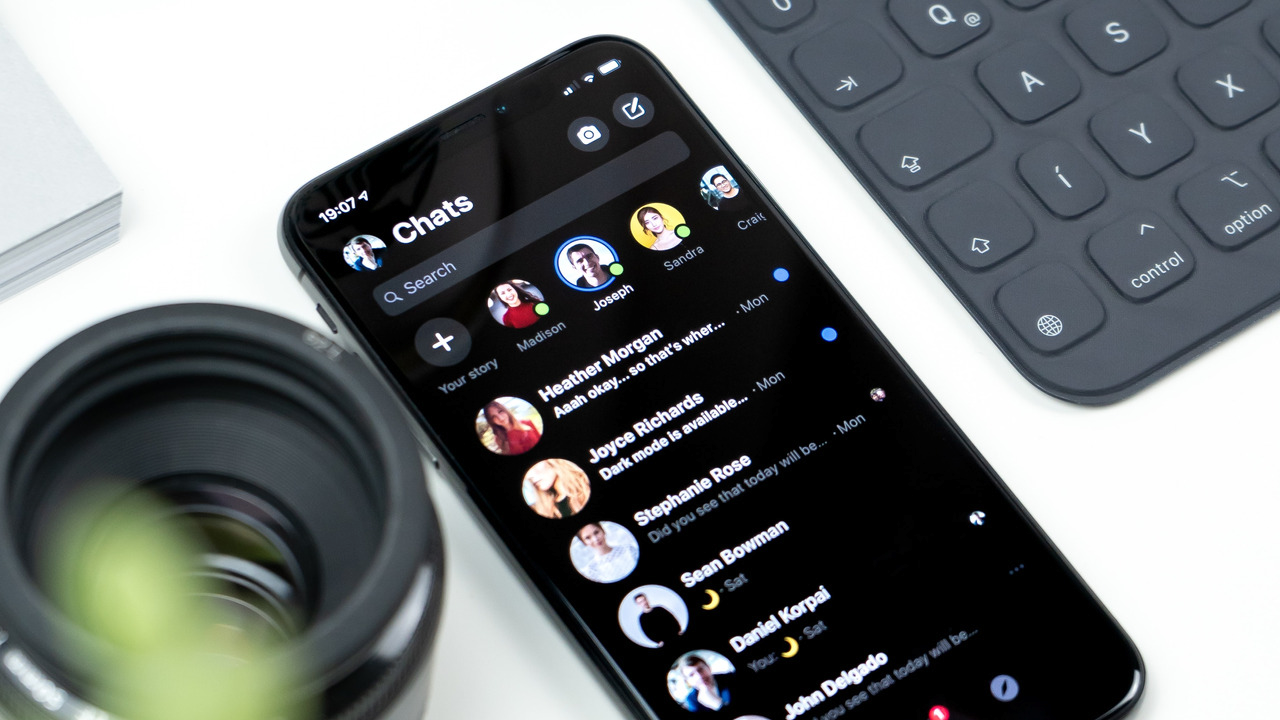 Now you know all the benefits and features of WhatsApp Business, it's time to set up an account. But how do you do that? Here is a step-by-step guide to setting up your brand new WhatsApp Business account.
Download the WhatsApp Business App from the Apple Store or Google Play Store. To do this, search for WhatsApp Business in the search bar and hit Download. Once the app has downloaded it will appear on your home screen.


Next click on the WhatsApp Business App to open it, review their terms & conditions and then select Agree And Continue.


Next you'll be taken to a registration page:
If you have a WhatsApp account: The Business app will prompt you to use the number attached to your WhatsApp account, and will transfer all your chats and groups over to your business account.
If you don't have a WhatsApp account: You will be encouraged to sign up using your mobile number. Select your country from the dropdown menu and enter the international phone number format. Click Done and then tap OK to receive your 6-digit registration code via SMS or phone call. Enter the code when prompted to complete your registration.
You will then be prompted to provide access to your Contacts and Photos. This will allow WhatsApp Business to access your phonebook and allow access to your videos, images and files (which you will need if you plan to create your catalogue.)


Fill in your account information. This includes your business type, profile picture and business name.


Build your Profile! To do this tap EXPLORE > Business profile. This is where you build your profile, adding important information such as business type, location, business hours, etc.


Begin chatting! You can now start connecting with your customers.


Connect: Link your WhatsApp Business account to your existing profiles such as websites and social media channels. This way your customers can see that they can easily and efficiently contact you directly if they have any issues.


Explore the tools. From here you can explore which tools you want to use to grow your business and connect with your customers; set up greeting and Away messages; start building your catalogue; showcase your brand to an international audience. You can do this by tapping More Options on Android or Settings on iPhone. Then tap Business tools.
WhatsApp Business is a great solution for small and medium businesses who want to foster a more personal relationship with their customers, showcase their catalogue of goods and connect with a worldwide audience. In the world of omnichannel marketing, WhatsApp Business offers a more personalised way to keep customers happy. It's also possible to scale your account if needed using the WhatsApp Business Platform, so you won't have to leave the world's most popular messaging app as your business takes off!

Emily Browne
Emily Browne is a writer for ShippyPro who blends her passion for writing with an interest in all things e-commerce. Emily strives to make complex topics more digestible, proving that the world of logistics isn't as confusing as it sometimes feels! Her expertise in supply chain management, coupled with a knack for storytelling, helps readers navigate the complex world of e-commerce and shipping.