How to find the best shipping software for ecommerce companies

By
ShippyPro Team
·
3 minute read
If you're looking to invest in your business, you need to know the best shipping software for e-commerce. Whether you're just setting up your e-commerce business or are at the stage of expanding an already existing one, managing your shipping processes can be difficult.
From packages getting lost to managing product returns, shipping can be a headache. As a seller, though, it's your responsibility to make sure that your products make it safely into your customers' homes. Luckily, there are plenty of products out there to help you do just that.
What is shipping software?
Shipping software is a platform that helps business to organise and manage the shipping of their orders to customers. This software integrates with your sales platform to make shipping quicker and easier, and it includes numerous features to support with shipping management.
With shipping software, you can print shipping labels in bulk, for example, and offer shipping notifications to ensure customers are kept up-to-date with the status of their orders.
What should ecommerce companies look for in shipping software?
There are particular features that you might want to look for when choosing shipping software to help you run your business. These are the top features your platform should include:
Integrations with major shipping Carriers
The more options your customers have when it comes to delivery options, the better. One of the main drivers for consumers when choosing a delivery option is whether it's free or not. In fact, in the United States, 82% of consumers reported that they were willing to buy more items in order to take advantage of free delivery. In Canada, 79% of consumers reported the same, whilst 7% worldwide gave the same response.
However, a significant minority of shoppers wouldn't opt to buy additional items in order to claim free delivery, which is why it's so important to offer your customers a choice. The best way to do this is by partnering with a variety of shipping partners. ShippyPro offers integrations with more than 135 Carriers and 64 Sales Channels, all ready to be connected in just one click. Let your customers choose what shipping Carrier works best for them and their situation.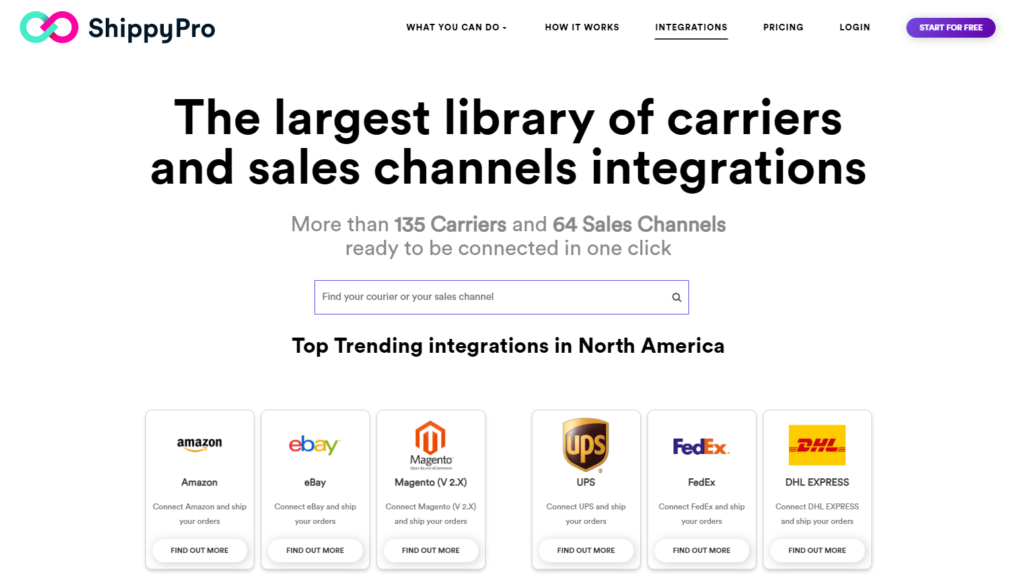 Label printing for customer shipments
Manually writing out shipping labels can be time-consuming, particularly for growing businesses. Label printing software makes it easy to keep on top of everything. With just one click you can import orders from all of your online stores. This allows you to see what orders haven't been shipped. Then you just need to select the unshipped orders, print the labels and send them on their way. It could save you up to 40 minutes every day with just one click.
Package tracking and notifications for customers
Track and trace is a must-have for any shipping software. With shipping notification emails, you can keep your customers updated on the progress of their order before they even have the chance to ask "where's my stuff?". And trust us, that's a question they will ask if you don't keep them updated! 82% of consumers say that it's important that retailers proactively keep them updated at every stage of the fulfilment and delivery process. Of that number, 85% prefer to stay updated via email.
ShippyPro's Track and Trace service keeps track of all your shipments in one easy-to-use dashboard. You can also create branded emails to let your customers know where their order is. Add branding and personalised notifications to create a truly personalised customer experience.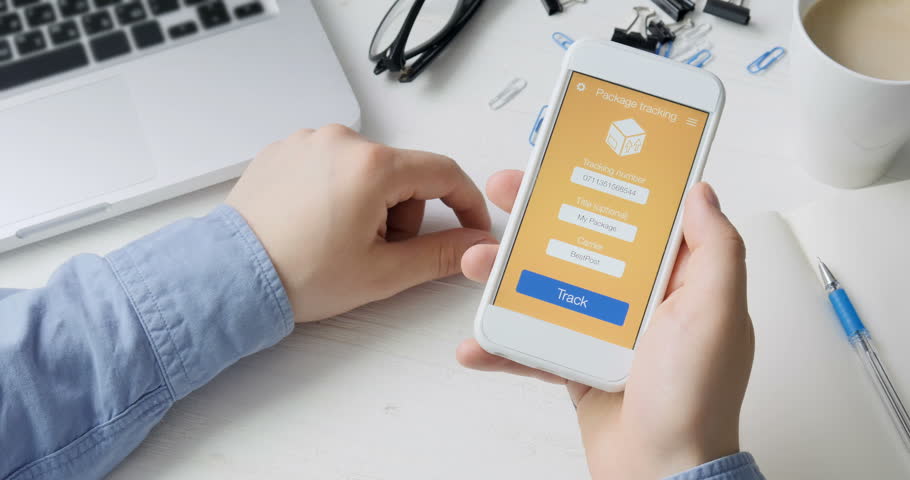 Automated returns process
Returns are one of the most difficult problems to manage in e-commerce – yet they're also one of the most common. A study by Navar found that 89% of consumers have returned an order they purchased online within the last 3 years.
A traditional returns process involves several stages:
Customer requests a return
Merchant approves or denies the return
A return label is created
Merchant puts the refund through
The returned merchandise is inspected
If this is being done manually, the process can take an incredibly long time. Make it easy for your customers, however, and you'll have a happy customer who's more likely to make a repeat purchase in the future.
Live checkout with multiple shipping options
In a survey of over 2,500 users, 47.4% of respondents said that they choose to use click and collect services in order to avoid shipping charges. A further 44.4% said that they choose click and collect so as to spend less time shopping in-store. It's hugely important, therefore, that you offer a variety of delivery options to allow users to choose the one that best suits them and their lifestyle. Live Checkout allows you to show real-time shipping rates for multiple delivery options along with the nearest pickup locations for multiple Carriers.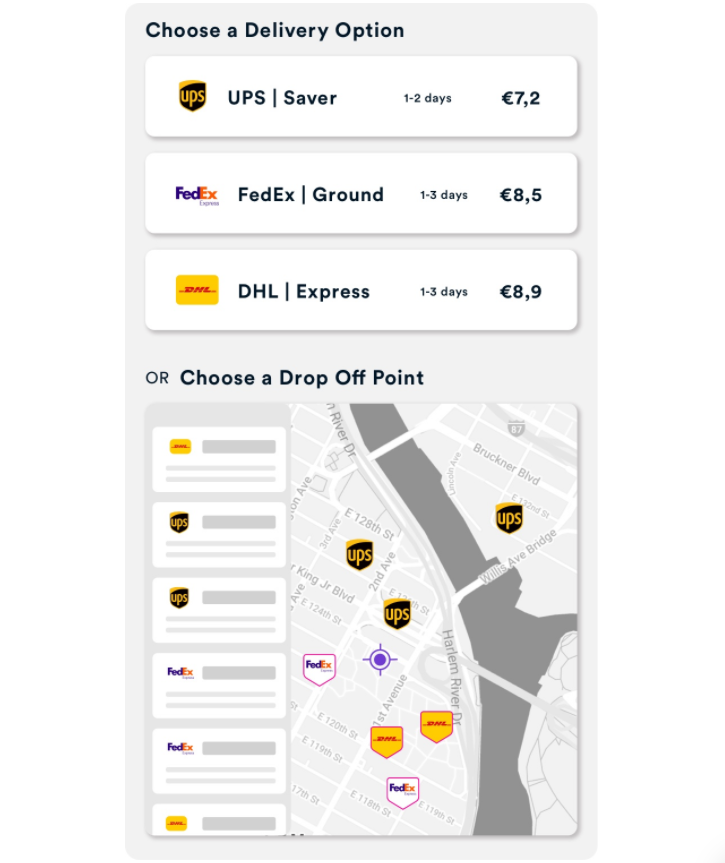 An API to integrate with other critical systems
The best shipping software offers access to everything you need all in one place. With ShippyPro's advanced APIs, enterprise businesses can improve the delivery experience for their customers at every stage from purchase to returns.
What is the best ecommerce shipping software?
If you're looking for the best shipping software for e-commerce, take a look at ShippyPro. But don't just take our word for it, as the reviews on Capterra speak for themselves:
"Saved me lots of time and money also ease of use"
"ShippyPro gave us a great help with extreme ease of use"
"Just a few clicks and the parcel is ready to be shipped. The customer gets informed all the way on the status and we're saving a lot of time since we implemented it"
From creating labels to live checkout options, ShippyPro offers everything both new and growing e-commerce businesses need. Sign up today to try it out for yourself, with a 30-day trial of premium features.