Cross-border shipping guide: internationalise your e–commerce strategy

By
ShippyPro Team
·
6 minute read
If you have an e–commerce business, one way to expand as a brand is by offering cross-border shipping. We've put together a guide with everything you need to know about how cross-border shipping can help you grow internationally.
What is cross-border shipping?
When a company decides to sell its products in another country, it has a couple of choices. You can choose to set up a warehouse in the new country to store your products, and ship internally. Or you can send out your orders from your existing warehouse in your base country. The latter is known as cross-border shipping.
It's a decision businesses should think carefully about, but there are several benefits of choosing to do cross-border shipping.
Things to consider
However, cross-border shipping isn't without its challenges, particularly when you're just getting started with it! There are a number of things to think about before you start shipping internationally, for example:
Localising the content on your website so it's tailored to customers in the countries you're planning to ship to
Review competitor pricing in your destination country to ensure you're not over or underpricing your products to your new market. Update your products up your e–commerce store so that they're in the relevant currency.
Consider offering different payment options to appeal to your target market. Customers in other countries may typically pay by different methods than users in your own country.
Deciding on an international returns policy. This should be prominently displayed on your website.
Consider which shipping Carrier or Carriers you're going to use to fulfill your international orders. Remember that international shipping will take longer than local shipping. You need to be transparent about this with your customers, and ensure accurate information is included on your website and in your email notifications.
What are the advantages of cross-border e–commerce?
You might be asking yourself if expanding your business internationally is worth it. There are certainly plenty of advantages! Let us tell you how cross-border shipping can help you grow internationally:
Explore new markets: expanding your business internationally opens you up to new markets. This could be hugely beneficial for expanding your customer base and increasing your brand awareness globally. Discover our "how to sell" guides on specific geographies: Western Europe, Russia, US part 1, US part 2.
Bigger audience = bigger revenue: the more countries you ship your products to, the more potential there is to grow your brand. This can increase your revenue, and allow you to serve more happy customers.
Increased product interest: product demand varies from country to country. So if you have a particular product that doesn't perform very well in your home country, there's nothing to say that it might not be a bestseller in a new destination. Shipping internationally can be a good opportunity to try out new product lines and see what works best for different customers.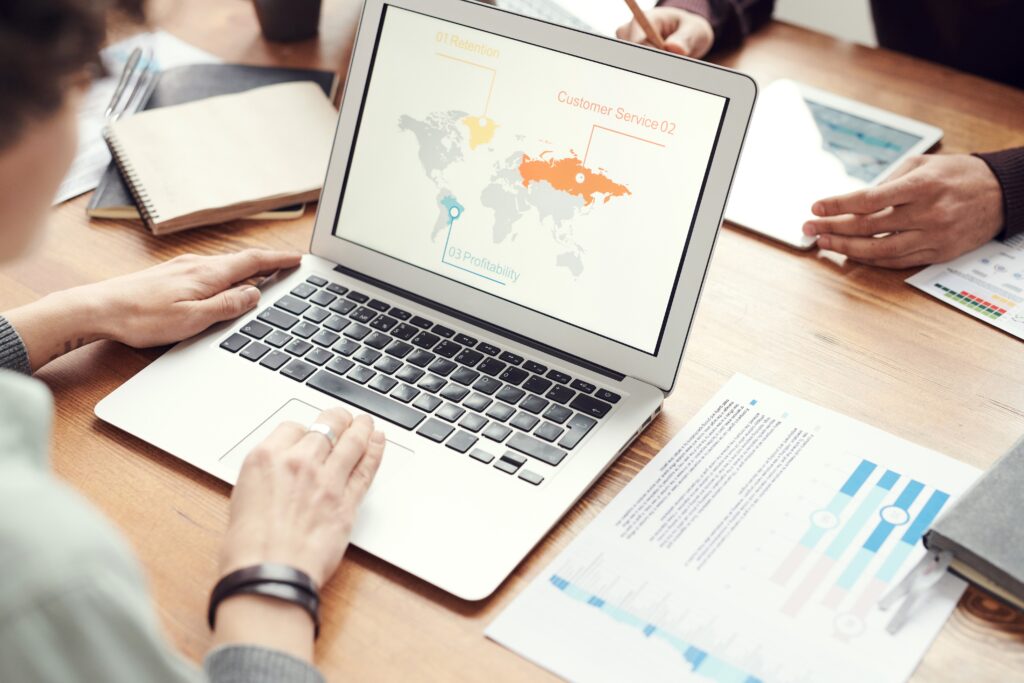 What are the opportunities of cross-border shipping?
Cross-border shipping offers a fantastic opportunity to take your business into brand new markets. The number of consumers who are using their spending power to buy internationally is increasing. A study found that 83% of shoppers in Canada have bought from e–commerce stores in other countries, as well as 81% of shoppers in Brazil and 78% in Mexico. In the USA, nearly half (47%) of all shoppers had purchased from stores outside of the country (UPS).
As long as you're offering great products at a great price, do customers really care where you're based?
Amongst the best opportunities of a cross-border shipping strategy we can find these ones about warehouse management:
Cost-effectiveness: It can be expensive to set up in another country. Rather than paying to store your stock in two locations, you'll just be paying to hold stock in your base country.
Fast reaction times: If only business always ran smoothly! We know that business doesn't always go to plan! If any supply chain issues arise, it should be faster and easier to deal with if everything is in one place.
Easier management: It can be easier to manage your business when all of your stock, staff and orders are all in the same location.
How to track your international shipments
As international deliveries can take longer than domestic ones, you'll want to know that your package is safely on its way to your customers. International tracking gives both you and your customer peace of mind that everything is on track. If something does happen to go wrong, then it's easier to notify your customer and find out where the parcel is if you have tracking in place. This leads to fewer delays in delivery times, and it safeguards against parcels getting lost in transit.
ShippyPro offers a Track & Trace service which automatically sends out shipping notification emails to keep your customers up-to-date on the status of their order. From one easy-to-use dashboard, you're quickly able to see whether there are any issues with late shipments, allowing you to reach out to your shipping Carrier to identify what the issue is. You can also proactively email your customers to notify them of the issue before it becomes a major problem.
The e–commerce businesses already using Track & Trace have found that there's been a 78% reduction in tracking enquiries. That leaves you with a lot of extra time to focus on growing your business, and learning more about how cross-border shipping can help you grow internationally!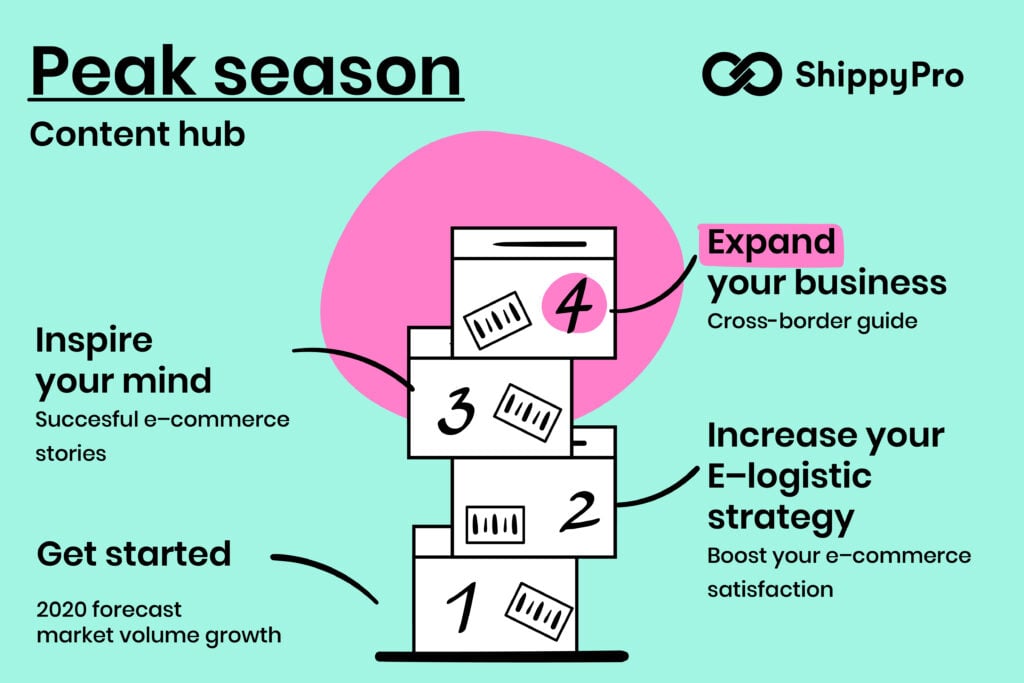 Adopt a multi-carrier strategy and rely on the right partners to succeed in cross-border shipping
One key aspect of how cross-border shipping can help you grow internationally is when you partner with the right shipping Carrier. Choosing the right Carrier, or Carriers, for your business can really help to improve the customer experience, growing your brand and increasing your global customer base.
How to choose the right shipping partner
There are a few key factors you should take into account when choosing a shipping partner. Think about the following points:
Shipping options offered: even when buying internationally, customers often want free or fast delivery. Carefully consider what shipping options can be offered with your chosen carrier. Usually, customers prefer to have multiple options so they can choose the one that best suits their needs.
Cost: what's the cheapest way of shipping internationally? Postal Carriers can be cheaper but are often slower. Specialist regional Carriers may be faster, but they'll also be more expensive for cross-border shipping.
Customs and duties options: do they offer Deliver Duty Paid (DDP) rather than Deliver Duty Unpaid (DDU)?
Customer service: what is the carrier's reputation for customer service like? Are they quick to respond to customer enquiries? Are their ratings good, or are there a lot of customers complaining online about lost or late packages?
Support from Carrier: does your Carrier work with customs clearing agents for the countries you're looking to expand to? If so, you'll benefit from their help in clearing customs more easily. This is a plus as it can be a tricky thing to navigate when you're new to it.
Multi-carrier solution
Rather than relying on one Carrier for all of your shipping, you could consider using multiple Carriers. This reduces the dependency on a single Carrier, which can be particularly useful during Peak Season like before Christmas.
If you use multiple Carriers, you may be better able to negotiate rates between them, getting a better deal for both you and your customers. You can consider as well partnering with a global delivery solution broker to build your international cross-border shipping strategy.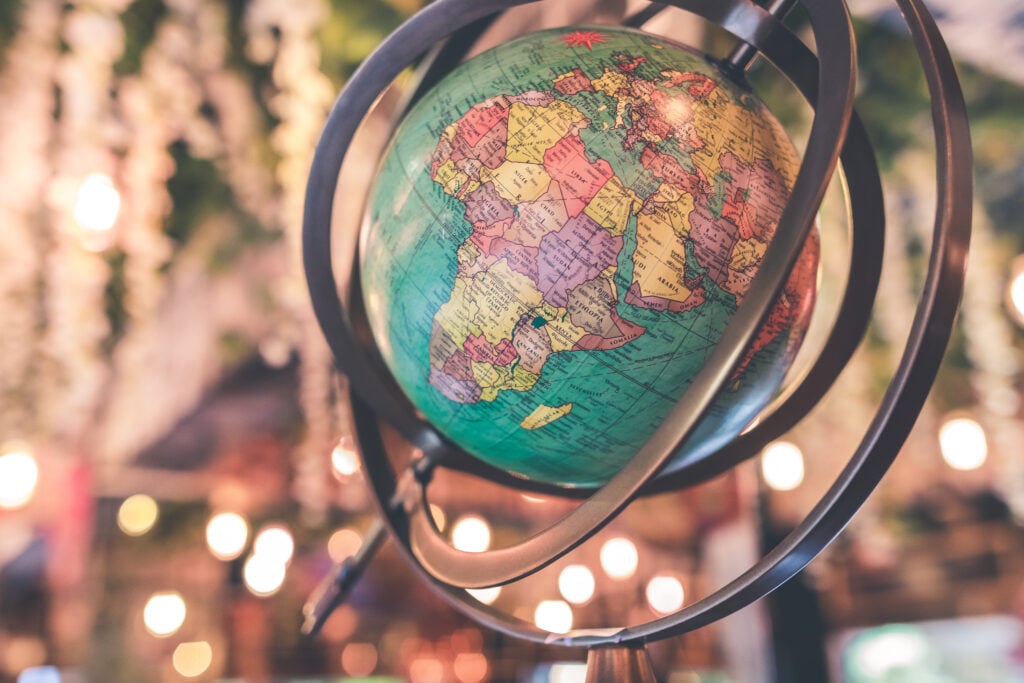 Continental and extra-continental cross-border shipping
There are different considerations to take into account depending on whether you're shipping within the EU, or outside the EU, as the regulations are slightly different. How cross-border shipping can help you grow internationally will vary from region to region, but here are a few pointers to remember.
Shipping within the EU – EORI number and EFTA
If your business is based in the EU and trades internationally, it must be registered with the national authority of the country in which it's based, and have an EORI number.
An EORI number is an 'Economic Operators Registration and Identification Number'. It's a system of unique identification numbers which are used by customs authorities throughout the EU.
There are some countries, specifically Norway, Switzerland, Iceland and Liechtenstein, which are part of Europe but aren't in the European Union. These countries have a special trade agreement with the EU as another customs union called the European Free Trade Association (EFTA). If you're shipping to these countries, you need to declare your goods at customs and provide a commercial invoice.
Shipping within the EU – VAT
Currently, if your business is based in the EU, and you're selling goods to customers in another EU country, you usually need to register your business in that country and charge VAT at the rate applicable there. This doesn't apply, however, if the total value of your sales to that country falls below the limit set by the country for the tax year. Every EU member state has a different tax threshold.
The European Commission aims to simplify VAT obligations for companies that are carrying out cross-border sales, ensuring that VAT is paid correctly to the Member State of the customer. The proposed new rules will benefit businesses, as there will be a substantial reduction in cross-border VAT compliance costs. This means it'll be far less costly to trade across borders.
It also means that EU businesses will be able to compete on an equal footing with businesses from outside the EU, which don't have to charge VAT.
Shipping outside the EU – CN22 & CN23 custom forms
If you're shipping goods outside of the EU, there are two customs declarations needed: the CN22 form, and the CN23 and CP71 forms. These forms provide information about what's included in the package. Customs officials need these so they can determine what import duty to apply when the package crosses the border.
The CN22 and CN23 are different, and which one you should use depends on the weight and value of your package:
Packages weighing up to 2kg, with a value of up to €425 need a CN22 customs declaration
Packages weighing 2kg-20kg, with a value of €425 or more need a CN23 declaration
If you're using a CN23, you also need a CP71 dispatch form. This should be used like an address card on the outside of the clear documents wallet. It doesn't show the value of the individual items in the package.

ShippyPro Team
ShippyPro is the complete shipping software for online and offline retail. With Label Creator, Track & Trace, Easy Return and Analytics features, our software simplifies your shipping operations. ShippyPro integrates with over 160 couriers and 80 sales channels, making it compatible with a wide range of products and use cases.