The 10 fashion advertising strategies to sell more in 2024

By
Martina Elizabeth Di Carlo
·
6 minute read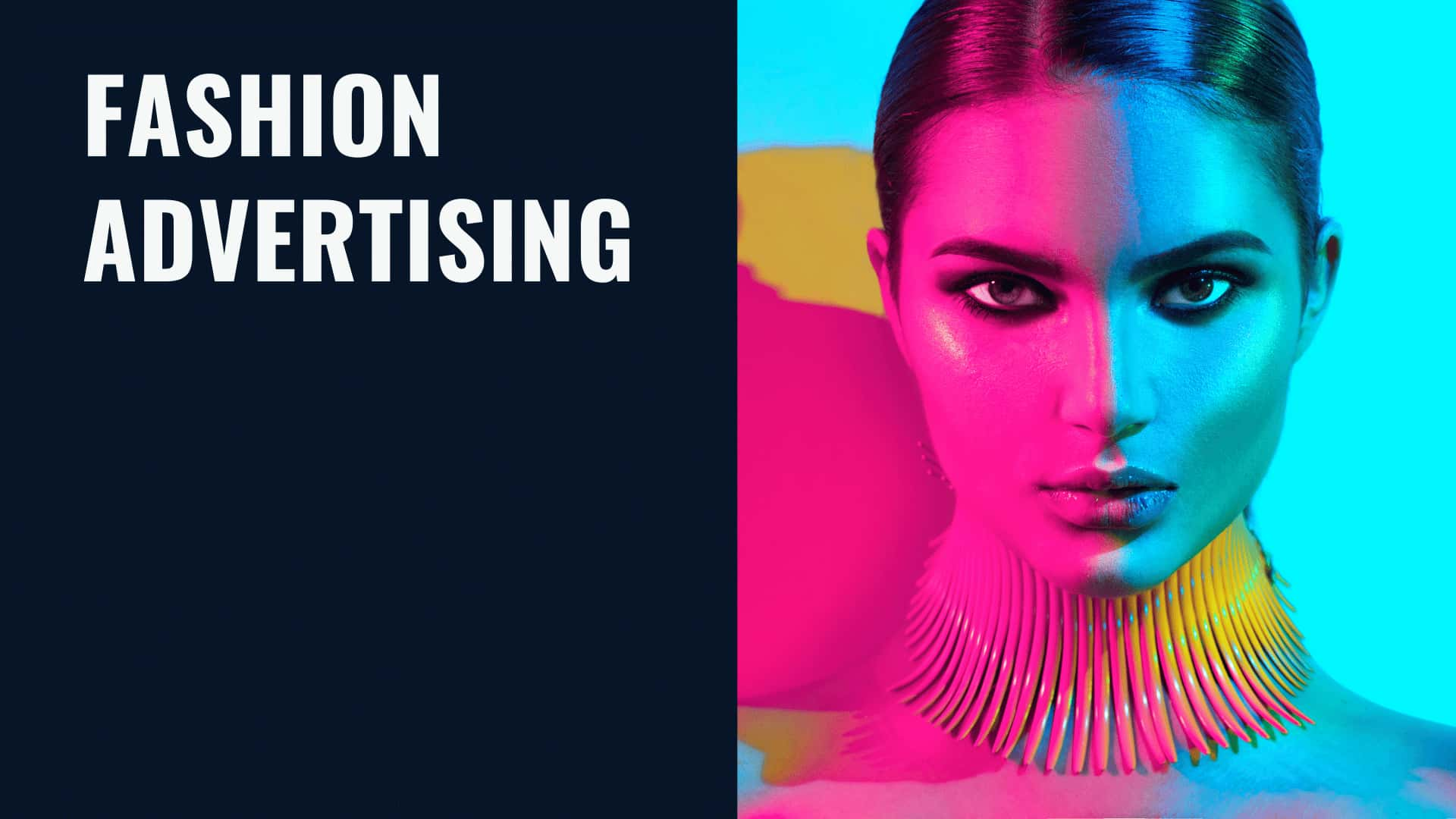 With consumer preferences constantly evolving, fashion brands must keep up with the ever-changing shopping habits of their customers. To remain competitive, they have to develop effective advertising strategies to draw attention to their collection, generating buzz and excitement around their products. In this article, we will explore how fashion brands can use advertising tactics and strategies to attract new customers and boost sales.
According to recent forecasts, the UK's advertising expenditure is expected to hit £41.8 billion in 2023. Additionally, estimates suggest it will exceed £48 billion by 2027.
Advertising media owners revenue in the United Kingdom (UK) from 2012 to 2027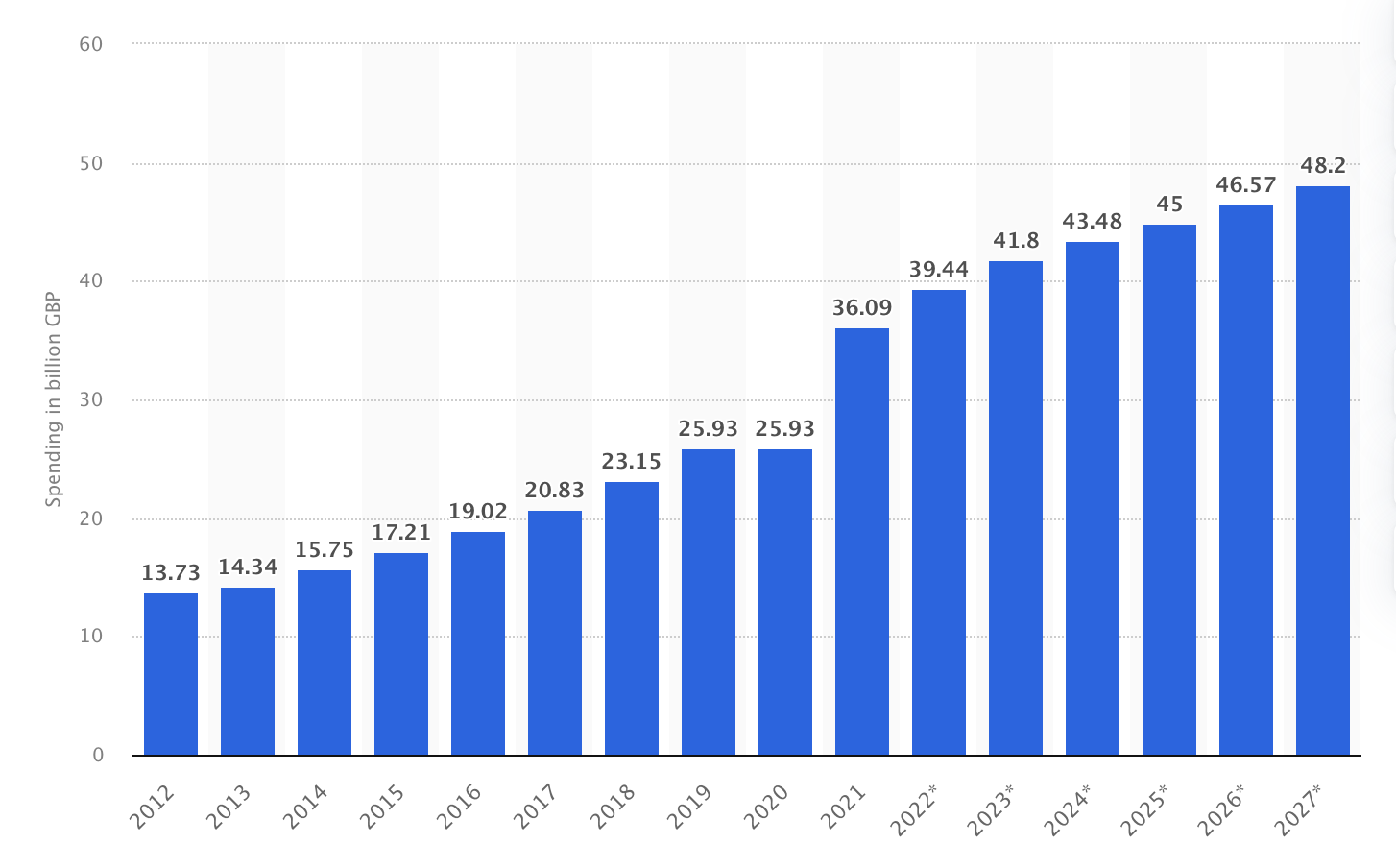 It was calculated that the digital is to be the largest medium in the United Kingdom in 2022, based on ad revenue shares.

What is fashion advertising?
Fashion advertising is the process of promoting and selling clothing, as well as other fashion items in different forms, from prints in magazines, ads on social media to commercials on television. The goal of fashion advertising is to develop an image or brand identity that captivates consumers and inspires people. This is why campaigns are often very creative or provocative. However, fashion is also a very competitive market, and companies usually invest large capital to produce high-quality campaigns.
Fashion advertising has been around since the 15th century. It has evolved over the years, becoming a fundamental aspect of the fashion industry. In fact, a successful fashion campaign can make or break a brand but what makes a fashion ad memorable?
6 tips to create successful fashion ads
The most important factors are creativity, originality, and timing. The best campaigns are those that manage to stand out, with striking visuals and copy in a world that is bombarded with advertising. Let's discover some useful tips to create successful fashion ads.
1. Create engaging visual content
Visual content is an essential part of your brand's communication and identity. It is often as important as words to attract and engage your audience. Create original, eye-catching images to spread your brand's message, utilising different platforms such as Instagram, TikTok, YouTube, and Snapchat to share visuals that illustrate your product in an exciting way. Also, sharing them on these social media platforms will connect you with your audience. Remember that building relationships with your customers and finding ways to engage with them is one of the key ingredients of content marketing. Content that is informative or helpful, as well as valuable, will encourage customers to connect with you. Use comments, messages, and reviews to interact with your clients directly and make them feel part of your brand.
2. Use influencers
More and more brands are partnering with influencers to reach large numbers of customers in a more authentic way. Using influencers to promote your product will help you increase your brand visibility and build awareness. More importantly, the way people buy nowadays is different, especially when it comes to younger generations. Supermodels and abstract campaigns are no longer as effective as they used to be in the past. Consumers get inspiration from real-life personalities who they can relate to. Influencers suggest, review, and show the products they use or wear in everyday situations, developing a narration that is much more realistic and comes across as more trustworthy. Often, influencers offer exclusive discounts too, which encourage people to try out what they see. Influencers' interactive content, such as polls and giveaways, will engage customers and increase your brand awareness.
3. Partner with other fashion brands
Partnering with other fashion brands will allow you to reach more people. Try working with companies that complement your product. It is a good way to expand your customer base and create more exposure.
4. Mobile advertising
It is extremely important to reach your audience where they are spending most of their time – their mobile phone of course. Statistics are clear: 60% of organic searches happen on mobile. Therefore, optimising your website for mobile and creating catchy, targeted as well as interactive ads on social media platforms like Facebook and Instagram is the key to making sure to strike your customers wherever they are.
5. Offer special deals and giveaways
Giveaways are a great way to connect to your audience and improve engagement on social media. Everybody enjoys having a chance to win something for free, so try and use this opportunity in a creative way to attract more people's attention. Remember that successful giveaways have a clear objective!
Creating special deals is also a good idea, especially if you keep track of the marketing calendar, which might give you interesting and original promotion ideas for your product. Check the marketing calendar we put together for you here to help you plan specific campaigns, promotions and product launches accordingly.
6. Optimise your products for Google Shopping Network
When you need or desire something, isn't Google research the first thing you do? This is why you should create and optimise your Google shopping section to drive traffic to your website and increase your chances of sales. Advertising on Google shopping requires a Google Merchant account to run your ads.
Iconic fashion campaigns: a brief history
United Colors of Benetton and Oliviero Toscani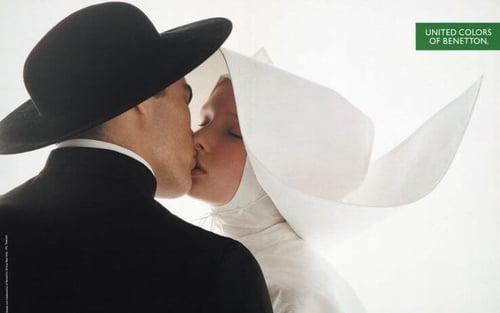 Benetton's iconic and provocative fashion campaigns directed by photographer Olivier Toscani in the 80s were avant-garde at the time because it was one of the first times the fashion industry was used to make social commentary. The campaigns addressed controversial topics such as racial and religious intolerance, war, AIDS, and poverty. These campaigns sparked debates and made Benetton and Toscani leaders in socially conscious advertising.
Yohji Yamamoto by Ferdinando Scianna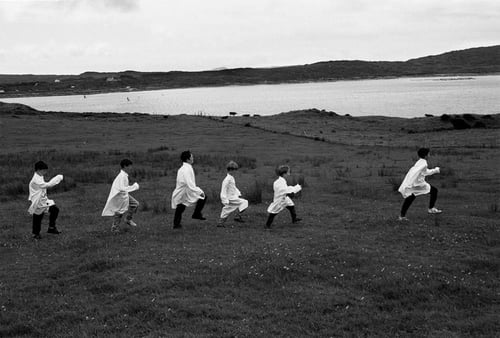 In 1993 Yohji Yamamoto launched a very intense and original fashion campaign. The photographs were taken by Italian photographer Ferdinando Scianna who approached the task in a unique way, as a reporter, creating pictures that are works of art.
Comme Des Garcons by Collier Schorr and Keizo Kitajima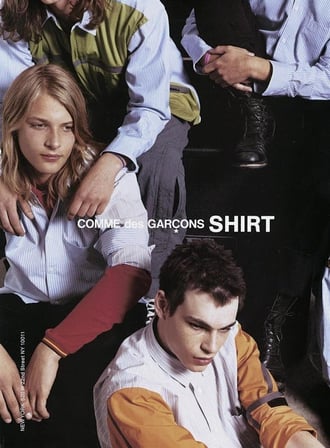 Source: Union Los Angeles
This campaign became iconic, with images that are both playful and chic. Comme Des Garcons collaborated with artists such as Cindi Sherman, Peter Lindbergh, and Keizo Katajima, who contributed hugely to the brand's success.
Diesel by David Lachapelle
In the 90s Diesel launched fashion campaigns that focused on social commentary. David Lachapelle's vision, who had a history of creating controversial and provocative art, undoubtedly contributed to the popularity of the brand. In fact, thanks to Lachapelle's unique approach to art, Diesel developed a narration that was both interesting and thought-provoking, solidifying their position as a leading fashion brand and increasing their visibility in the market.
GAP - Who Wore Khakis
In 1993 GAP launched the Who Wore Khakis campaign, which featured photographs of well-known personalities from the music, art, film, and literary worlds, wearing khaki trousers in their own personal style. The interesting aspect of this campaign is that there was no production or photoshoot involved. Instead, it took a very natural and intimate approach.
Marc Jacobs and Victoria Beckham
In 2008 photographer Juergen Teller shot these iconic images of Victoria Beckham in a shopping bag, creating stunning visuals, which inspired many other brands too.
Fashion Marketing ideas for 2023 and inspiring examples
Take a look at the best fashion advertising ideas and find inspiration for your brand.
1. Leverage UGC for marketing
UGC is content that is created and shared by users, typically in the form of reviews, testimonials, or social media posts. One of the most effective ways to incentivize UGC is to offer something truly valuable to your audience, like exclusive new products or behind-the-scenes access. This will encourage your audience to create and share content that will increase the visibility of your brand.
Burberry's "The Art of Trench"
Burberry recently launched the "Art of Trench" campaign, encouraging people to share photos of themselves wearing their iconic trench coats and published them on their website. In this way, Burberry cleverly combined curated content with crowdsourcing to reach younger generations too.
Asos "As seen on Me" campaign
Asos launched an interactive campaign called "As seen on Me", asking their community to share photos of themselves wearing ASOS products to publish on their website and feed. This benefitted the brand with huge engagement while offering style inspiration to their community.
Customers love being seen or heard. This is why UGC content is an excellent way to promote your brand without using supermodels but making people feel part of something exciting.
2. Cause marketing
Creating content that is educational, supports a cause or gives something back to the community is important for users as they are starting to make more informed purchasing decisions. Committing to sustainability or inspiring people to contribute to a healthier planet or way of living builds loyalty while driving positive change. People are becoming socially conscious buyers; they want to buy from those who do good for the world or the community.
TOMS shoes "One for One" campaign
With its "One for One" campaign, TOMS offered a pair of shoes to people in need for every pair of shoes bought. After the success of this initial initiative, the company launched the #withoutshoes campaign, donating a pair of shoes for every user who posted a photo of their shoeless feet on social media, reaching 100,000 donations.
3. Keep customers thinking of you
Creating campaigns that get stuck in people's heads is extremely difficult but essential if you want to sell.
Glossier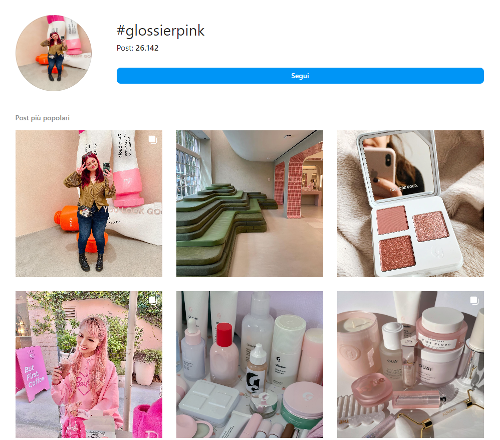 While other brands rely on a more diverse colour palette, Glossier made pink its signature shade. Obviously, it is a strategic choice, since pink relates to optimism and youth, all qualities that appeal to the millennial women who buy Glossier products. Pink has become so synonymous of Glossier that people started using the hashtag #glossierpink when they find the colour in everyday situations or everyday items.
How can it help you? Associate your brand with a colour, certain words, or a specific aesthetic so that people can easily recall it and remember it.
4. Be entertaining
Focus on creating long-term relationships with your customers, rather than bombarding them with boring ads or pushy selling.
Chubbies
Chubbies, a men's shorts ecommerce, built a brand on humour and fun. They created a unique marketing strategy, focusing on being entertaining, using witty humour, as well as engaging and surprising ideas. For example, they launched a campaign that uses visual irony to democratise the meaning of being a model, and even run regular comedy sketches on Snapchat that attract thousands of viewers.
Think about the characteristics that vibe with your community and develop a personality they would be fond of.
In conclusion
For every fashion brand, it is important to understand the community they want to target, the latest market trends and innovations, and how to integrate multiple tactics while still being creative. With the right awareness, businesses in the fashion industry can use these strategies to establish their own brand identity and have a significant impact on people.
For those seeking to elevate their advertising game in the fashion sector, here's a distilled list of 10 fashion advertising strategies:
Engaging Visual Content

Leverage Influencers

Collaborate with Other Brands

Optimize for Mobile

Special Deals & Giveaways

Google Shopping Network

User-Generated Content (UGC)

Cause Marketing

Stay Memorable

Entertain Your Audience
Understanding your target community, staying updated with market trends, and amalgamating various tactics with creativity will ensure fashion brands carve a niche for themselves and resonate with their audience in 2024 and beyond.

Martina Elizabeth Di Carlo
Passionate freelance copywriter, with a niche in ecommerce and logistics. When collaborating with ShippyPro, she loves writing about trends, marketing and communication strategies to help brands gain an edge in an ever-evolving digital landscape.