The Importance of Out-Of-Home Delivery in E-commerce

By
Emily Browne
·
6 minute read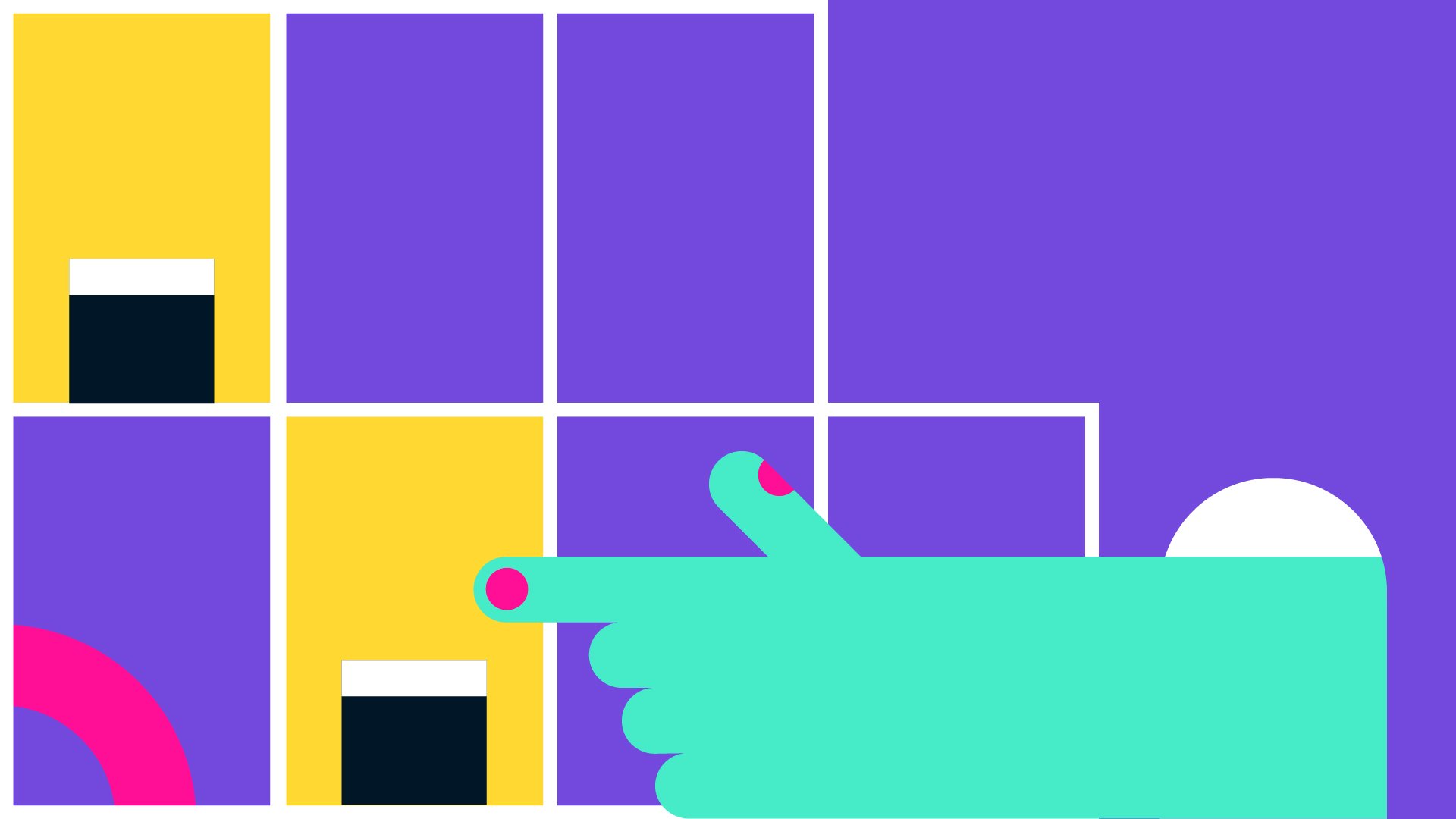 Your customers have bought your product, it's been picked and packed in the warehouse, and now it's on its way to its destination — the final step is delivery, also known as the 'last mile.' These days consumers expect fast, accurate delivery for their online purchases; either to their front door or an out-of-home (OOH) location.
Only 53% of UK e-commerce businesses offer OOH delivery to their shoppers. OOH delivery isn't as popular in the UK as it is in other parts of Europe, but given its convenience for consumers and delivery experts, that should change. This article will explore the benefits of OOH delivery for ecommerce, and why it should be included as a delivery option for selling online.
What is out-of-home (OOH) delivery in e-commerce?
Out-of-home delivery (OOH) is simply the process of delivering online purchases to a convenient location pre-determined by the customer for collection.
It's contactless, flexible, convenient and can be used to support cheap and easy returns. These are some of the various benefits OOH delivery can offer ecommerce businesses. There are two popular types of OOH delivery; Pick-up and drop-off (PUDO) at a specific location near the customer, and automated parcel machines, or parcel "lockers" (APMs).
What are the benefits of OOH delivery
While getting packages delivered straight to your door is the most convenient option for most online shoppers, it's not always 100% reliable. Difficulty finding the right address, making sure someone is home and delays from numerous stops could all result in lost or late delivery, which might impact your customer satisfaction. OOH delivery can be a way to bypass some of these issues.
More convenient and flexible
With thousands of locations (some with 24/7 access), OOH delivery is becoming more customer-centric and flexible. Rather than waiting at home to sign for a package, buyers can choose when it's convenient for them to collect it instead. The more locations, the more convenient the collection can be.
Decreases missed deliveries
Missed deliveries happen all the time, usually because someone isn't at home to receive their parcel or it ends up with a neighbour. OOH delivery helps combat this problem. When multiple packages are delivered to a location that is always able to receive them, the number of missed or returned packages decreases. For ecommerce sellers, this means less reverse logistics to contend with!
Better for the environment
OOH delivery can be a bit more climate friendly than more common delivery methods. Using centralised locations can contribute to environmental sustainability by optimising delivery routes to a single location, and therefore reducing the carbon emissions associated with failed delivery attempts and returns.
Improved customer experience
OOH delivery offers consumers another convenient delivery method so they have more choice and flexibility over how they receive their orders. Providing more options for delivery improves the customer experience.
Cost saving
For ecommerce businesses, OOH delivery can save money. Consolidating deliveries to be sent to centralised locations like lockers or shops can reduce the need for multiple delivery attempts and cut down on transportation costs, petrol and staff.
Offers better privacy
Some customers might not want their home address splashed all over the internet. OOH delivery options provide a fuss-free option for privacy conscious individuals. Sending a package to a store or a locker removes the need to share a hope address with an untrustworthy source or website.
Examples of OOH Delivery Methods
There are two types of OOH delivery that are largely used by delivery companies — pick-up and drop-off (PUDO) and automated parcel machines, or parcel "lockers" (APMs).
OOH pick-up and drop-odd locations (PUDO)
A PUDO location can be anything; a corner shop, petrol station, convenience store or package depot. It is a centralised location that will collect the package from the delivery driver on the customer's behalf, and store it safely until it can be collected.
The variety of locations that can become a PUDO spot means greater flexibility and convenience to consumers. Customer's will usually have a choice as to which location they prefer when organising delivery at check-out. They can choose locations near their home, work, children's school — anywhere that makes pick-up convenient.
Automated machines or lockers (APMs)
AMPs are automatic lockers which can usually be accessed using a unique code the customer will receive upon delivery, or with the click of a button on their smartphone. Lockers can be accessed 24/7, and will usually be located somewhere with easy parking to optimise pick-up times.
The difference between PUDO and APMs: Which is better?
Which OOH delivery system you use will depend on a few factors; location, flexibility, convenience and customer preference. There are benefits to both.
While PUDO tends to offer a greater number of locations, APMs are completely contactless and will eliminate any possible queues. They are also usually accessible 24/7 so you can pick up your package day or night. That said, PUDO locations tend to keep packages for longer than the lockers will before it's returned to the warehouse, and are more convenient for older people or those who aren't so technologically literate.
One of the biggest benefits of both OOH delivery options for consumers is privacy. By choosing an alternate location to a home address, consumers can guarantee their home address stays private.
What are the challenges of OOH delivery for e-commerce?
If there are so many benefits to OOH delivery for consumers and ecommerce businesses, why isn't it more popular? There are a handful of possible reasons.
Upfront investment
Setting up the necessary infrastructure for OOH delivery methods, such as partnering with locker providers or local stores, requires initial investment for the technology, hardware and operational logistics. There is also a need to collaborate with third-parties to establish partnerships and agreements for delivery, which can involve negotiation and ongoing communication.
Customer concerns and awareness
Customer's might not love the idea of their expensive purchase being sent to a strange location, and might not trust the level of safety in the location. They may prefer home delivery or post office pick-up. Some customer's might now even be aware of OOH as an option. E-commerce businesses should invest in clear communication strategies that inform customers about all the delivery options available.
Integration challenges
Integrating OOH delivery options into an e-commerce platform and then ensuring that this delivery process works seamlessly with existing orders and tracking systems can be challenging. More options means more logistics, but once you get the process going you'll find providing your customers with multiple delivery options will improve their online shopping experience, and will become another benefit of using your brand.
How to implement OOH delivery in e-commerce
If you're an ecommerce business looking to integrate OOH delivery options into your platform then there's a few things you should consider.
Is OOH Delivery suitable for your business?
The first question is whether out-of-home delivery solutions are suitable for your business. You want the option to have a demonstrably positive impact on conversion and customer experience. It also needs to fit into an existing roadmap, and become seamlessly integrated into the delivery options you already provide.
How to integrate OOH delivery options into your e-commerce platform
When you're considering OOH delivery solutions, it's important you start by doing your research. Look for established services that offer a network of pickup points, lockers, or retail store partnerships. Choose providers that align with your business needs and customers.
Once you have chosen which providers align with your business goals, you'll need to access their Application Programming Interface (API) or any available plugins/modules used by popular e-commerce platforms such as Shopify, WooCommerce, Prestashop, etc. If the software is available, you can integrate their services directly into your platform. You will then need to update your checkout process to include the new option to select OOH delivery.
It might also be beneficial to integrate real-time and location mapping services into your checkout to let customers search for nearby pickup points or lockers. You should also update your website to let customers know that out-of-home delivery is available.
Ways to ensure seamless customer experience with OOH Delivery
Once you've implemented OOH as an option, you want to make sure your customers benefit from it. This can come in the form of customer support and continuous data monitoring. Make sure your customer's have someone to contact directly if something goes wrong during the delivery process, and train customer service specialists to address inquiries related to OOH delivery. Provide clear instructions on how customers can select, track, and retrieve their orders from OOH locations. Use this feedback to make improvements to the integration, user experience, and any pain points customers might encounter. Use data from deliveries, returns, collections and customer feedback to optimise logistics.
Shipping companies offering OOH delivery in the UK
There are several popular shipping companies in the UK that have OOH delivery options.
DPD
DPD offers OOH (out-of-home) delivery options to effectively decrease failed delivery attempts and returns. They boast the densest parcel network in Europe, including shops, locker and urban depots, with most customers (95%) only 15 minutes from their nearest pick-up point. They have 70,000 PUDO points in 31 countries worldwide.
Hermes
Hermes operates a network of over 4,500 nationwide ParcelShops which are open 7 days a week. The ParcelShop service provides customers with a flexible option for receiving or returning parcels, and a click-and-collect solution for online retailers. Since the myHermes ParcelShops launched in 2012, 100% of all Hermes deliveries have been successfully completed.
DHL
DHL has roughly 12,000 automated Packstations in Europe. With their Packstations, you can receive and send parcels independently of opening times. To make use of the service you just have to sign up as a customer. These convenient, automated stations remain a "true breakthrough in parcel delivery" and the company is increasingly installing new Packstations in busy and urban areas to improve the service. They also have an abundance of Packshops connected to corner shops and convenience stores.