Merchandising Strategy for Holidays: how to attract customers?

By
ShippyPro Team
·
4 minute read
During the holidays, online stores face enormous competition to attract buyers' attention. This is why during this brief period, it is fundamental to have a well built online merchandising strategy.
Digital marketing experts estimate that the majority of people are exposed to up to 10,000 advertisements per day.
The bounce rate increases during the holidays, especially in the United States where sales increase on average12% for Thanksgiving and 5.2% for Black Friday.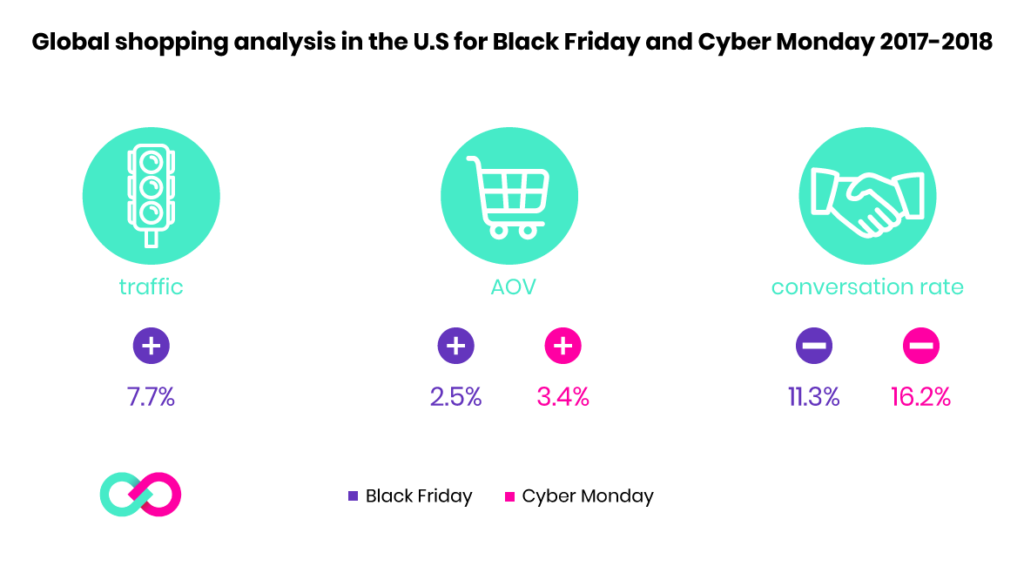 This is especially true on mobile since buyers can quickly browse pages and sites for gift ideas.
A recent study shows that on mobile, visitors stay in a shop about 163 seconds (against 239 seconds on the desktop).
So how do brands manage to cut through the noise and attract the attention of mobile buyers who know each other well?
"The key is personalized merchandising: analyzing each user's unique shopping behavior to deliver content and product recommendations that are relevant to them."
During the holidays, retailers risk losing sales if they do not have something relevant to show to buyers within 3 to 4 seconds of their visit. Especially on mobile, as the size of the screen and the available space are limited.
Discover some tips to put a little magic in this holiday season thanks to an optimal merchandising strategy.
Table of Contents
Tell a (personalized) story with product recommendations
Content is always king, though customization is the crowning touch.
By analyzing customers' behavioral and contextual data, as well as business data like margins and inventory, merchants can have relevant products to inspire customers and encourage them to make a purchase on their site.
Product recommendations made through customer data, such as geolocation or demographics, lead to an exponential increase in conversion rates and a reduction in cart abandonment.
For example, imagine that a particular toy is very on-trend in your city. Parents could then be targeted with relevant content featuring this new toy. This method helps to eliminate a whole step (search for the product) in the purchase process and directly leads the buyer to the site and thus closer to the finalization of the purchase.
Online sellers can also exploit previous browsing history to show relevant content to buyers. You can remind them of the perfect gift they've seen on their last visit, or show a product linked to a previous purchase.
For example, a customer who previously bought a baseball glove checks your site again during the holidays. You can then display the best baseball bats of the season and show the customer that you care for his passion for this sport.
This experience reaches another level of personalized storytelling when the buyer clicks on one of the bats and falls on the product details page. The merchant can recommend accessory products such as baseball gloves.
"By understanding the landscape of gifting during the holidays, as well as the context and behavior of each customer, retailers can build entire stories simply by guiding site visitors through relevant product recommendations."
If telling a complex, multi-page story with personalized product recommendations is not part of your merchandising strategy's plan for this year, you can start by making gift recommendations for each page category based on location.

Create urgency and minimize obstacles with unique content
To enhance buyers' interests or to provoke reactions from undecided buyers, merchants can adopt merchandising strategies such as recommendations to "continue shopping" or targeted pop-ups.
Targeted pop-ups instill fear of missing an opportunity and give immediate feedback from visitors. Especially if the message creates urgency by giving a time limit (like " X hours left to receive your order before the holidays").
The "continue shopping" recommendations reduce barriers to purchase and increase the upselling potential by enhancing a transition between the cart and the category page. All of this is made possible thanks to a fully integrated experience.
Customized remarketing email campaigns are another means for merchants to ensure that hesitant shoppers hold all the cards in hand to make their decision whether to buy or not.
By sending emails to your ex buyers, or those who have abandoned their shopping cart, with popular gifts according to their previous behavior, you will facilitate the consumer search experience.
What's left to do, is going beyond simple pop-ups and information triggers to deliver solid content. People are often very stressed during the holidays. Thus, the less stressful the buying process can be, the more likely they are to reach the checkout page.
This content can be as simple as offering transparent information about shipping costs. But there are obviously other examples such as gift lists divided by category and curated holiday bundles.
Today, some retailers explicitly offer guided shopping experiences by interviewing site visitors about their shopping goals and then distributing content and experiences to help them meet these individual goals.
Going beyond your customer's expectations, as well as simplifying the shopping experience can drastically increase your conversion rate and average order value.
Again, if the multi-channel and special holiday content strategy is not something you have planned for this year, you should start with a simple newsletter on holiday gifts.

Offer a seamless multi-device experience
You must go far beyond simply optimizing the e-commerce experience on the desktop. Your focus should be on the mobile experience, where the merchant has less space and less time to get the customer's attention.
"If a retailer uses two personalization elements on their desktop experience, on mobile they should use five."
Merchants should also aim to multi-device personalization to create a seamless desktop-to-mobile experience, not to mention the continuity of the shopping cart.
The guarantee for your visitors not to lose their current purchases by switching from one device to another can make all the difference between converting a lead into a customer and losing it.
There are other multi-device features to consider during the holidays:
Responsive website design for desktop and mobile optimization.
A content hierarchy specific to the device, to know what to display first when the screen space is reduced.
Mobile tools, such as an image search or a voice-assisted purchase, that only exist on one device but improve the experience on all devices.
A multi-device strategy is not realistic this year? Do not worry, it is important at least to ensure a good and easy-to-use mobile experience.
Updating online merchandising for holidays is often perceived as a "decoration" of the website. Many retailers think that it is enough to embellish the site putting the universally popular gifts at the top of the page and to use a more seasonal font. But if you really want to amaze your customers and increase engagement and conversion rates, you will have to go beyond creating seamless digital experiences that must satisfy the needs, desires, and behaviors of each customer.
Remember that the customer is the king of your merchandising strategy
To give your customers a unique experience, it's even more important to take customer data into account during the holidays. The online merchandising strategy becomes an essential tool to convert your visitors into customers.
Online sellers must review some features of their website to amaze their customers:
Tell a personalized story through product recommendations using behavioral, contextual and business data.
Create urgency while avoiding the stress of Christmas shopping to your customers with pop-ups and targeted messages to make product recommendations.
Provide a multi-device experience for seamless desktop-to-mobile navigation while ensuring the continuity of the shopping cart.
Your merchandising strategy should ultimately enable you to better engage your customers and increase your average order value, conversions and engagement. Do not lose the chance to leverage your conversion rates with these suggestions and impulse buying!